Staff training trips at the end of March and a re-launch in June. Welcome back, "Vindobona" Express – now running in full length, all the way from Berling (DE) to Graz (AT) via Prague (CZ). Powered by Česke Drahy (ČD)'s Railjet.

We thank Fabian Bronsch for sharing his picture with us; check out his Instagram profile for more trainspotting views from Germany.
These days, European railway history is being written with the Vindobona Express finally running once again in its original route length. On the picture below: Railjet 257 of ČD, pushed by ÖBB's 1216 238 from Berlin Hbf to Graz Hbf, resembling the classic Express service between Germany, Czechia, and Austria. Fabian Bronsch caught the inaugural run from Berlin to Graz in Ludwigsfelde (DE) in the section between Südkreuz and Dresdenerbahn: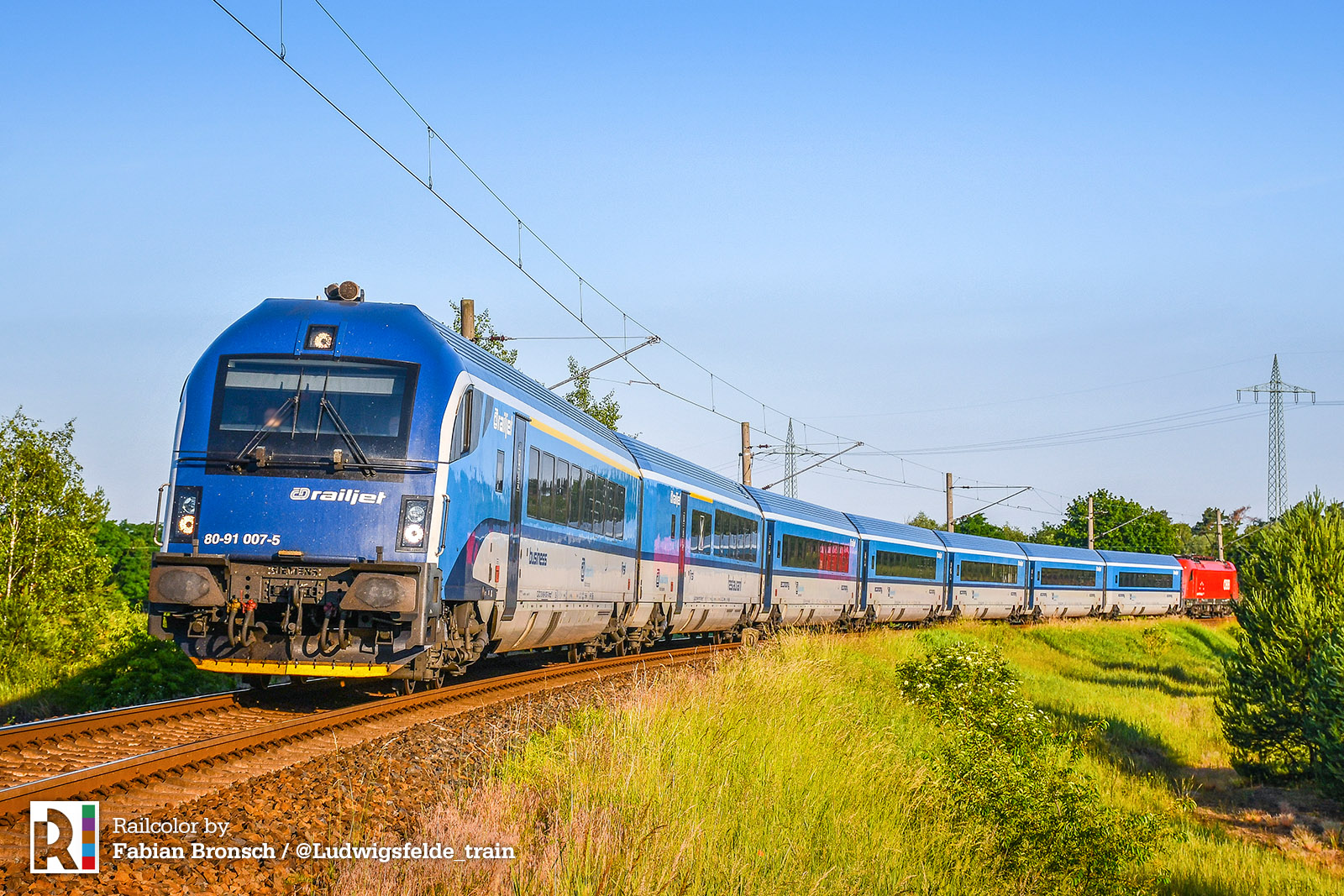 And on the previous day, 15.06.2020, the train in the opposite direction, Graz > Berlin, ran for the first time. These services were originally expected to begin operation earlier in May this year. Unfortunately, the Covid-19 pandemic delayed the process. Thankfully, not for too long.
Visit our post below for some history on the Vindobona trains – a European classic that has been resurrected by the mutual efforts of ČD, DB and ÖBB:
Social media
Send us your pictures
Have a newsworthy picture of this or any other European modern train/locomotive you'd like to share yourself? Don't be shy and send it to us – we'll be happy to add it to the article and share it with the world!