In 2018, a consortium of Siemens and Skoda Transportation won the tender for the supply of 50 Viaggio Comfort passenger cars to České dráhy (ČD). Production is ongoing and ČD decided it was time for an update. The bodywork is done by Siemens, and when done, these cars are being moved to the Škoda Transportation plant for finalization.
Undergoing a massive fleet renewal, ČD is not only purchasing new multiple units and locomotives. New passenger cars are also highly desired, again proven by the latest tender for 180 new passenger cars for international services. Meanwhile, the production of 50 Viaggio Comfort passenger cars is underway. Literally, as the bodies of these cars are being moved from Siemens plant to a Škoda Transportation plant in Ostrava Vítkovice, where they will be finalized according to an agreement in this consortium.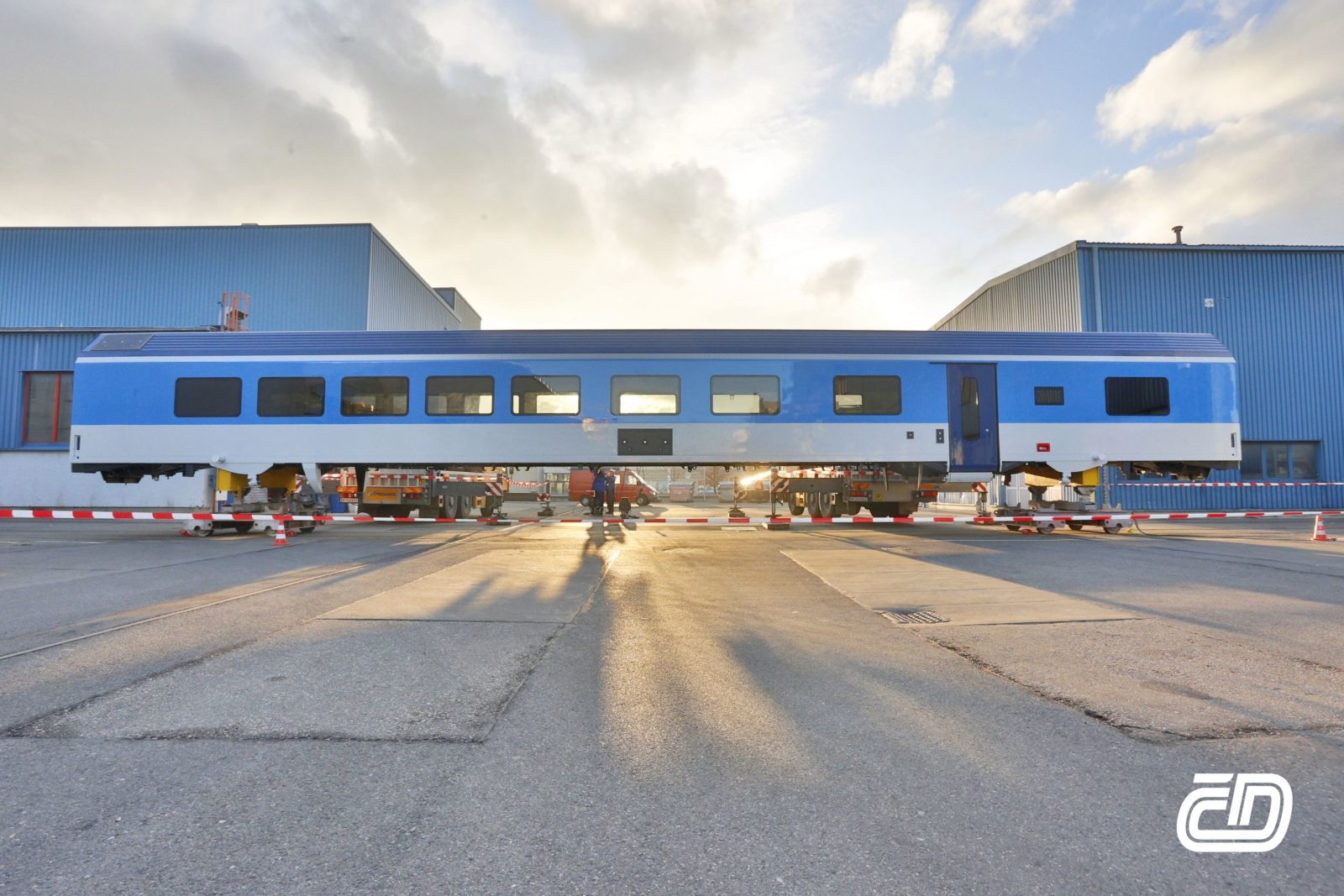 Once delivered, they will form 10 rakes of 5 coaches each and put into operation on the Praha – Cheb lines, via Ústí nad Labem and via Plzeň aswell.