A new substantial order for the Czech Railways and this time it is not locomotives, nor multiple units. Valued at €115 million, a total of 50 high-end Viaggio Comfort passenger cars are to be built by a Siemens and Škoda Transportation consortium. They will be delivered as semi-permanently coupled 5-car sets.
As announced this morning by both Siemens and České dráhy, the national railway operator has placed an order for 50 Viaggio Comfort cars. The order is a part of the ongoing renewal process in ČD and it is expected that it will enable an expansion in its mainline service offering.
For this project Siemens Mobility is teaming up with Škoda Transportation, which will be responsible for the electric and mechanic final assembly, as well as the static commissioning and delivers auxiliary converters and control cabinets. The delivery of the first cars is expected within 32 months.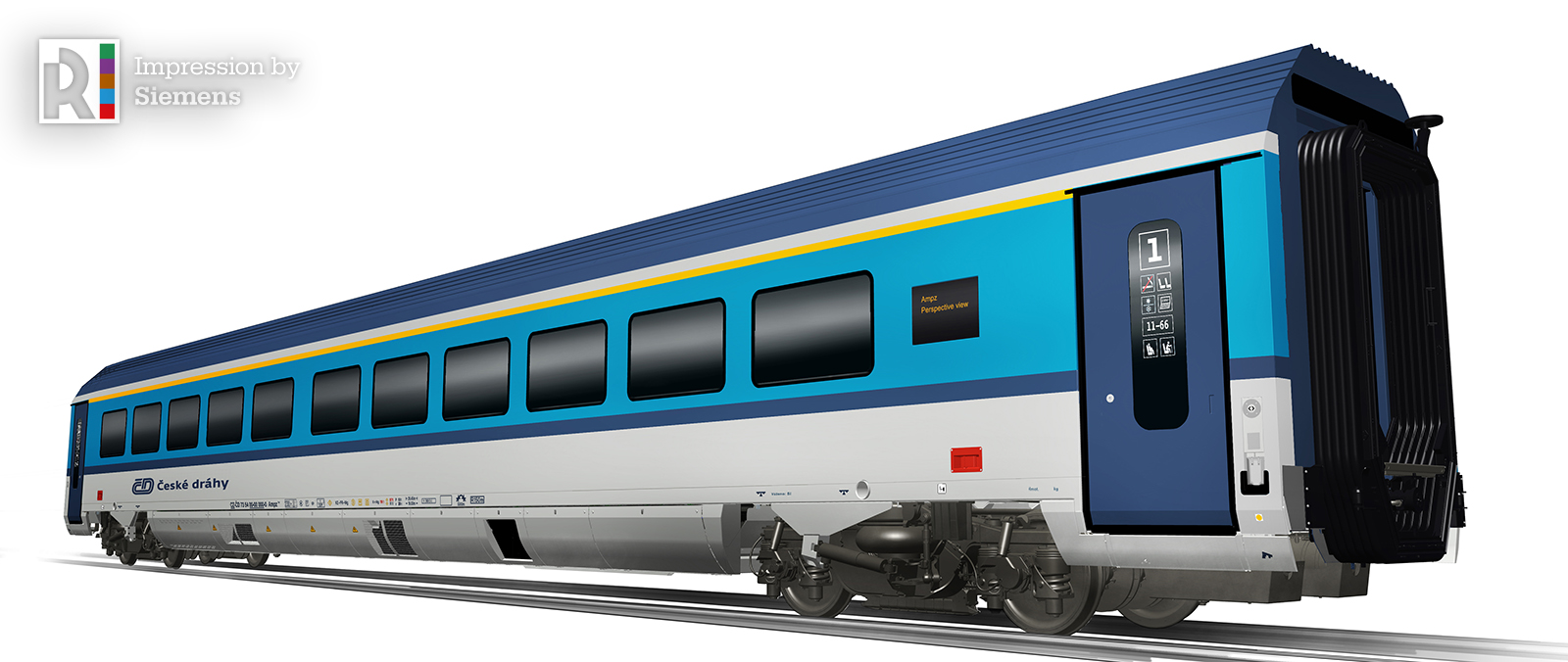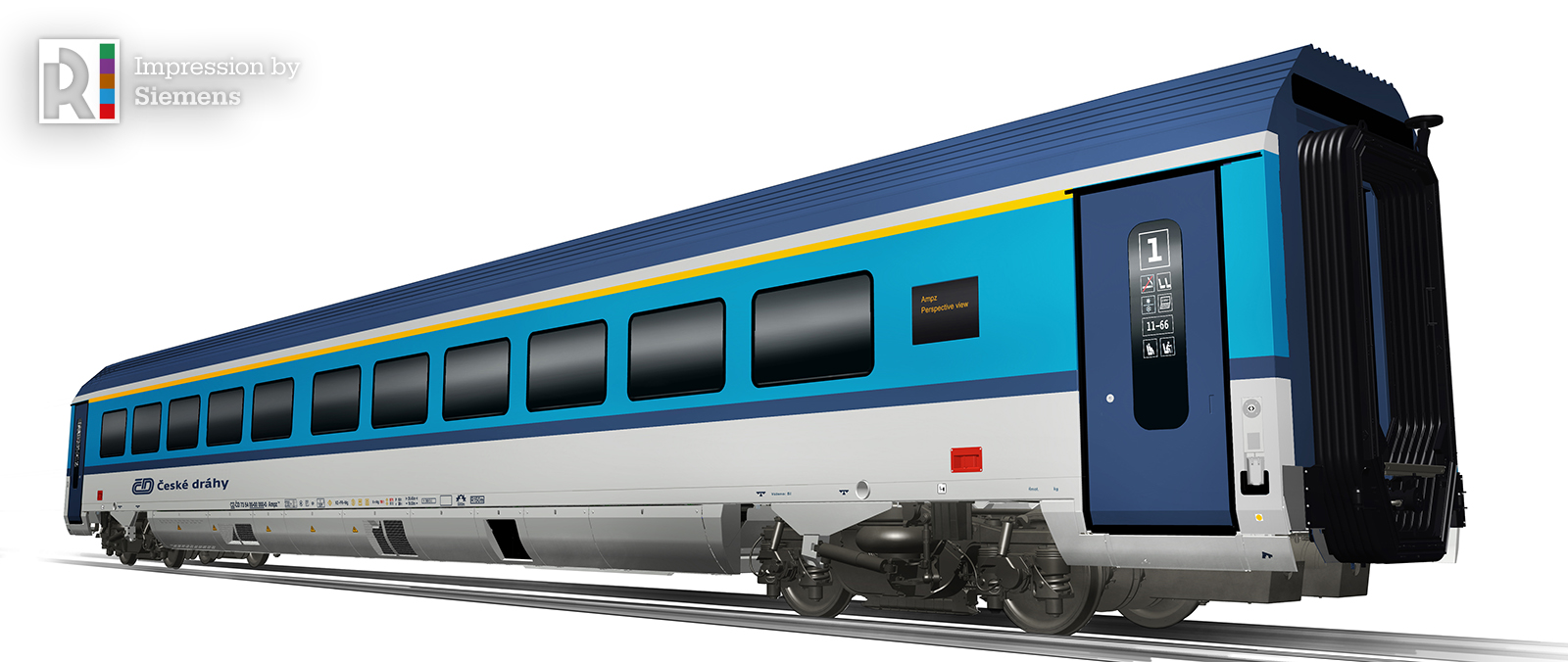 The new five-car configuration will enable flexible operation of the trains which will be based on the varying demand throughout the routes they serve. However, in its official Facebook announcement, Czech Railways has already hinted that the new Viaggio Comfort cars will be likely seen on its services to Budapest in Hungary.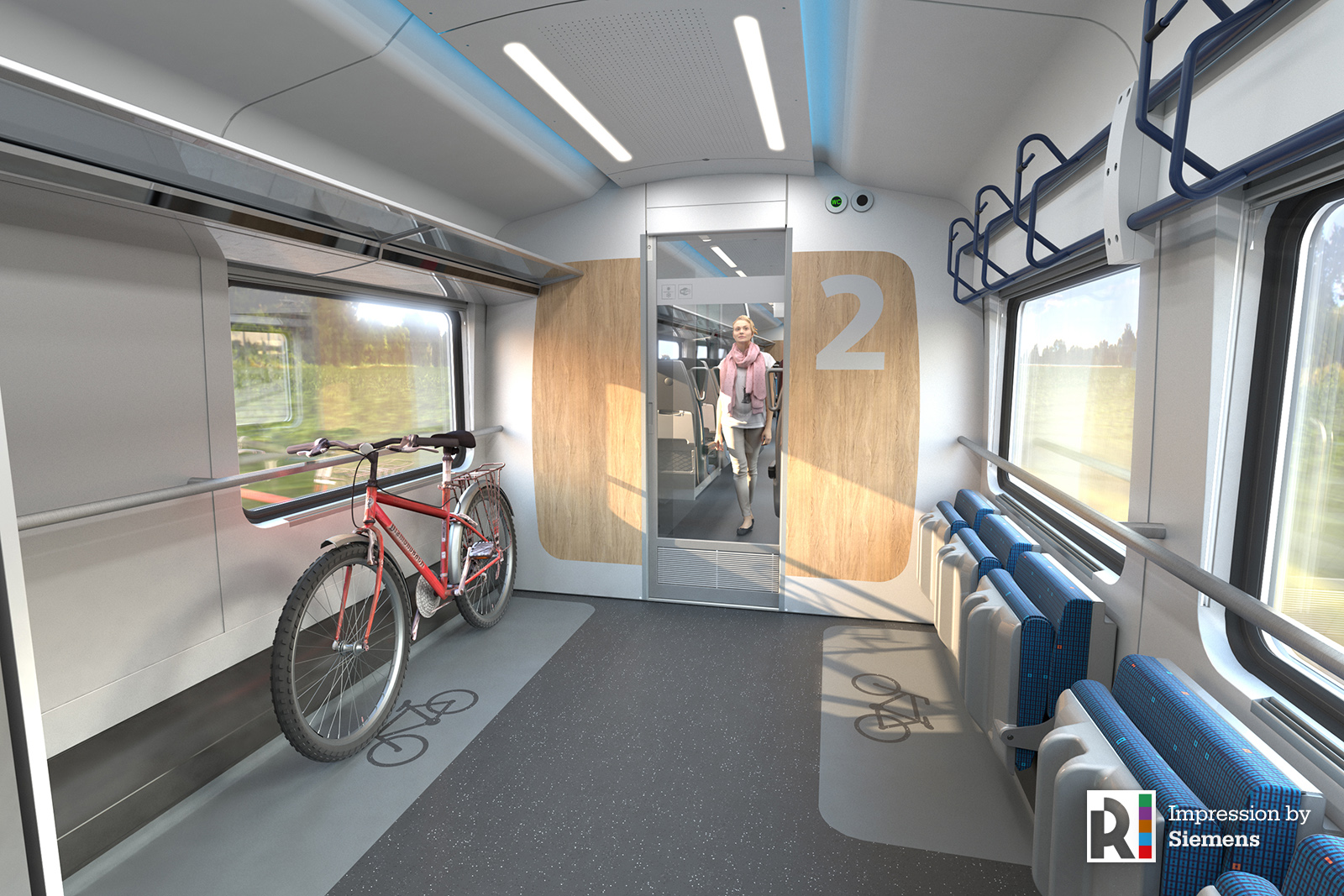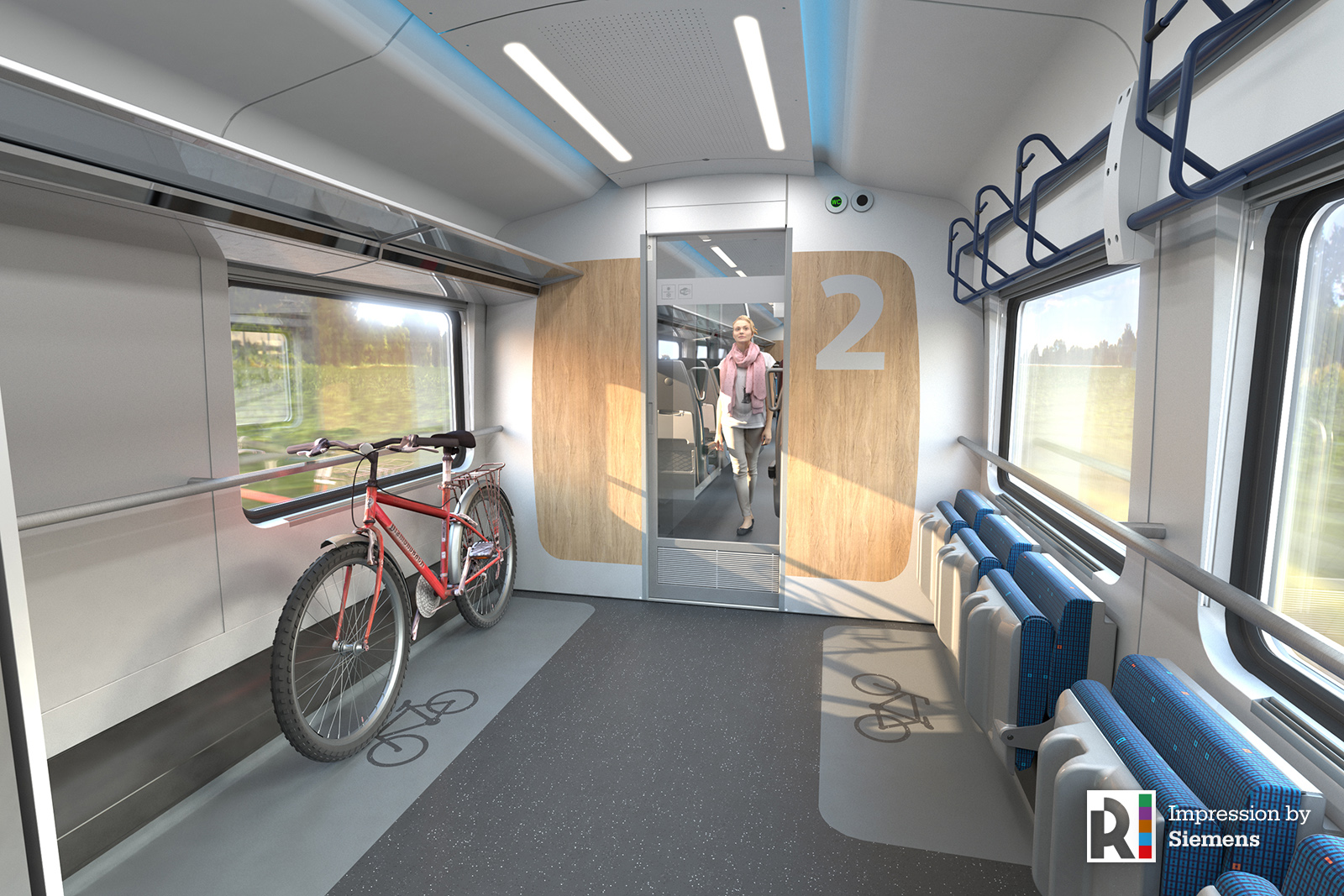 "The new concept combines the comfort and equipment of high-speed trains with the advantages offered by locomotive-hauled trains. This will enable us to further strengthen our competitiveness in mainline transport, not only within the Czech Republic, but also in Central Europe",
Pavel Krtek, CEO of Czech Railways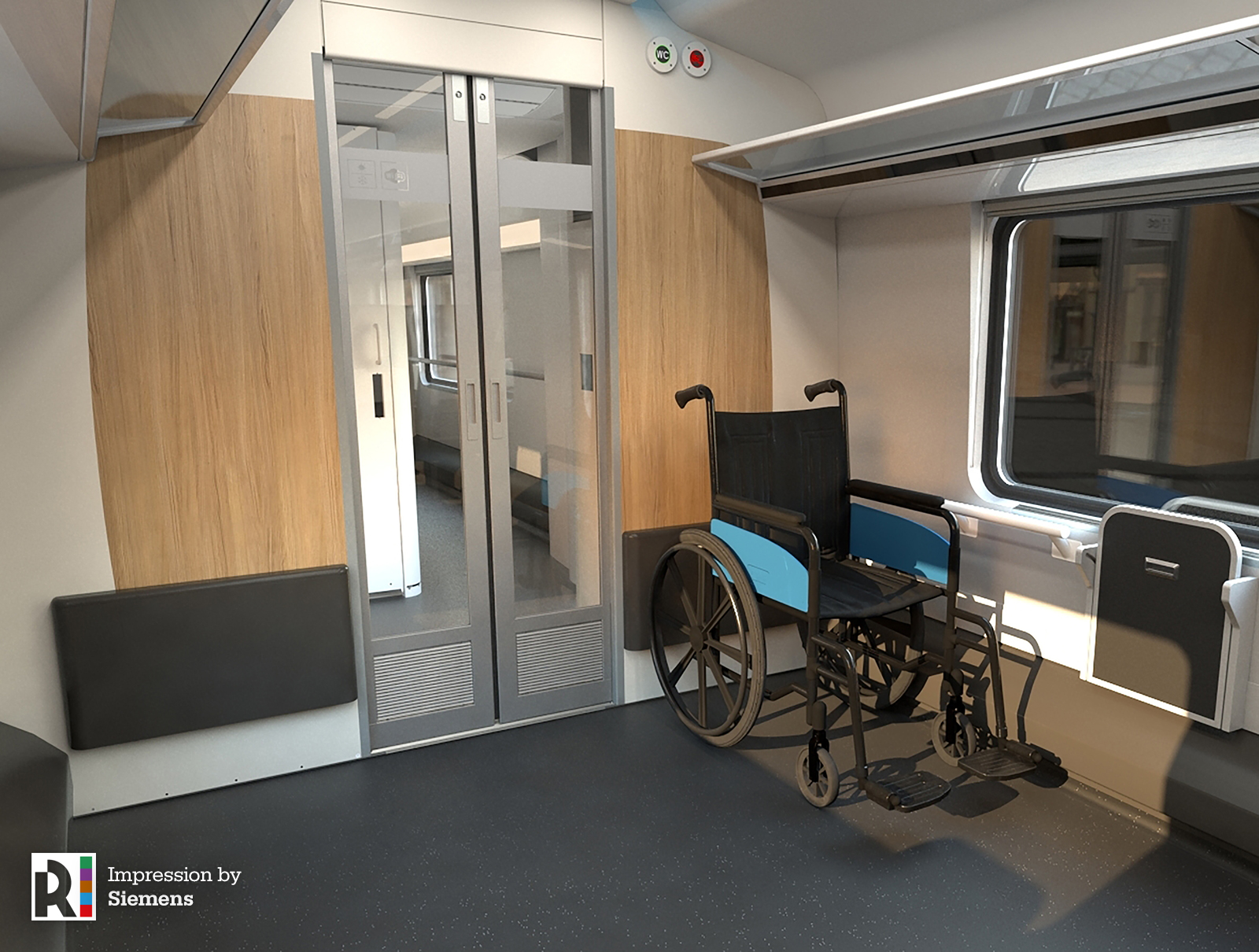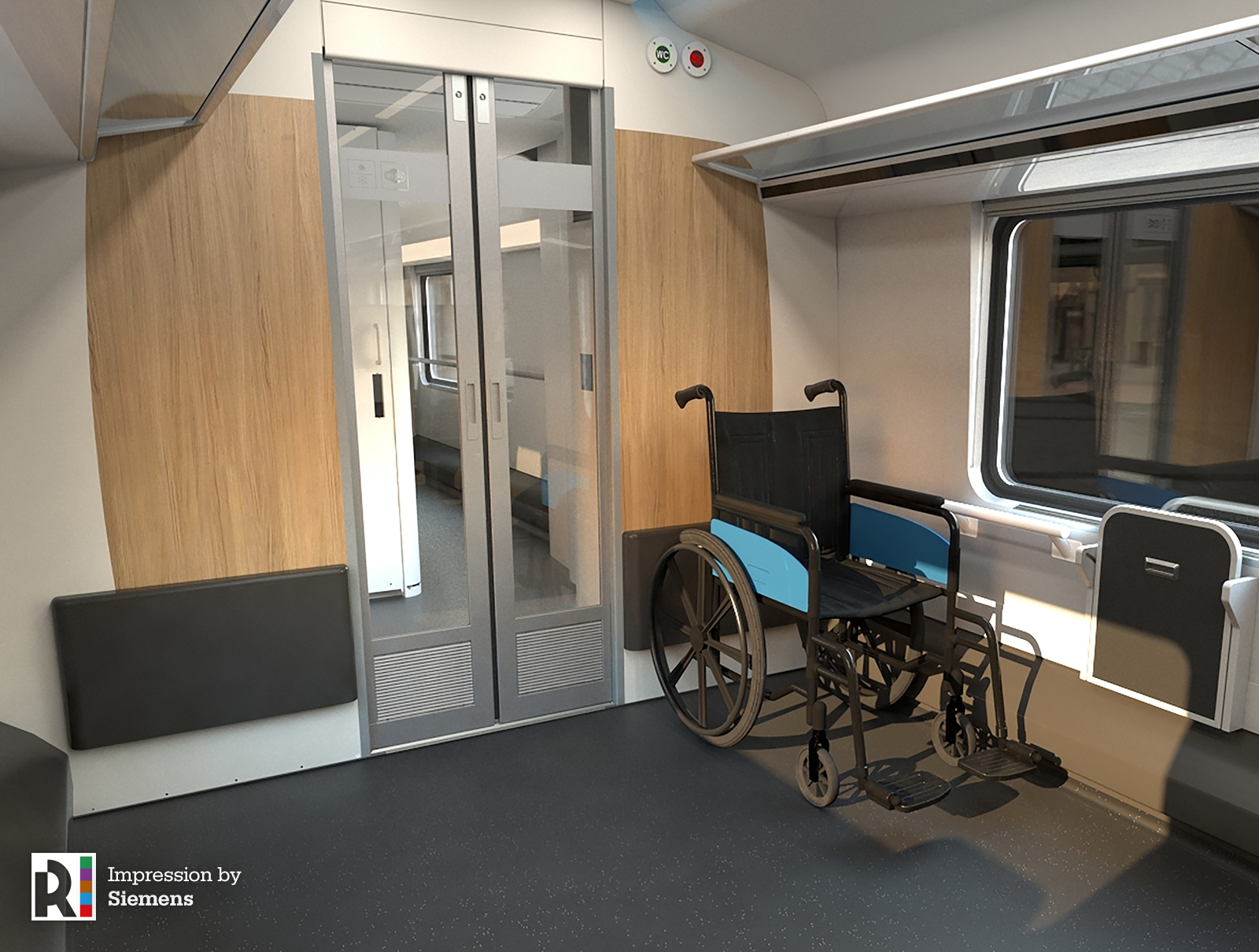 Comfort features
The multi-purpose car features an information point and compartment for the conductors. There are three spaces for wheelchairs, charging stations for electric wheelchairs, a barrier-free toilet and an electric lift for entering and exiting the car. For families with children, an area will be furnished with a cinema, space for baby buggy and a diaper-changing table. Space for eight bicycles is also planned. All seats are equipped with WLAN reception, power outlets and USB ports. Folding and permanent tables between opposing seats are standard equipment along with space for personal belongings. The entire train is air conditioned.
Tech specs – five-car train
Train length: 132 meters
Passenger capacity: a total of 330 seats
Top speed: 200 km/h
Coupling: standard UIC, enabling compatibility with different types of cars and locomotives
Train configuration
The cars, operating as five-car units, will have semi-rigid rod couplings and pressure-tight gangway connections. Each set will have:
1x End car with first-class seating
1x Multi-purpose car with second-class seating
2x Second-class cars
1x End car with second-class seating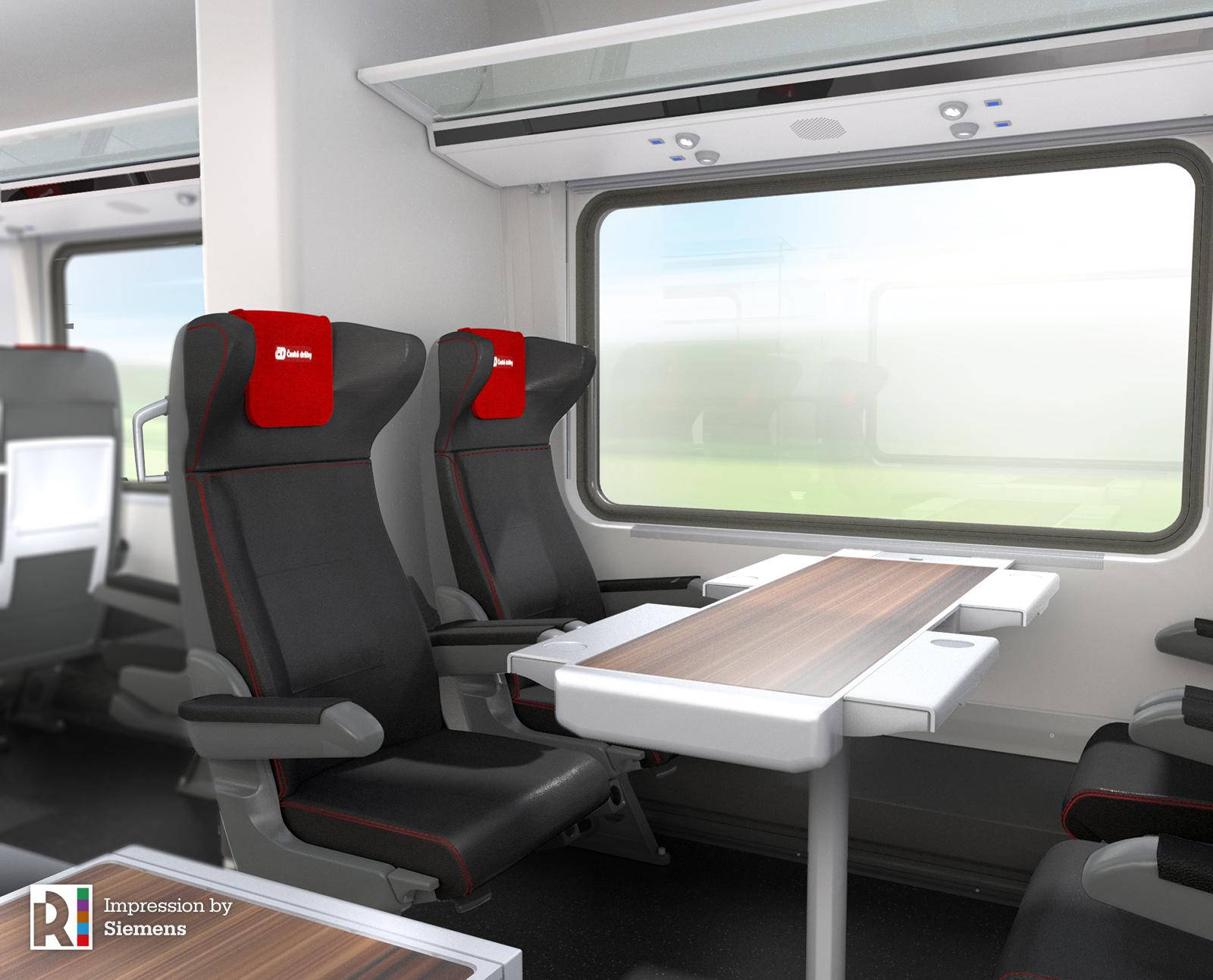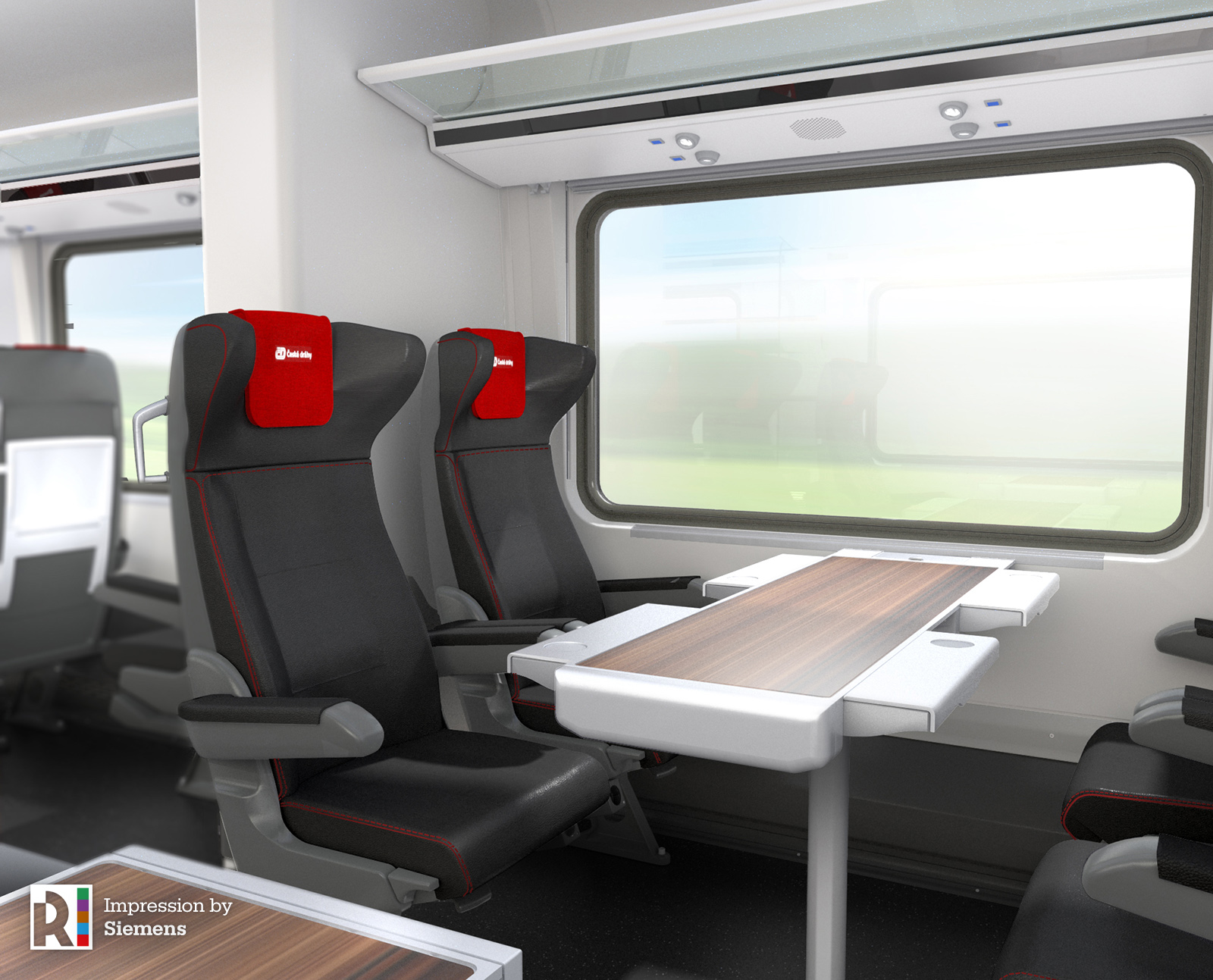 Social media
#CzechRailways orders 50 Viaggio comfort passenger cars from a consortium of @SkodaPlzen and @SiemensMobility. The ordered cars will further enhance travel comfort and #passengerexperience in #Czech mainline travel. https://t.co/b8kYcCcrlW pic.twitter.com/bmF5gXwVvg

— Siemens Mobility (@SiemensMobility) July 3, 2018