A rather peculiar sight: A ČD Railjet trainset stationed at Leipzig Hbf. Hopefully, this will soon become a regular sight. For now, test runs are already taking place.
We thank Marcel Grauke for sharing his picture with us.
A "Vindobona" Railjet unit has been making frequent trips from Dresden to Leipzig recently. The reason – staff training trips for the upcoming service between the cities of Graz, Vienna, Prague, Dresden, and Berlin. On 19.03.2020, Marcel had the chance to capture a photo of ČD's Railjet trainset 006 on tests in Leipzig Hbf. (ÖBB's 1216 234 was pushing the train in the back):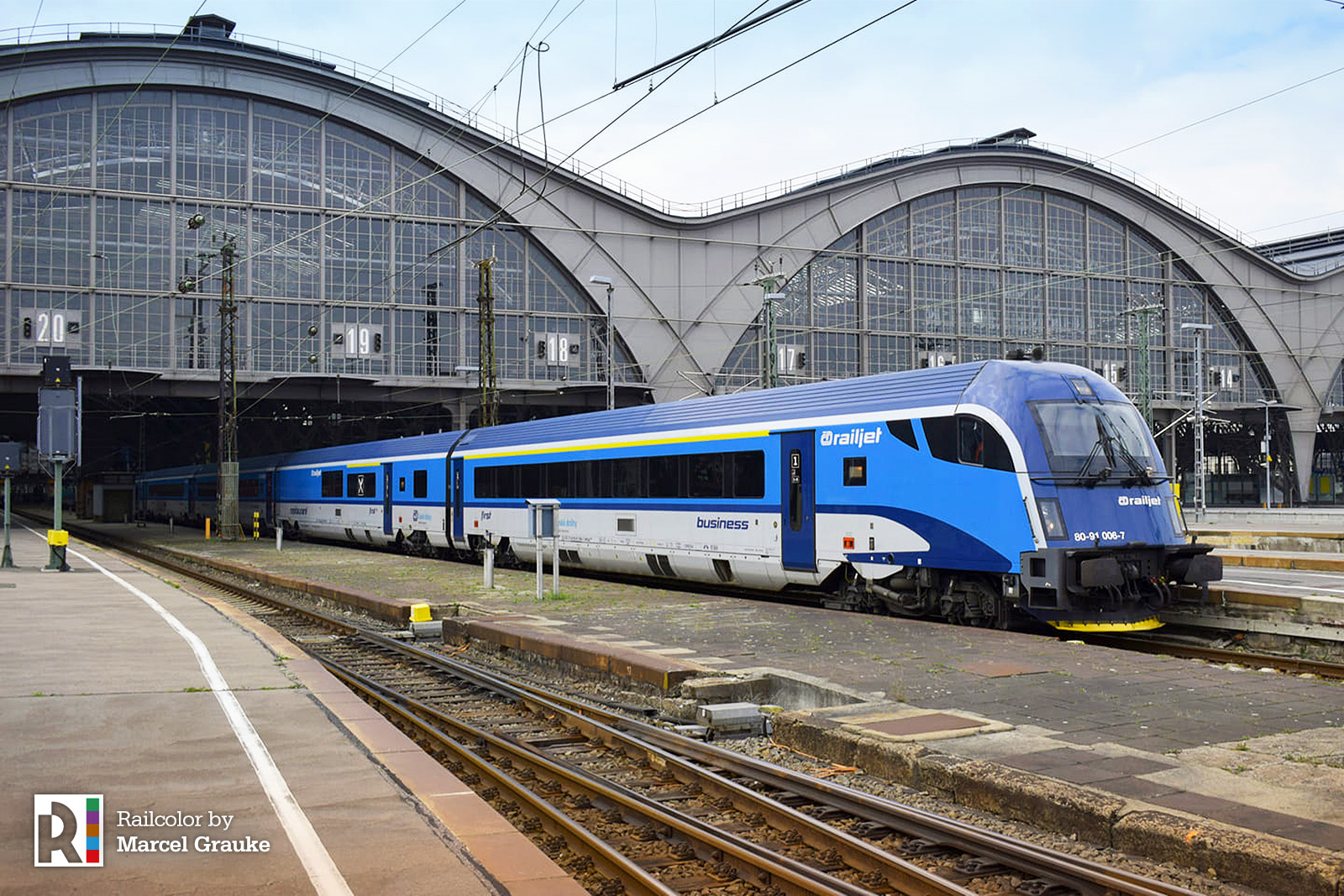 The original plans are for the ČD Railjet "Vindobona" to enter regular operations on the abovementioned route starting from May 2020. However, with the current pandemic situation, it remains to be seen whether this timing will be met.
Some history, the Vindobona trains
By the way, did you know that "Vindobona" is actually the Latin name of Vienna? This name was used for decades, designating an international train service connecting (East-)Berlin and Vienna, via Dresden and Prague. The direct connection existed from 1957 to 2014. Since December 2018, the same name has been used once again, this time for Railjet services connecting Graz, Vienna, and Prague. These services will now be extended to Berlin, thus the "Vindobona" will soon be back covering its complete, classic route.