As reported last week in Railcolor News' Expert special, thousands and thousands of kilometers of stress tests lay ahead two of Berlin's new S-Bahn trainsets. The special operations have already begun. But not without color.
Railcolor News thanks Bastian Brattke for sharing his nice pictures with the magazine. Check out his Instagram profile for more train action from Germany.

484 003 and 483 002 were the two designated units for S-Bahn Berlin's endurance trials which will ultimately prove the reliability of the new series. Bastian Brattke brings us a special report, featuring the two units both during the day and at night. The photoshoot was made on 08.05.2020 in and around Schönefeld station, in the outskirts of Berlin:
In the wild: Near Schönefeld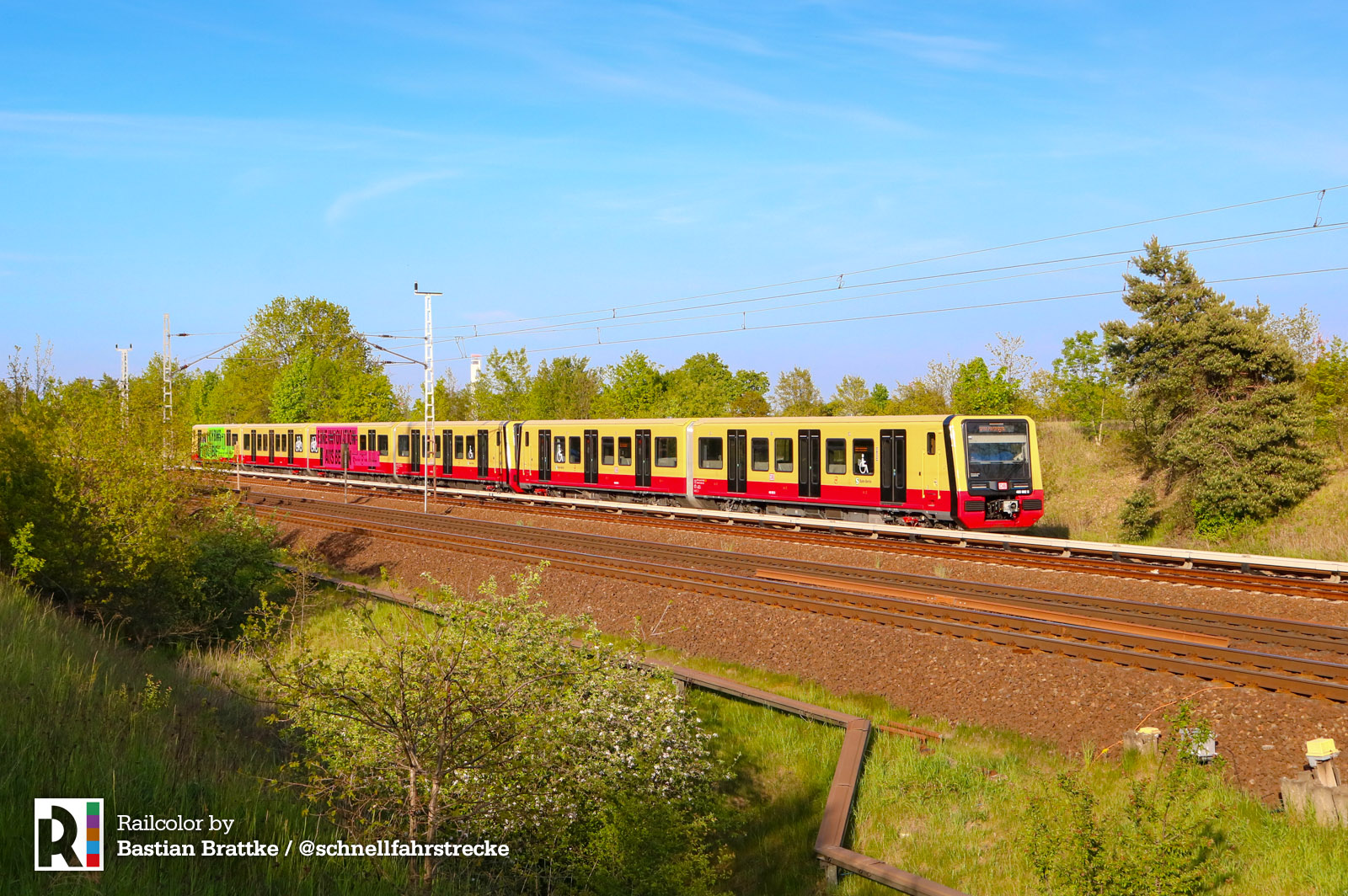 In the wild: Near Waßmannsdorf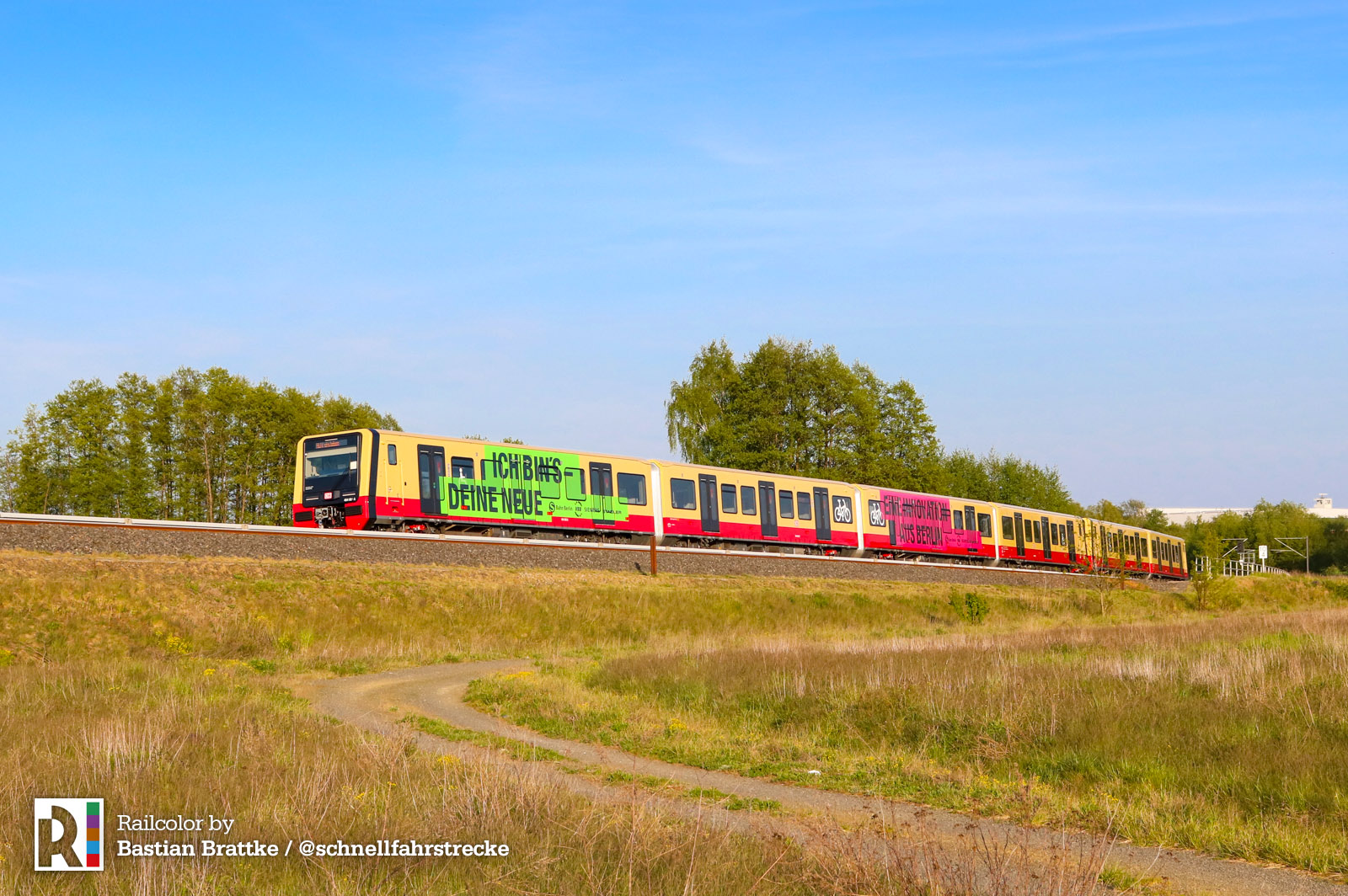 On the platform: At Schönefeld station

The colors of Berlin
We've already posted this in our Expert article, which contains details about the tests and some first impressions from the train drivers, but here it is again – a list of all the colorful posters that the test train is wearing – each one has its own message:
Green: "Ich bin's deine Neue";
Yellow: "Eine Innovation aus Berlin";
Blue: "Bin noch in der Probezeit";
Pink: "Und bald ich fahr auch dich".
Make sure to check out our Expert article for fulld etails on the tests:
[DE / Expert] No panic, Just colors: Stress tests for Berlin's new S-Bahn (+ a special livery!)