What do you do when you need extreme climatic conditions for rolling stock tests, but you are far away from the North Pole or the desert? You create them artificially, and that is what happens inside Rail Tec Arsenal (RTA)'s climate test center in Vienna, Austria. This time, the test subject is the new S-Bahn commuter train for Berlin.
A 4-section prototype trainset of Berlin's upcoming new S-Bahn commuter trains was sent to Vienna for a 12-week-long series of tests. In a joint press release, Stadler, Siemens, and Deutsche Bahn state that unit 484 005 A (which is depicted in this article) passed all of these tests "with flying colors."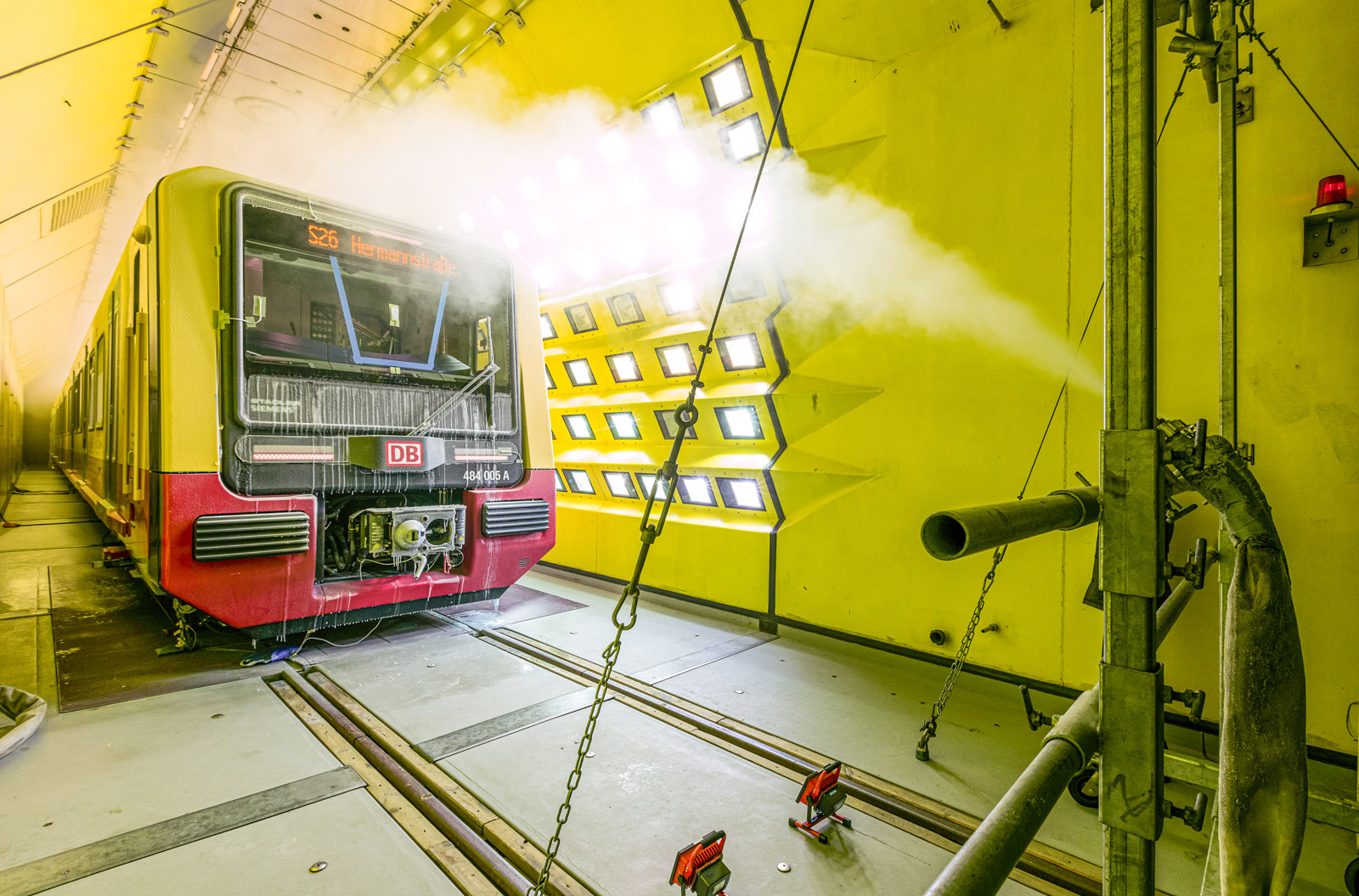 "Train reliability in all sorts of weather – this is what our passengers expect of our trains, and we intend to offer it to them in the future with our new series. These vehicles will be tested for two years. DB made sure to include this all-encompassing testing program in the technical specifications." – Alexander Kaczmarek, representative for the Deutsche Bahn Group in Berlin

Do the pantographs work as expected during periods of heavy snow and ice? Do the doors open and close correctly? And what about the retractable steps, do they extend and retract as expected?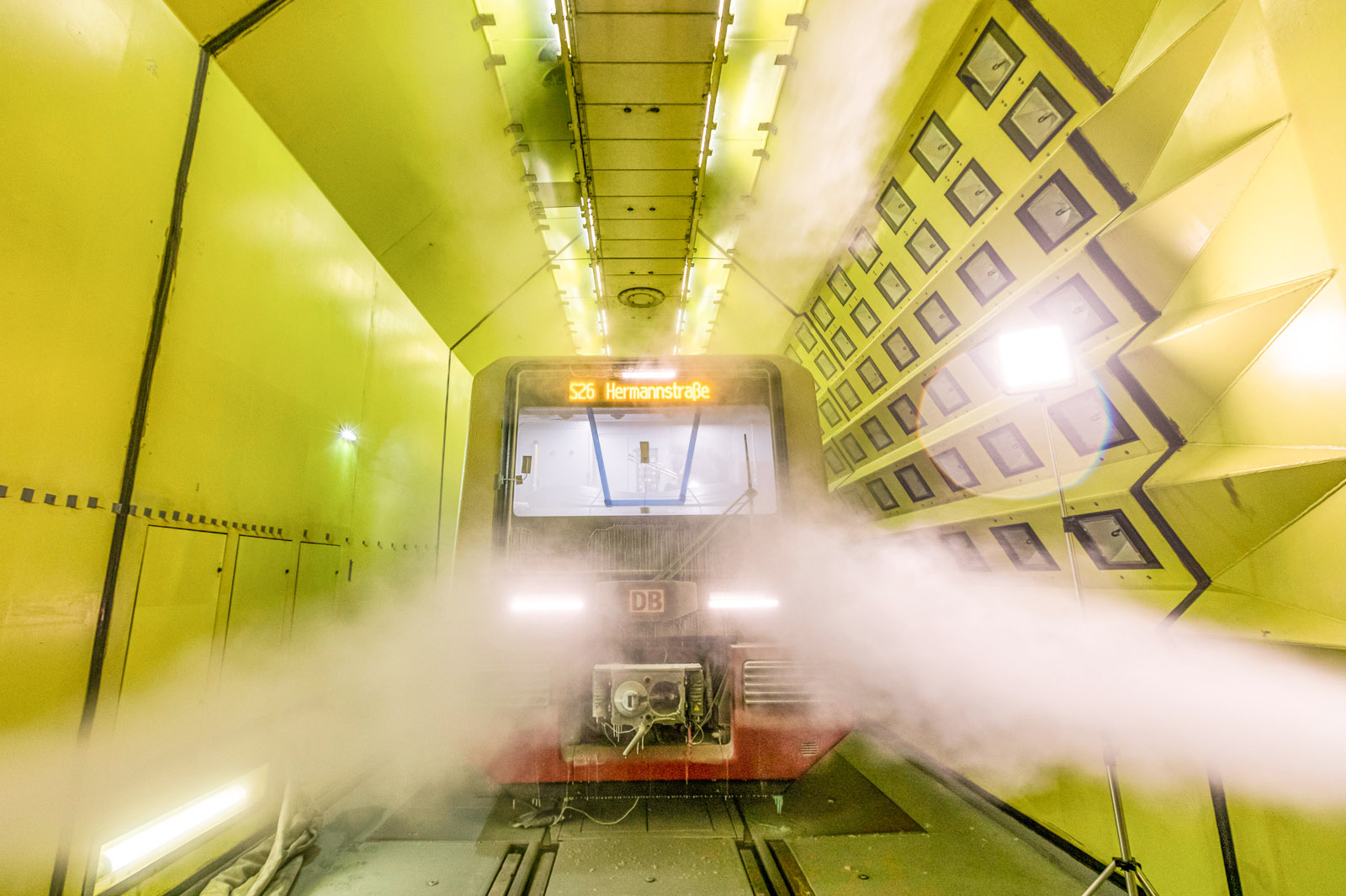 To check the conditions inside, during any type of weather, two cars of the train had temperature probes and other sensors. Heating mats simulated the warmth, with a humidifier adding moisture to the air.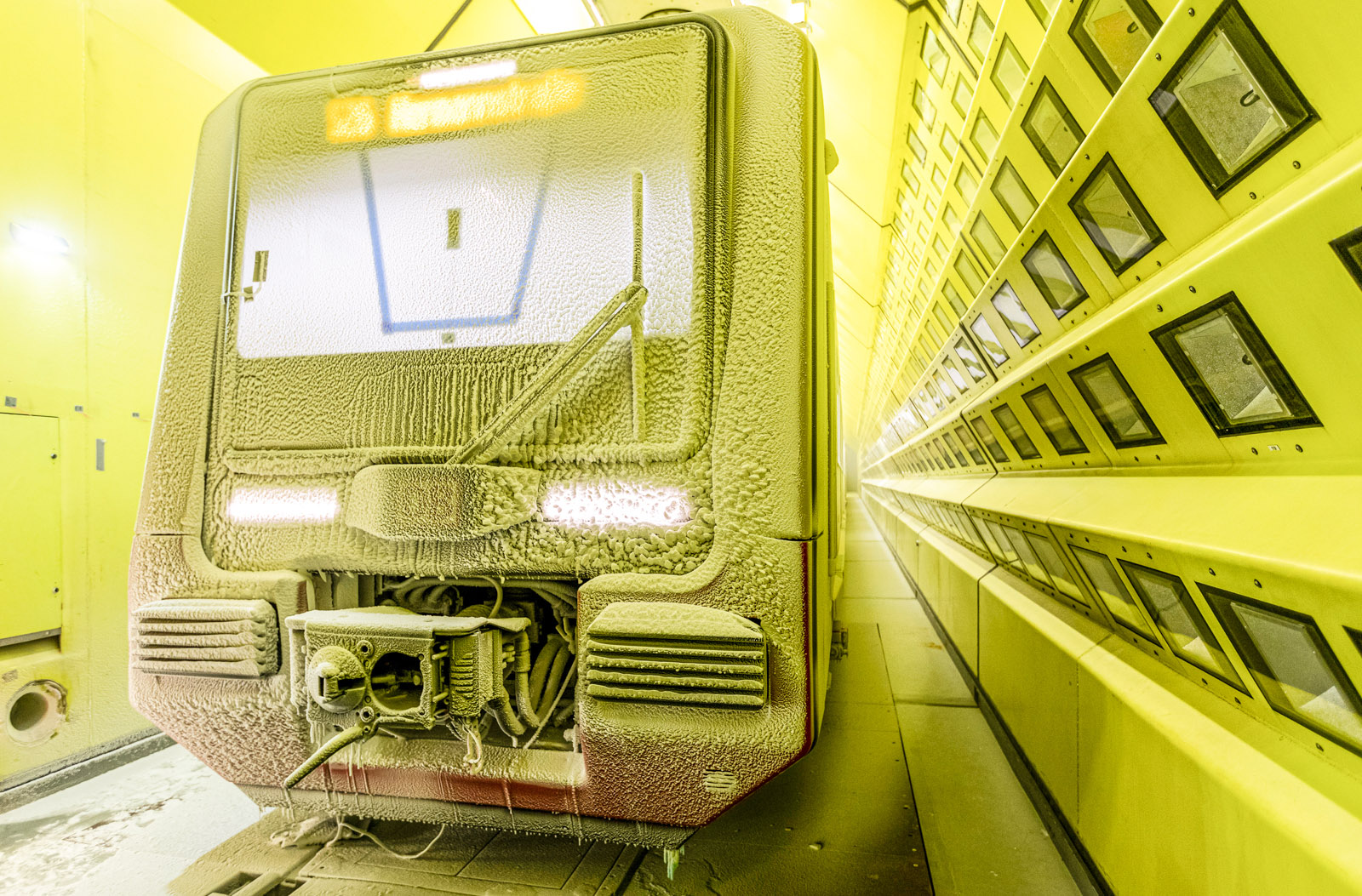 Stadler Pankow's CEO – Jure Mikolčić – further explains that Berlin's infrastructure requires special technical solutions related to the installation of components and the guidance of chilled air due to its low tunnels and underpasses. This is why the train's air conditioning systems were tested extensively. The 483/484 series is the first Berlin S-Bahn commuter train to be equipped with air conditioning.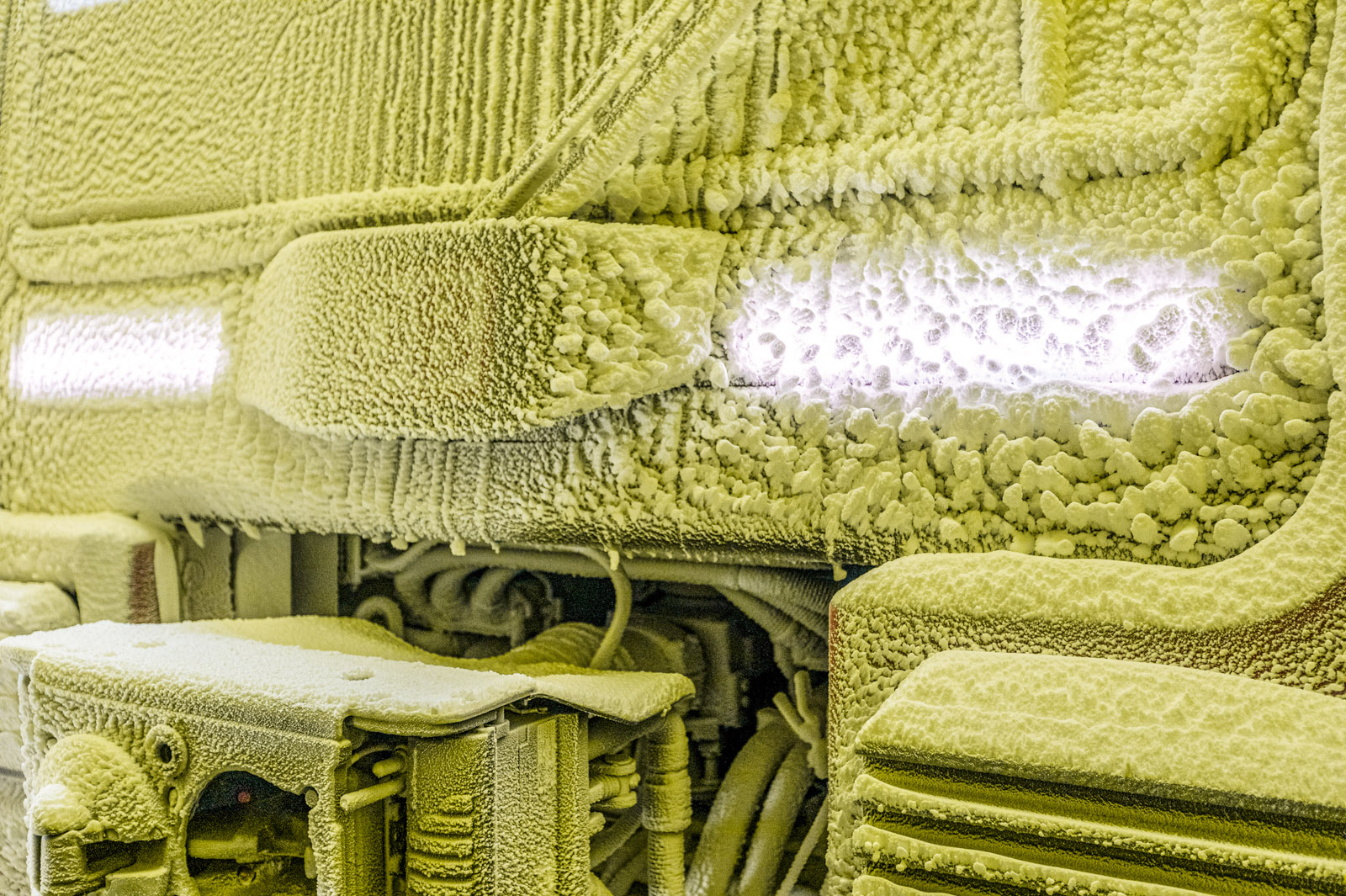 Eventually, the results of all tests will be thoroughly analyzed, and the manufacturers will take action in case there is a need for optimization.
Video
And now, it's time for the video:
About RTA
Rail Tec Arsenal is an internationally active independent research and testing institute for rail and road vehicles, new transport systems, and technical facilities that are subject to extreme climatic conditions.
The facility offers realistic simulations for trains and passengers conducted at temperatures in the range between -25 degrees Celsius (with ice and snow) and +45 degrees Celsius (with blistering solar radiation). Put shortly, extreme temperatures and weather conditions are being created inside the tunnel with a simple push of a button.