It has been a while since we last talked about the new S-Bahn for Berlin. The start of tests was officially announced in September 2019. Meanwhile, things are moving forward. We bring you a nice photo-update, showing the ongoing trials which are taking place mostly by night.
We thank Bastian Brattke for reaching out and sharing his nice pictures with us.
Berlin-Grünau
The 4-car unit 484 004 will be in focus in this article. Let's begin with a view from Platform 4 of Grünau station; this is end car D: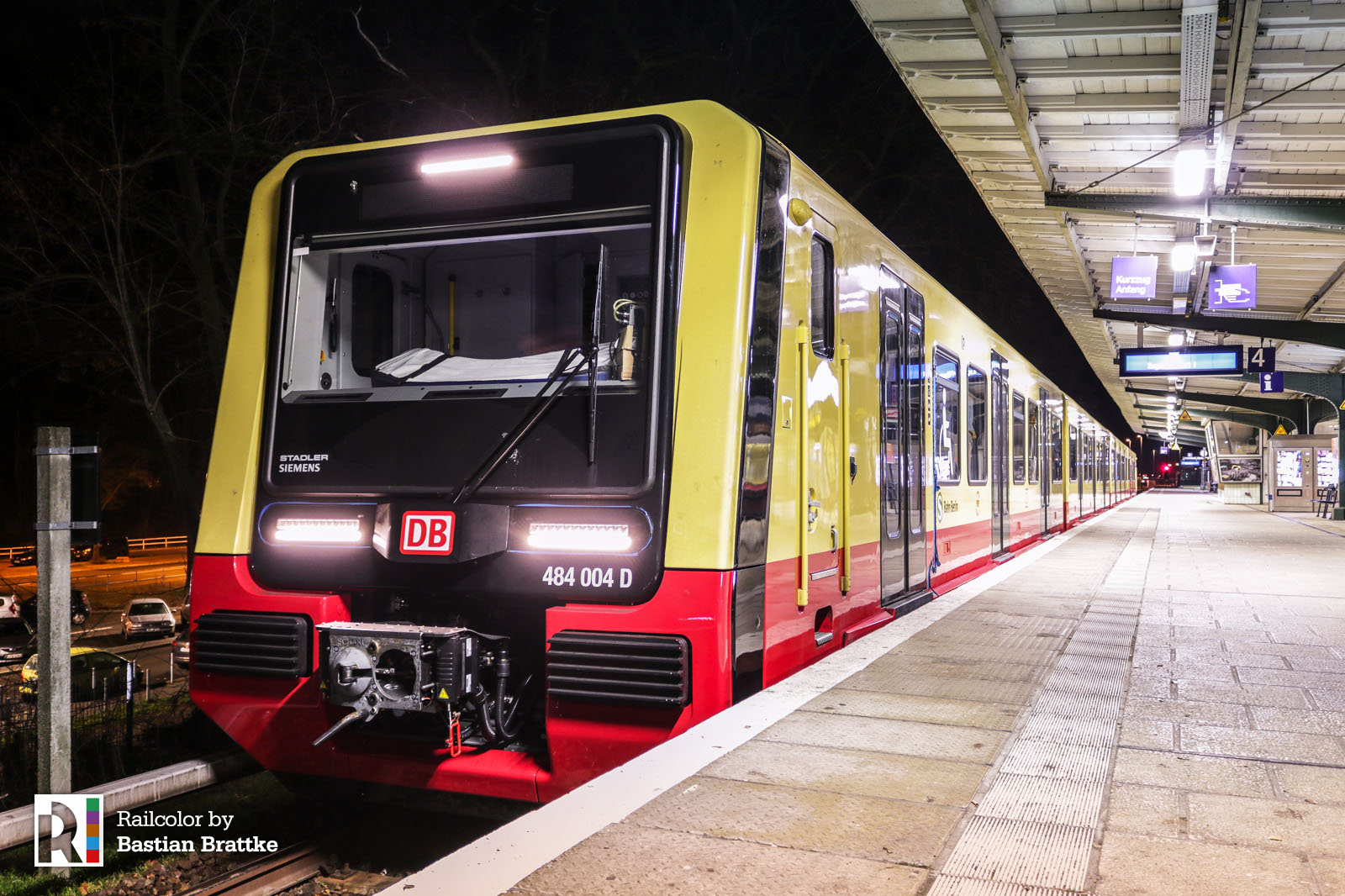 Berlin-Schöneweide
Up next: a general look at the trainset, from its other side (end car A), as seen at Schöneweide station. Notice the extra wiring (taped outside the body, just after the first door) which has been fitted especially for the tests: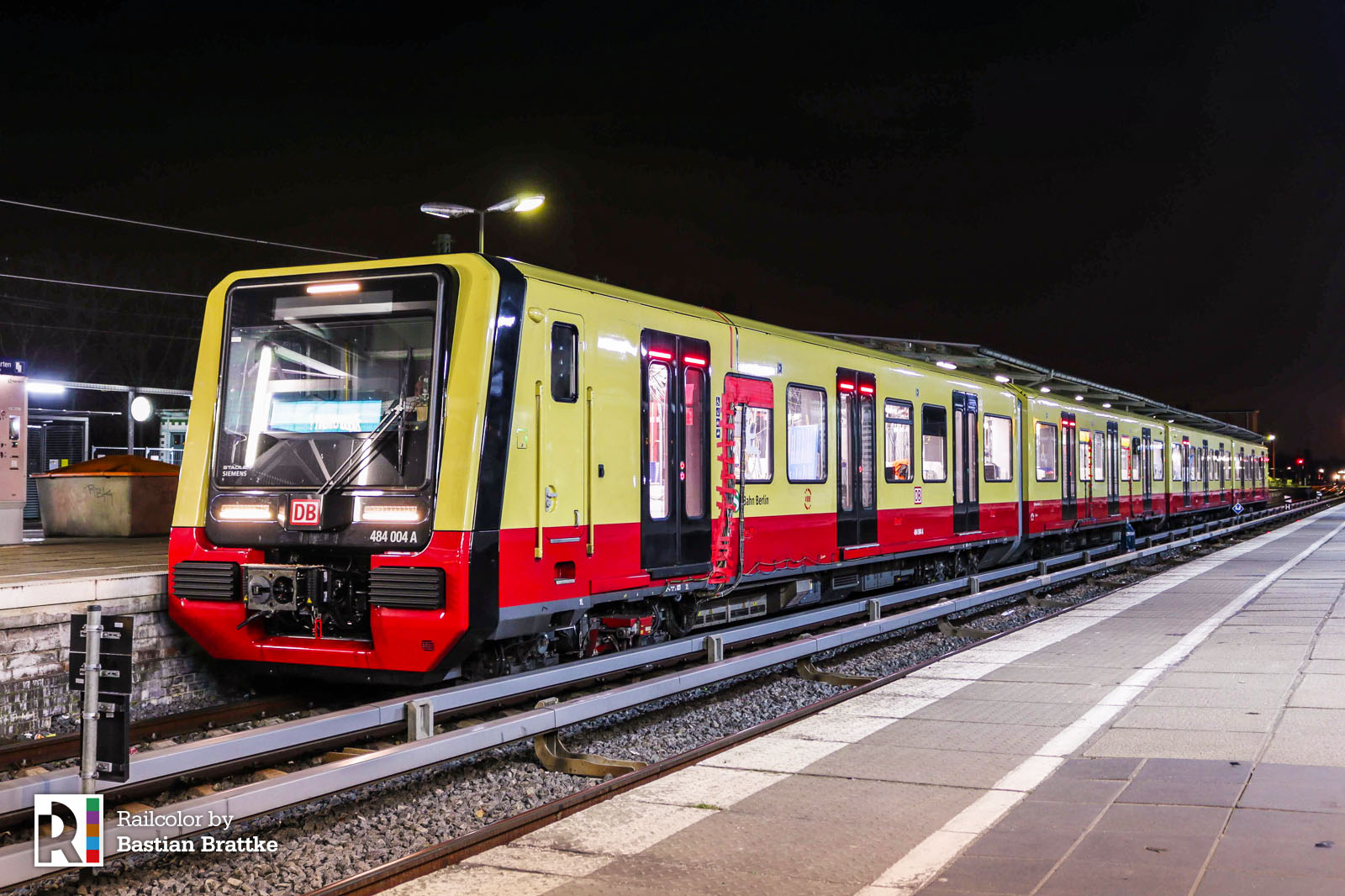 Bahnhof Berlin Ostkreuz
We continue with yet another shot of end car 484 004, this time take at Ostkreuz station: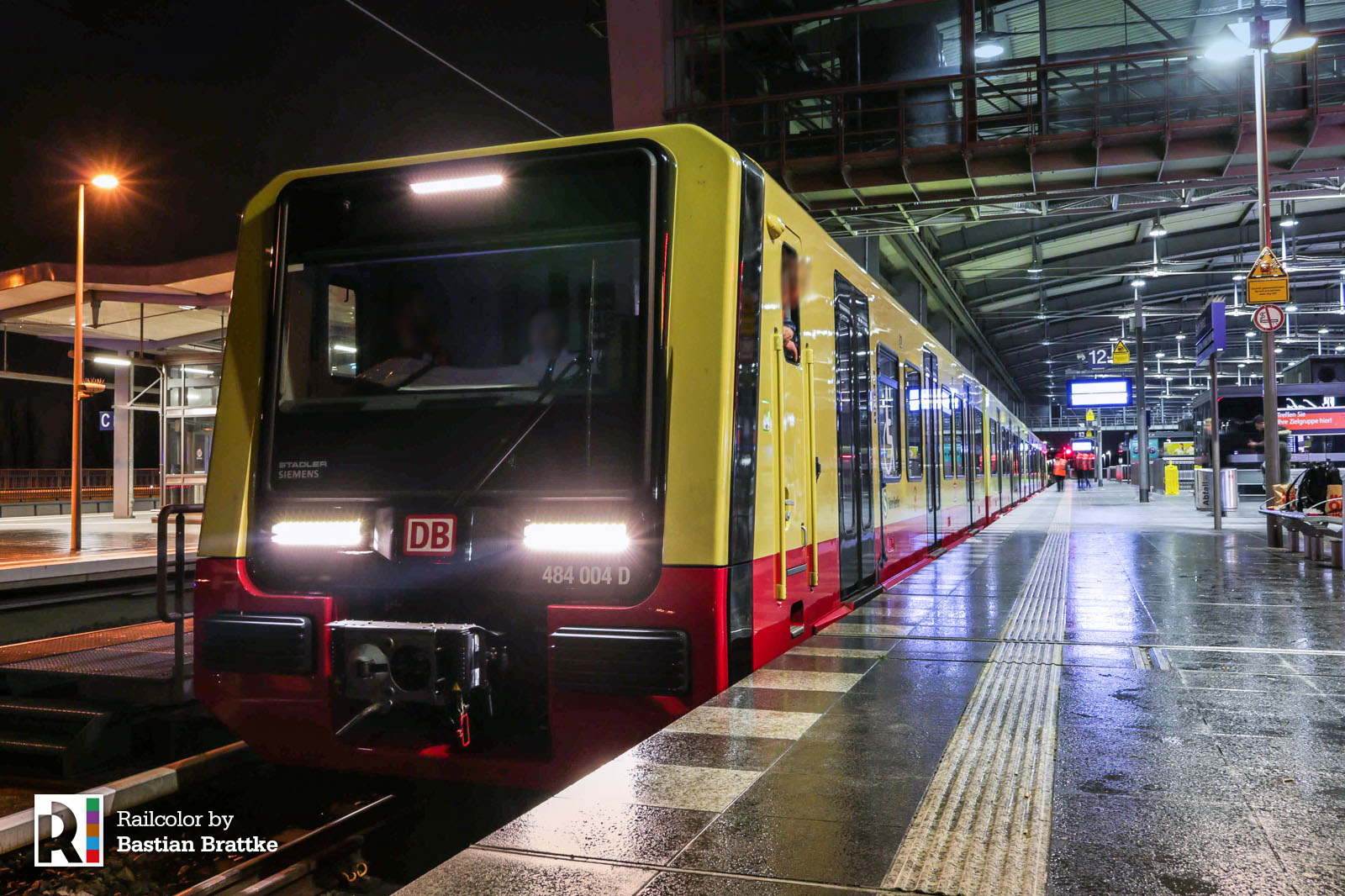 Better together: running in multiple
The best has been saved for the end. Both units 484 004 and 484 001 seen together at Waßmansdorf, with daylight. What a sight!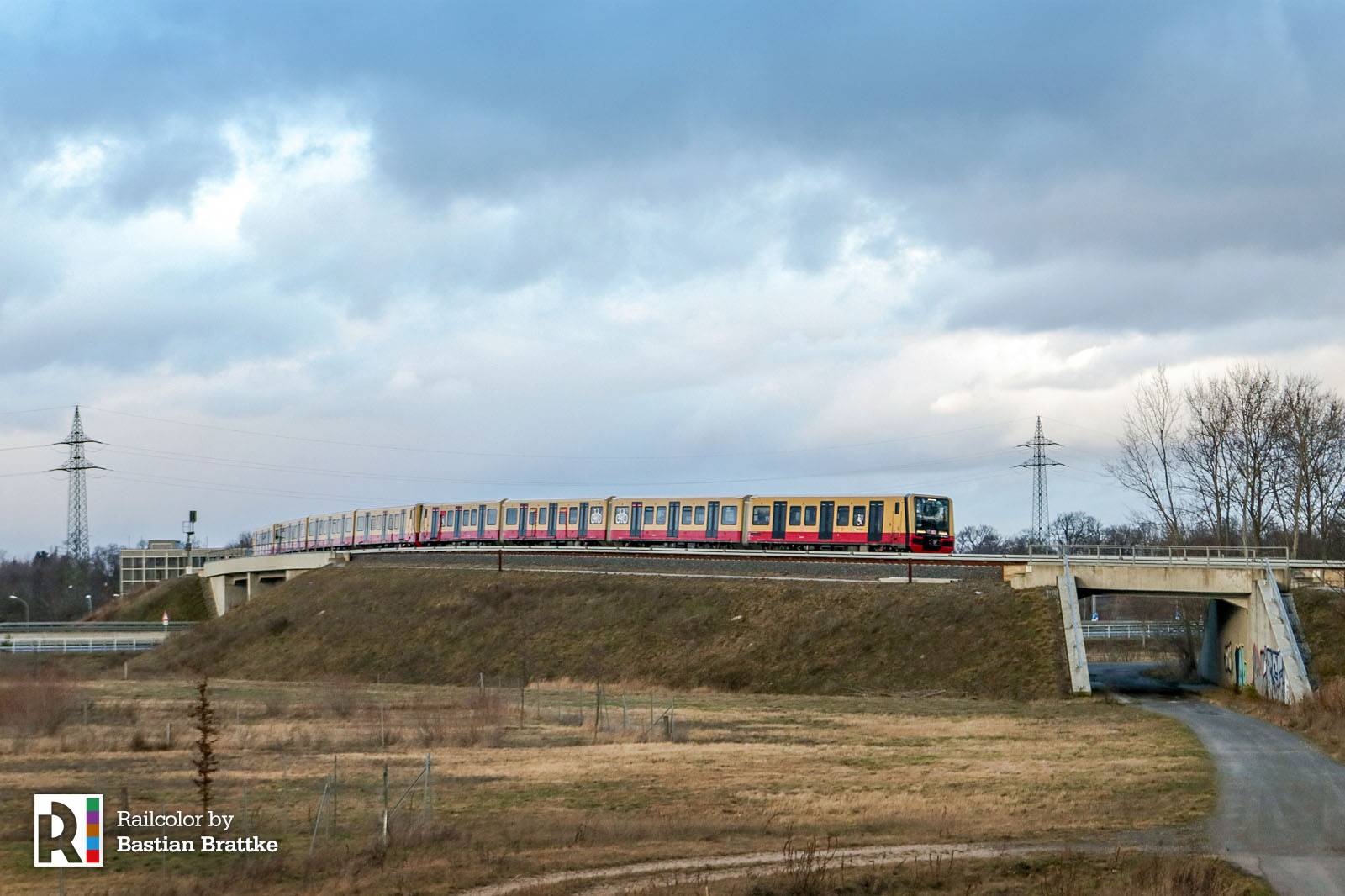 And while there is still time before we see them in regular operation – the official entry into service has been scheduled for the beginning of 2021 – it is surely nice to be able to see how these new trains slowly but surely become a part of the urban landscape of the German capital.