SBB's Giruno EMUs have taken the spotlights once more because there is news; Firstly, the 250 km/h-trains are now granted authorization for commercial operation in Italy, plus, one unit is testing under ETCS in Germany.
We thank Sebastian Heilander and Mathias Schrödter for sharing their impressive pictures with us.
Update 08.05.2020
Seeing is believing. We bring you pictures from RABe 501 008's trip to Leipzig. Let's start with its arrival at Leipzig Central station: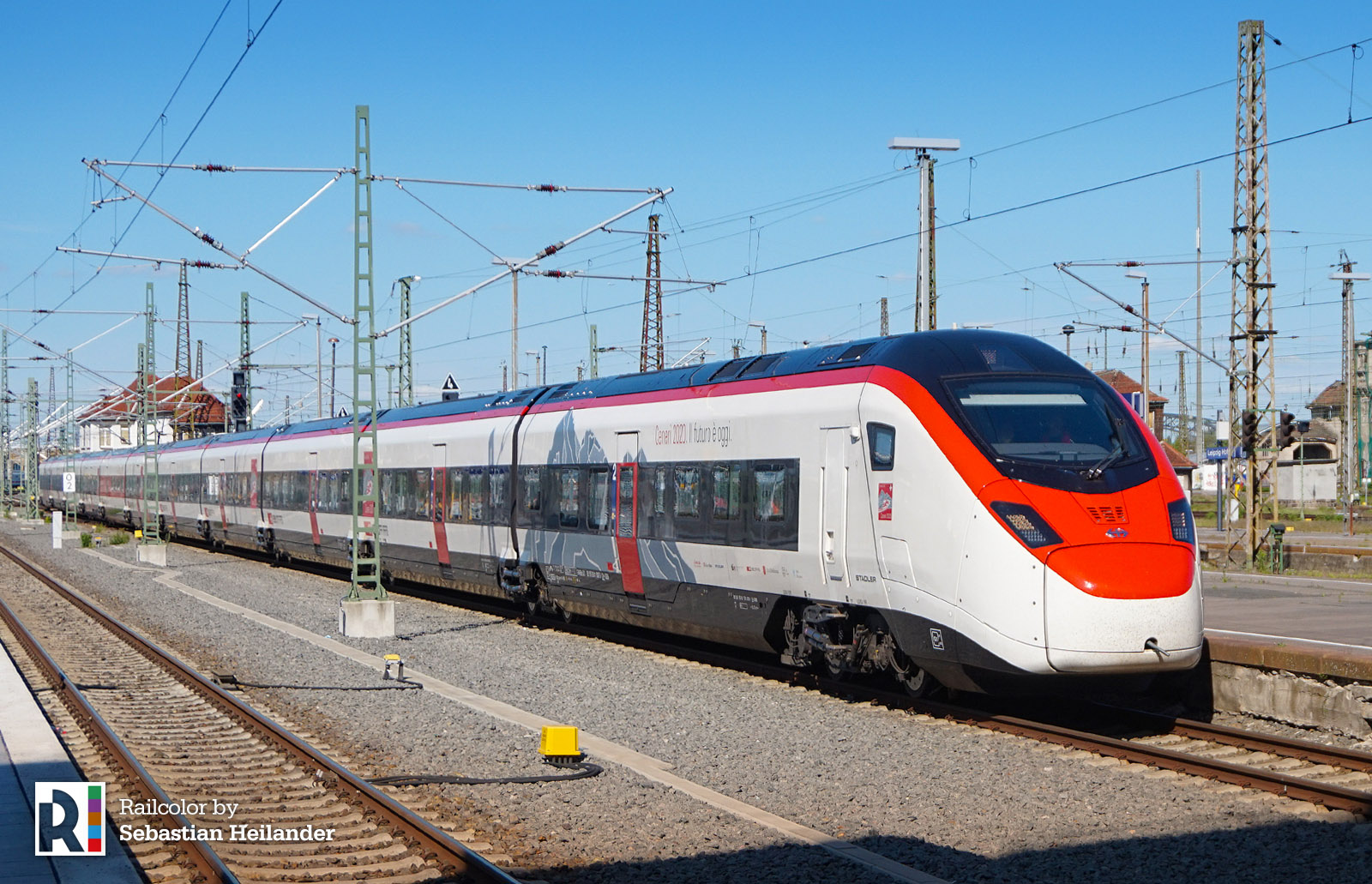 A few detailed images of the trainset follow, pay special attention to the "Ceneri 2020" (honoring the tunnel opening, scheduled for the end of this year) branding applied to the trainset:
Did you know that SBB Cargo International also has a Ceneri branded Vectron with a special livery by Railcolor Design.
Testing, testing
The following two images show RABe 501 008 on tests outside the Leipzig center – Leipzig-Eutritzsch to be exact: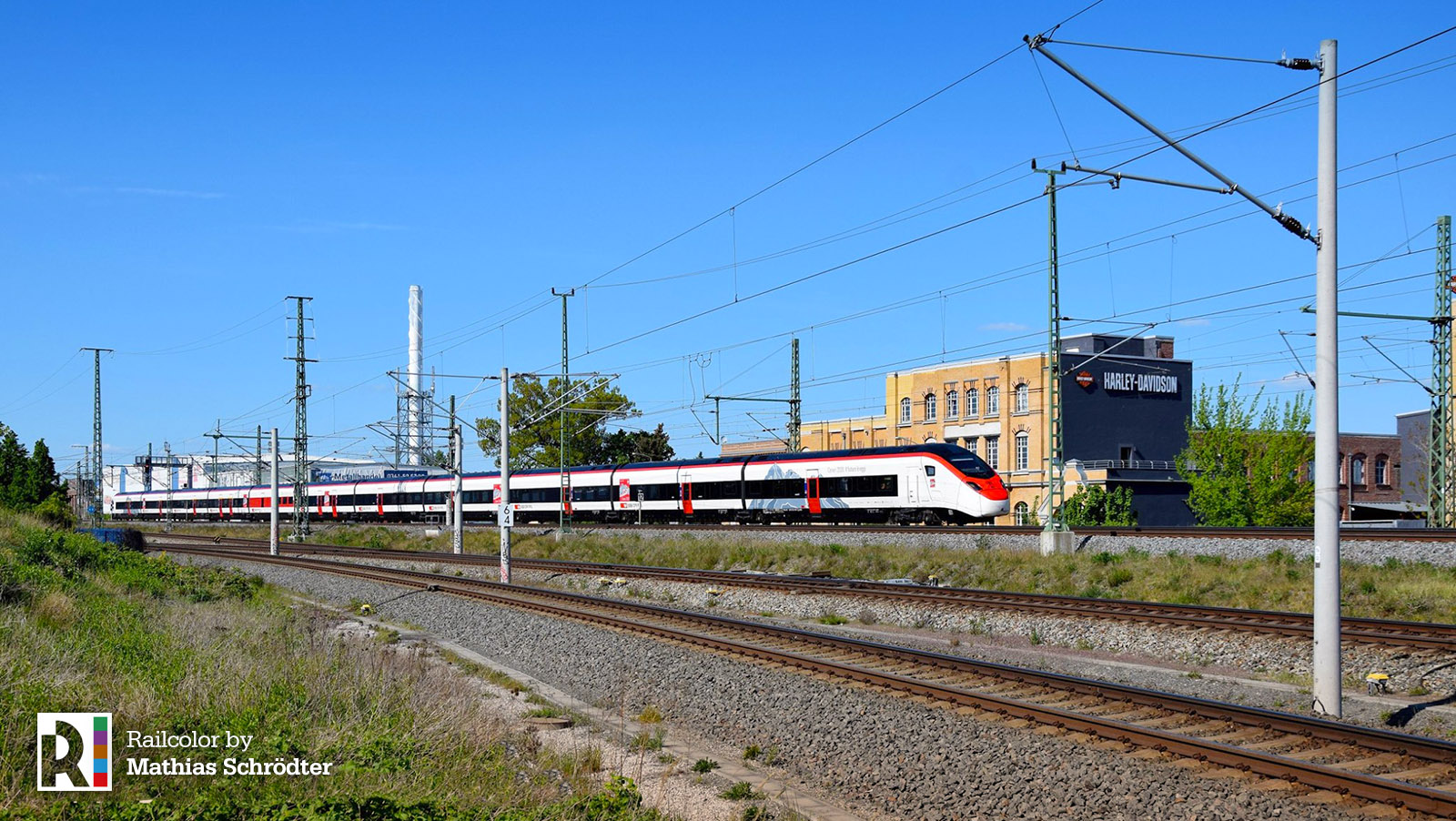 And also on its way back Leipzig-Wiederitzsch, already ont is way back home: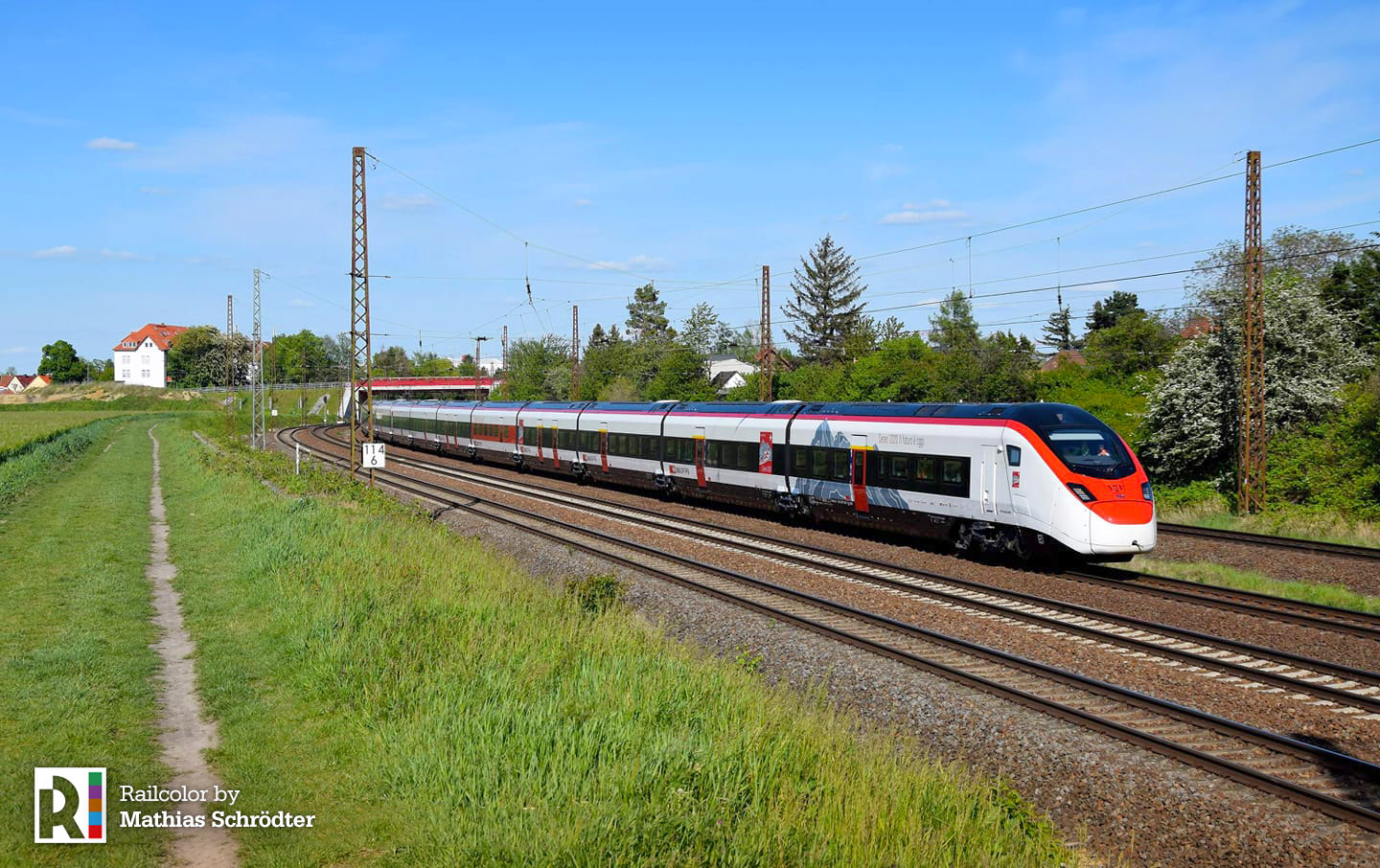 Our original article from 05.05.2020 begins here:
In 2014 the Swiss Railways (SBB) ordered 29 Stadler Smile trains (and 92 options!) for international passenger services between Switzerland, Germany, and Italy. The 11-car trains are also known as series 'RABe 501' and SBB named them 'Giruno', which is (sort of) a name after a bird of prey from the Alps (it is a phantasy name).
After its authorization for Switzerland in spring 2019, the first Giruno's entered commercial service within the Alp country. Since December 2019 the Girunos reach the Swiss canton of Ticino, close to the Italian border. In March of this year, the news broke that the Giruno got approved for speeds up to 200 km/h in Italy, in double traction, by the European Railway Agency (ERA). Testing in Italy started in October 2018, and one unit even got a special Swiss/Italian livery.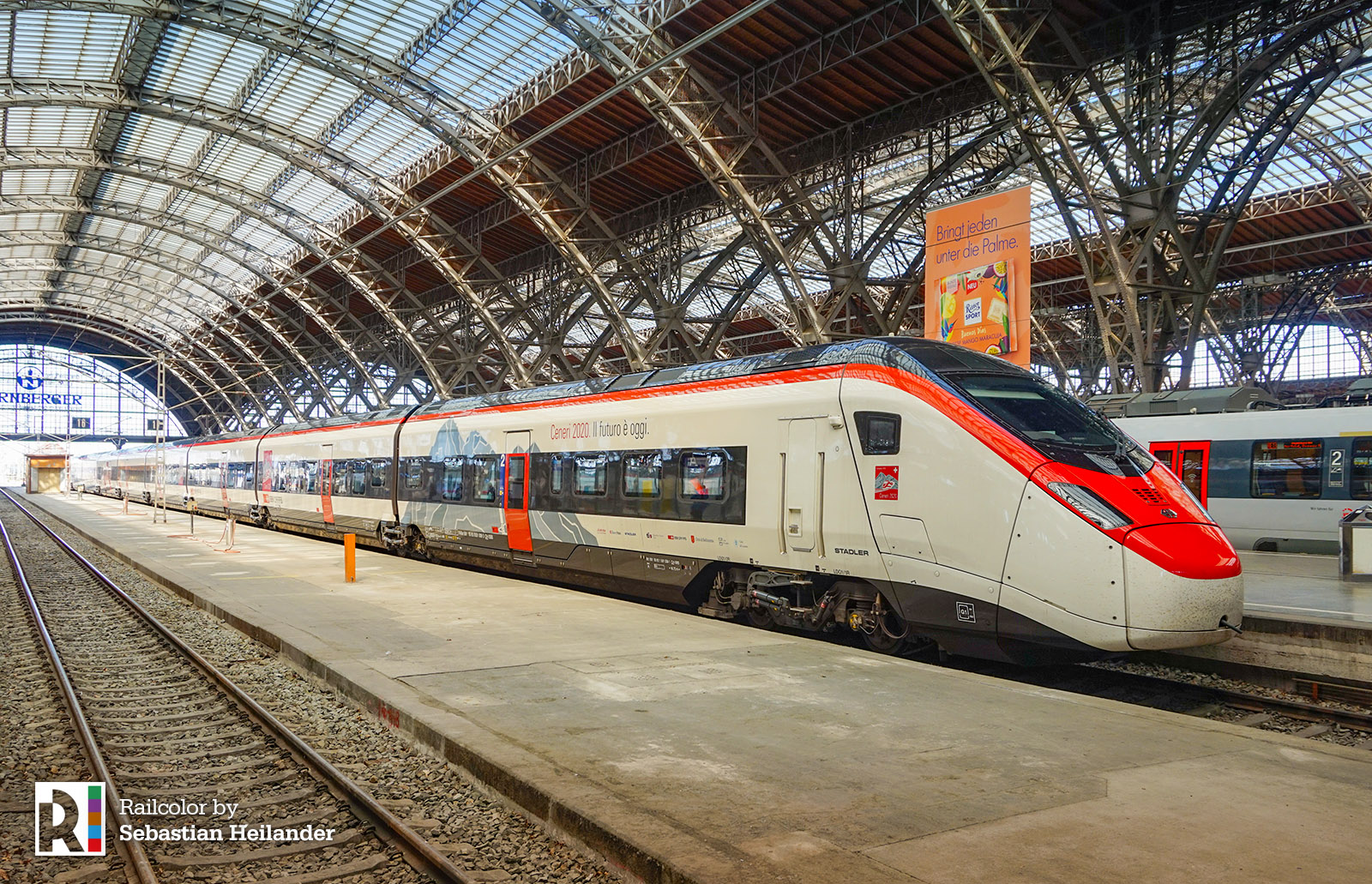 To get the Girunos approved for Germany and Austria in 2020, further tests are underway. Currently, SBB's RABe 501 008 is testing ETCS between Leipzig and Erfurt in Germany. This set has special 'Ceneri 2020' stickers. The same train was in Austria earlier this year where it completed test runs with RABe 501 010 for example.