A further milestone for the Stadler Rail EC250 'Giruno' acceptance tests in Switzerland: During the past Easter weekend, overspeed test runs were carried out through the Gotthard Base Tunnel. The test train-set reached a speed of 275 km/h inside the world's longest railway tunnel.
According to Stadler, the goal of speed tests that were carried out was to ensure safe and successful operation of the EMUs at speeds up to 250 km/h, as well as a smooth integration into the future scheduling. The acceptance tests were initiated already in May last year, following the roll out of the new Gotthard Tunnel train for the Swiss railways (SBB) that Railcolor covered previously.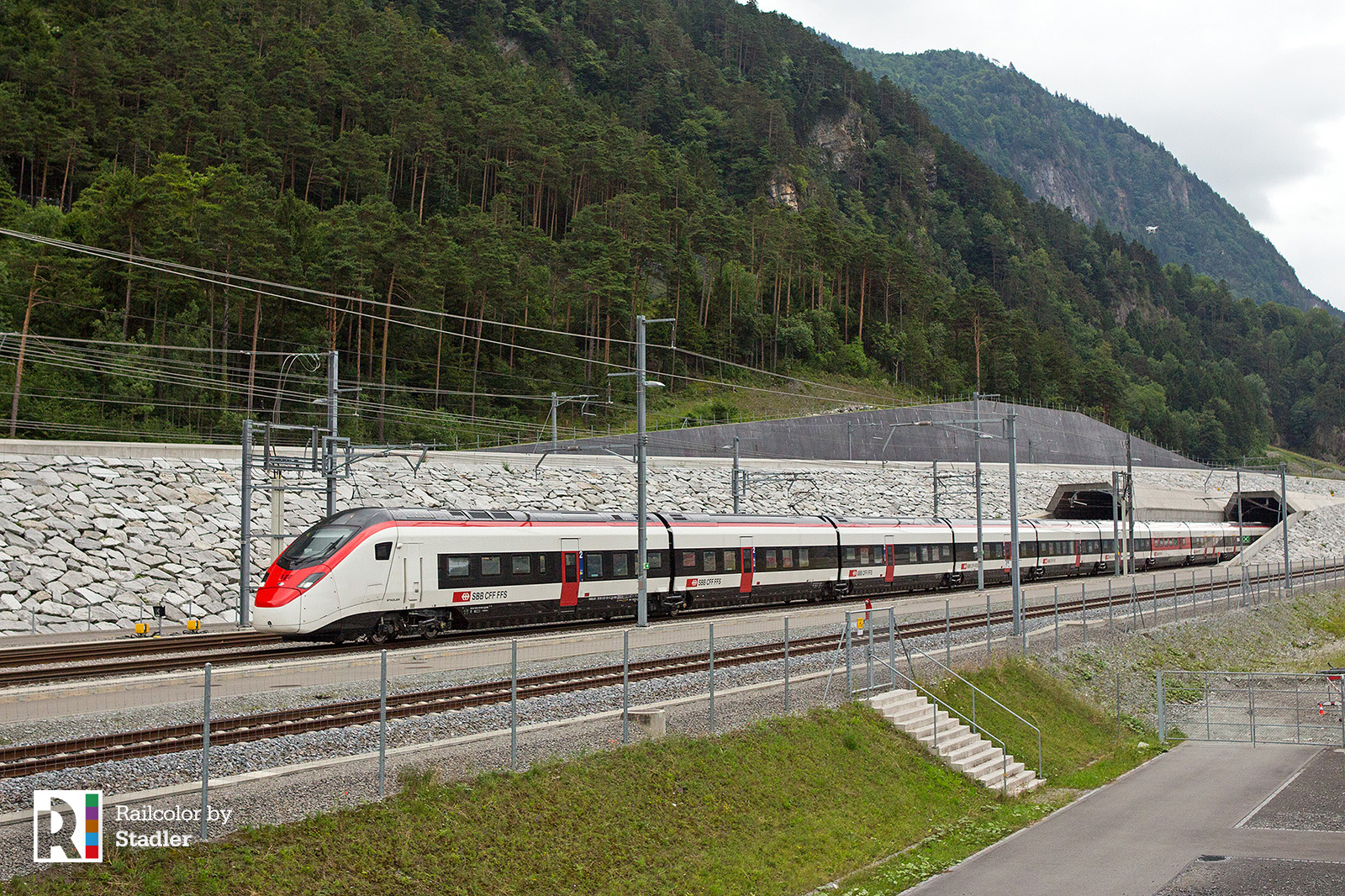 The company is currently carrying out trial runs and acceptance testing on five trains sets of this type within Switzerland and its bordering countries, while a sixth train is undergoing preparations at the Stadler commissioning center in Erlen. Apart from further testing at speeds between 200–250 km/h, work is also being carried out for the preparation of the commissioning documentation in all four countries of future operation, namely Switzerland, Italy, Germany and Austria.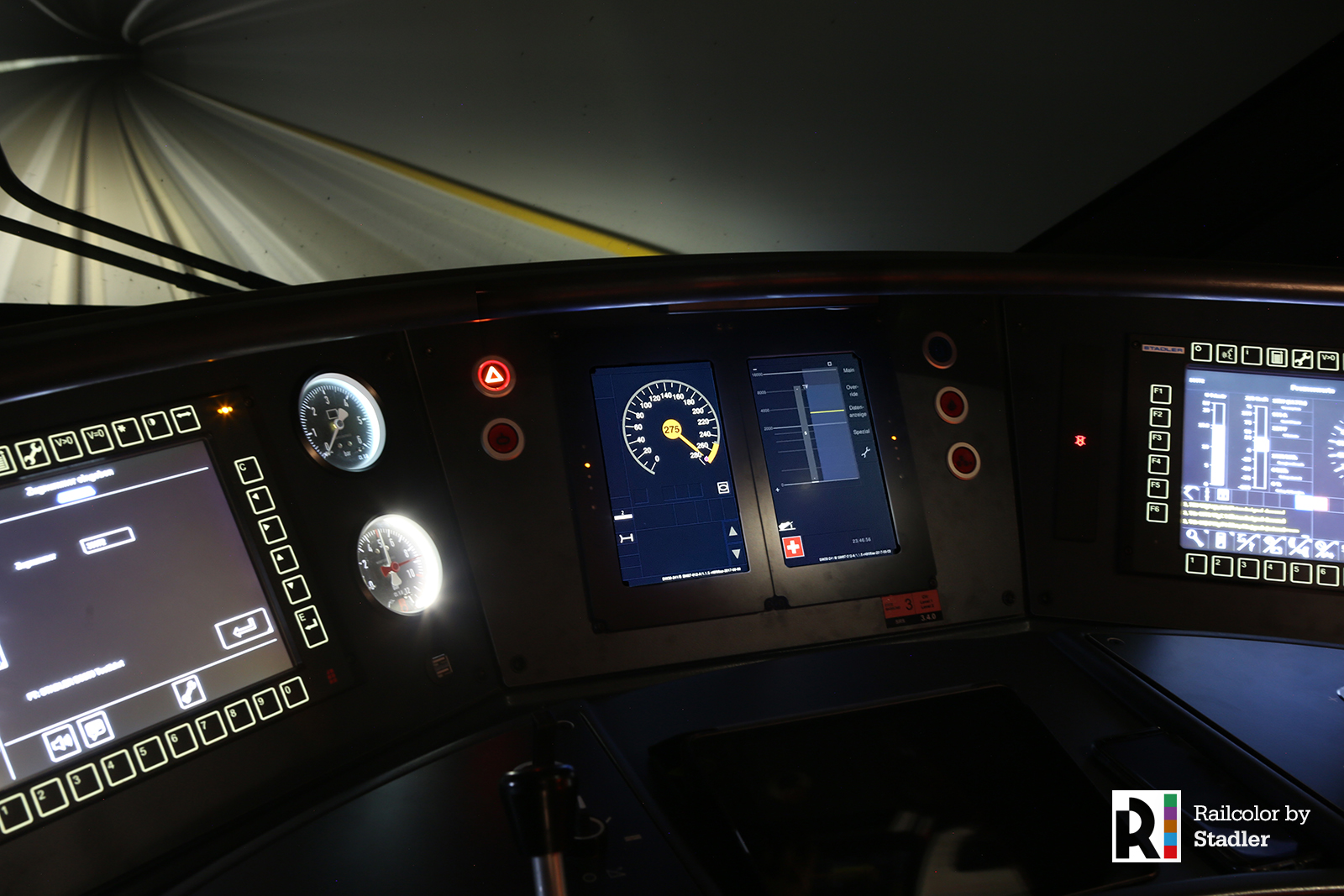 It is expected that Giruno will enter revenue service through the Gotthard Base Tunnel following the timetable-change of 2019 and connect Zurich with Milan.