On 18.05.2017, Stadler Rail presented the new Gotthard Tunnel train for the Swiss railways (SBB). As part of a festive ceremony, attended by Doris Leuthard, President of the Swiss Confederation, Stadler Rail presented its new high-speed multiple unit train (SBB series 501) in operation, after only two and a half years of development and construction.
Approval procedures for the new Gotthard Tunnel train, which was designed with a special focus on comfort and customerfriendliness, will now begin in Switzerland, Germany, Austria and Italy. From the end of 2019, the Giruno will run in the longest rail tunnel in the world and connect the Swiss cities of Zurich and Basel with Milan, and later with Frankfurt as well. Stadler is building a total of 29 11-car low-floor high-speed multiple unit trains for SBB. The order also includes an option for 92 additional vehicles.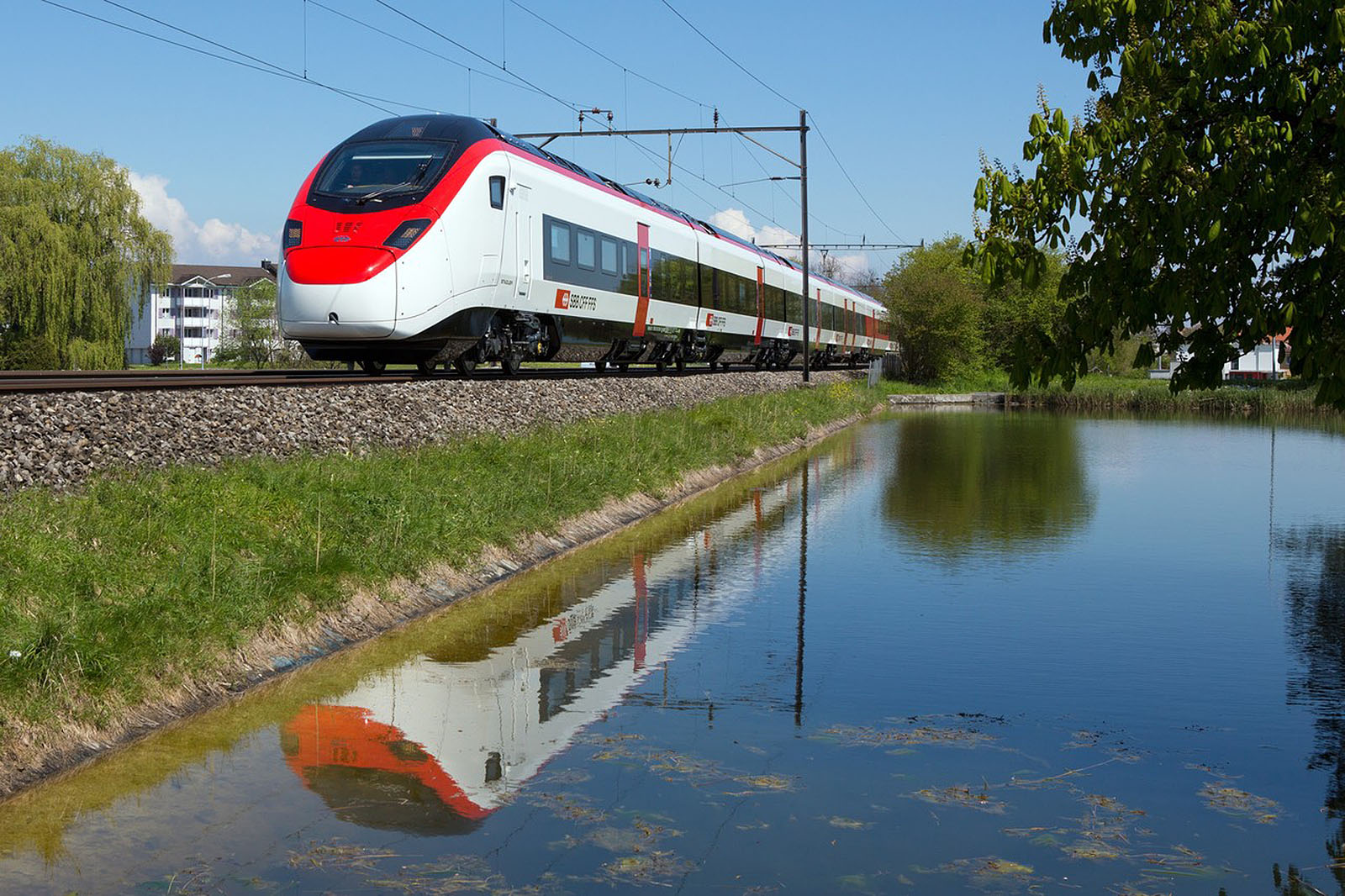 Doris Leuthard, Swiss President: "The Giruno sets a new standard – just like Switzerland did with the Gotthard Base Tunnel. This is something we can truly be proud of. I would like to congratulate Stadler on this excellent achievement and on their 75th anniversary"
The Giruno was designed with a special focus on comfort and customer-friendliness, in particular for families, senior citizens and persons with special mobility needs. The low-floor access, an innovation for a mass-produced high-speed multiple unit train, transforms climbing aboard for passengers to simply stepping inside. The Giruno features a range of additional amenities: a 3G/4G mobile communications amplifier, sockets at every seat, large luggage racks and separate toilets for men and women, as well as special toilets for disabled passengers.
Andreas Meyer, SBB CEO: "Today is a day of celebration – for our customers, but also for Stadler in particular. I would like to congratulate Stadler on its anniversary and the roll-out of the Giruno, which occurred in record time. Reliable suppliers such as Stadler are what allow SBB to make use of the strengths of rail travel: simple, fast, traffic-free, personal and with excellent connections to other means of transport. The Giruno is currently our most important joint project. Trains like the Giruno are the basis for a modern and competitive rail system. They help us to be more competitive in terms of international transport: in future, the Giruno will be the most comfortable way to travel between Italy and Switzerland"
The Giruno is certified in accordance with TSI for high-speed trains and is designed to meet all of the requirements for crashworthiness as specified in DIN EN 15227. Before commissioning, the high-speed train will be tested at RailTec Arsenal in Vienna. As the name implies, the train can reach a maximum speed of 250 km/h. The required output is generated using four motorized bogies in which both of the axles are driven. Four pantographs are installed on the roof of the vehicle. If required, the trains can also be operated in double traction.
Peter Spuhler, CEO and owner of Stadler Rail: "I am extremely pleased that we are celebrating the roll-out of this exceptional train now, in our 75th anniversary year. The Giruno is the first ever mass-produced low-floor high-speed multiple unit train. It will travel through the longest rail tunnel in the world, and it is the first train ever to meet all of the requirements of the Swiss Disability Discrimination Act. I am very proud of everyone who has contributed to the success of this project and who will continue to do so in future. The fact that the two project teams were able to develop and manufacture this train in just 30 months is a sensational achievement"
We have made a composition of images telling you the ins and outs of the new Stadler Rail EC250 'Giruno' train. We thank Mr. Peider Trippi and Theo Stolz for their cooperation: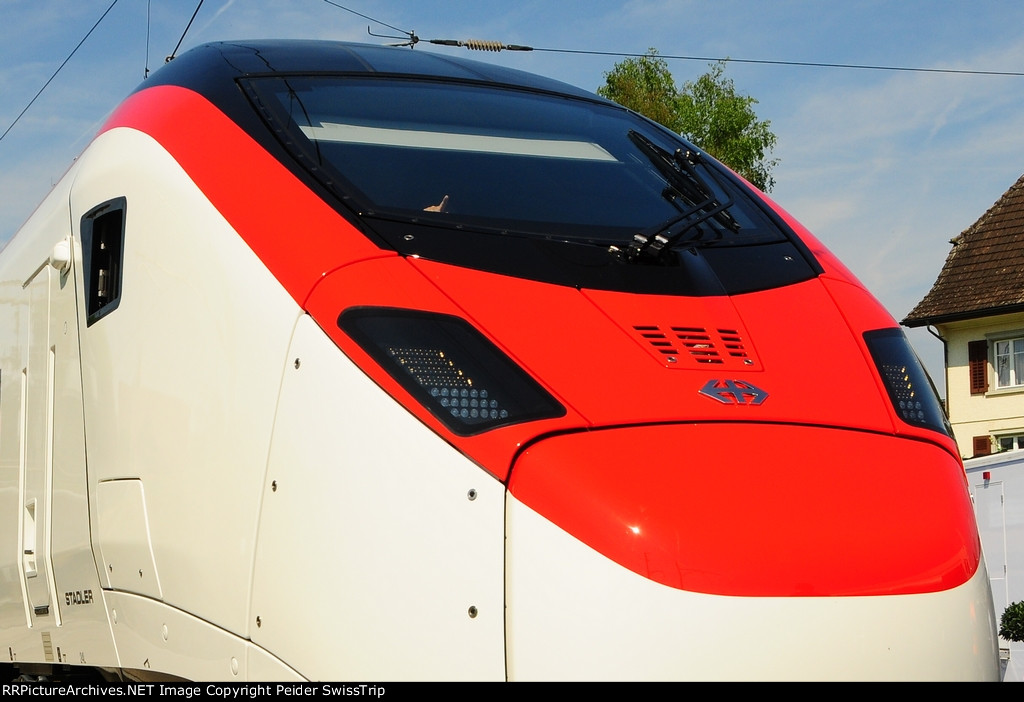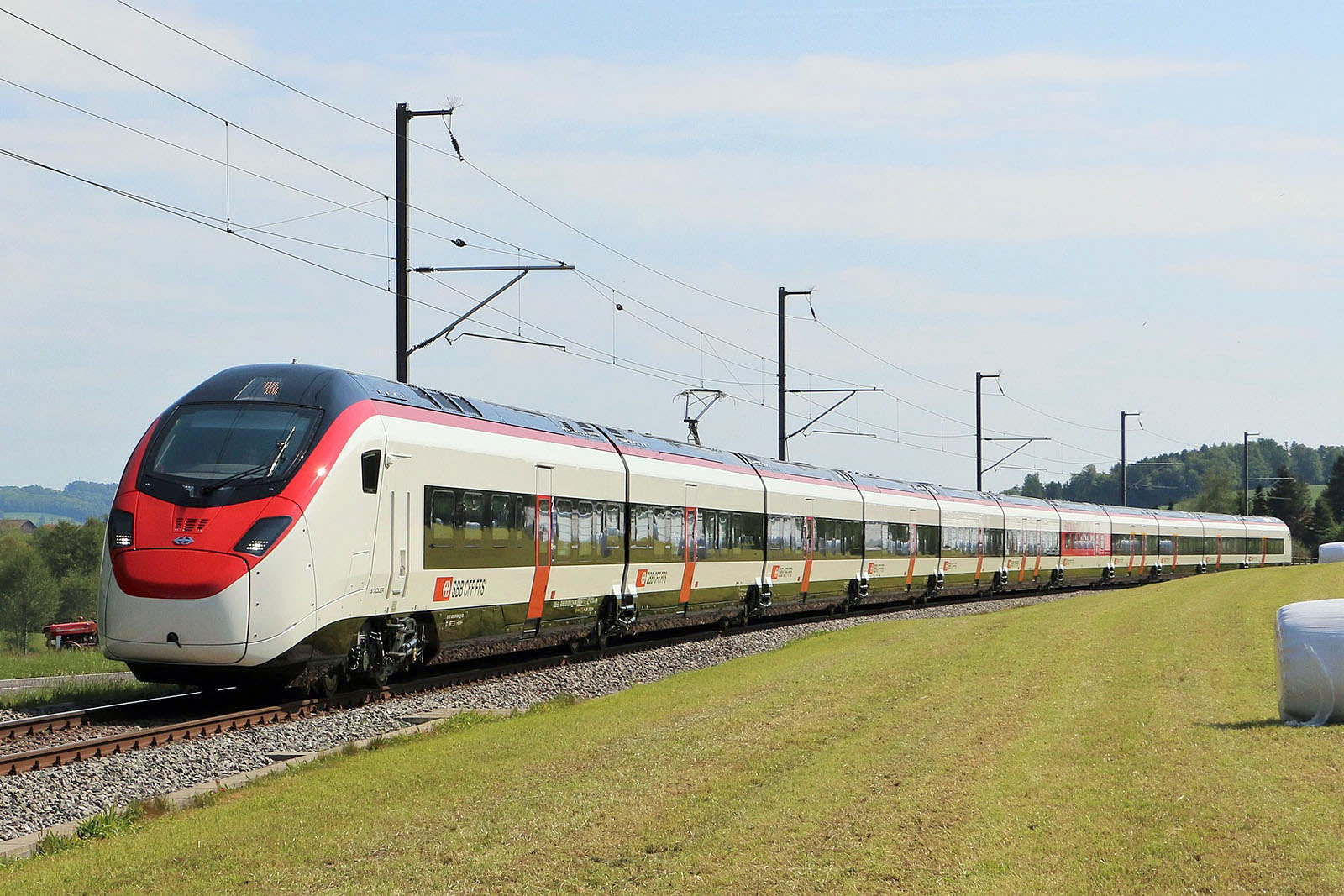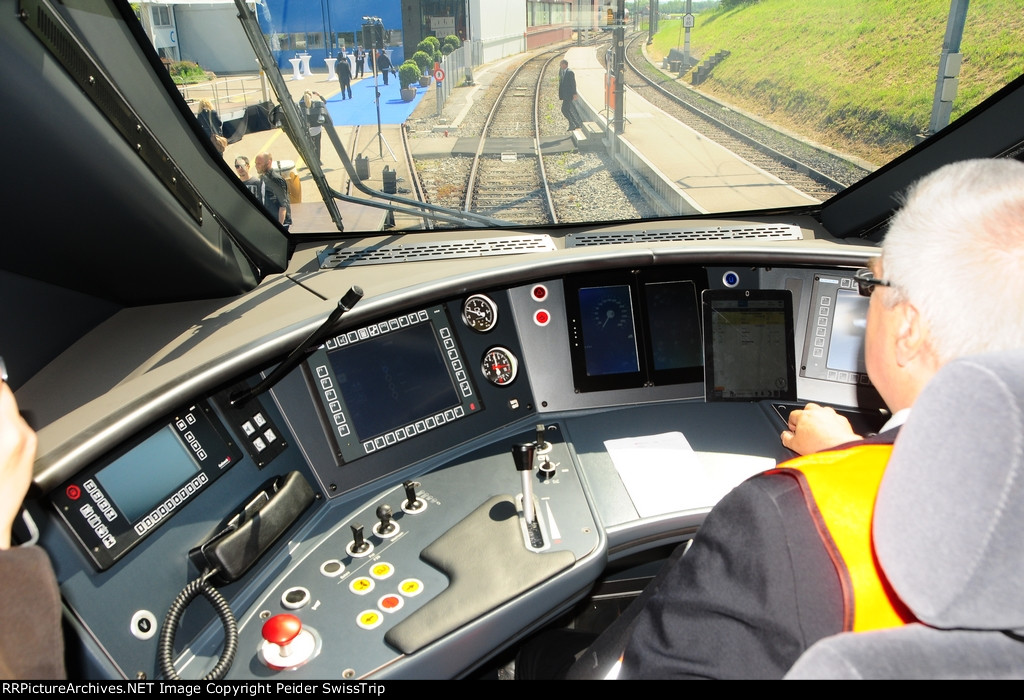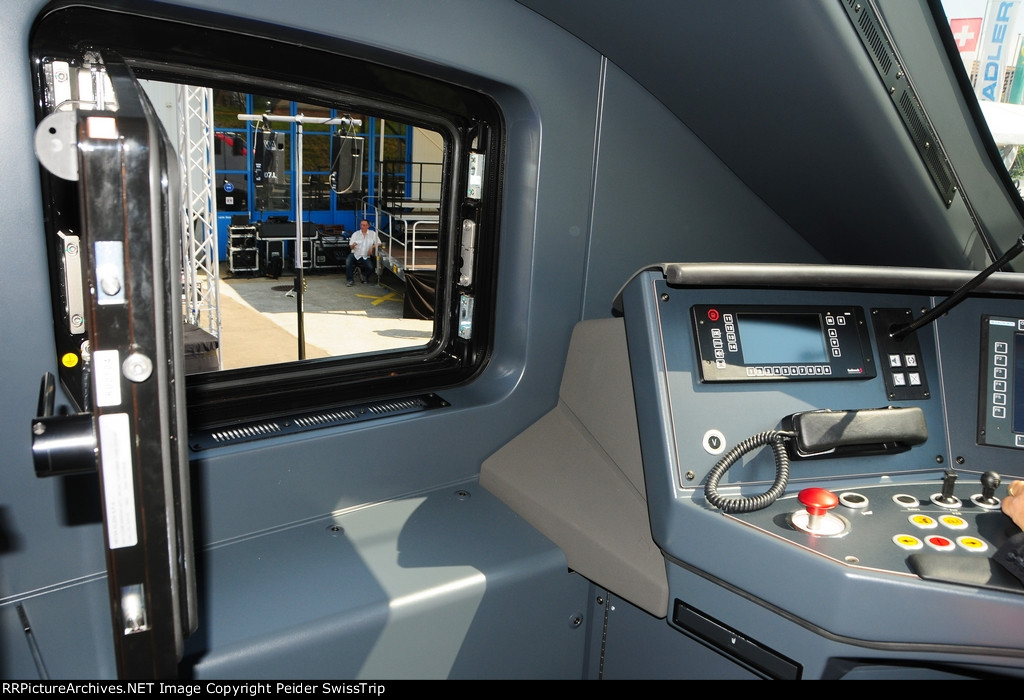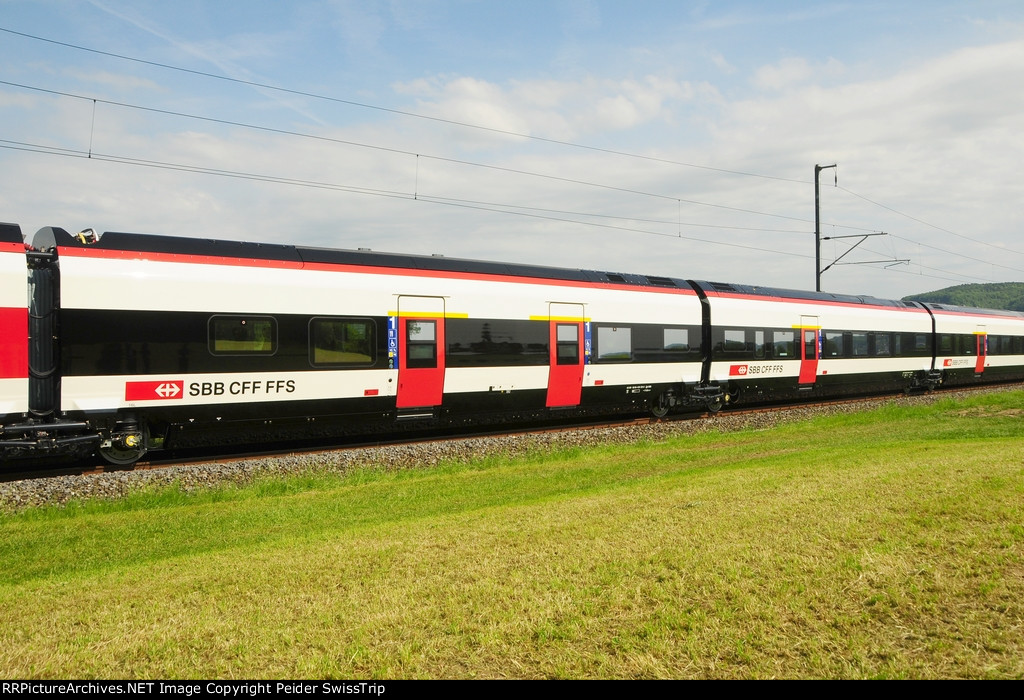 ---
The restaurant car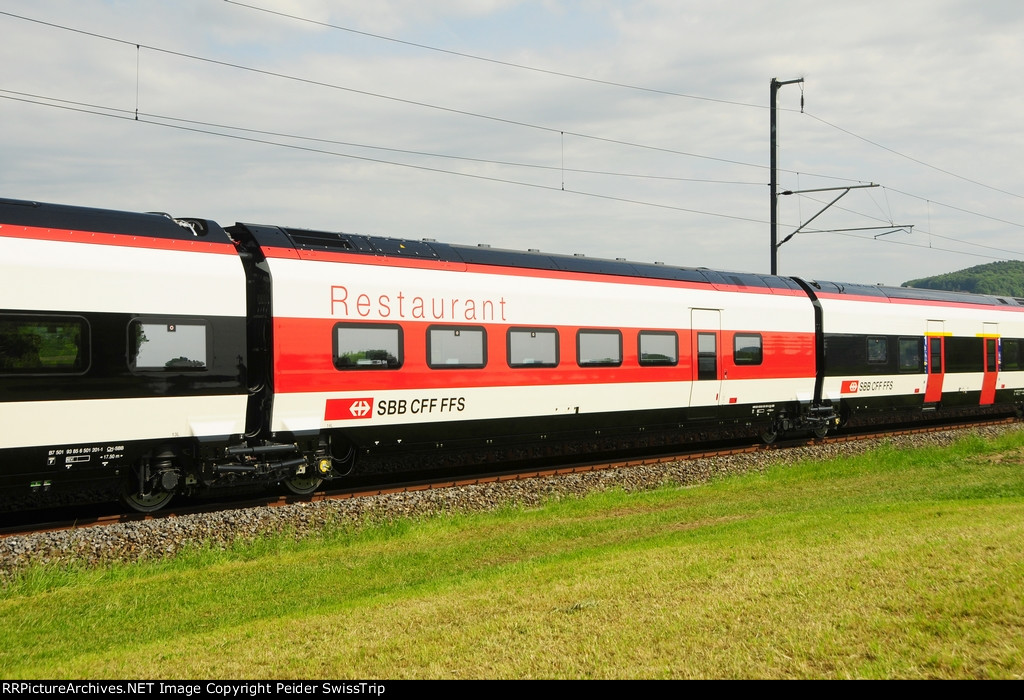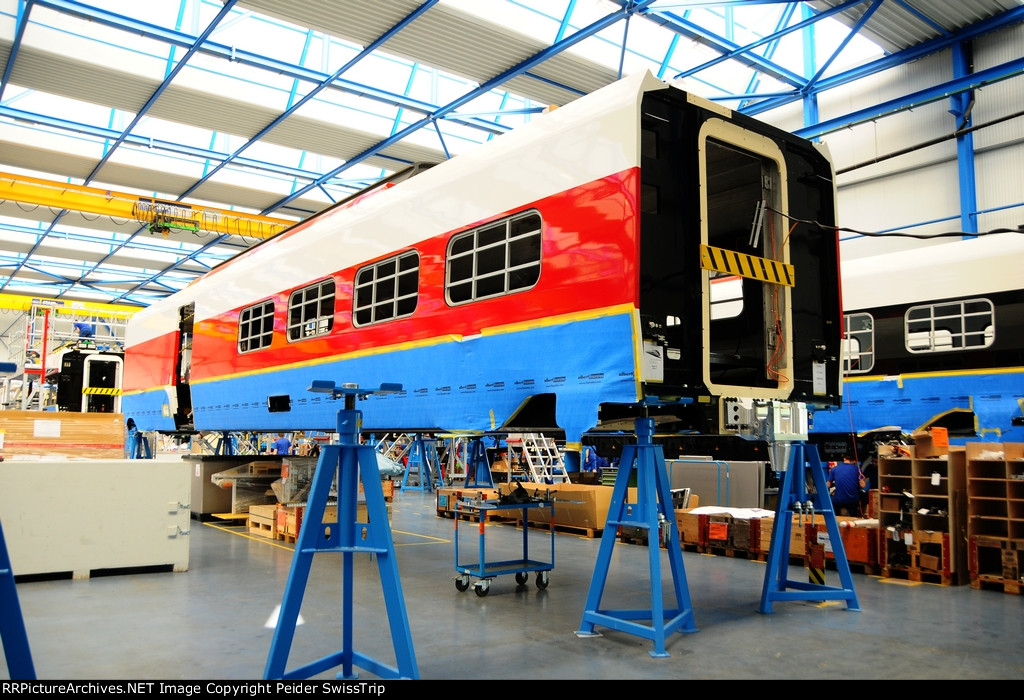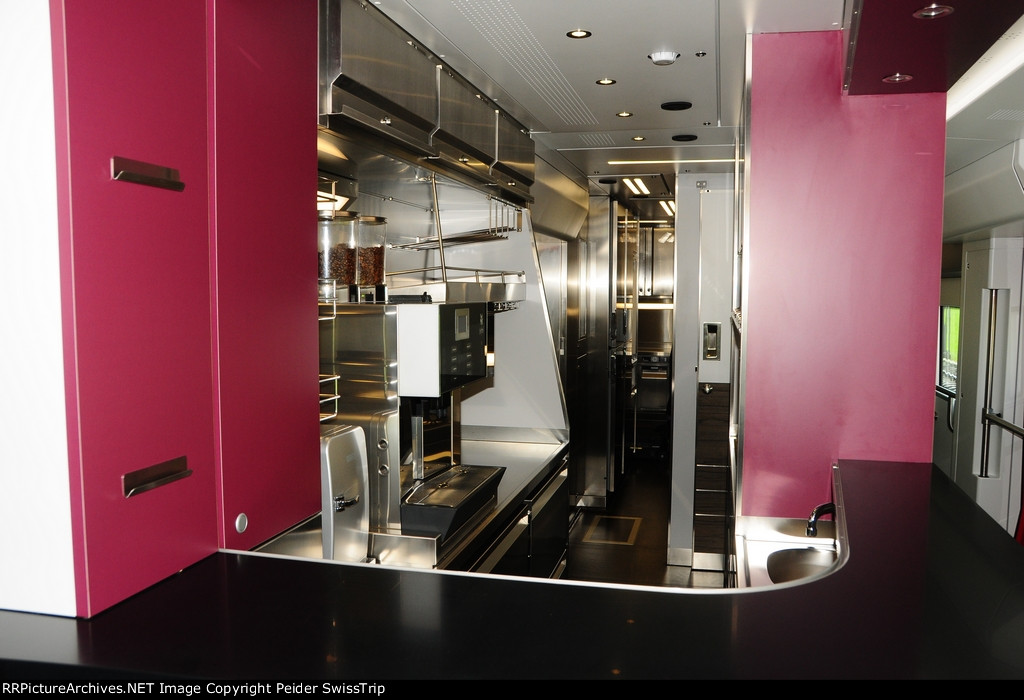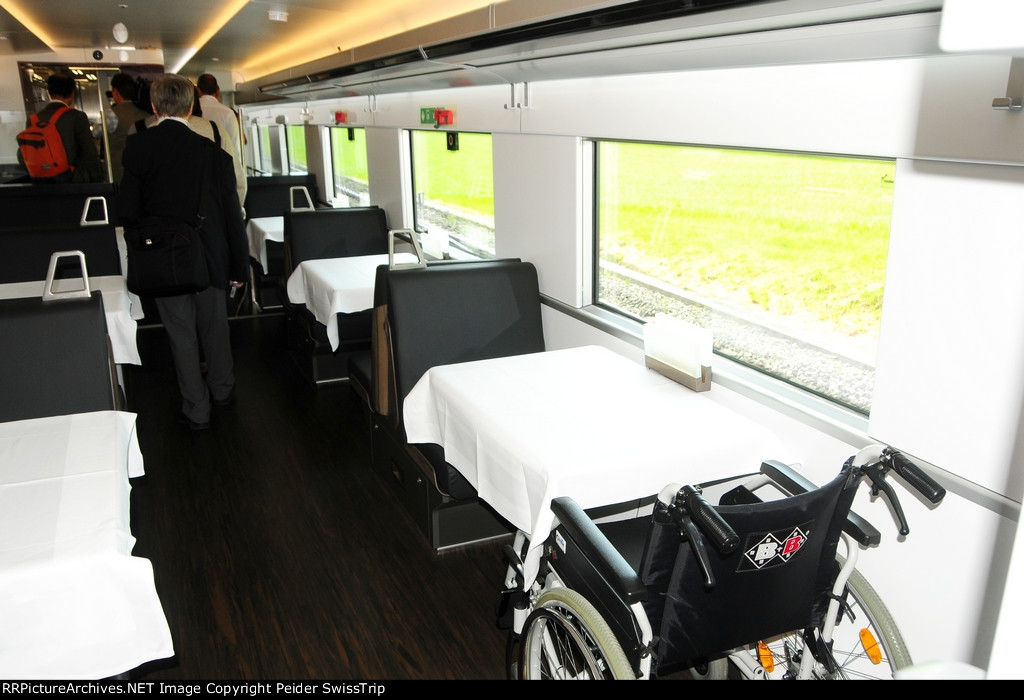 ---
The interior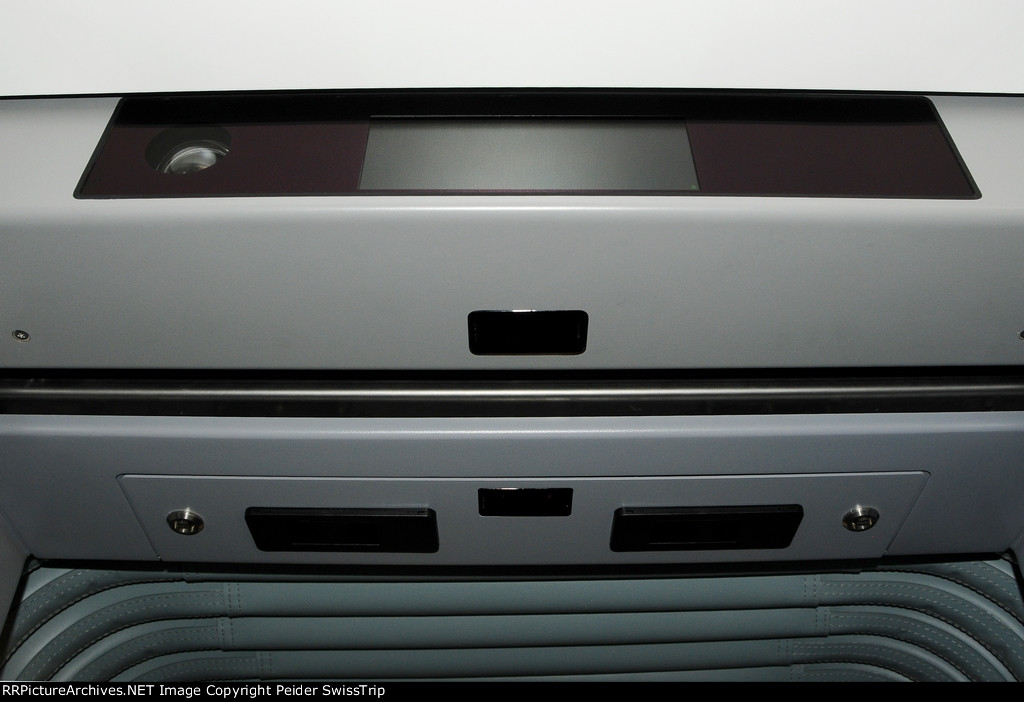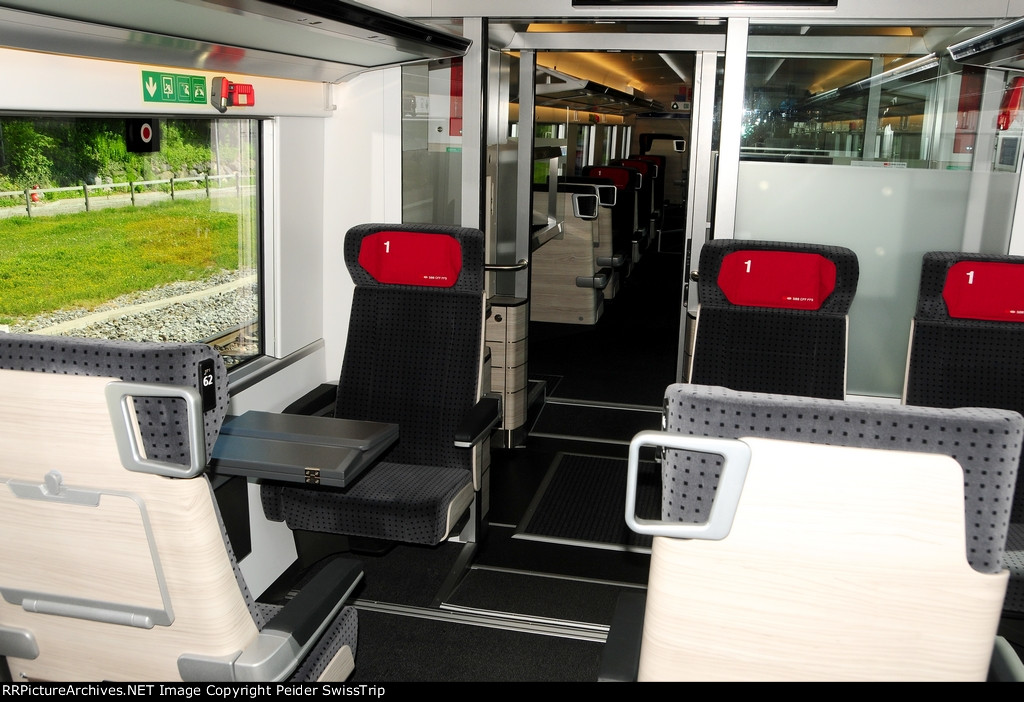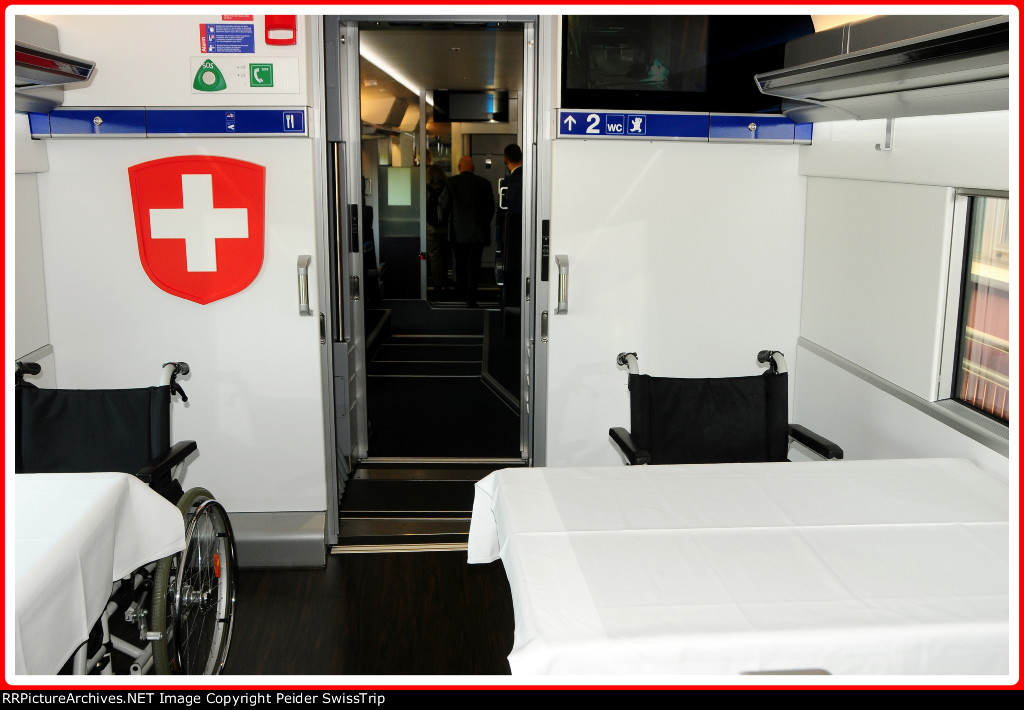 ---