As Railcolor News reported at the beginning of the year, two out of a total of 10 ordered Bombardier TRAXX locomotives for ČD Cargo are already in the Czech republic. In mid-April, another step towards regular operation was made: moving both locos for testing to VUZ Velim test center.
Railcolor thanks Michal Roh for sharing his pictures with the magazine. This article was originally published on 15.04.2020 – and got updated on 22.04.2020 and 05.05.2020 (new pictures and information added). Scroll down to see the updates.
Both 388 001-0 and 388 002-8, the two so-far outshopped TRAXX MS3 locomotives for ČD Cargo, were spotted in Germany earlier this year, making their way from the Kassel production plant to the depot in Ústí nad Labem in the north of Czechia. On the night of 14.04.2020, they were pulled by their 40 years older class-123 'sister locomotive', to the VUZ Velim rolling stock testing circuit at the heart of Czechia, near Prague. Dynamic tests are needed to be performed before the operational approval application can be submitted to the Rail authority for trial operation.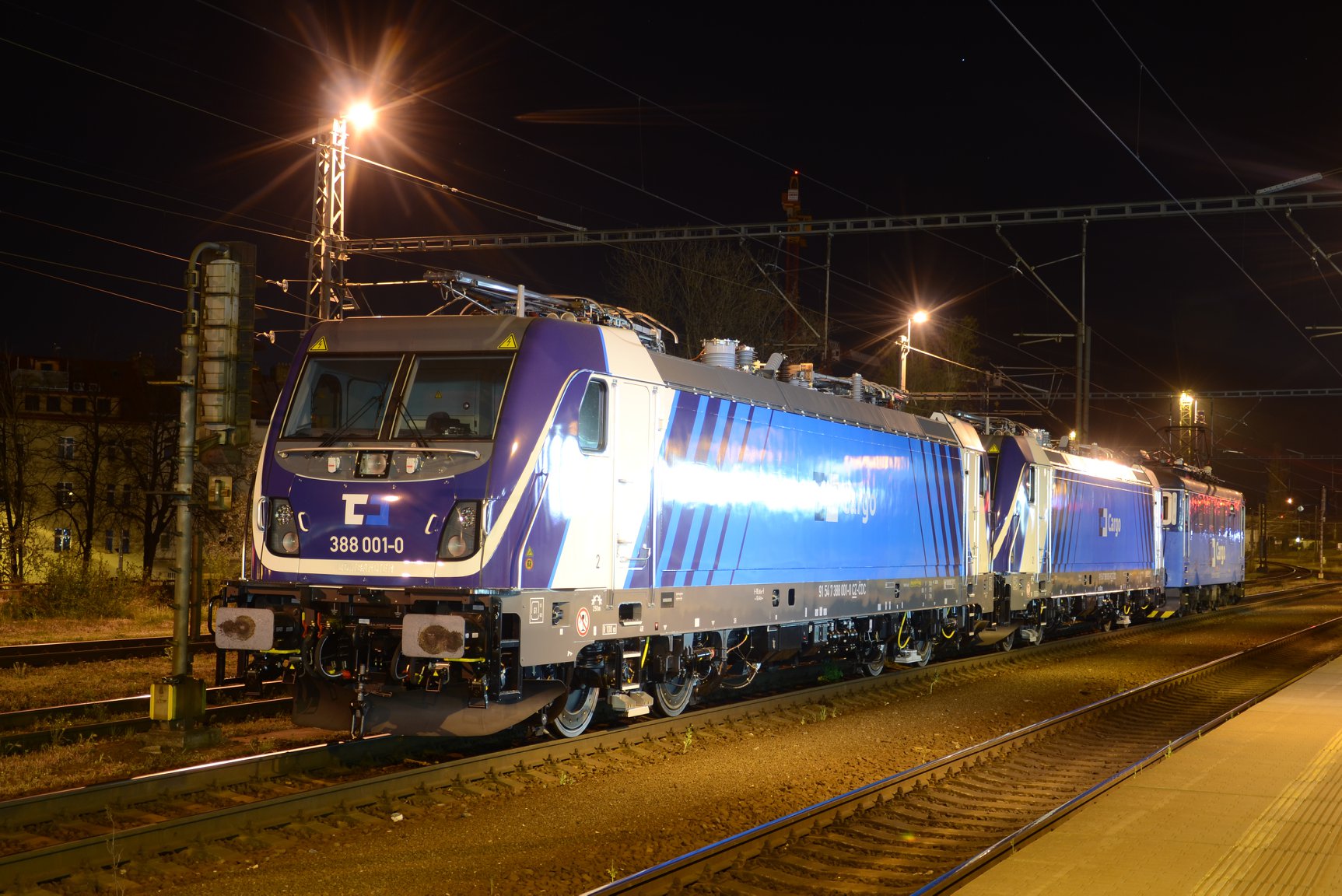 Time for rail spotters to gather around the Velim circuit, with appropriate social distancing, and get some great shots of these new ČD Cargo beasts.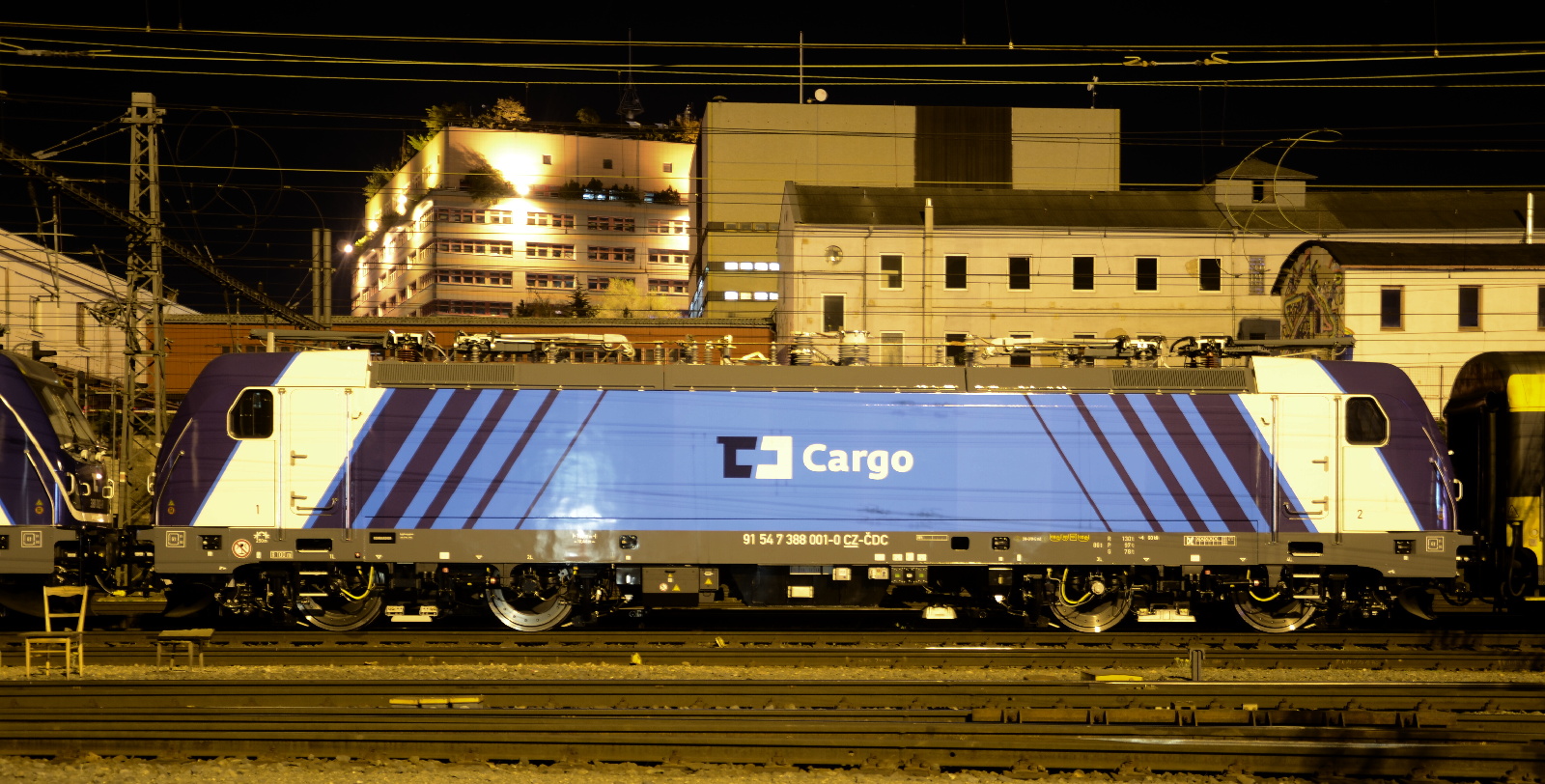 An update from 22.4.2020: Both locomotives (388 001 and 002) are already enjoying the spring weather at the VUZ Velim testing circuit. With a short coal train loaded in Innofreight containers, the tests are right underway: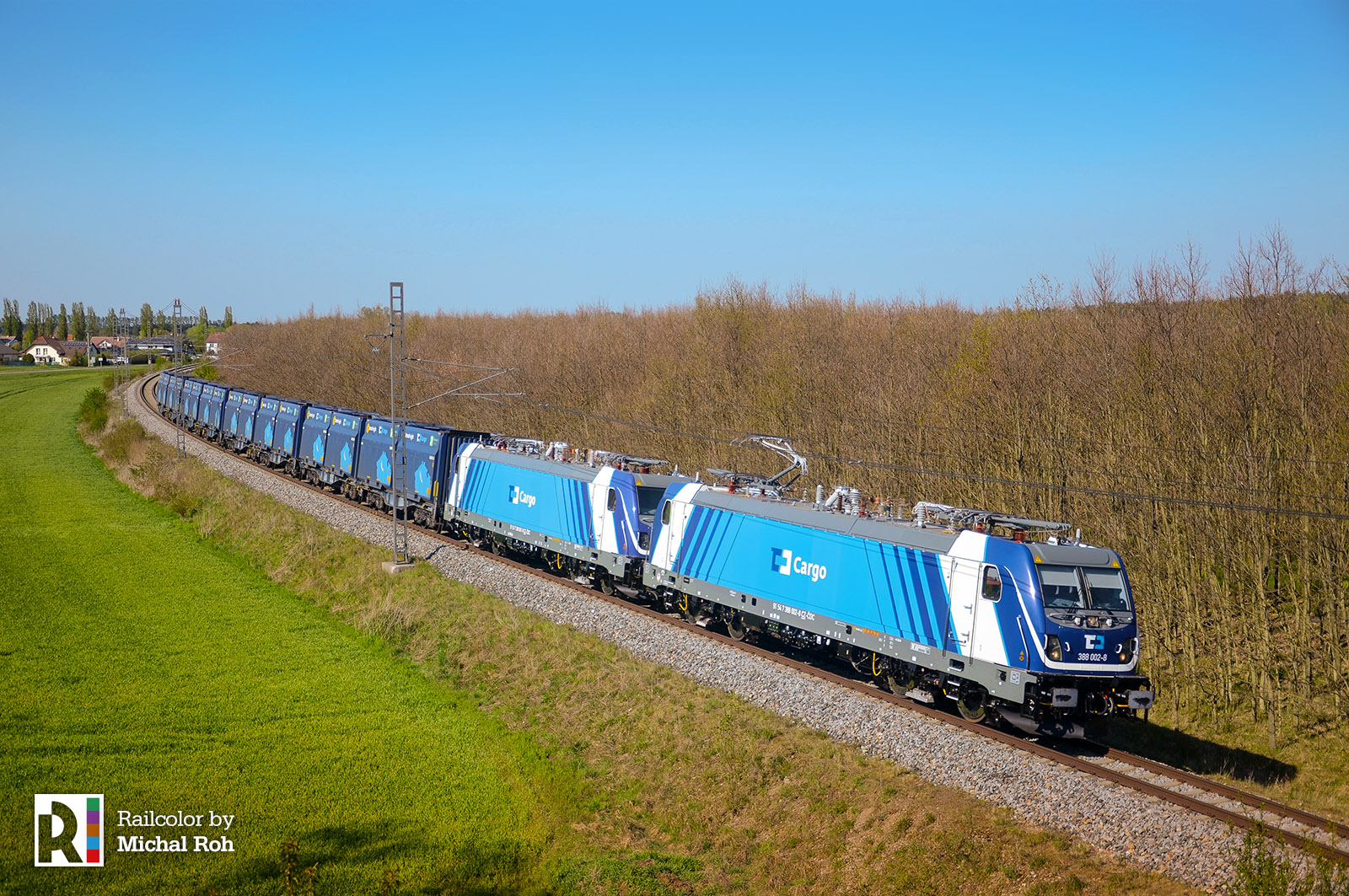 05.05.2020
The tests continue. On 04.05.2020 a speed of 160 km/h was reached with a special consist, including ČD passenger cars and VUZ Velim's own special test vehicles. Enjoy the views: