Over the past weeks, Stadler's EuroDuals has effectively become a part of the modern locomotive scene in Germany. Railcolor News showed you all the operators that are using this locomotive design in their railway activities; these were (in order of appearance): HVLE, BSAS, Boxtango, and Captrain. Now it is time to conclude the series with the only operator missing – HHPI.

Railcolor News thanks Christoph Müller Sebastian Bollmann, Christian Klotz, Johannes Knapp, and Andreas Kunert for contributing to this article with their amazing photographs. This article was originally published on 29.04.2020 – and updated on 01.05.2020 (new image added).

Update 01.05.2020
Andreas Kunert sends us a picture of 159 204 and 203 as light engines on a test drive from Braunschweig to Halberstadt. Both units have their pantos up, which shows that electric had been used at the time of the photo: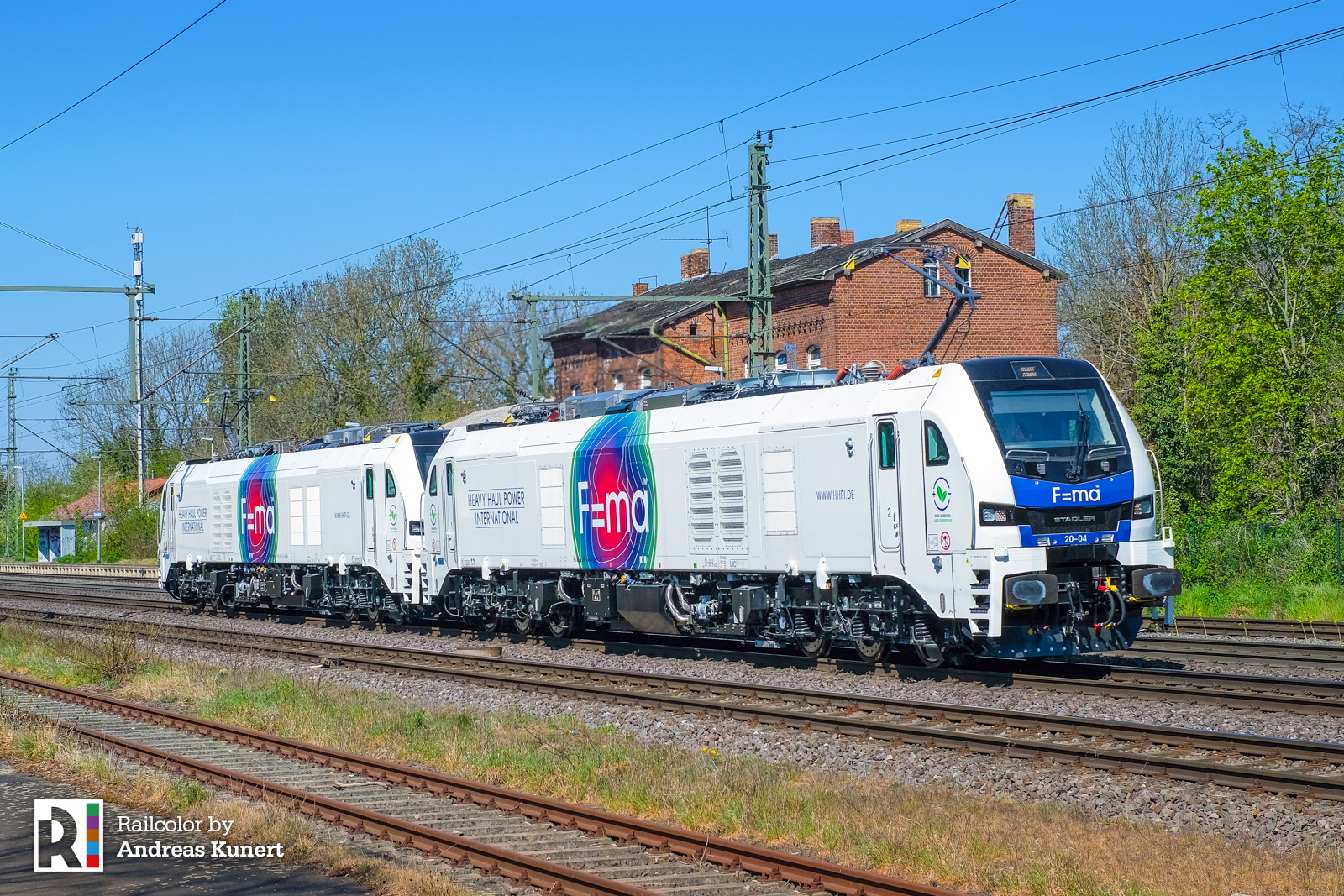 White, base, blue panels, special 'F=ma' branding. This is the EuroDual for HHPI. Let's see it in action! We start with 159 202, seen in electric mode at the beginning of April. Johannes Knapp is the author: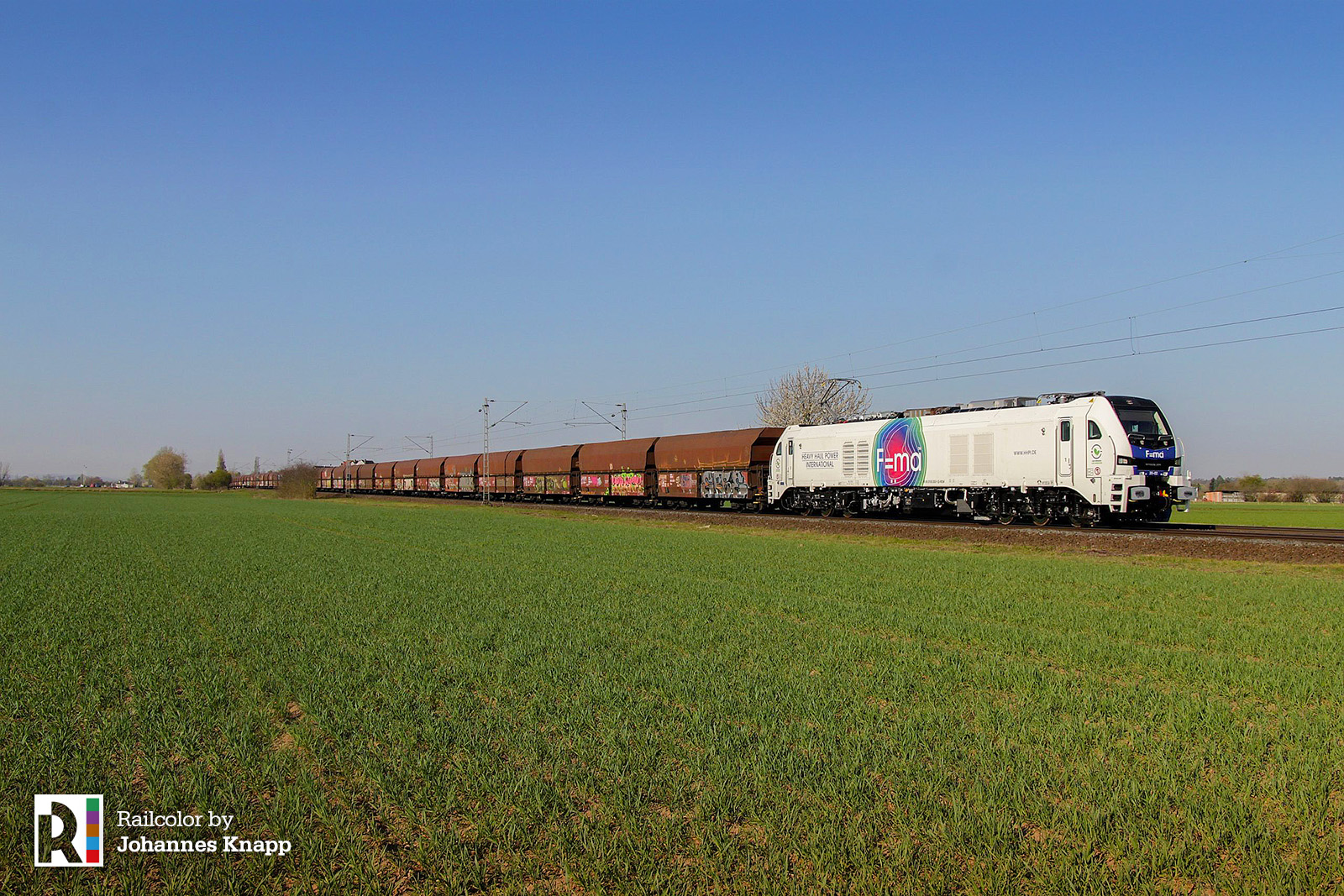 A week later, Christian Klotz caught it passing by Ihringshausen on 14.04.2020: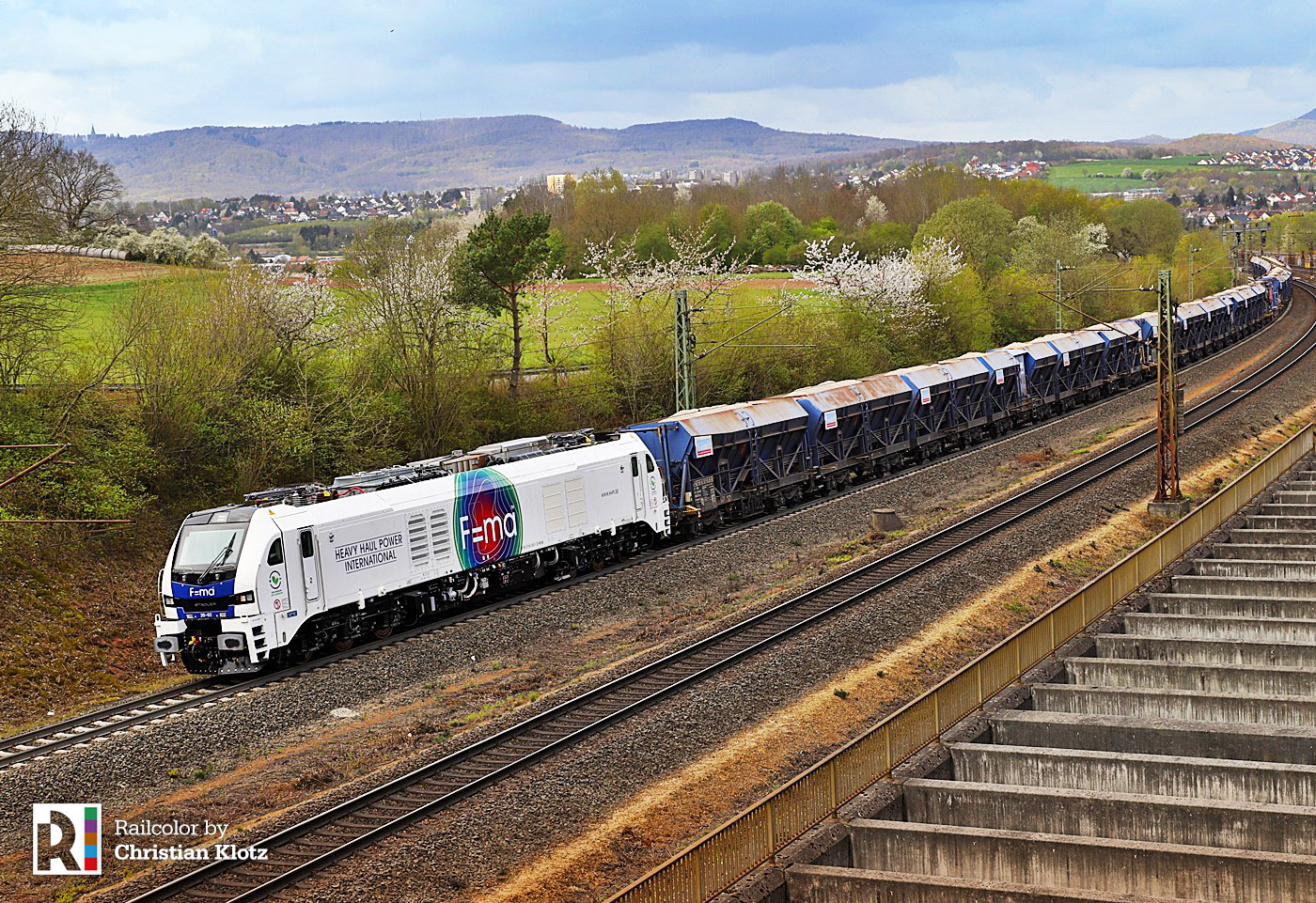 We move on to this impressive image taken at Norderelbbrücken in Hamburg from 15.04.2020 by Christoph Müller: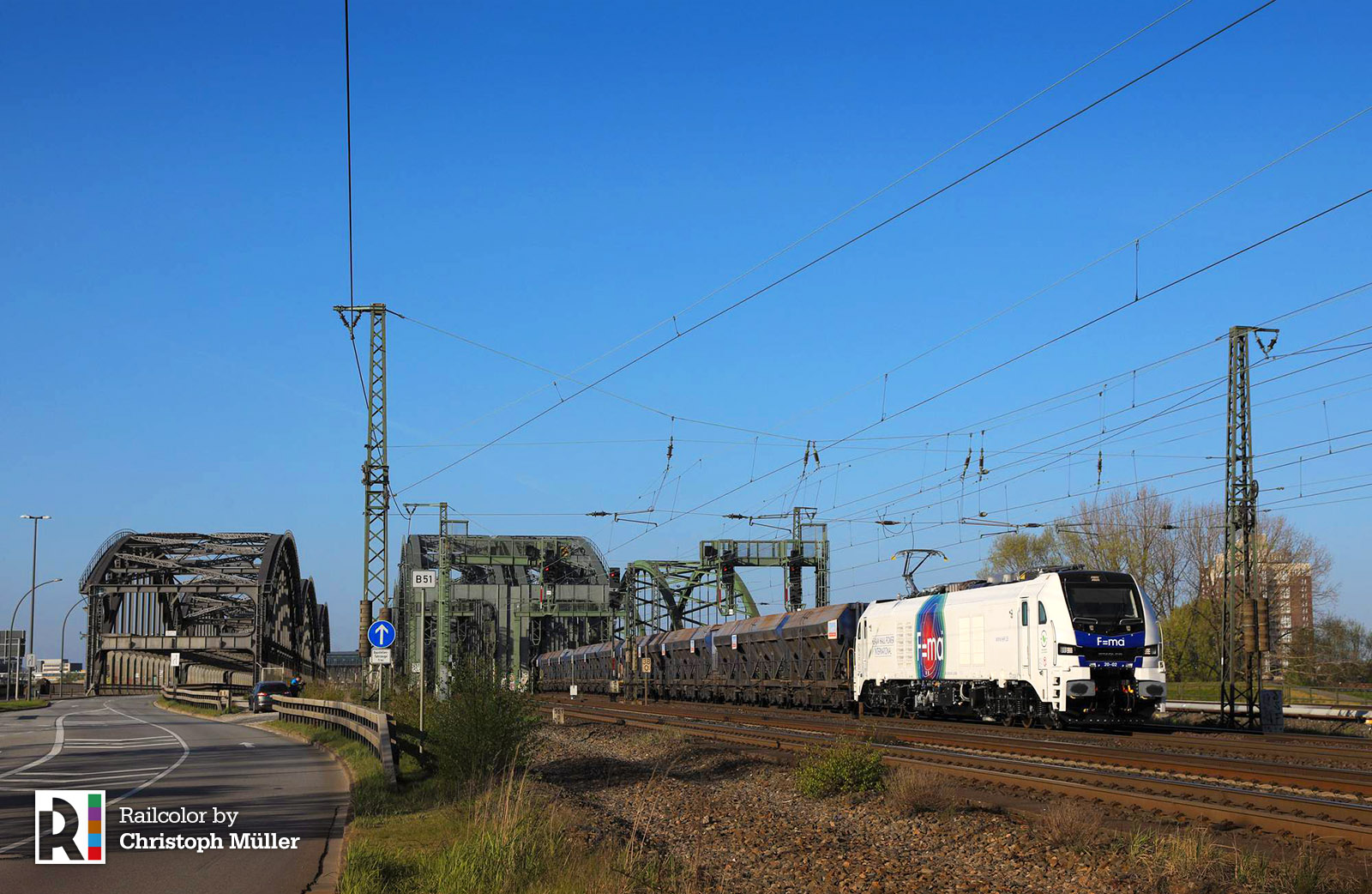 Let's finish with a closer view of the locomotive as seen through the lens of Sebastian Bollmann on 18.04.2020. Surprise: there is a second locomotive behind the EuroDual (HHPI's 266 015). The train is passing Sehnde (DE) on its way to Göttingen: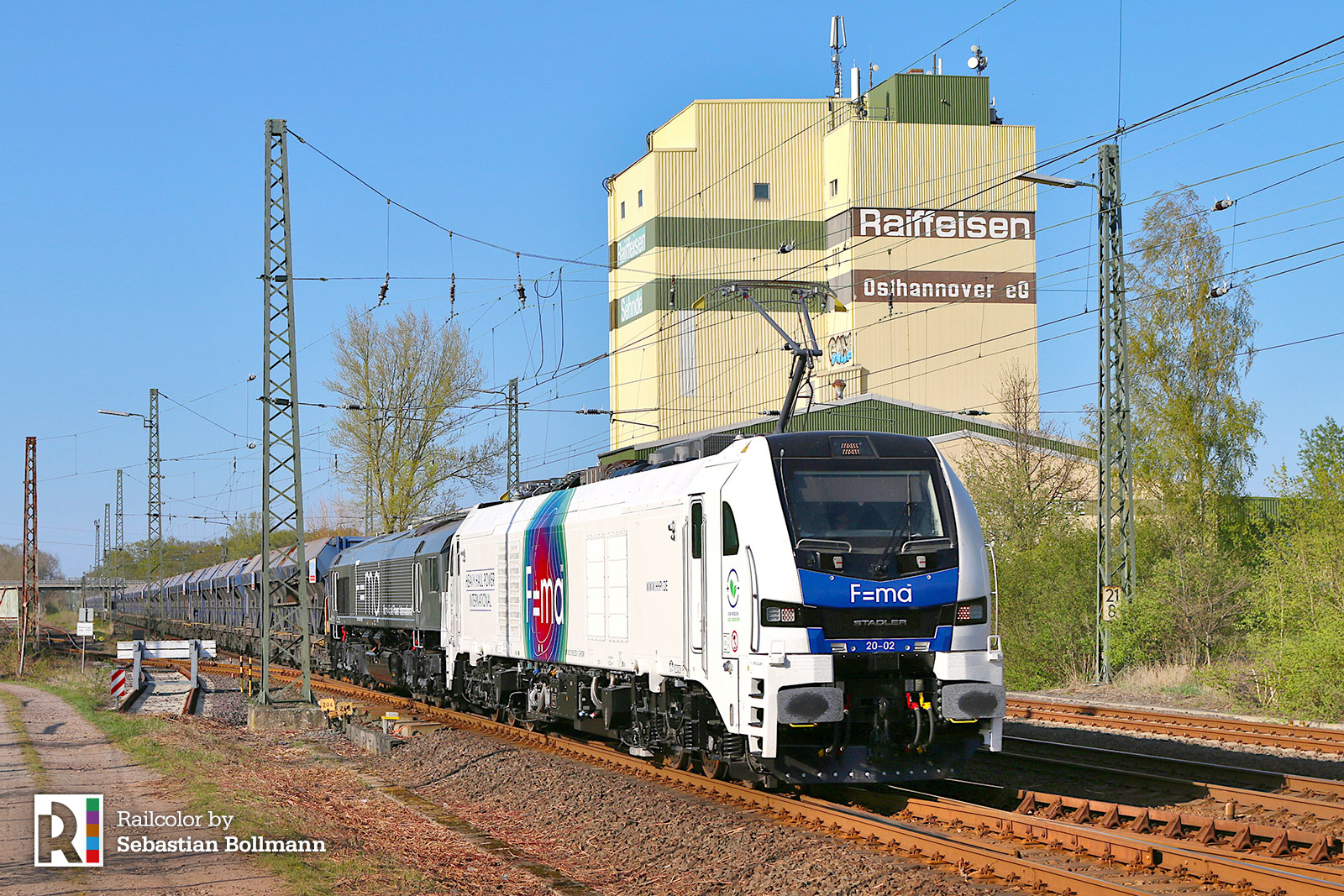 Got pictures yourself?
Pssst, as you might have noticed, this article shows images of EuroDual 159 202 only, so if you have a picture of any of the other three locomotives yourself and want to see it featured here, just head on to our picture submission form.