Bombardier and the French region of Région Centre-Val de Loire have presented their first 'Omneo Premium' EMU. These trains will be easy to distinguish, as they sport a distinctive yellow-grey livery and run under the region's brand name 'Remi'. 
Bombardier will deliver 32 units (series Z 56700) which will be operated by SNCF on the following lines:
Paris – Montargis – Nevers;
Paris – Orléans – Tours;
Paris – Bourges – Montluçon.
All trains will enter service in 2020-2022 and replace classic loco-hauled Corail stock. The train in this picture is a version 'L' or 'Long' of the Omneo platform, which has eight cars and is around 110 meters long, featuring eight doors on each side and having around 475 seats. Special about these Remi trains is that these have a maximum speed of 200 km/h.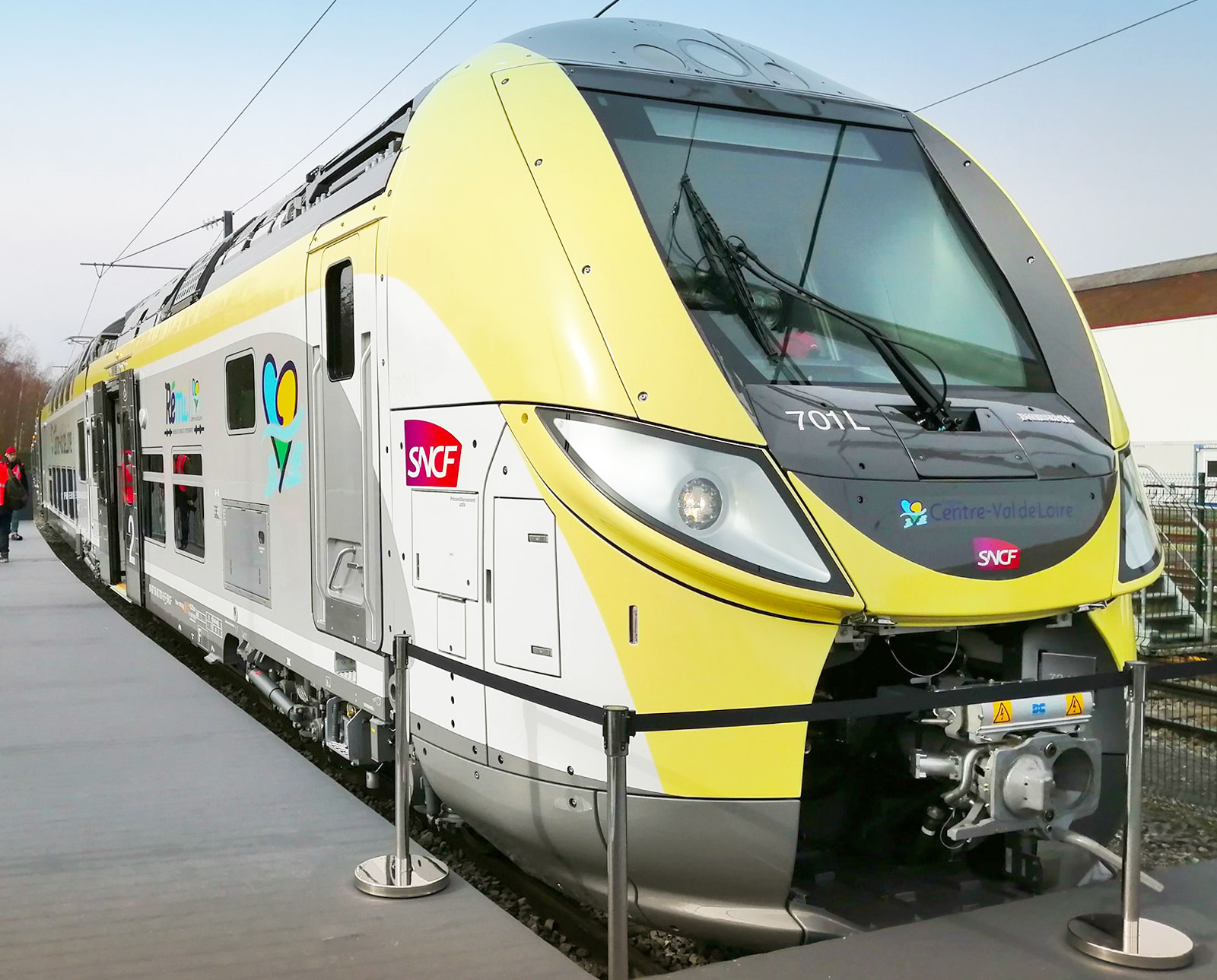 In social media
\