Our Expert subscribers learned about it first: BLS Cargo is hiring six MRCE Vectrons to cover the need for extra locomotives. Now, we bring you a scenic visual of three of them.
We thank Markus Seeger for sharing his beautiful pictures with us. Make sure to visit his Flickr profile for more great railway shots.
Three Black Vectrons by the Lake Thun (Thunersee), and some impressive snowy mountains in the background. It really can't get any better than that. Oh wait, there are also fresh green pastures in the foreground too, and the city of Faulensee can be seen as well: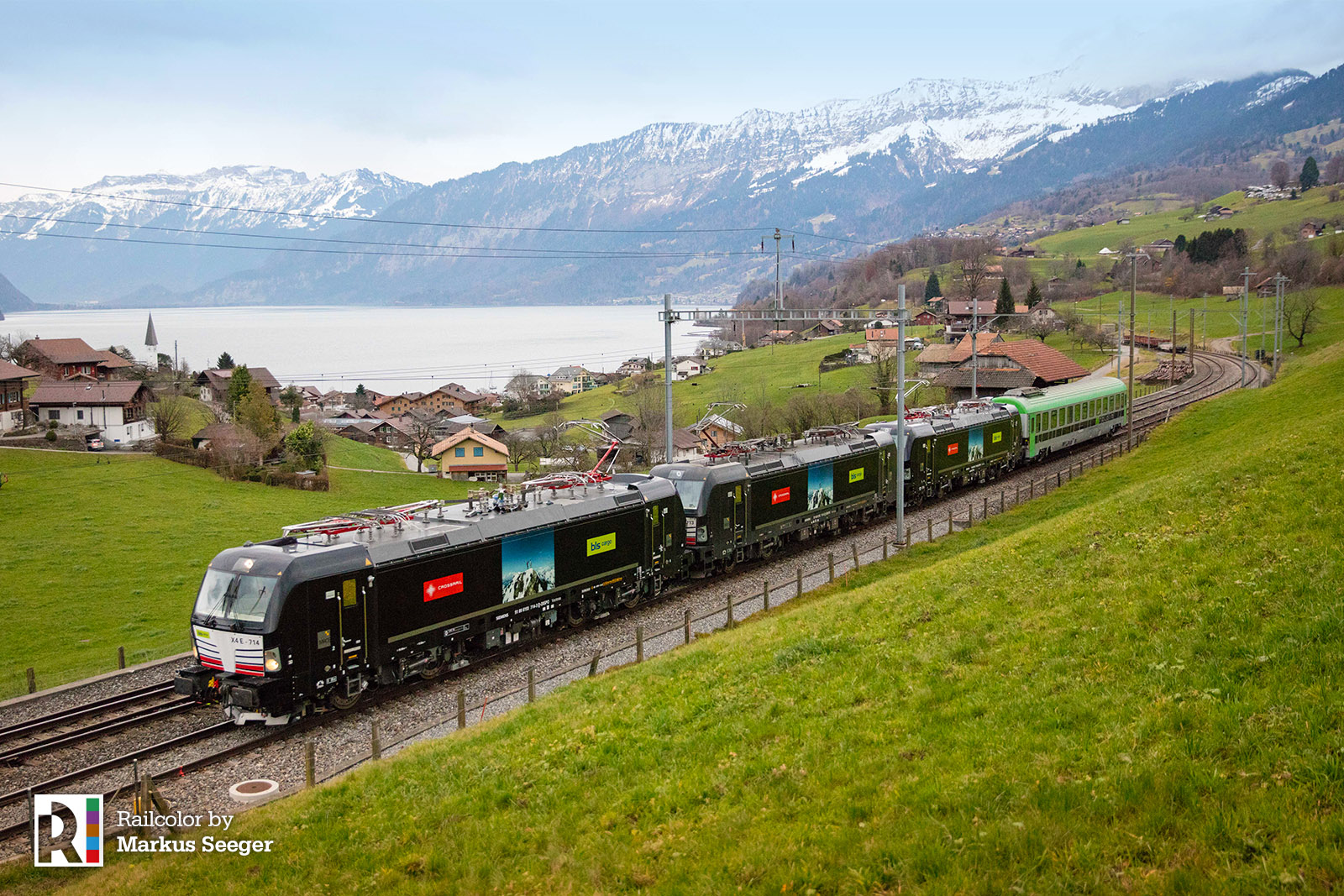 The black machines depicted here are MRCE's X4 E-714, 713 and 716. Meanwhile, also X4 E-712 got a similar design. With a top speed of 160 km/h and a power output of 6.4 MW, all of them were built by Siemens in 2019 and are equipped with the DE/AT/CH/IT/NL country package. The picture below shows a closer look at them. It was taken in Bönigen (CH).