Last summer, we observed the arrival of two diesel locomotives for Austrian operator RTS. These were 247 902 and 903. While the first of them received a striking orange livery to blend in with the other locomotives of the company, the second one was initially released only with a "partial" livery update. Well, not anymore.
Herbert Pschill brings us a visual on the livery update, as seen on 25.01.2020 in Gramatneusiedl (AT):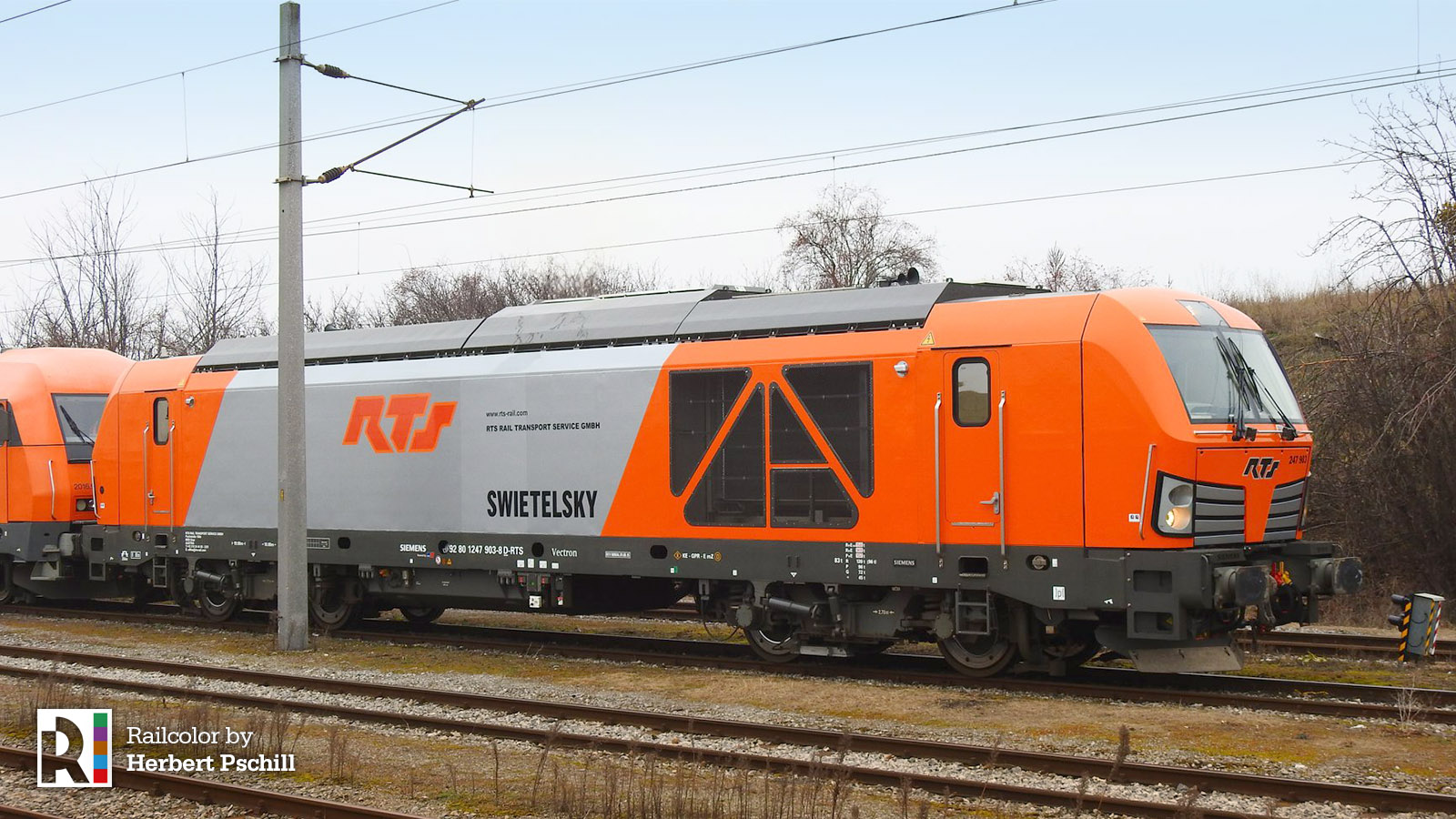 247 902 was first, now 903 joins RTS' fleet of striking orange diesel locomotives with a fully branded livery. Like 247 902, 903 is not really brand new and already had a 4-year history behind when the operator acquired it. Originally built as a testbed locomotive in 2015, it has been working for other operators, DB Cargo Deutschland being one of them.
Stahl Csaba also caught the locomotive, accompanied by an ER20 of RTS, this time in Enns (AT). A nice couple: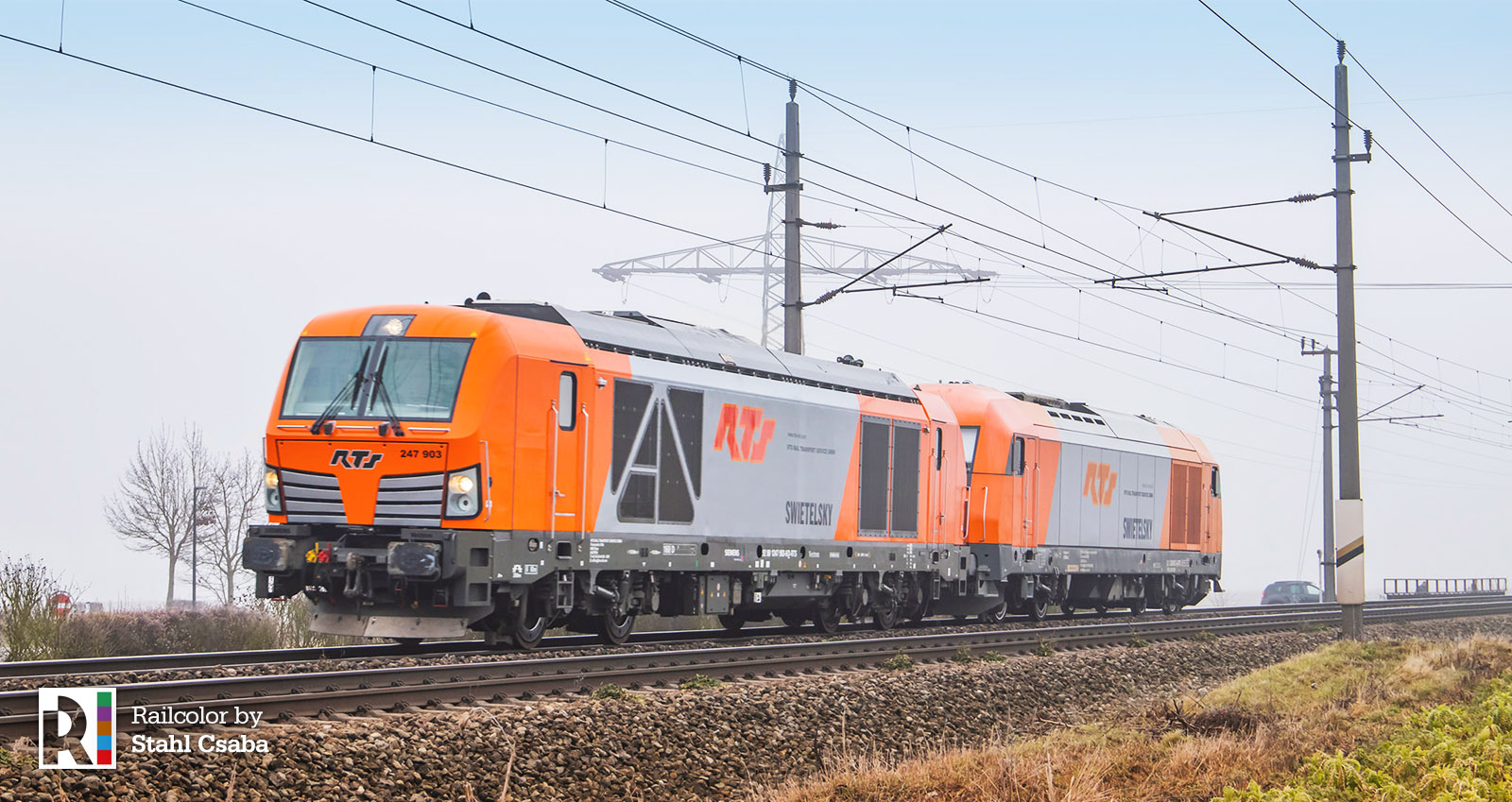 And, just in case you missed it, this is what 247 903 looked like initially (July 2019):