TransPennine Express launched its Nova trains to the public at Liverpool's Lime Street station. A nice opportunity to show you Nova 1, Nova 2 and Nova 3, side by side.
On Friday the 22nd of November, TransPennine Express (TPE), a First group company, launched its full range of Nova trains at Liverpool's Lime Street station to the public. TransPennine Express runs regional and intercity services between major cities in Northern England and Scotland with a significant number of new trains, the designated Nova 1, Nova 2 or Nova 3. The new trains feature more luggage space, power sockets, USB charging points, and free wifi. TV shows and news will be provided via an onboard entertainment system.
Leo Goodwin, Managing Director of TransPennine Express, said: "Our vision was for Nova to represent the brightest future for rail in the north …".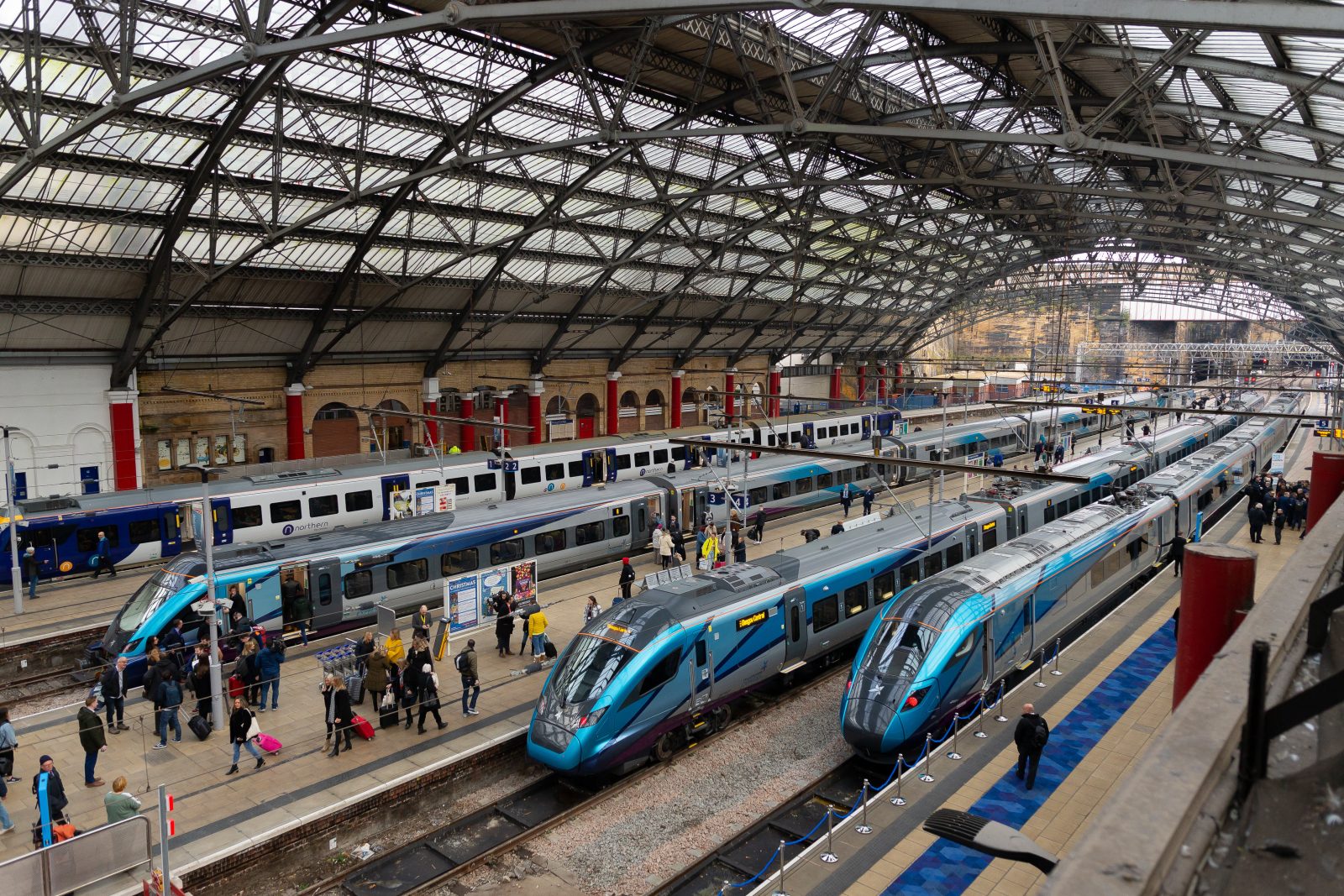 The public was able to have a look at the new TPE rolling stock. At platform 5 the Hitachi built Nova 1, unit 802 206, was on display. Nineteen of this bi-mode (diesel/electric) intercity-trains were ordered for routes between Liverpool, Manchester, Newcastle, and Edinburgh. Hitachi will maintain the Nova 1 trains in Edinburgh and Doncaster. They are financed via Angel trains.
Nova 2 train 397 007, a 5-car-EMU based on CAF's Civity-product, could be inspected at platform 4. Twelve Nova 2 trains were ordered for train services connecting Manchester and Liverpool to Glasgow and Edinburgh via Preston. Eversholt Rail Group financed the Nova 2 trains, CAF will provide maintenance.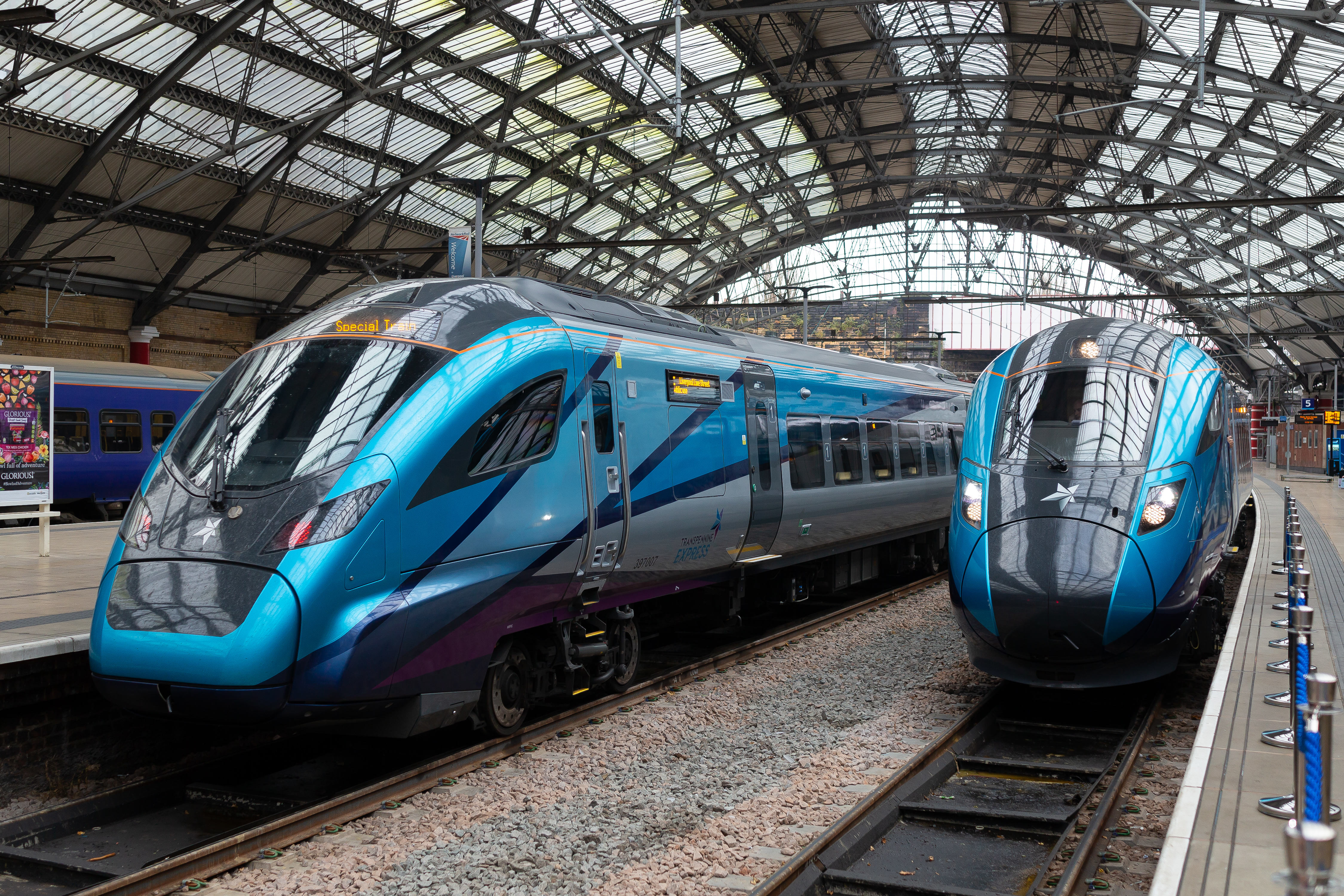 Nova 3; Mk5 coaches by CAF, Stadler Rail locomotives leased from DRS > dossier
At platform 3 the locomotive-hauled Nova 3 train was present; a rake of CAF-built Mk5 coaches and a class 68 diesel locomotive. Nova 3 trains will serve passengers between Liverpool, Manchester Airport Scarborough, and Middlesbrough. The new Nova fleet is financed by Beacon Rail Leasing and CAF will maintain the Mk5a coaches in Manchester.
Social media
Today is the official #LaunchDate of our three Brand new Nova Fleets!

Thanks to everyone involved at TPE for organising a great event and to @NetworkRailLIV for making this happen?

Please head over to our Instagram story for more #TPENova content – https://t.co/pmdCYOfUtX pic.twitter.com/UwHbbDCrUd

— TransPennine Express (@TPExpressTrains) November 22, 2019