In mid-August, we showed you a preview of the 'Saar RB part 1' Coradia Continental for DB Regio. Now, the last unit of the series is seen making a public appearance.
We thank Artemios Klonos for sharing his picture with us via our picture submission form.
On 14.11.2019 a brand new 4-car Coradia continental was spotted at Burgdorf (DE). According to Artemios, the EMU was coming from Lehrte in direction to Celle and was most likely running tests: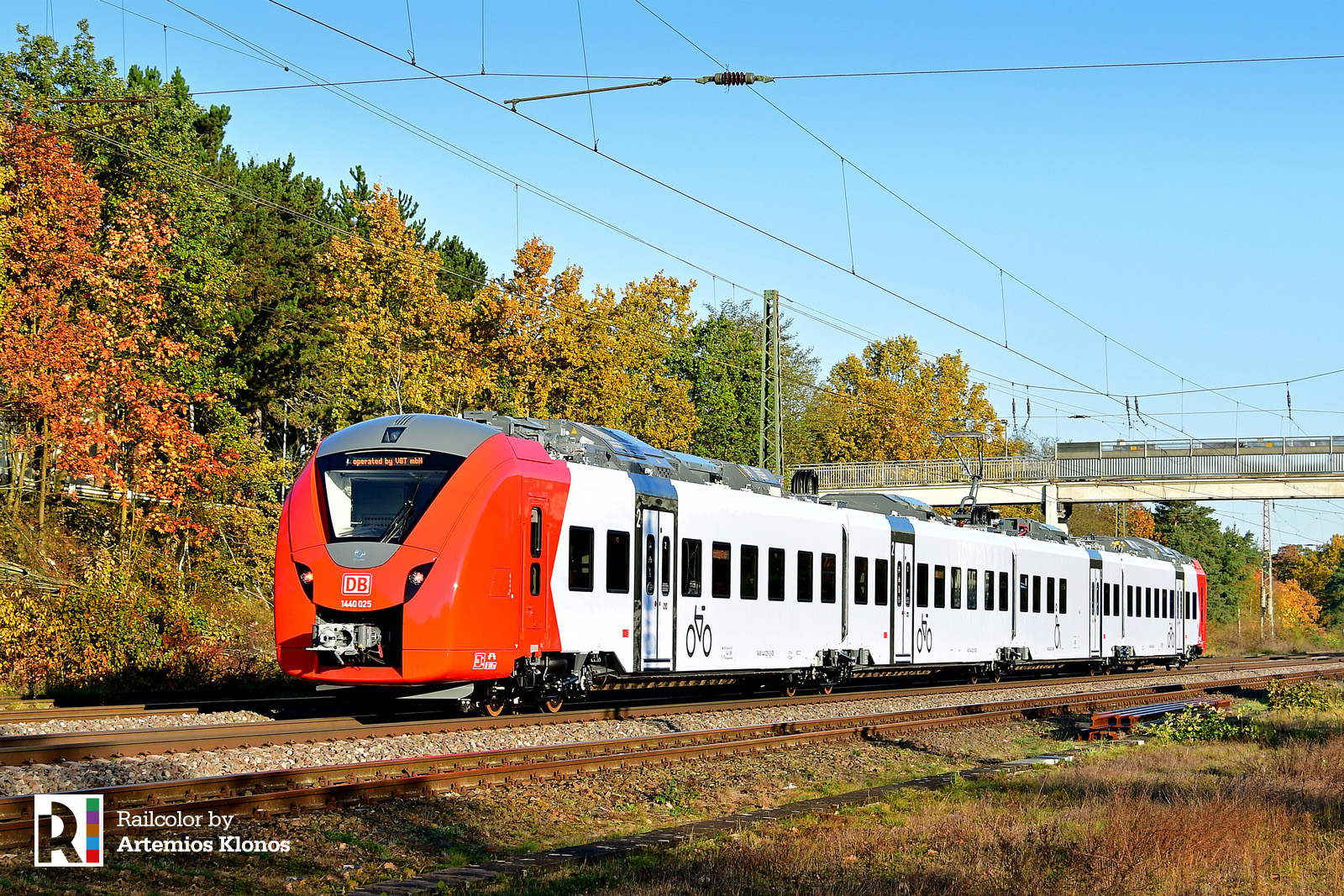 The unit is numbered 94 80 1440 025-3 D-DB, meaning it is the last of a total of 25 such trains that DB Regio will be using in the Saar RB (part 1) network, starting from December 2019.
Curious fact(s): The text on the route display at the front window says: "operated by VGT mbH". Interestingly, the specific triangle pattern which follows the red ends of the trains was not applied (yet).
To learn more details about the Coradia Continental for Saar RB part 1's deployment and livery design, visit our Expert article below:
[DE / Expert] Saar RB part 1: This is the Coradia Continental for DB Regio