Earlier, Railcolor News reported about the Baden-Württemberg Ministry of Transport's decision to award DB Regio with both parts of the Netz 7b contract. Today, both Alstom and Siemens release further details about the trainsets that are to be delivered.
Alstom will be delivering a total of 19 Coradia Continental EMUs to the state of Baden-Württemberg. The contract, signed with DB Regio, is valued at approximately EUR 120 million. Deployment on the Baden-Württemberg 7b network will begin in December of 2022. The trains will be serving the routes from Karlsruhe to Heilbronn and Achern, as well as via Freudenstadt to Herrenberg.
The EMUs will be built at Alstom's site in Salzgitter.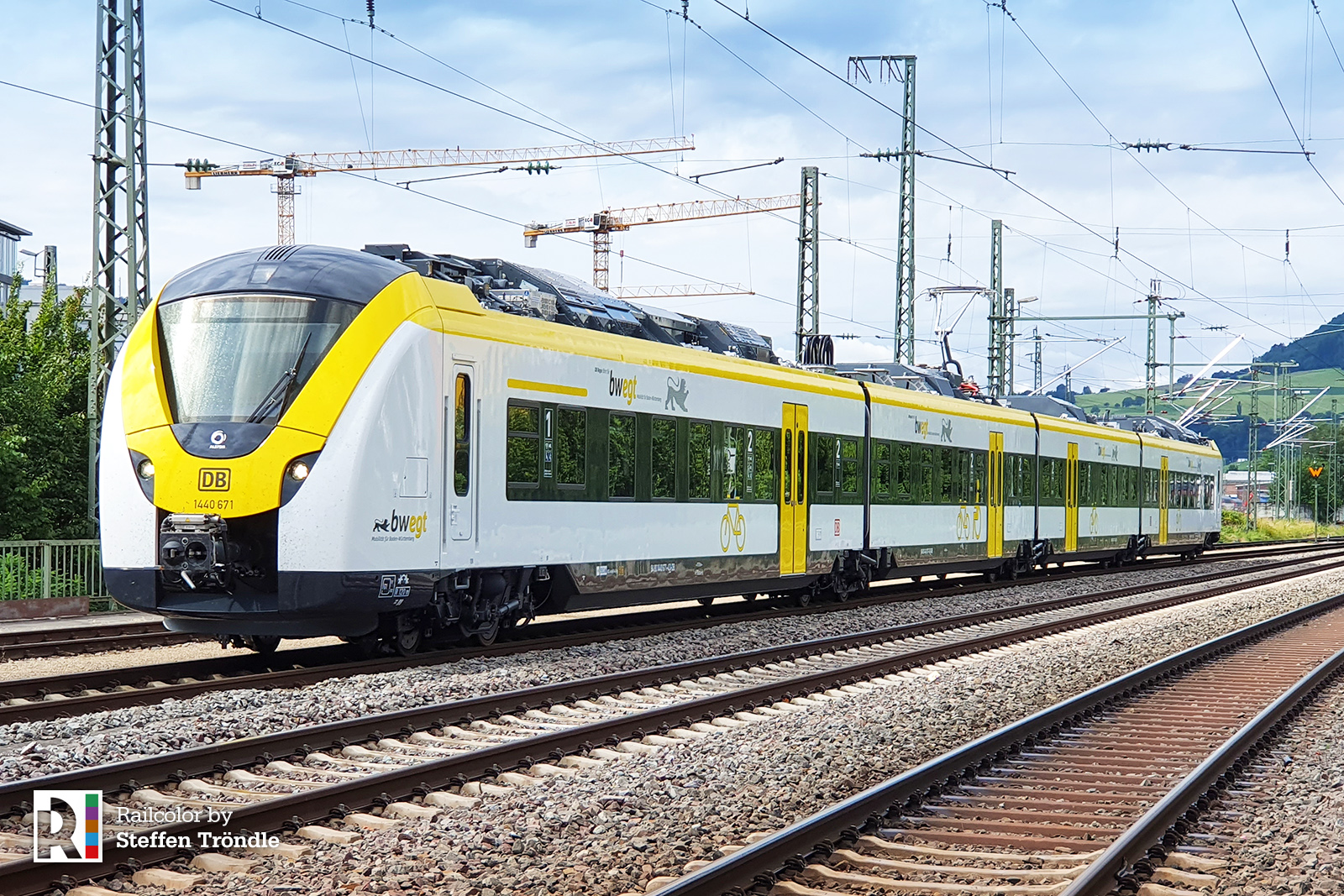 "Passengers in the Karlsruhe region can look forward to modern, proven and reliable trains. Our trains not only satisfy passengers, but are also known for outstanding reliability and availability, thus offering absolute planning security for operators," – Jörg Nikutta, Managing Director of Alstom in Germany and Austria.
Specifications
Alstom is sharing two different impressions, of a 3-car and a 5-car unit in BaWü design, and indeed 6 and 13 units per type will be delivered respectively.
3-car version: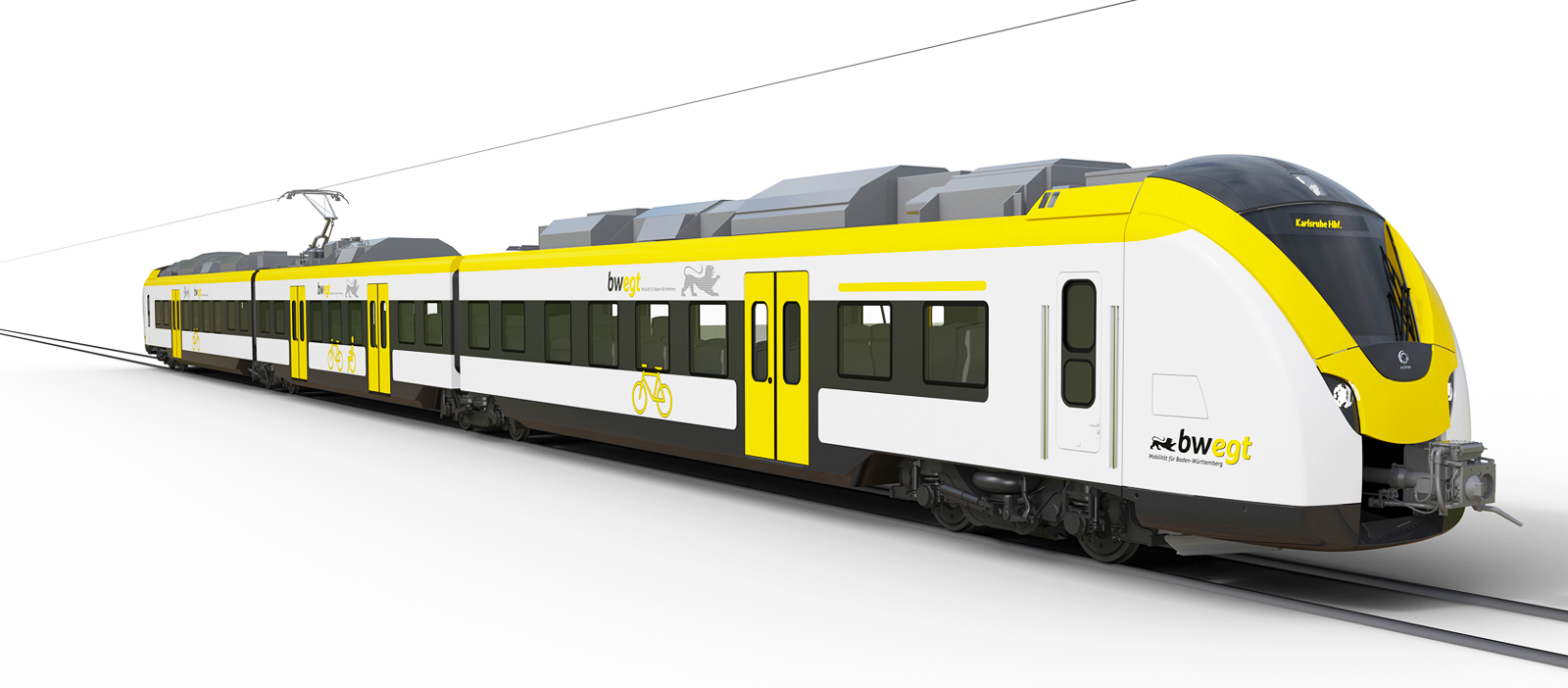 5-car version: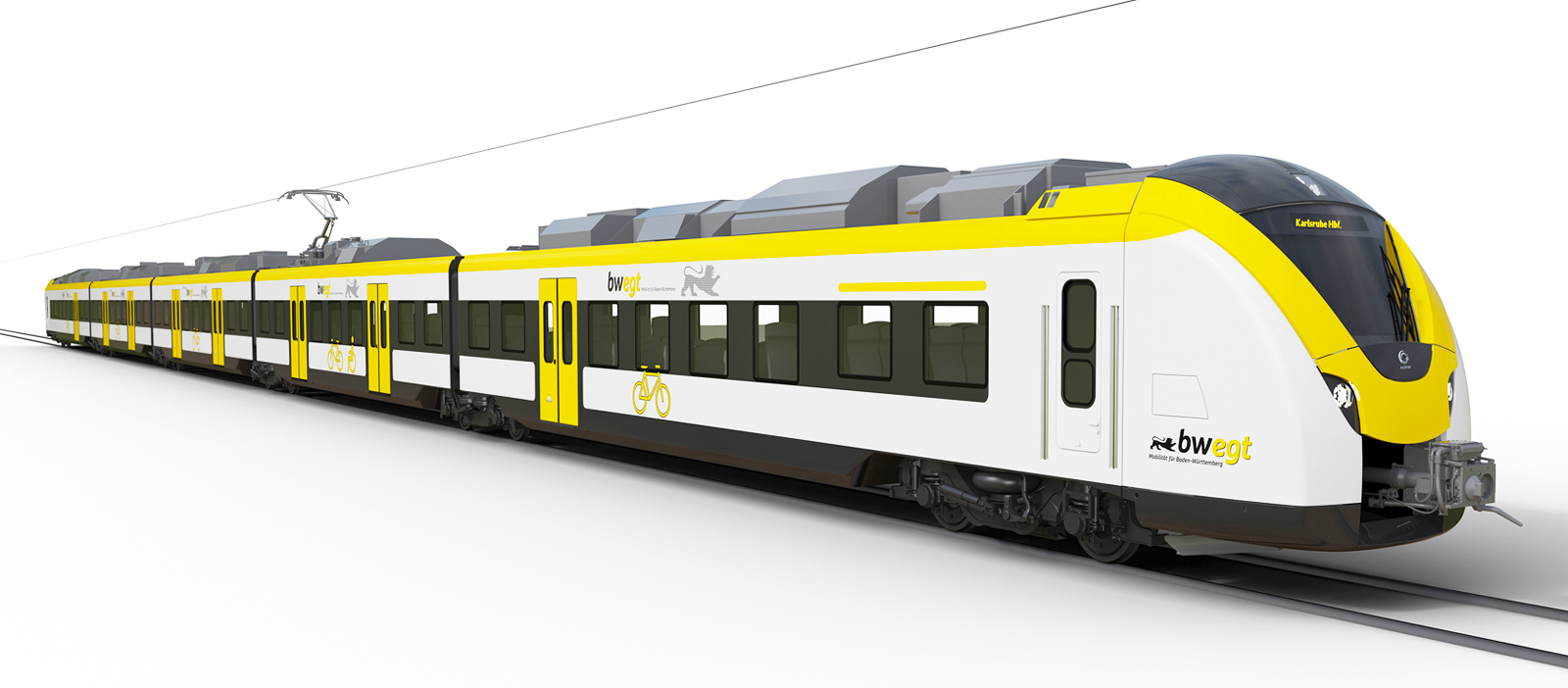 Curious fact #1: Alstom states that the EMUs have been specially designed to cope with the steep gradients that punctuate the tracks running through the Black Forest mountain range.
Curious fact #2: The new trains are procured by DB Regio AG on behalf of the Ministry of Transport Baden-Württemberg. Once their delivery is complete, the vehicles will become the property of the Landesanstalt Schienenfahrzeuge Baden-Württemberg (SFBW), which will be leasing them to DB Regio for 13 years, which is the duration of the transport contract.