s

The «Capricorn» EMU represents a tailor-made solution by Stadler to fit the needs of the Rhaetian Railway (RhB). In 2016 the operator ordered a total of 36 such trainsets. Here is a visual of one of them, as seen on a test drive.
We thank Gunther Lange for sharing his pictures with us.
Earlier this year, Railcolor News published a detailed overview of the ABe 4/16's interior. Now, that same unit (3112) is currently used for trials in Switzerland. The picture below was taken on 19.10.2019 at Landquart station: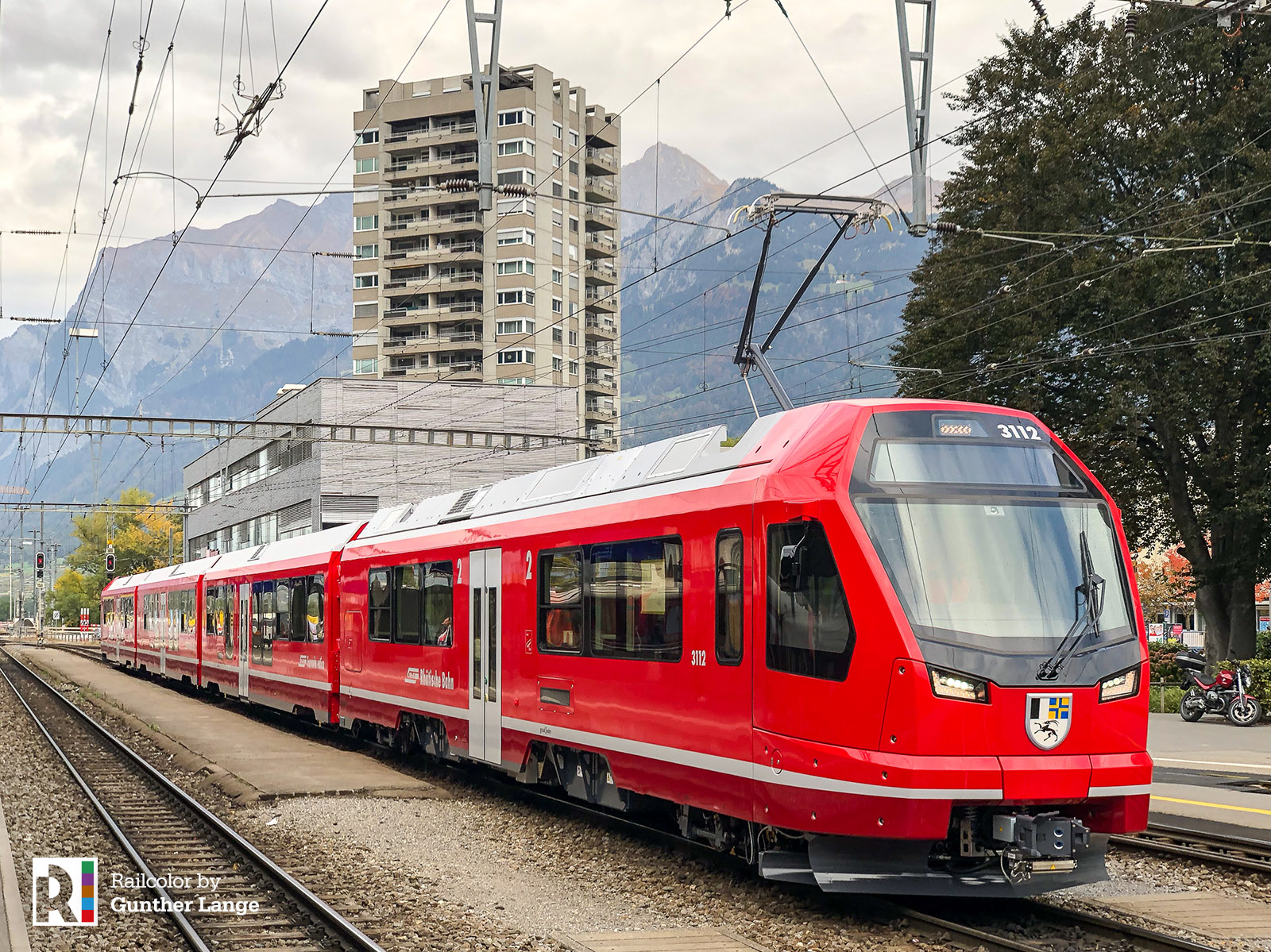 Railcolor News Dossiers: Bringing you all the stories in a single place
At Railcolor News we not only strive to keep you up-to-date with the latest developments on the European railway vehicle market, but we also want to make it easy for you to find all the relevant information organized. This is why we invite you to check our 'Dossier pages' – the place where you will find all our news stories regarding a specific series of locomotive or train, conveniently ordered by date. Go on and check out the one about the «Capricorn» by clicking here.