Last week, Switzerland's Rhaetian Railway (RhB) confirmed its intentions to acquire the remaining 20 Capricorn units as per its contract with Stadler Rail. Driver introduction trips are being currently carried out. And there has been a first commercial service already recorded. It is time for a visual update.
We thank Gunther Lange for sharing his beautiful pictures with us.
For more than a week now, driver introduction trips have been taking place on the line between Davos Platz, Wiesen, and Filisur. The image below shows  'Capricorn' 3113, coming back to Davos Platz while running along the Landwasser river: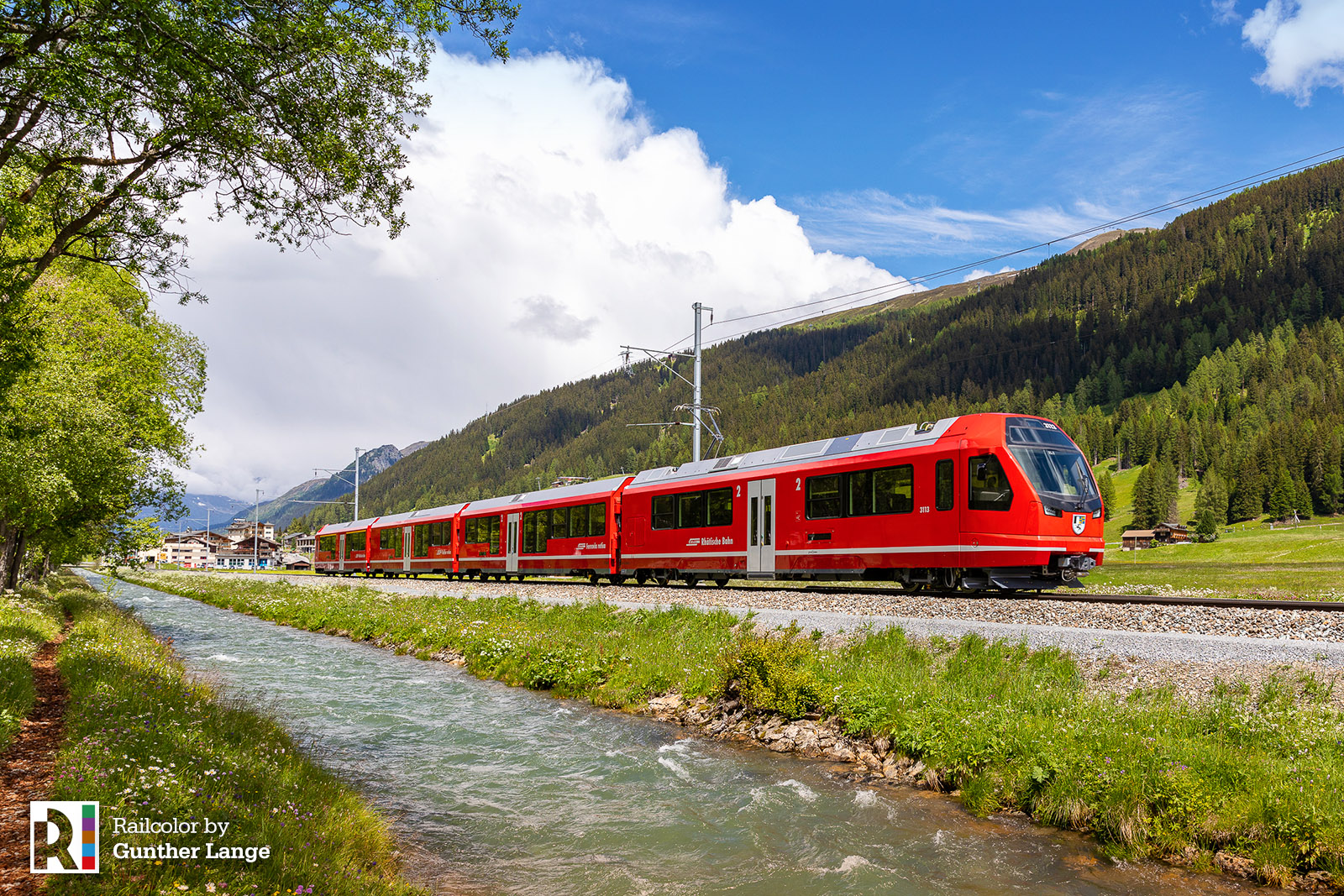 The image below shows the same trainset stabled at the Davos Platz sidings: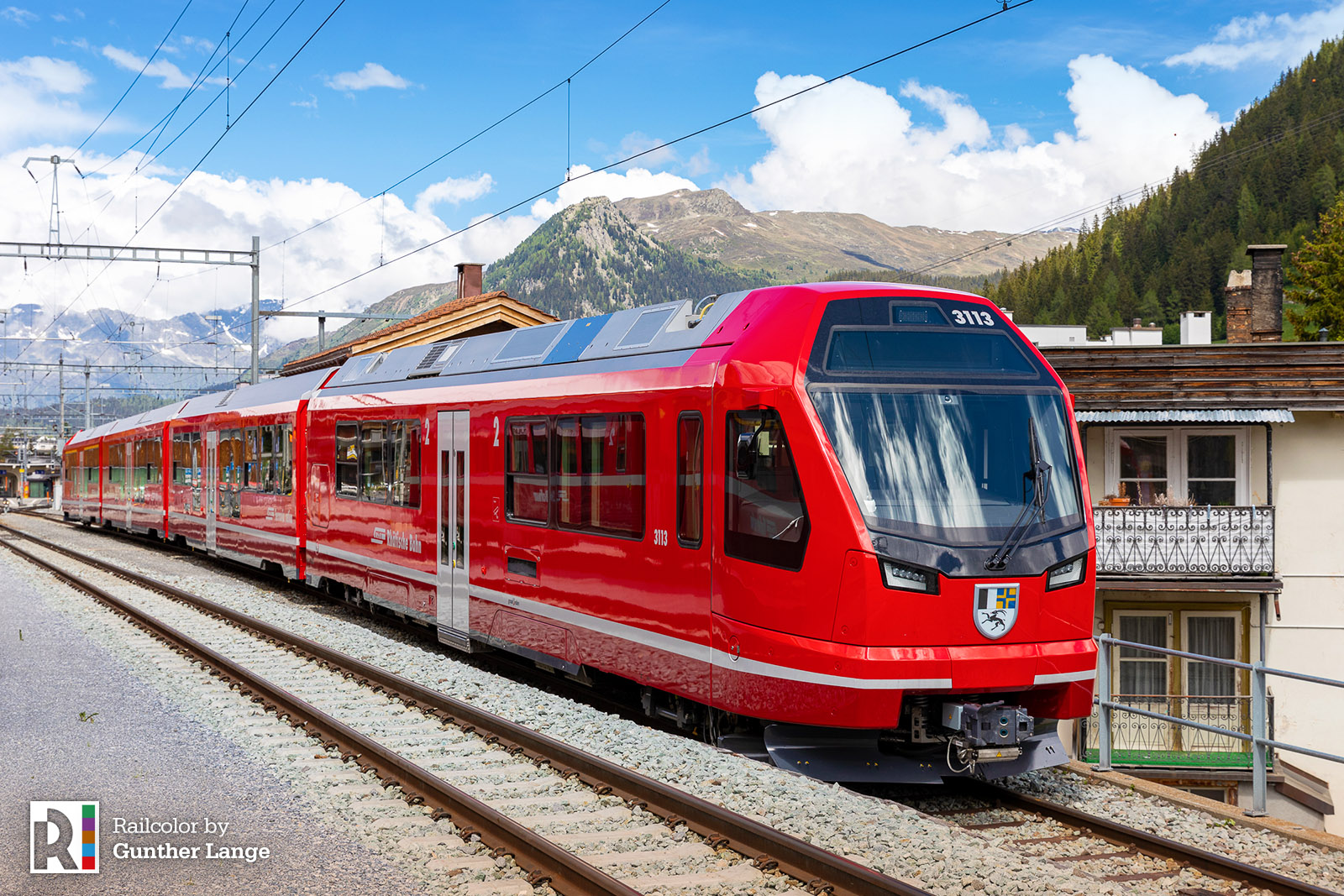 Gunther also shares with us that the first commercial trip with the new trains took place on the previous day – 17.06.2020. It was made between Landquart and Filisur.
The Capricorn fleet is growing
RhB will eventually have a fleet of a total of 56 Capricorn units at its disposal. To learn more about the contract option, visit our article below:
[CH] Option confirmed: Twenty more Capricorns for Rhätische Bahn