We already saw the mock-up in April. Now, it is time for the real train to make its appearance. ETR 521 024 is the first Caravaggio EMU, sporting the new Trenord livery from Giugiaro Architettura design studio.
We thank Ferrovie.info and Salvatore Romano d'Orsi for contributing to this article.
On 15.10.2019 the first Caravaggio EMU for Trenord/FNM made its public appearance at the station of Pistoia in Italy. The eye-catching green livery of the train differs quite a lot from the Rock of Trenitalia and presents the familiar body design in a new, dynamic way: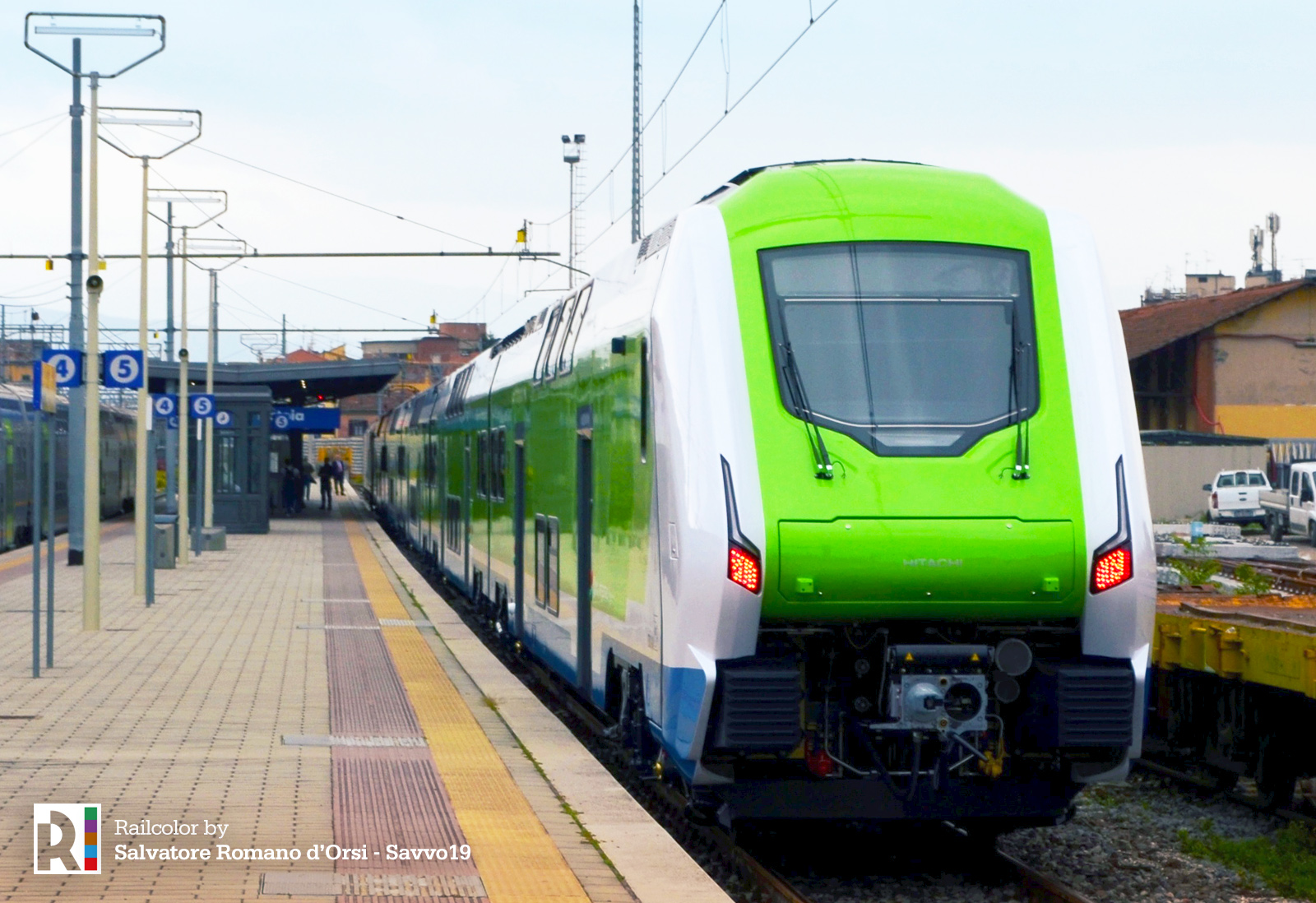 Curious fact: The interior of this green/white train is similar to the Trenitalia unit which we personally reviewed during InnoTrans 2018. Other pictures show blue seats, with the same yellow handles and lining at the luggage racks. Even the icons are the same as the ones used in the Trenitalia units.
This is the result of Hitachi Rail re-assigning five units from the Trenitalia production line to Trenord, so the passengers in the Lombardia region can enjoy new trains faster than planned.
Videos:
Let us have a look at the videos. As seen from the first one, the transportation of the EMU was carried out by a tandem of E 464s – E 464 146 and E 464 147, to be exact:
The second video brings us a 'full length' view of the 5-car train: