Back in 2016, Hitachi Rail in Italy released the very first design impressions of what will be the next generation high capacity trains for regional transport in Italy. During InnoTrans 2018 we got the chance to inspect the end result.

Product: The five-car version of the Hitachi Rail Caravaggio EMU for FSItaliane, that has named this type of trains 'Rock'.
Super new? Yes, the EMU's are part of an ambitious plan of the FSItaliane Group to 'relaunch' regional rail transport in Italy, connected to investments worth around EUR 6 billion. Around 600 new trains will be built (The Rock + Alstom's Coradia Stream 'Pop') so that in the next 5 years, 80% of the fleet of regional trains will be new.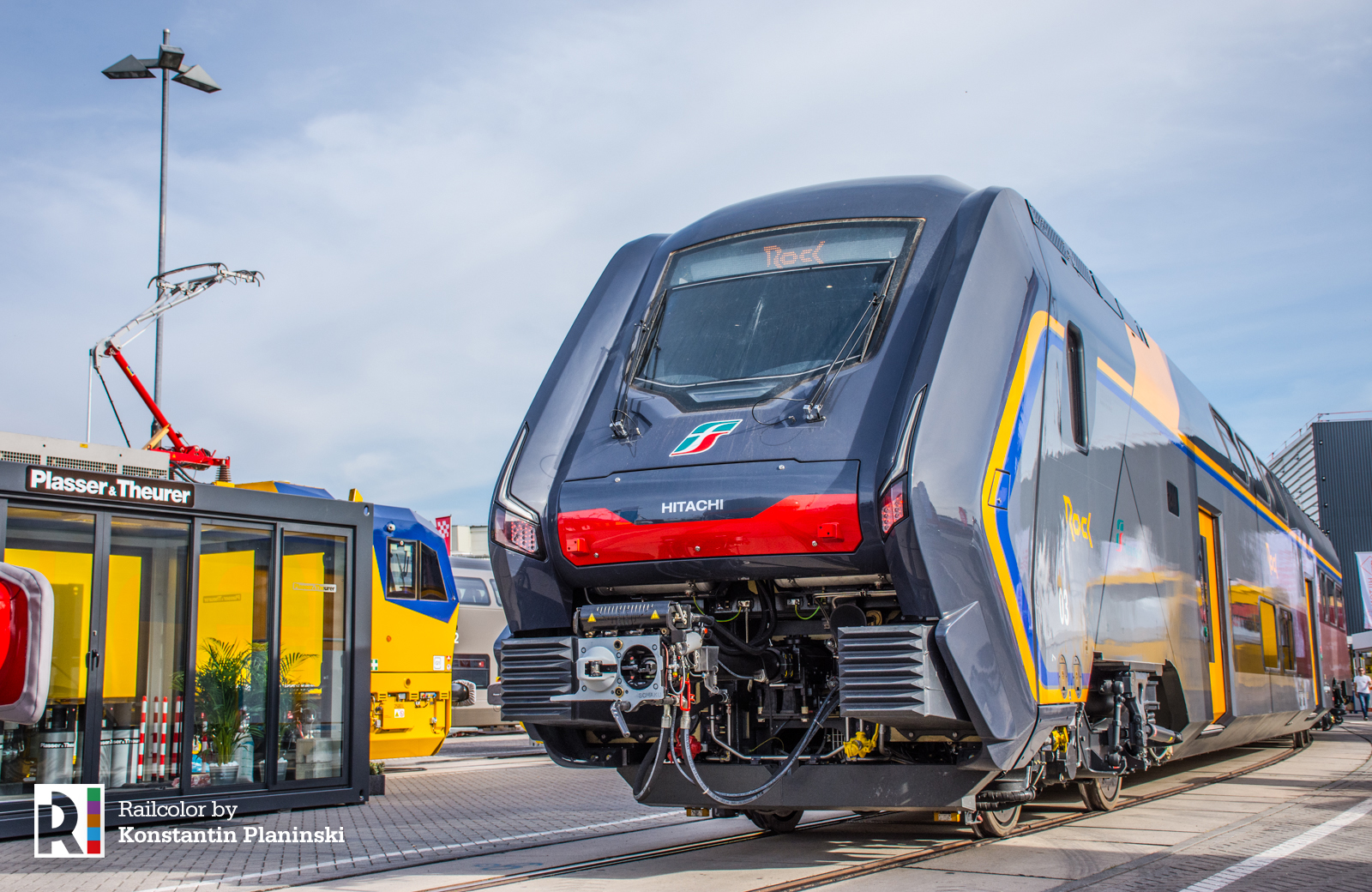 Sorry, to read this article, you need an Expert subscription – for a small fee per month, you will be able to read all our publications + you support the development of this website. Order your subscription here and let's make Railcolor better together!
Right now, we have a special offer for you: