A new Disney movie is here – and Trenitalia restyled an entire double-deck train to promote it. Why? The train is operating in the Liguria region, where the animation movie is set.
Liguria, the north-western region of Italy, is known for its long, idyllic, and rocky coastal area (and Cinque Terre). It is the backdrop to "Luca", Disney's newest animated movie which premiered on 18.06.2021 on Disney +.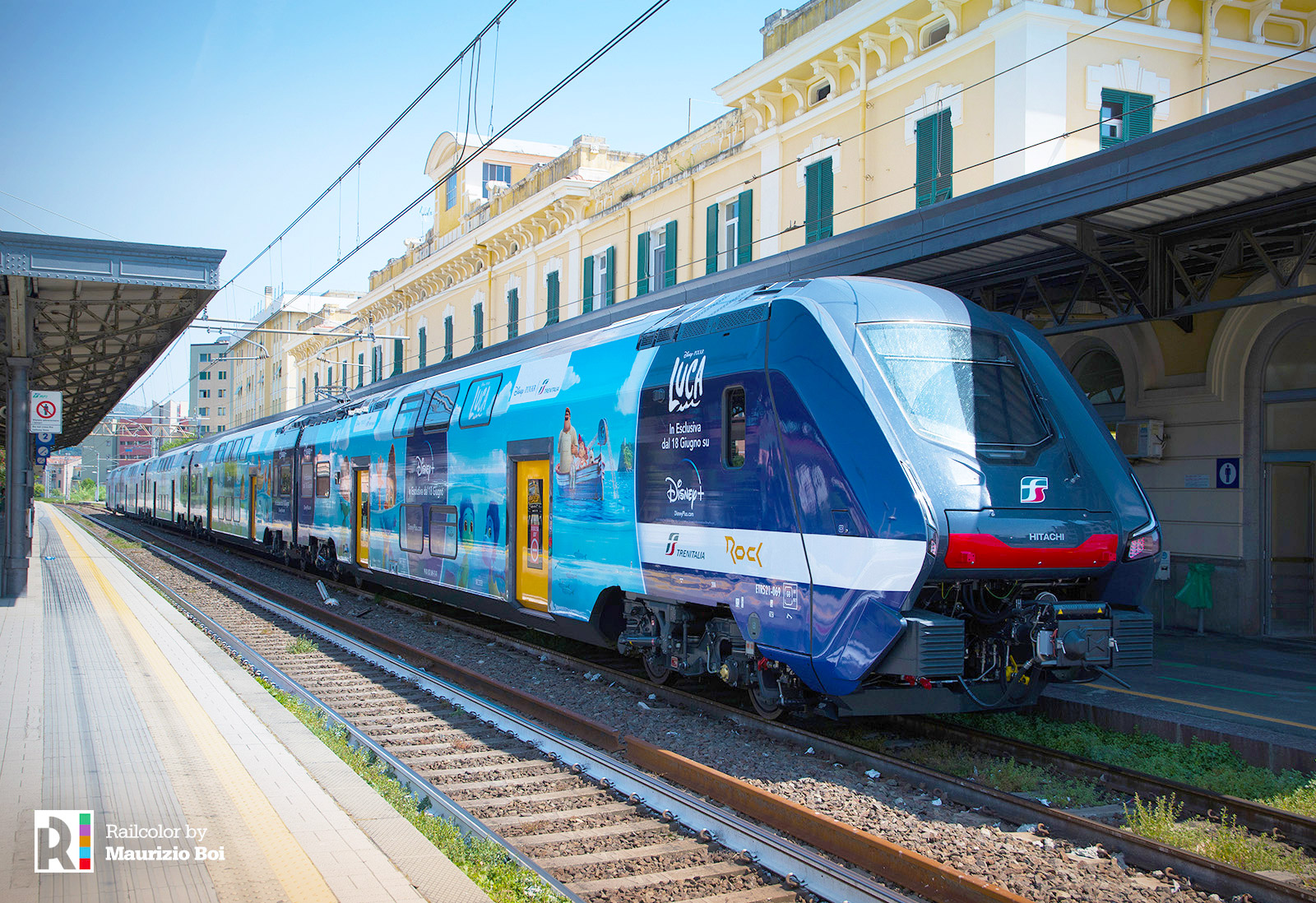 Trenitalia has decided to wrap one of its Hitachi Rail Caravaggio units for this movie. More specifically, unit ETR 521 069 received a complete make-over depicting the main protagonists of the movie.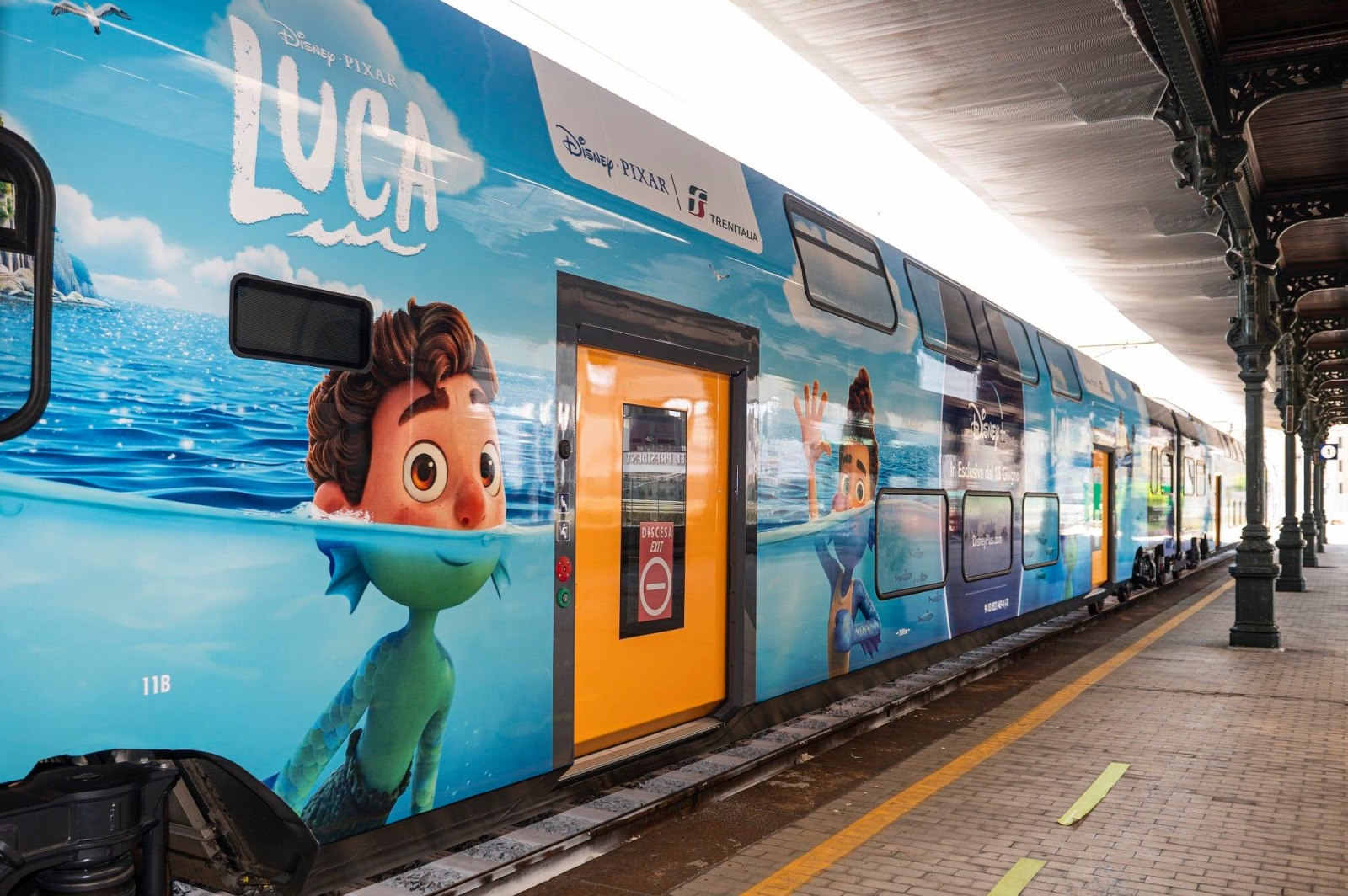 See how Luca stickers were applied in a video by FS: