An exciting sight in France: A Trenitalia ETR 400 'Frecciarossa' arriving for tests. In fact, it's not the only one which was sent there from Italy. 
We thank Pierre Colson for sharing his picture and providing us with details about the upcoming tests. Check out his Flickr profile for more beautiful images from France.
There are two, and they have a common goal: to get authorization in France for commercial service. In this country the highspeed trains will be operated by Thello, the French subsidiary of Trenitalia, connecting Paris with Milan. They will be competing with SNCF's InOui trains (ex-TGV), as Thello's services will also halt in Lyon.
ETR 400 #25
It was the first one to arrive in France (on 29.06.2019, to be exact) and it is currently at the CEF 2 test center, near Trouville en Barrois. Soon it will be sent to Plouaret, in Bretagne, where it will be submitted to track circuit tests. This location has been picked specifically, because of the high salinity of the air in the region. In fact, all trains for certification in France are required to pass tests there. The train will be transferred to Plouaret via Paris. Afterward, this unit will be subjected to high speed tests on the LGV Nord line.
ETR 400 #48
A second Frecciarossa trainset arrived on 05.09.2019. The photo below depicts it in Valenciennes upon arrival. This unit is currently awaiting transfer to the CEF 1 test center in Petite-Forêt, where its performance under 1.5kV DC is going to be evaluated.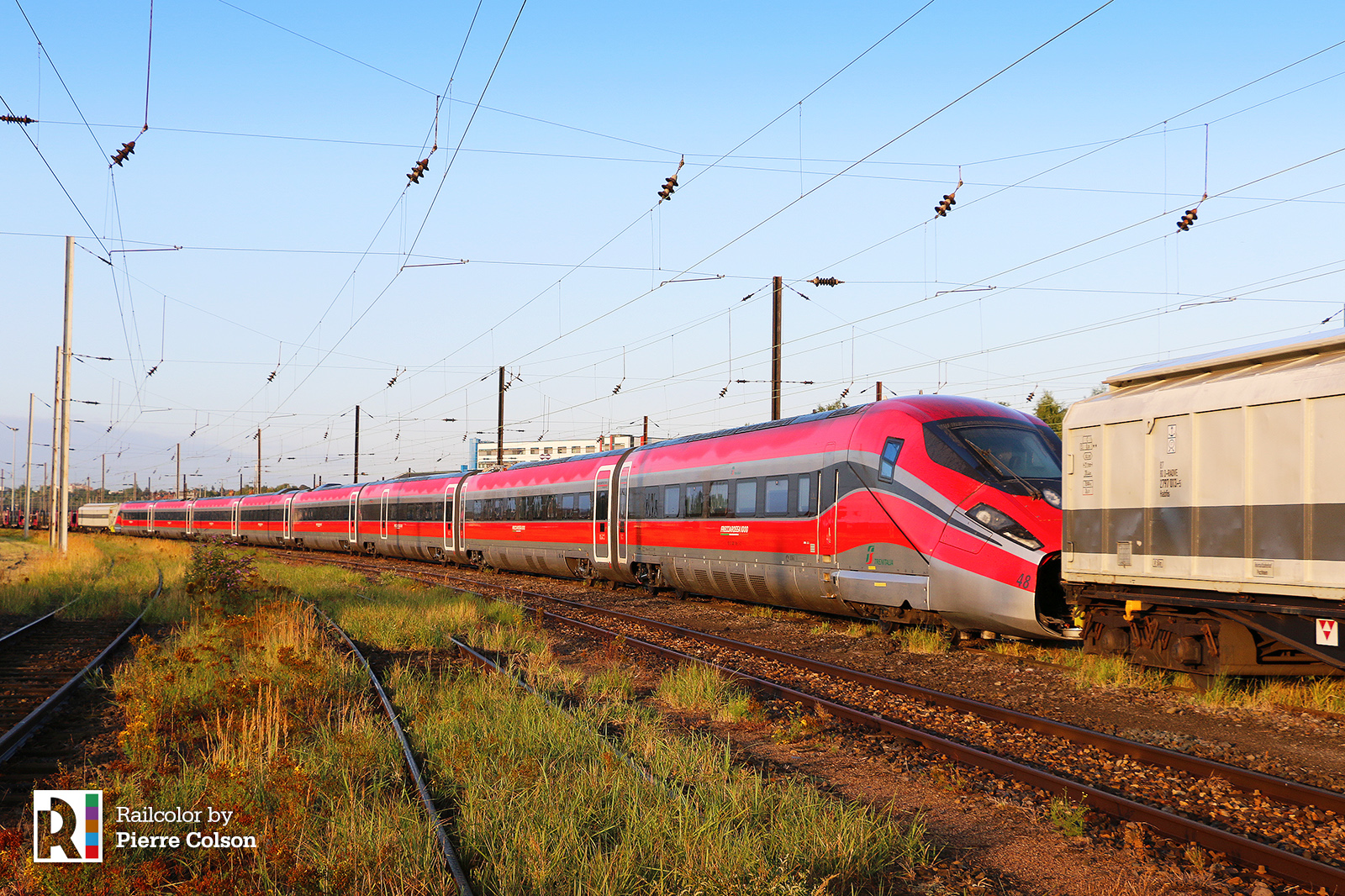 About Thello's high-speed plans
Thello is currently operating two cross-border trains between France and Italy. One is a night train from Paris to Venice; the other one a passenger train between Marseilles, Nice, and Milan. But the next step is introducing international high-speed services, in direct competition with SNCF, using with ETR 1000s. An additional 18 units were ordered earlier this year.
In June Thello officially announced its plans to start a high-speed connection between Paris and Milan via Lyon and Turin in 2020. That year the French high-speed market will open up for competition. The Italian-owned operator will begin with two round trips per day.