Back in 2016, we reported on the second Effishunter for steel manufacturer Třinecké železárny. Since then, the 'red fleet' has been growing steadily: Here is the latest locomotive, recently delivered to this customer: 723.716.
The cooperation between Czech rolling stock manufacturer CZ Loko and Třinecké železárny goes back to 1998. The aging class 740 was requested to be remanufactured and a new type was born: class 724. After the first two locomotives (724.701 and 724.702), another seven where overhauled; The designated 724.801–807 were delivered between 2004 and 2009.
One more overhaul project was squeezed in between these deliveries, resulting in two locomotives of the type 729.7. Still, sixteen older locomotives are operated at the steel mill.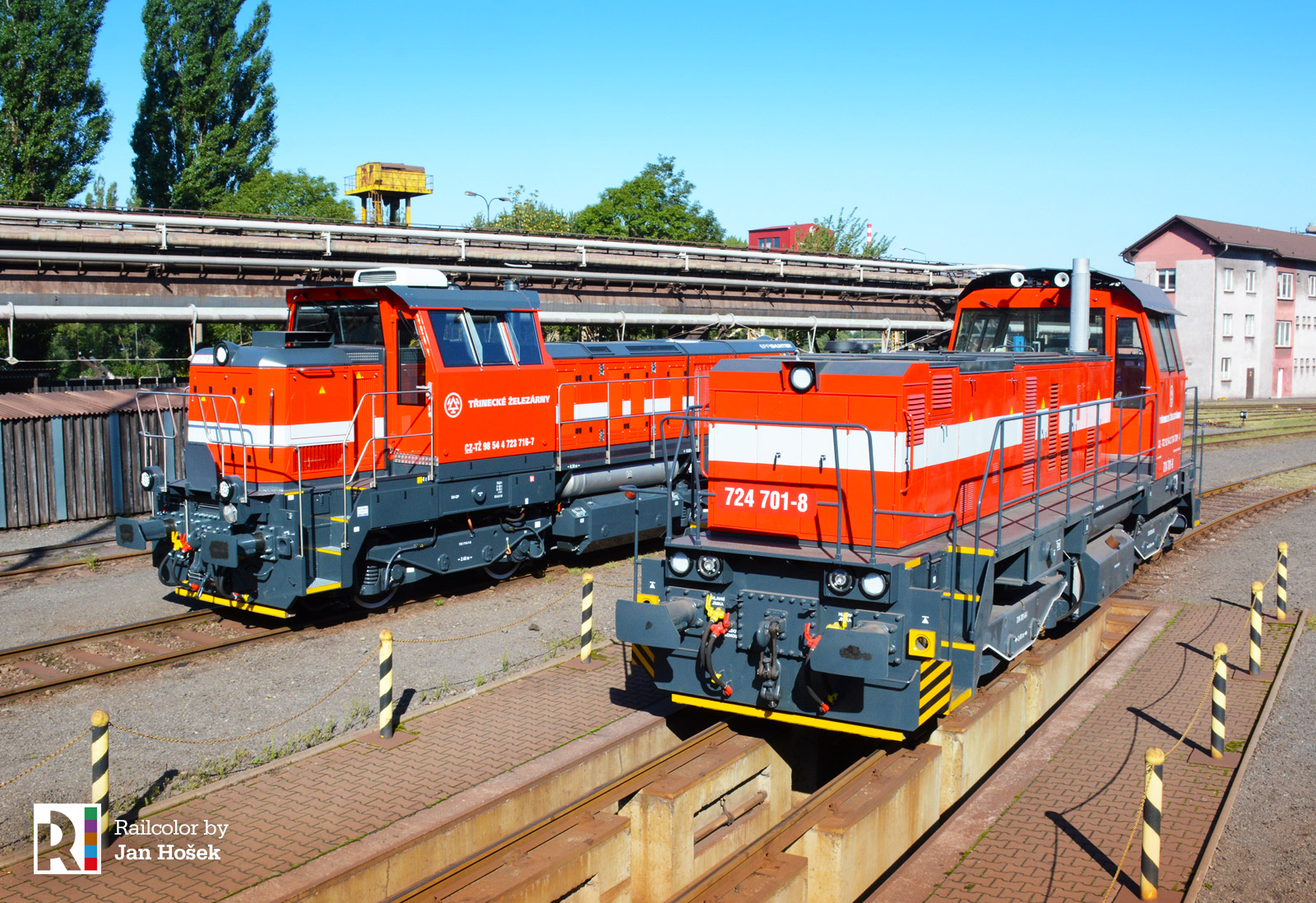 Třinecké železárny and the EffiShunter
In December 2015, CZ Loko introduced the new Effishunter 500/700 models, and you can guess who was the first customer: yes, Třinecké železárny (TŽ). We published this article because TŽ just took delivery of its fifth EffiShunter diesel, but there is something different this time. The new 723.716 is earmarked being an EffiShunter 600, which can of course only be marketing, but we asked and it actually does have a more powerful prime mover compared to the previous four machines.
The CAT C18 Stage IIIB engine has a power rating of 563 kW, just like the two locomotives operated at Škoda Auto's in Mladá Boleslav 723.706 and 723.707, slightly more powerful than the 522 kW of the older four. The list:
Třinecké železárny 723.701-9 – 522 kW
Třinecké železárny 723.703-5 – 522 kW
Třinecké železárny 723.705-0 – 522 kW
Třinecké železárny 723.708-4 – 522 kW
Třinecké železárny 723.716-2 – 563 kW