On 10.09.2019 Lineas, freight operator from Belgium officially revealed its #Modalshift Locomotive. Railpool 186 252 DE-BE-FR got a special wrap, depicting Lineas' most important goal: gets freight out of traffic, onto rails. Earlier this year, Lineas held a competition open to all its employees to come with an original idea and design for this locomotive. Kris De Smedt was announced as the winner with his idea of showing trucks and trains crossing paths. The TRAXX locomotive now proudly sports his name.
We thank Henk Zwoferink for his beautiful pictures: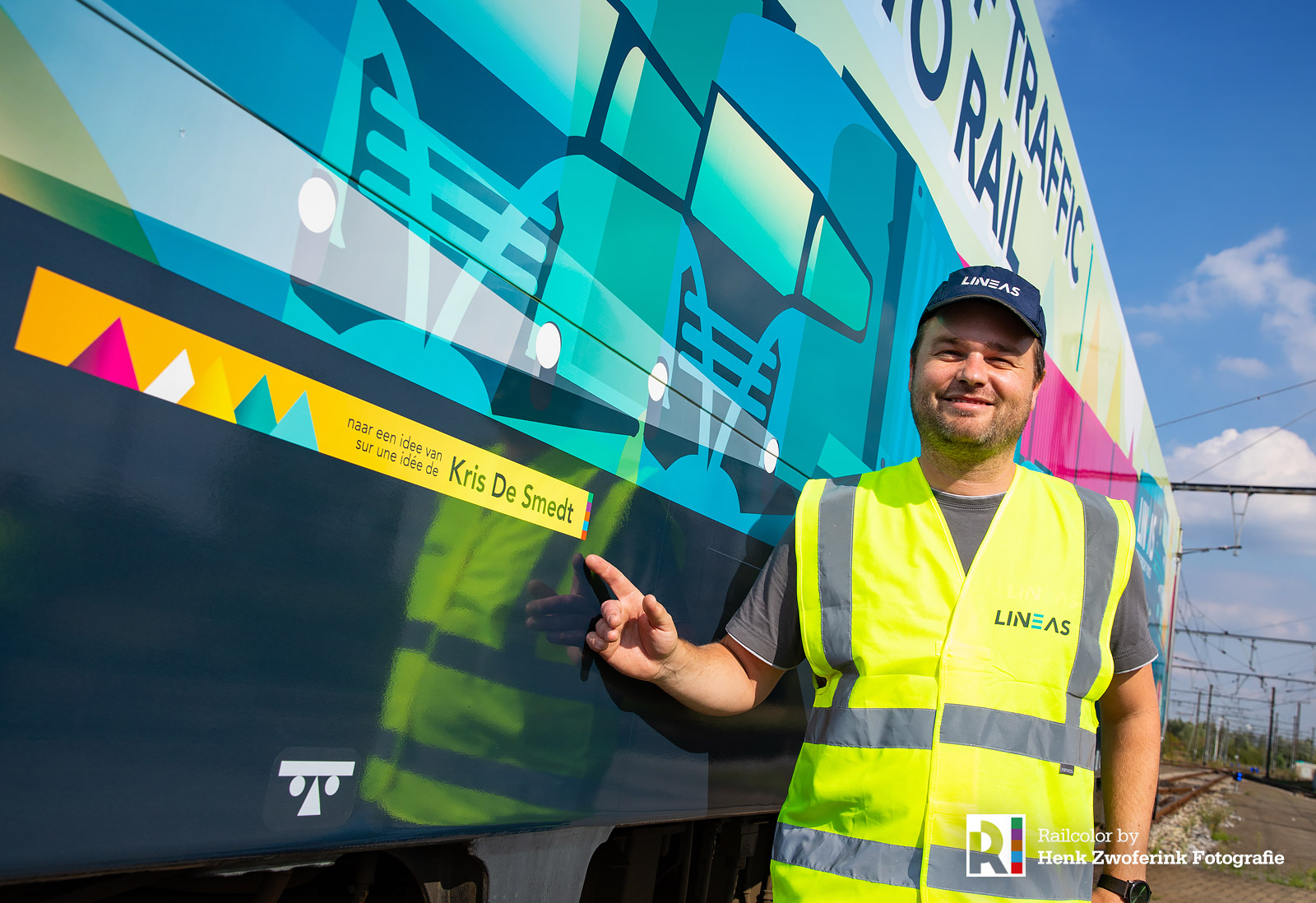 Lineas had made the 'modal shift' its top priority. It states: "Freight transport represents almost 10% of all CO2 emissions in Europe. This is mainly caused by our heavy reliance on trucks, as 75% of the entire freight sector is done over the road." By offering new innovative products, Lineas pushes new and existing customers to make the shift from road to rail. "It can improve their supply chain while decreasing their impact on climate, mobility and air pollution."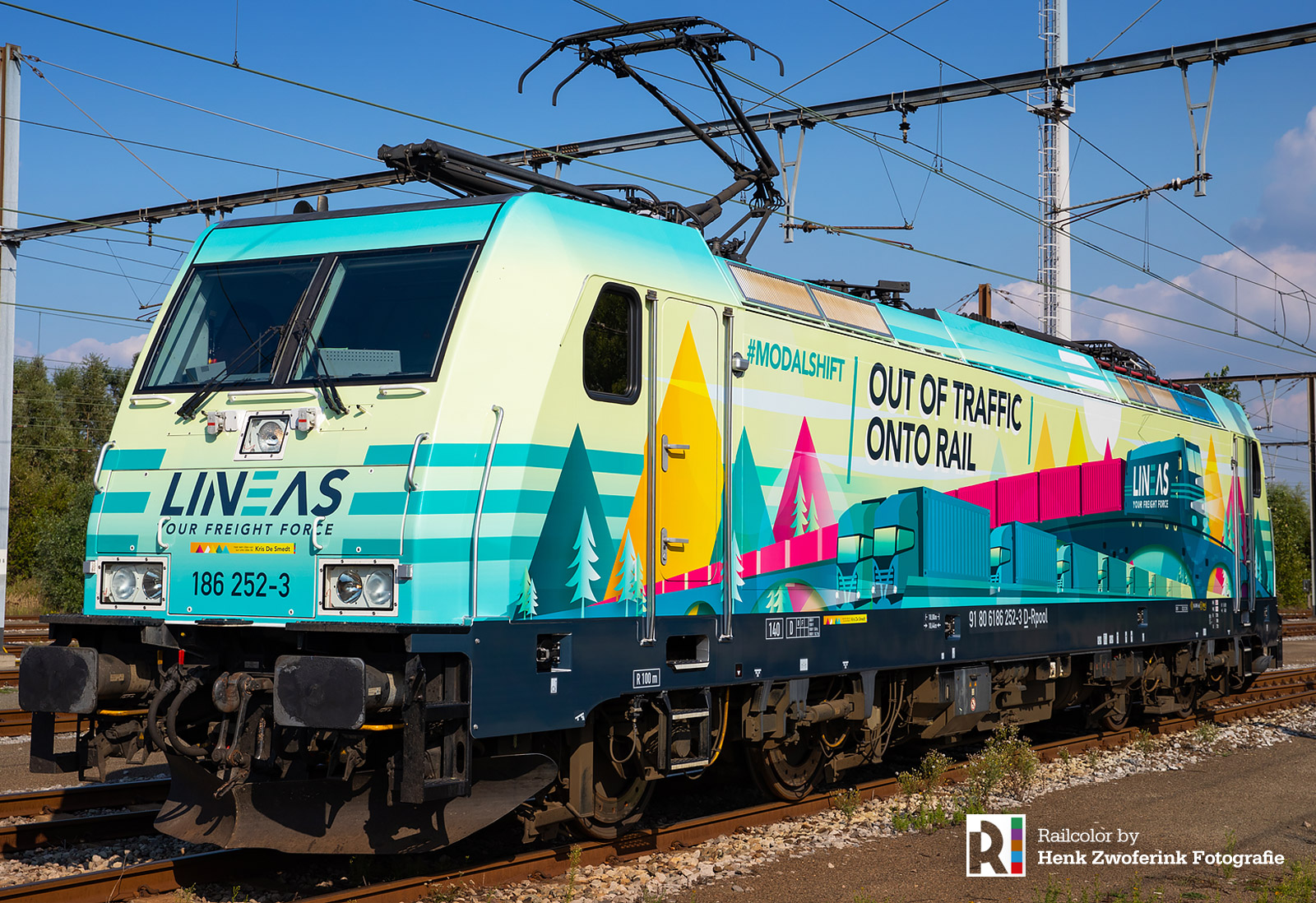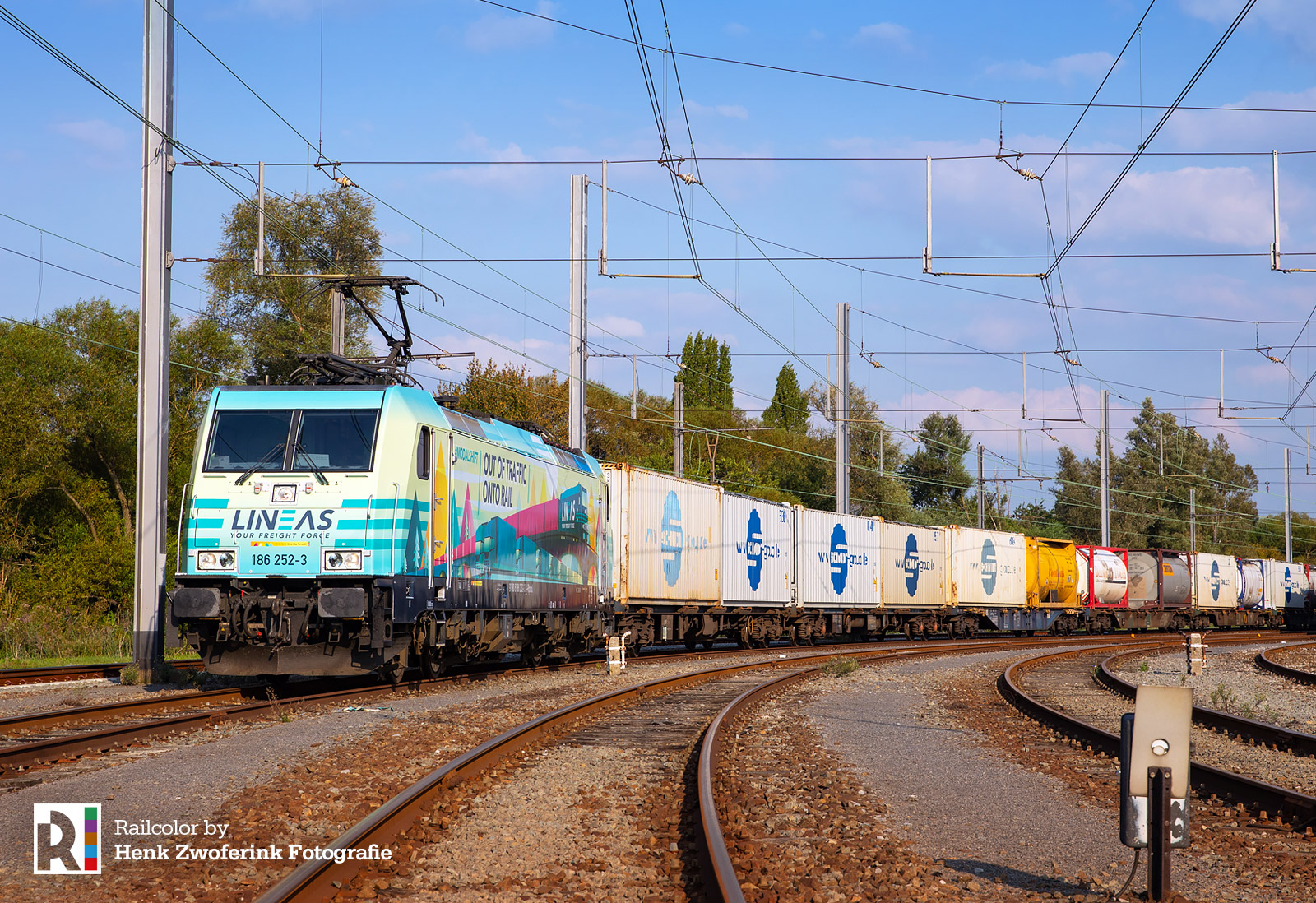 For the same reason, Lineas is part of the Noah's Train project, which intends to double the volume of railfreight in Europe by 2030.
We were happy to support this project, and help to make Kris' design stand out, even more, to get this important message accross. Godspeed to 186 252 and have fun chasing this new art locomotive. For the fans, Lineas will start publishing the trains that are scheduled with this locomotive, starting next week: "The Modal Shift Locomotive will run on various Oosterweel train routes from 16 to 22 September inclusive. Follow it on Instagram."
In social media: