Lineas likes to refer to its branded locomotives as 'black beauties'. But as of today, they might want to reconsider this nickname. On 09.04.2020, the operator rolled out locomotive 186 258 in a white version of its standard design, with the three green stripes. By doing this, Lineas is thanking all the people that are working hard during the pandemic to make sure freight traffic in Europe stays on track. Because well, #WeAreInThisTogether.
We thank Henk Zwoferink and Kai-Florian Köhn for sharing their pictures with us. This article was initially published on 09.04.2020 and updated on 17.04.2020 and 17.04.2020 (new picture added). Scroll down to see the updates.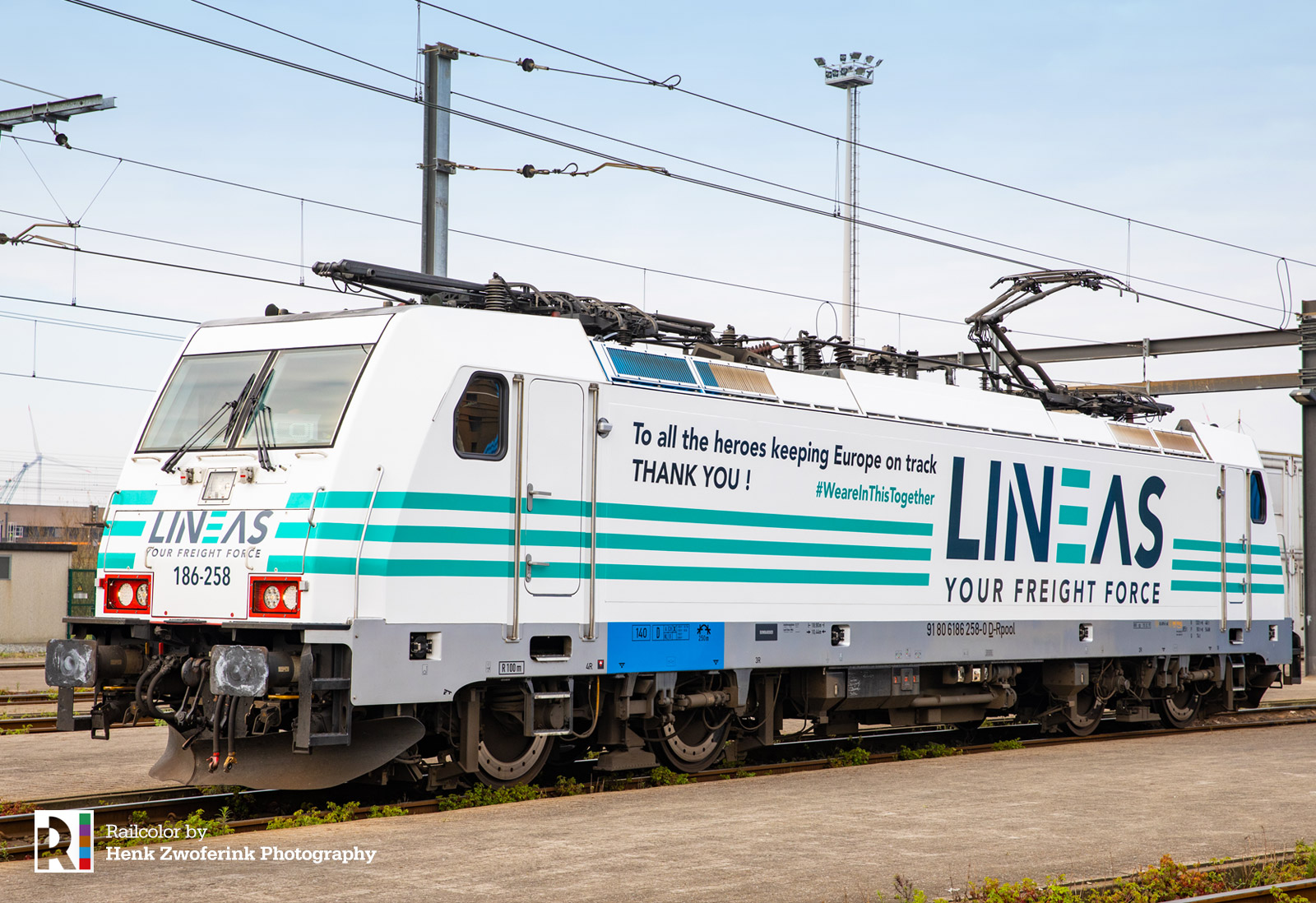 Jeroen Spruyt, Director Assets & Network Operations at Lineas: "This is our way of thanking all the people at the frontline of this crisis. Medical staff in the first place of course, but also people in other critical sectors such as supermarkets, pharmacies and transport. At Lineas we have hundreds of people who work hard every day to transport critical supplies such as food, medicine and disinfectants. We are all in this together and we hope this locomotive will boost the spirit of everyone who sees it."
The symbolic gesture by Lineas comes at a critical point for the rail freight sector. With market demand decreased by 20% to 30% because companies have stopped production, rail freight companies are asking the Belgian government to support their sector in its mission.
Raphaël de Visser, spokesperson for Lineas: "We are taking our responsibility very seriously. Despite the crisis, Lineas keeps driving trains to bring vital supplies to businesses and consumers. But we will also play an important role after when we help our customers to rebuild our society and economy. The Heroes locomotive is a thank you to all the people at the frontline of this crisis but also a call to action to support us in our mission."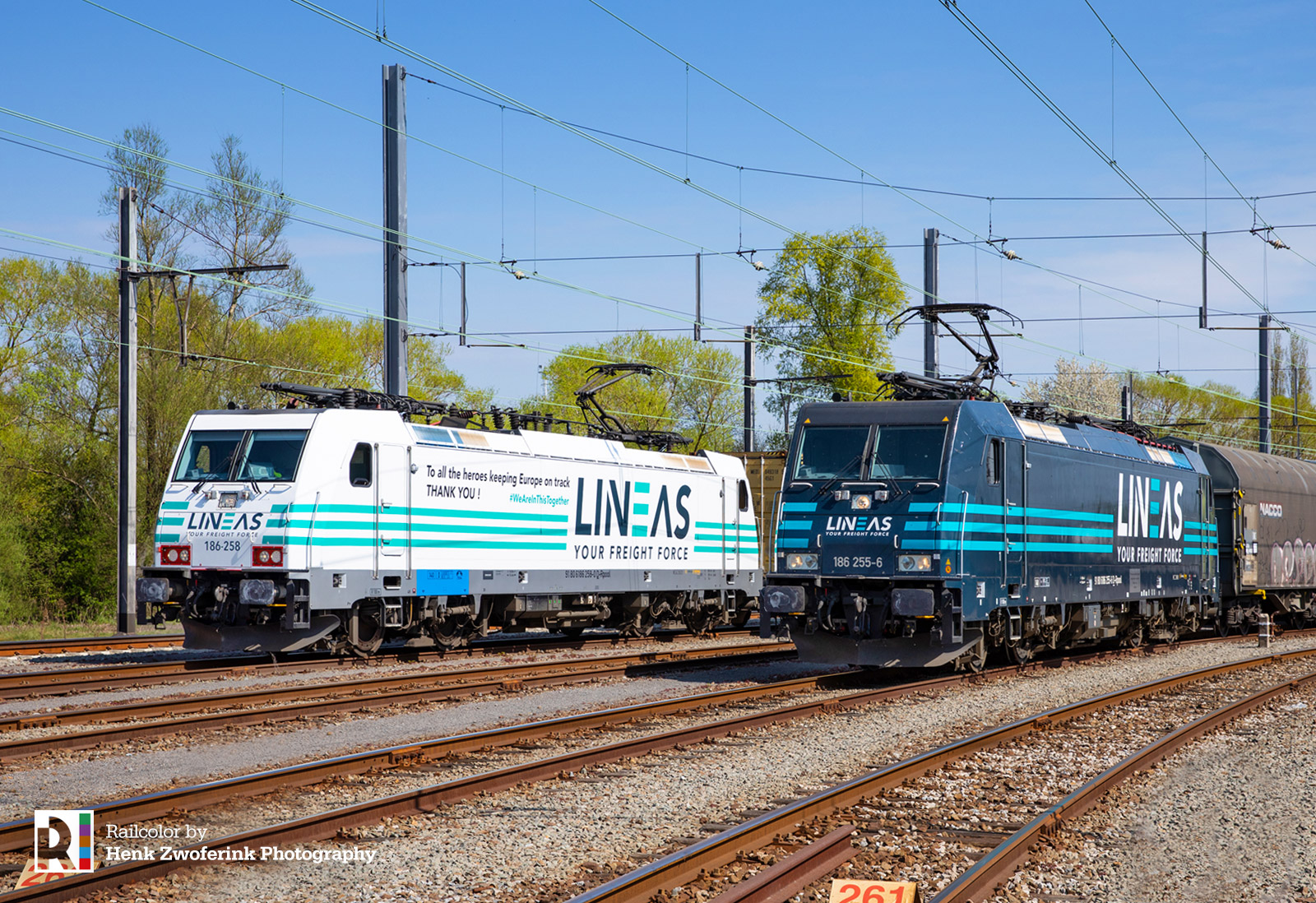 Interestingly, Lineas released the locomotive during a live event on social media:
Update 17.04.2020
Of course, seeing a locomotive during a company presentation is one thing, but spotting it in action is a different story. On 16.04.2020 Kai-Florian Köhn captured the locomotive at work with a mixed goods train in Wunstorf (DE):