It has something of a sports car, large red spoilers, big black nose, white striping. We had no clue what to expect when talking about the new TRAXX AC3 for German rail operator Erfurter Bahnservice (EBS). But now we know, this is the new design of 187 420 (!).
This article was originally published on 24.08.2019 and updated on 28.08.2019 (new information added). We thank Sebastian Winter for sending us these pictures. He shares more railways pictures on his Flickr profile.

Yes, a ! because this number is remarkable. This new EBS machine is a TRAXX F160 AC3 with Last Mile unit, with DE-AT-HU-RO package, and these machines all got a 187 3xx up until now. Not this one, it's full NVR: 91 80 6187 420-5 D-EBS.
Although its fronts are full of colour, the sides of the 420 are just plain black. A Flex Panel with ads for K+S mineral products makes the difference here.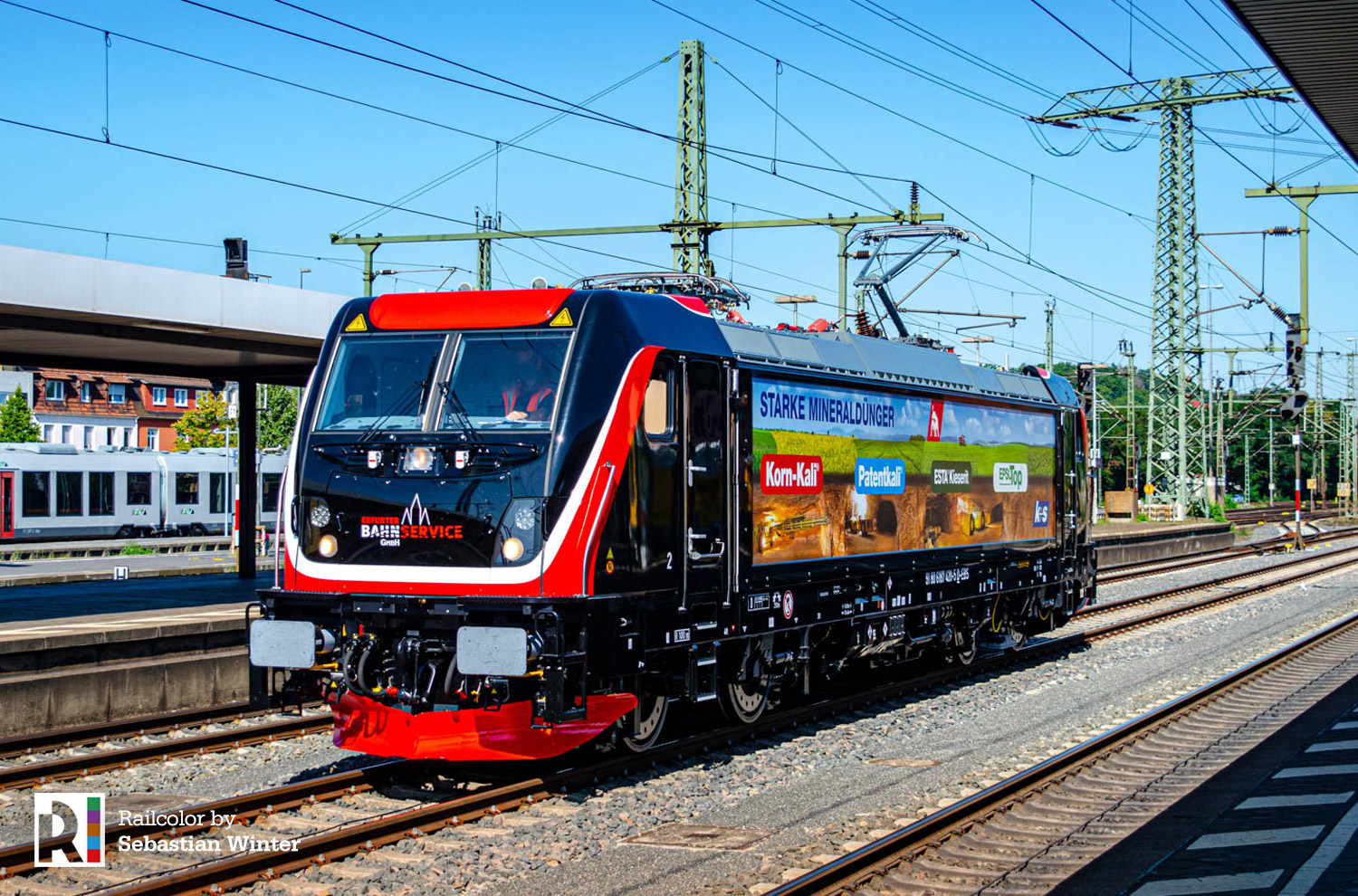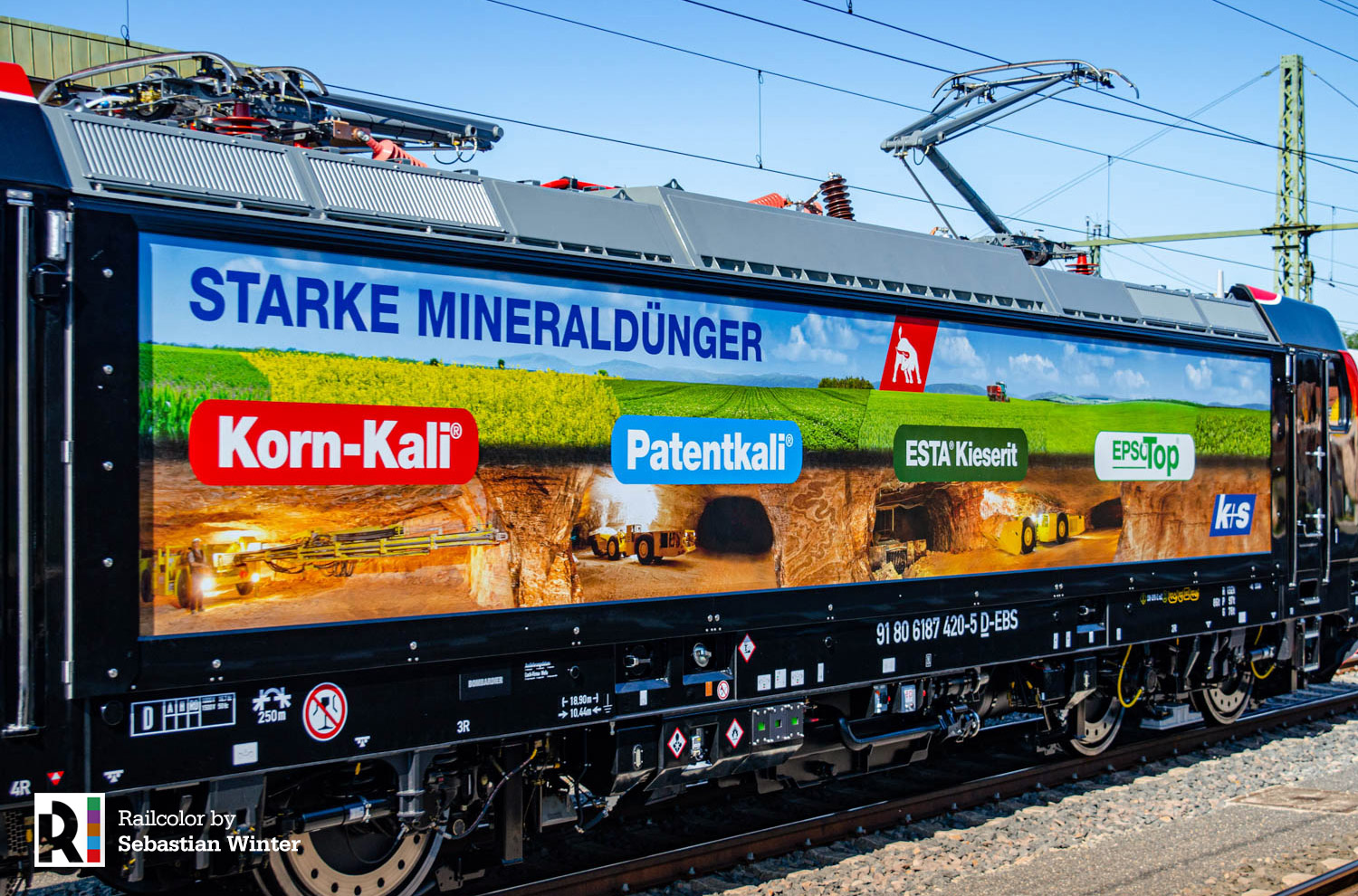 Update 28.08.2019:
Today, Bombardier unveiled a couple of more interesting details about the locomotive, as it officially handled it over to Erfurter Bahnservice. Firstly, a curious fact: Apart from its Last Mile, 187 420 is also equipped with a remote control, which will further ease shunting activities for EBS. Second, it is now clear what trains it will be pulling – fertilizer for the Kassel-based K+S KALI Agrar, as well as products for other companies. All this, plus pictures from the handover, as seen in the Facebook post below:
More social media: