WLC is known for its own AC3 TRAXX electrics. The company owns six, and one of them debuted the new visual identity of the operator just a few months ago. Meanwhile, two more machines of the same type have joined the flock, leased from Akiem.
Welcome to the dynamic life of lease locomotives. It is always exciting to follow how they get new tasks, often in different countries. In September-December 2021 we observed how Akiem's 187 503 and 504 were in service for DB Cargo Deutschland, as part of a larger lease contract between the two companies.
Today, we see these two locomotives in operation for WLC of Austria. Thanks to Gabriel Landa (@bilder_bahn) we show you 187 504. As Gabriel informed us, the two machines are currently being used for WLC's freight trains between Wien Freudenau Hafen (AT) and Passau (DE).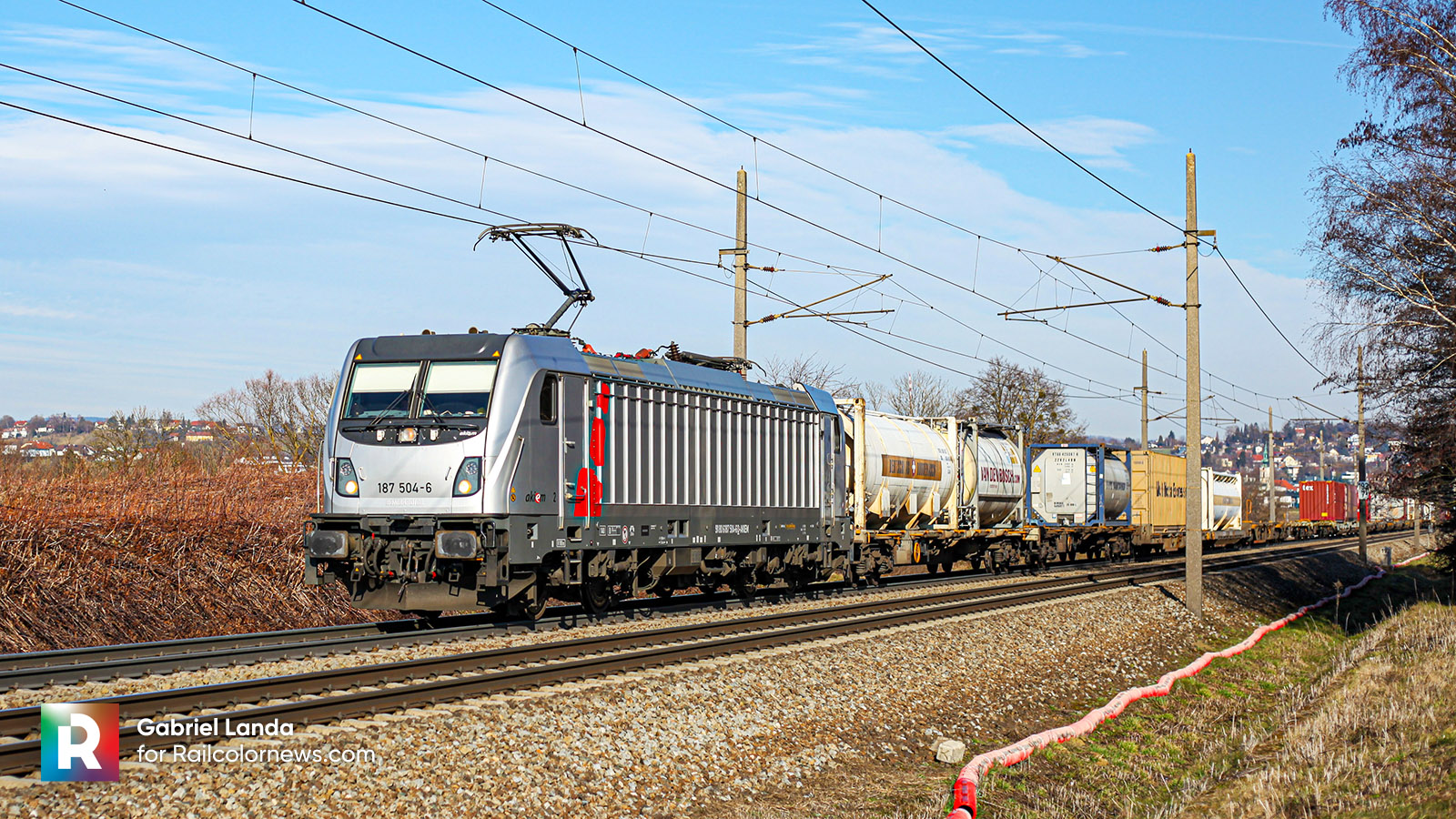 About 187 504 of Akiem
Model: AC3 Traxx (F140);
EVN-number: 91 80 6187 504-6 D-AKIEM;
Year built: 2017;
Works number: 35430;
Previously hired to: CTL Logistics, RheinCargo, DB Cargo Deutschland.
---
Railcolor News is your always-up-to-date source for locomotive Data. Check out the Akiem and WLC AC3 Traxx pages below for more details on these machines: