German rail freight operator Erfurter Bahnservice (EBS) from Erfurt (..) has decided to order one TRAXX AC3 locomotive. This news was published in Rail Business last week. This of course inspired us to make quick design for the future black AC3 that will be built: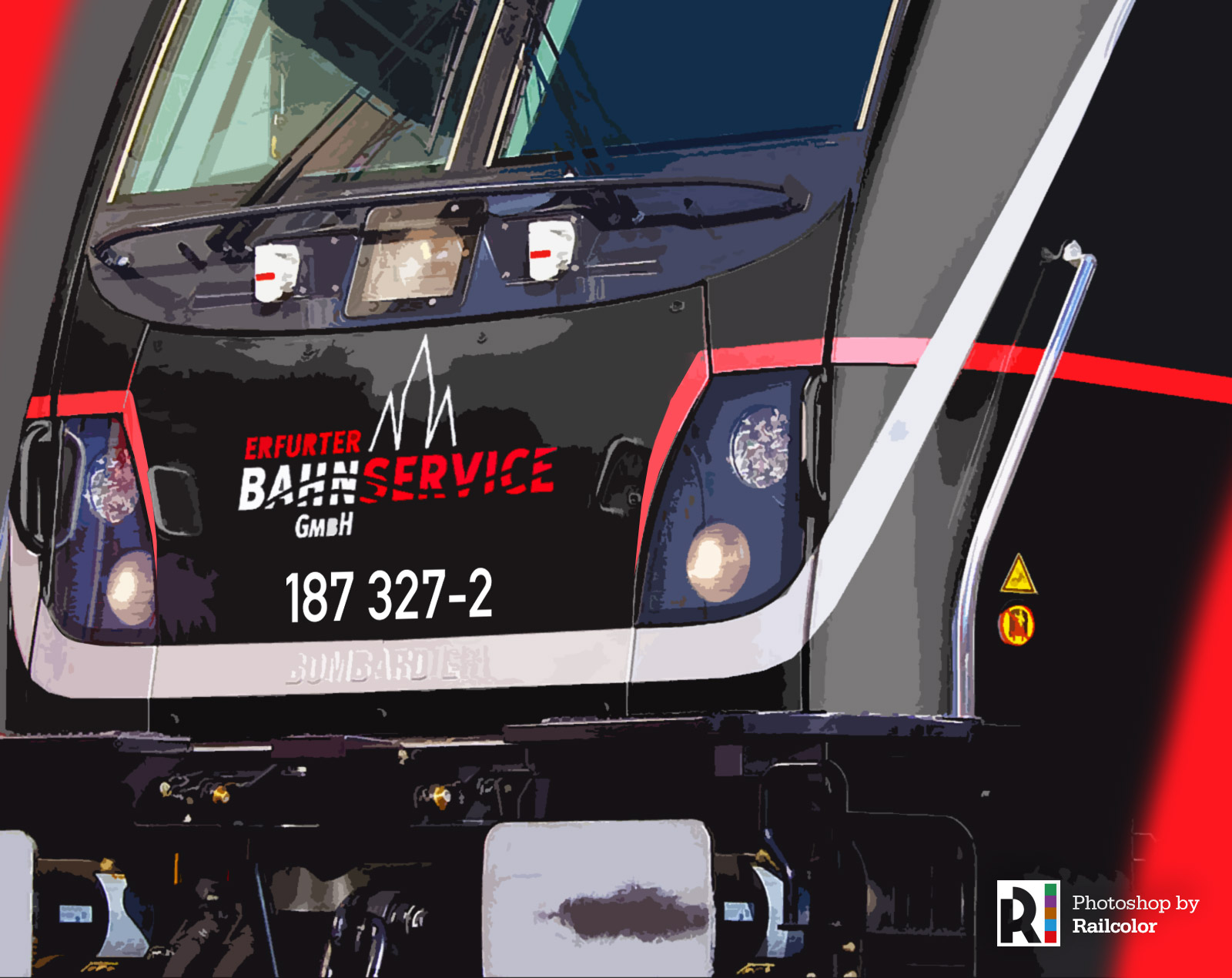 Update: the new locomotive will be delivered in May 2019. It will feature the Last Mile shunting module.
About EBS's locomotive fleet
In 2017 EBS tested the TRAXX AC3 concept. That year the company hired Railpool locomotives 187 300 and 303. In 2016 also a Vectron locomotive was tested: no. 193 846 from mgw Service.
EBS is known for its black livery with white and red details. Recently, five former DB-locomotives got a repaint in an asymmetric design, as shown in the picture below. The numbers: 140 772, 789, 811, 815 and 155 007.
We thank Marc Britzwein and EBS for their support.