Multisystem electrics are meant to cross borders. This week, one of the newly acquired Vectrons of PKP Cargo International (AWT) made its first appearance in Slovenia. This is a further milestone in AWT's strategy of expanding operations across Europe.

We thank Nejc Perat for sharing his photo impressions with us.
On 20.08.2019 locomotive 383 054 of PKP Cargo International arrived in Koper, Slovenia with a loaded car train. Its journey started in the Czech Republic and continued across Austria before entering Slovenia through the border station of Jesenice.
According to AWT, this train service is part of the company's strategy the setup transports across Europe, from north to south, with one locomotive. Its ultimate goal is to strengthen its position in automotive and intermodal transport to the south of Europe and thus support the operation of the Baltic-Adriatic-North Sea logistics triangle. All this as within the PKP Cargo Group.
Below, a picture of Vectron 383 054 with the full train, taken in Jesenice on 20.08.2019: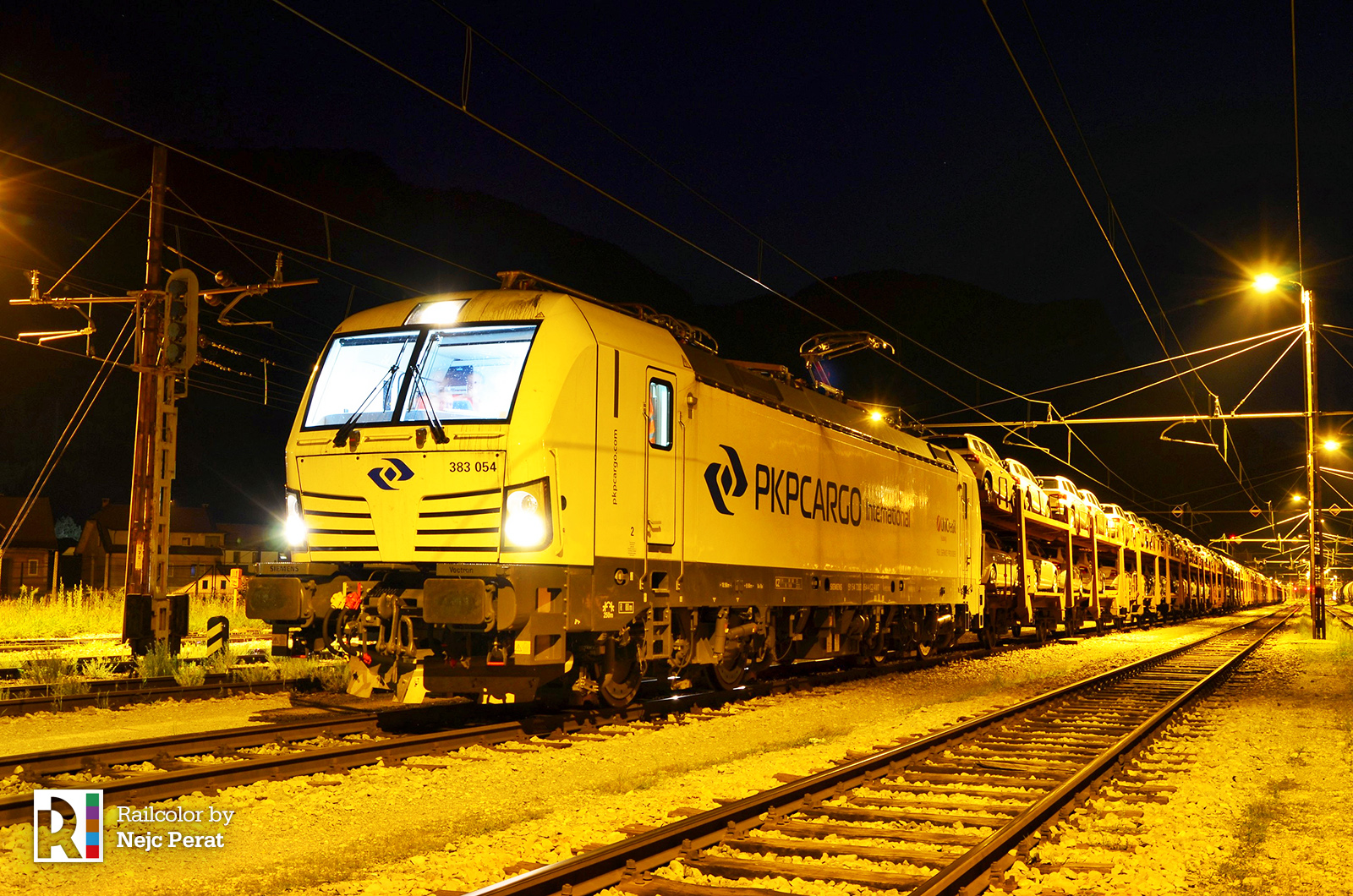 After its arrival to the port of Kopper, the train was unloaded and already seen on its way back on 22.08.2019. The picture below was taken in Javornik: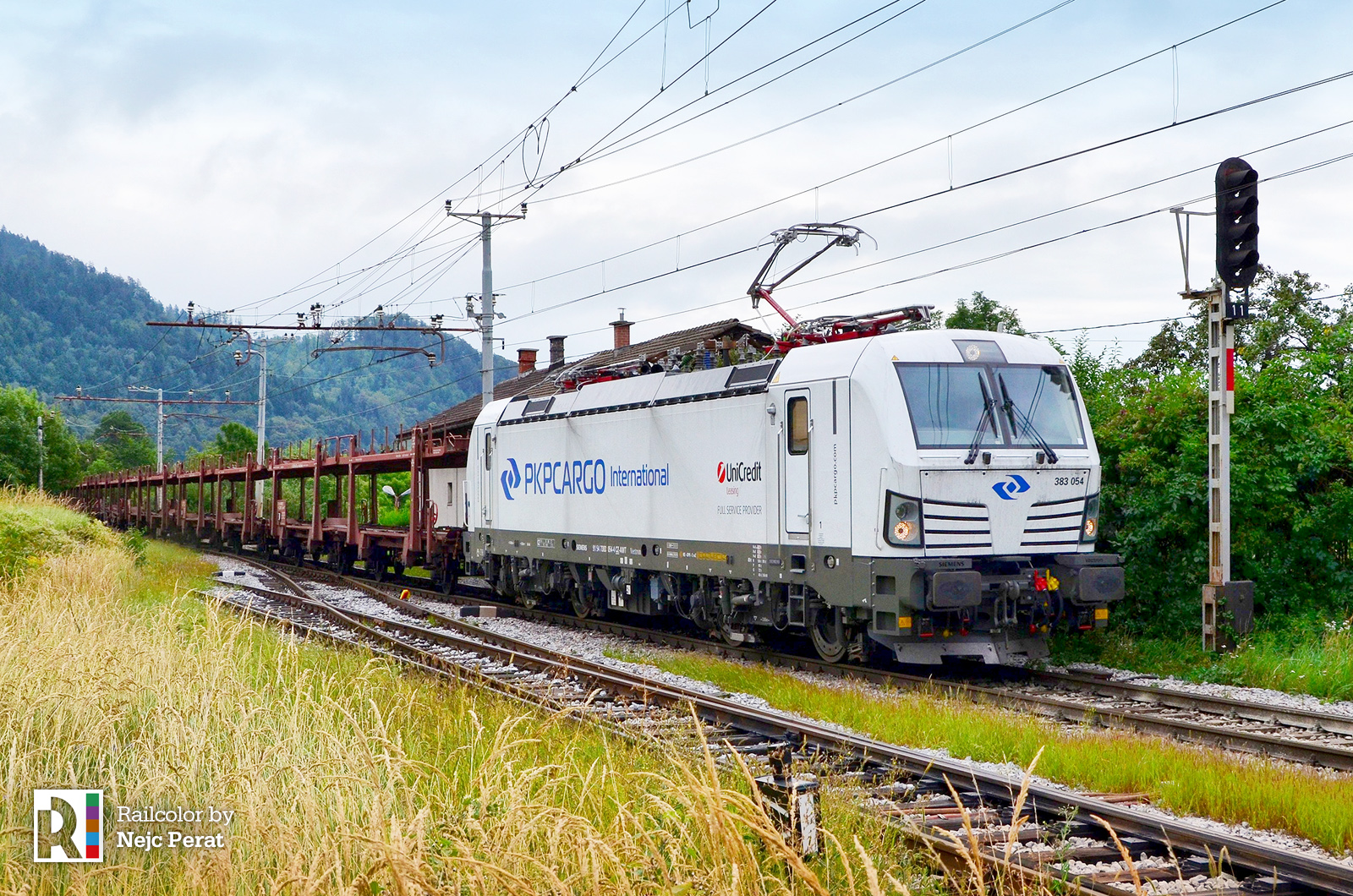 AWT and Primol-Rail
In 2018, AWT acquired a majority stake in Slovenian company Primol-Rail, that owned a full license for freight transport in the country:
"The acquisition of a majority stake in Slovenian company Primol-Rail, which is licensed to provide rail transport services in the Balkan partner country, opens up new opportunities for PKP Cargo to increase traffic in the north-south direction of Europe. Since the PKP Cargo Group is licensed to operate in, inter alia, Poland, the Czech Republic, Slovakia, Hungary and Austria, it is now able to operate trains from Poland to the Slovenian-Italian border and to the Slovenian border using only one multi-system locomotive. The port of Koper is one of the largest ports on the Adriatic, " – Maciej Walczyk, AWT Chairman
So far, AWT has been operating approximately 10 trains a week in relation to the border with Slovenia, where the cargo was taken over by local carriers. At present, it is possible to increase the number of services, which will ultimately boost the cargo shipments between the Baltic Sea and the Adriatic operated by PKP Cargo.