On 01.07.2019 PKP Cargo Group-owned Advanced World Transport (AWT) received its three brand new Vectron MS locomotives in Velim (CZ), following acceptance trials. A day later, they were seen in the city of Rajka (HU).
We thank Dani Szabó for sharing his pictures with us. Check out his Instagram for more railway action from Hungary.
The official ceremony, featuring the acceptance of a symbolic key already took place on 11.06.2019, during the Czech Raildays trade fair in Ostrava (CZ). This is where one of the Vectrons (no. 383 054) was exhibited with its unexpected exterior (but more on that later).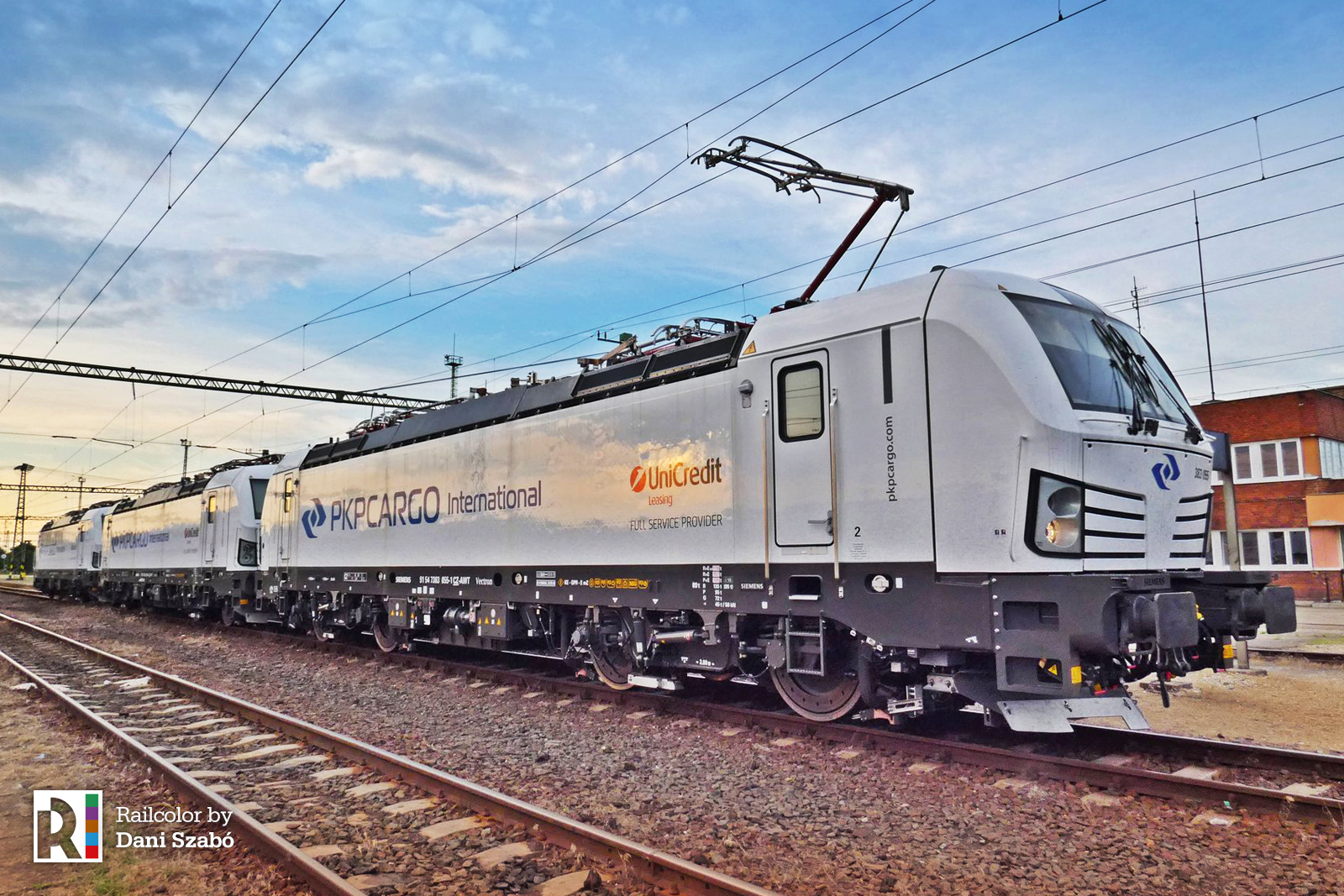 Designated 383 053, 054 and 055, AWT's / PKP Cargo's newest Vectrons have a 6.4 MW power rating and a maximum speed of 160 km/h. They feature the A17 country package, which was previously installed in Regensburg. This configuration enables them to operate in the Czech Republic, Slovakia, Poland, Austria, Germany, Hungary, Slovenia, and Croatia.
However, instead of AWT logos, they are wearing the ones of PKP Cargo. This is because AWT is actually a part of the PKP Cargo Group. Nonetheless, they are registered to CZ-AWT. The presence of 'UniCredit leasing' logos indicates that this is the company chosen as a full-service provider of the vehicles.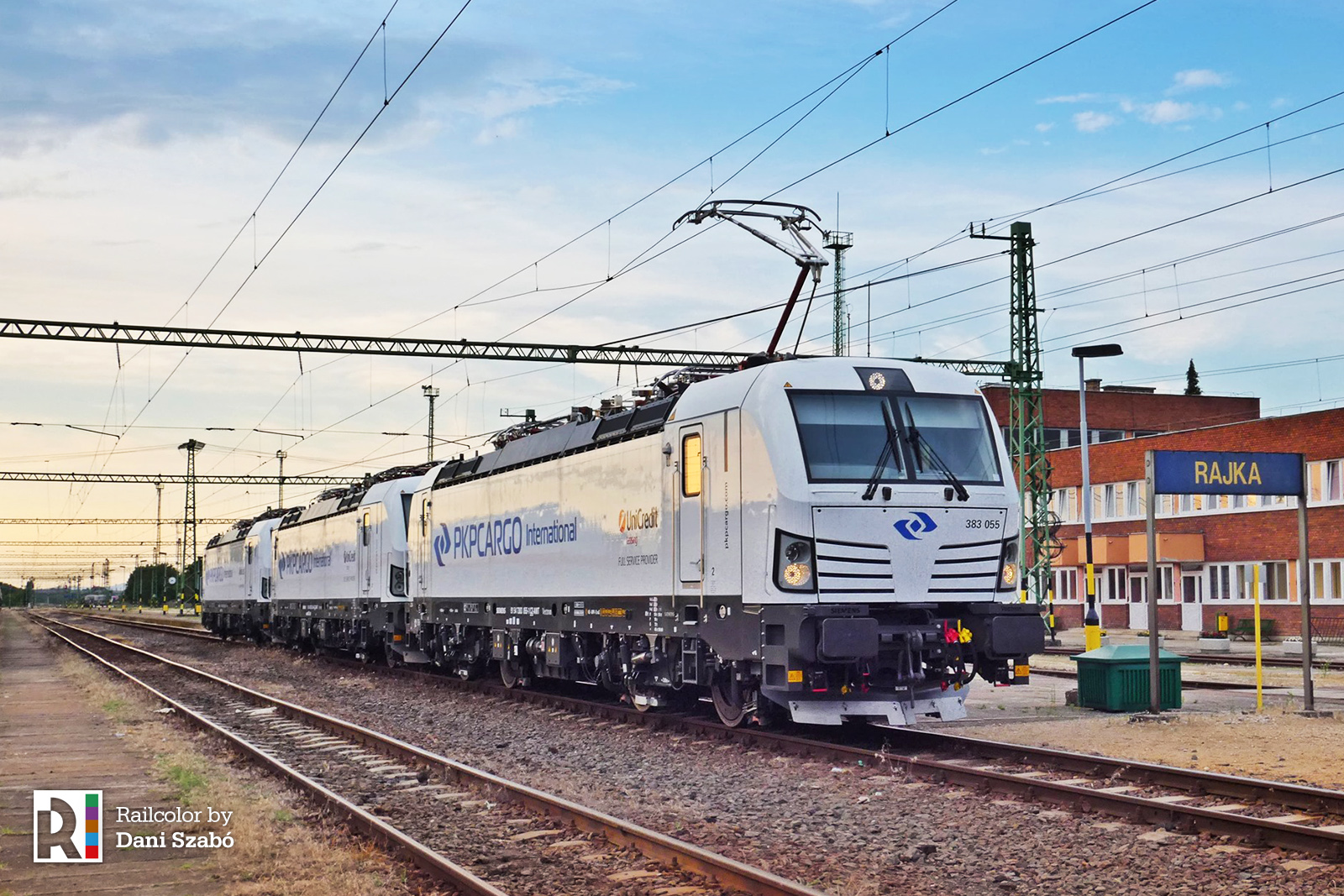 The new Vectrons complement the Vectron-fleet of PKP Cargo, that comprises A01 and A10-machines. AWT states that it also operating these EU46 series locomotives for both its domestic and international services, within the framework of synergy and cooperation. The application of PKP Cargo's logos on the three new Vectrons can be literally perceived as a symbol of that synergy.