Late July Hull Trains shared the first pictures of the interior of its new Hitachi Rail AT300 (hybrid) trains; The first train is now almost complete. So, what happened up until now?
In 2016 Hull Trains, a British open access operator owned by the First Group, ordered five new Hitachi Rail AT-300 hybrid trains (diesel + electric), funded through leasing company Angel Trains.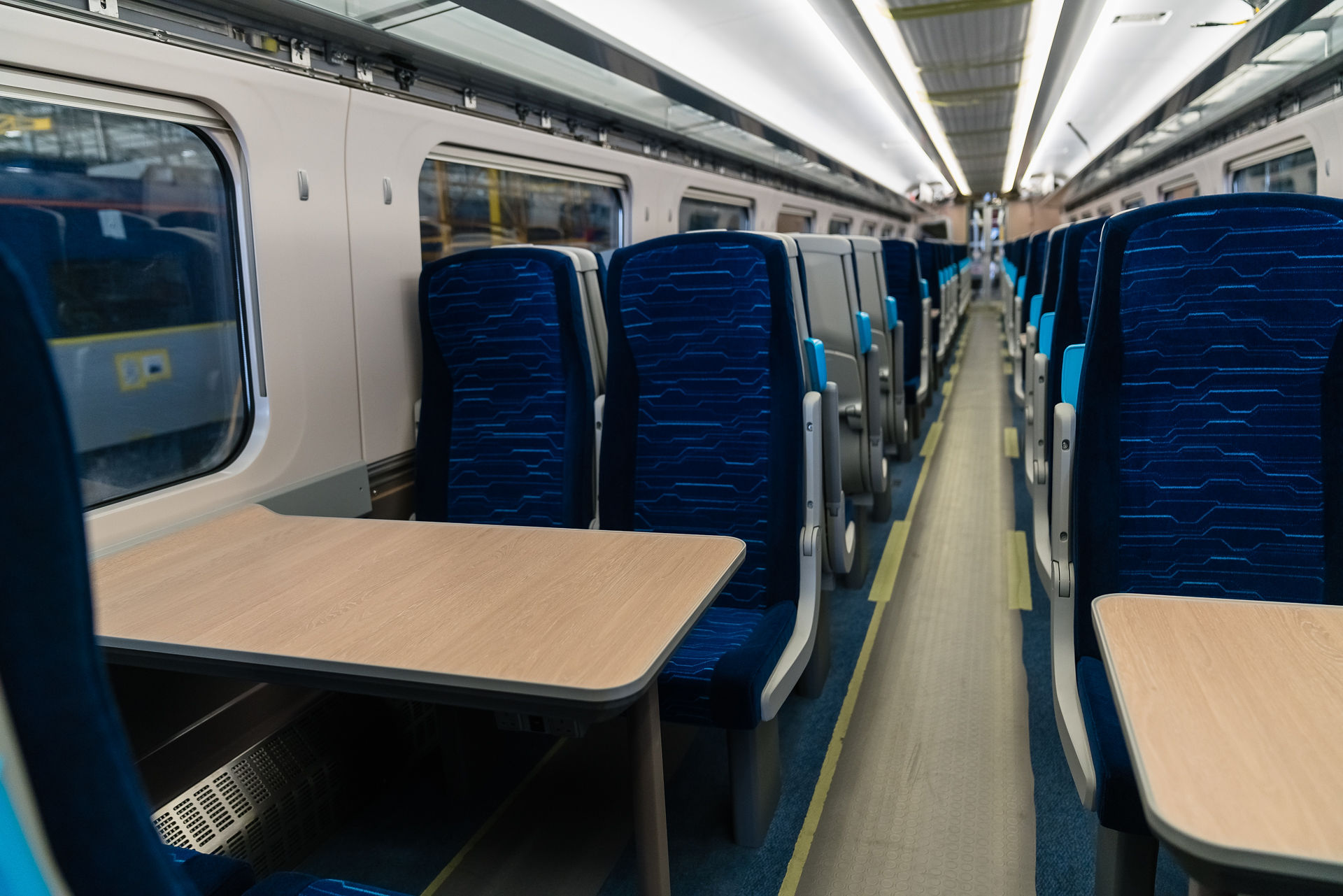 The building of the trains began in Kasado (Japan) in May 2018, with the bodyshells of all five trains shipped to Italy by March this year. The production process in Pistoia (Italy) is well-underway and the first new train is due to arrive in the UK in September, on time, and should enter service in late October/early November. But, the trains will be tested first and will have to run 1,500 miles fault-free.

The five new Class 802/3 Hitachi trains will replace the current fleet of Class 180 EMUs Hull Trains is currently using on its route between Hull and London. Before the end of 2019 the entire new fleet should be available for commercial service.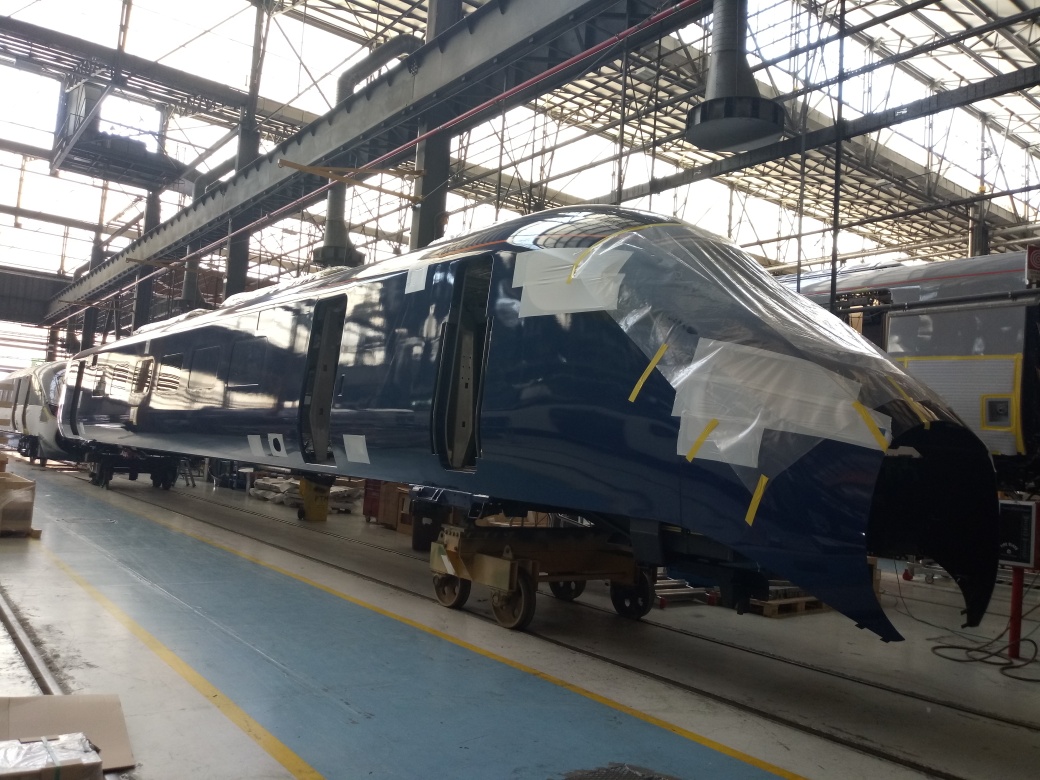 The AT-300's exterior was already published by Hull Trains in May 2019. The shells have their windows fitted, wiring and flooring are completed and toilets are being installed. At the main assembly area, the interiors are being fitted, in six steps.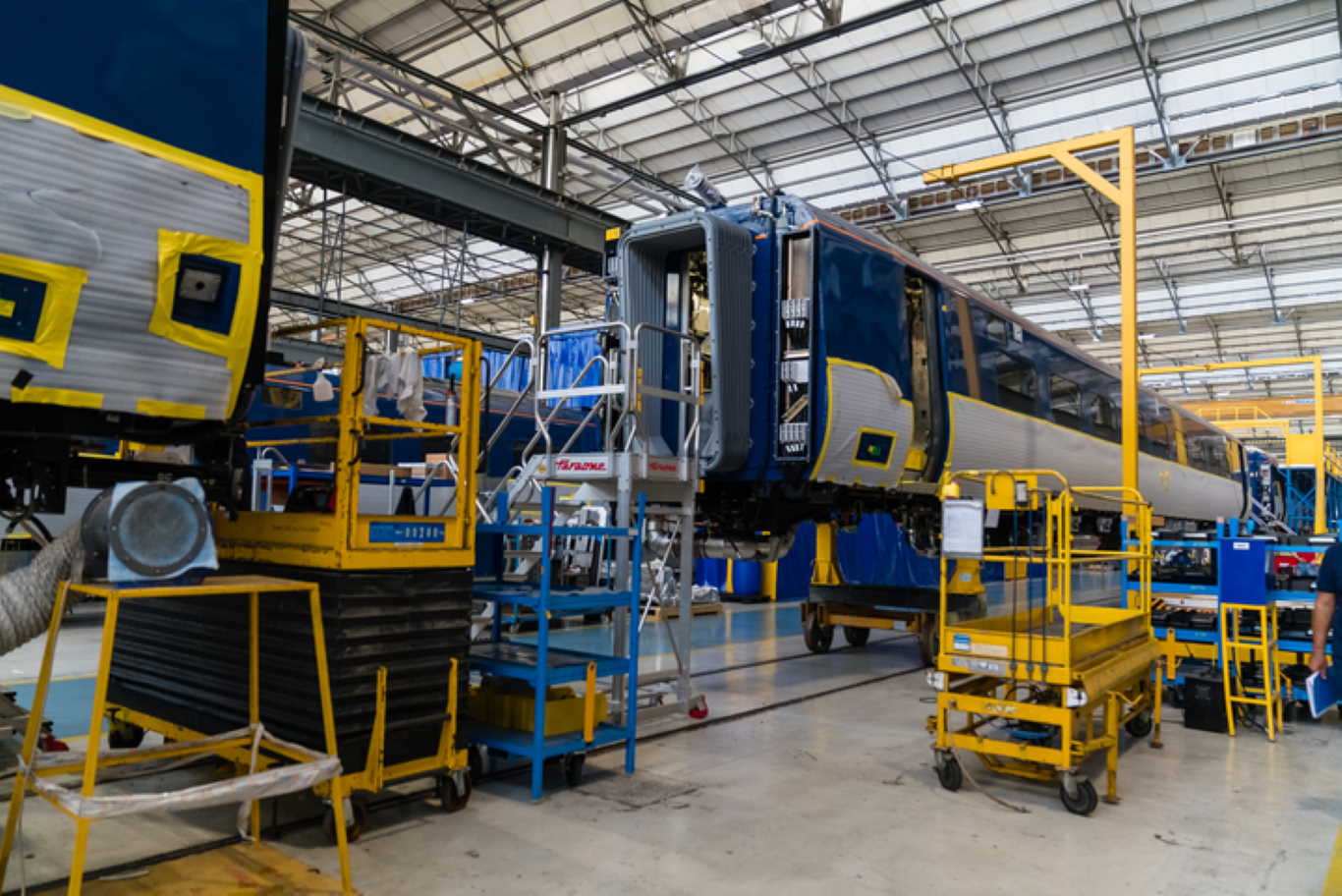 And just to refresh the memory. The final result should look like this: