Stadler informs: the first Stadler KISS EMU for MÁV-Start has been rolled out. The new double-deck trains for Hungary form 'series 815'. The first batch of 11 vehicles is expected to enter into commercial operation as of February 2020.
This article was originally published on 16.07.2019 and updated on 17.07.2019 – new information added – scroll down to see the updates. We thank Endrődi Szabolcs for sharing with us the nice pictures, featured in the article. Check out his Facebook and Instagram photography profiles.

Stadler and MÁV celebrated the ceremonial rollout of the first KISS trainset for the Hungarian national operator MÁV-Start. The event took place in the city of Dunakeszi. According to Stadler, the authorization tests for commercial operation will start this week. The trials will take place in Germany and the Czech Republic.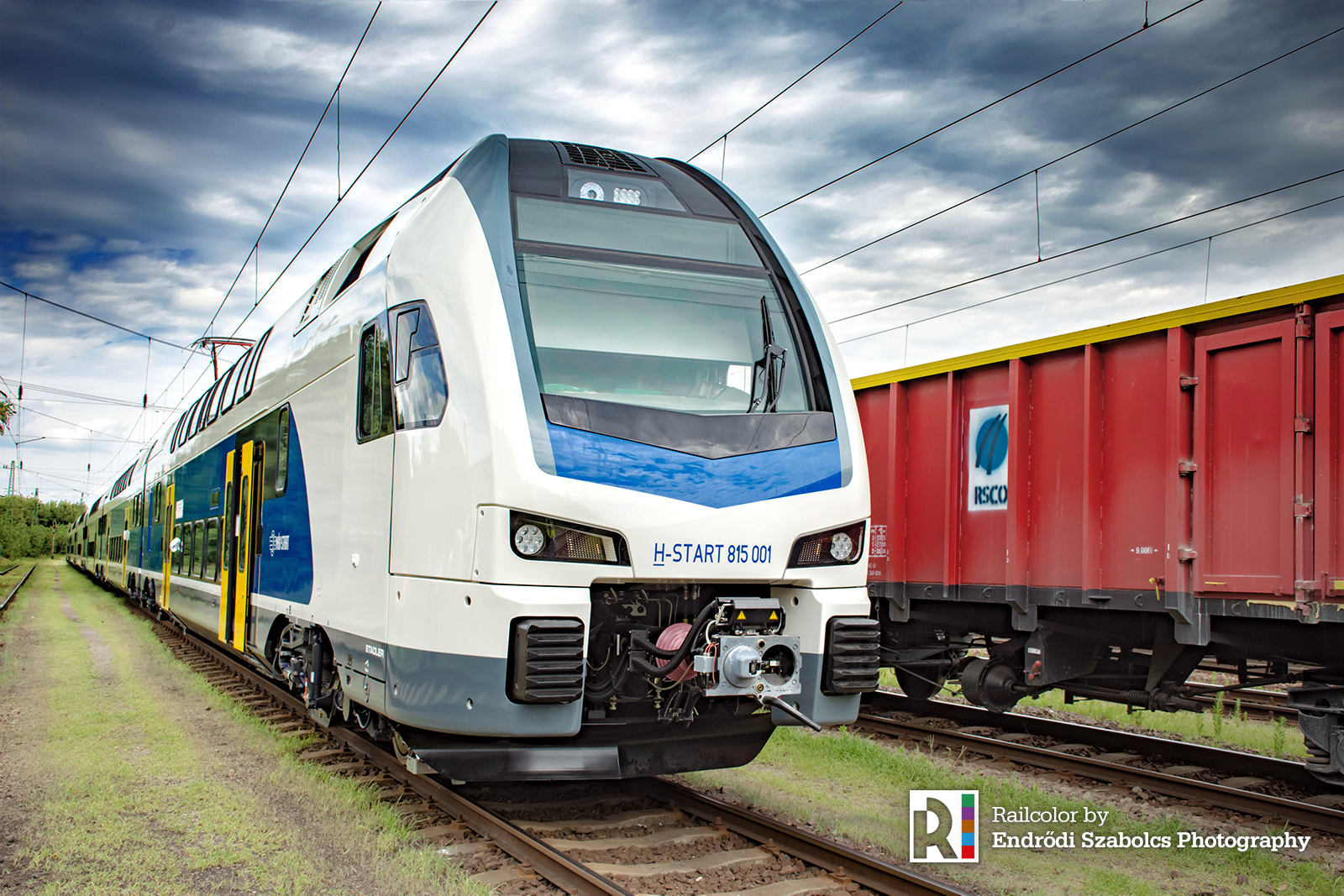 Update 17.07.2019: MÁV has shared further details about the upcoming tests. A total of two trainsets will be used for the trials in Germany and the Czech Republic. In order to speed up the authorization process, Stadler will be running trial runs in parallel with three other vehicles. At the same time, two other trainsets will be used for staff trainings and education activities. We now also have a vew from inside the trains:
The Stadler KISS fleet will be used on the following suburban links radiating from the capital:
Budapest – Vác – Szob;
Budapest – Cegléd – Szolnok.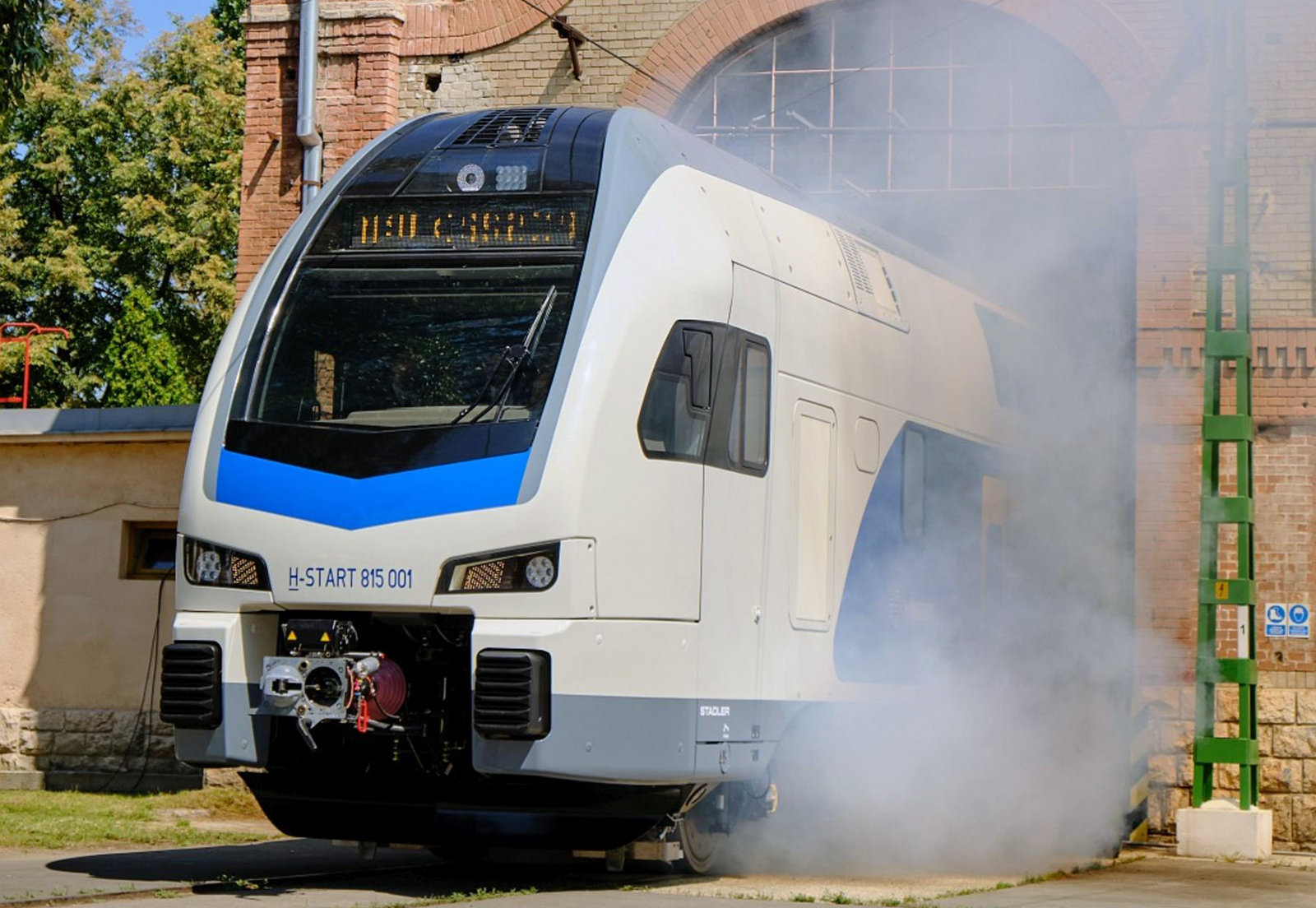 Back in 2017, a framework agreement was signed for the delivery of up to 40 trainsets. Up till now, a total of 19 vehicles of the type have been ordered:
11 units: to enter service in February 2020;
8 further units: expected delivery in Q1 of 2021.
MÁV-Start is currently planning the acquisition of the remaining 21 EMUs. These will be used on the lines to Szászfold, Székesfehérvár, and Győr. Remarkable: one  tunnel on the line between Budapest-South and Kelenföld needs to be adjusted for KISSes. MÁV and MÁV-START are jointly examining the technical implementation and financing of this task within the framework of the vehicle procurement.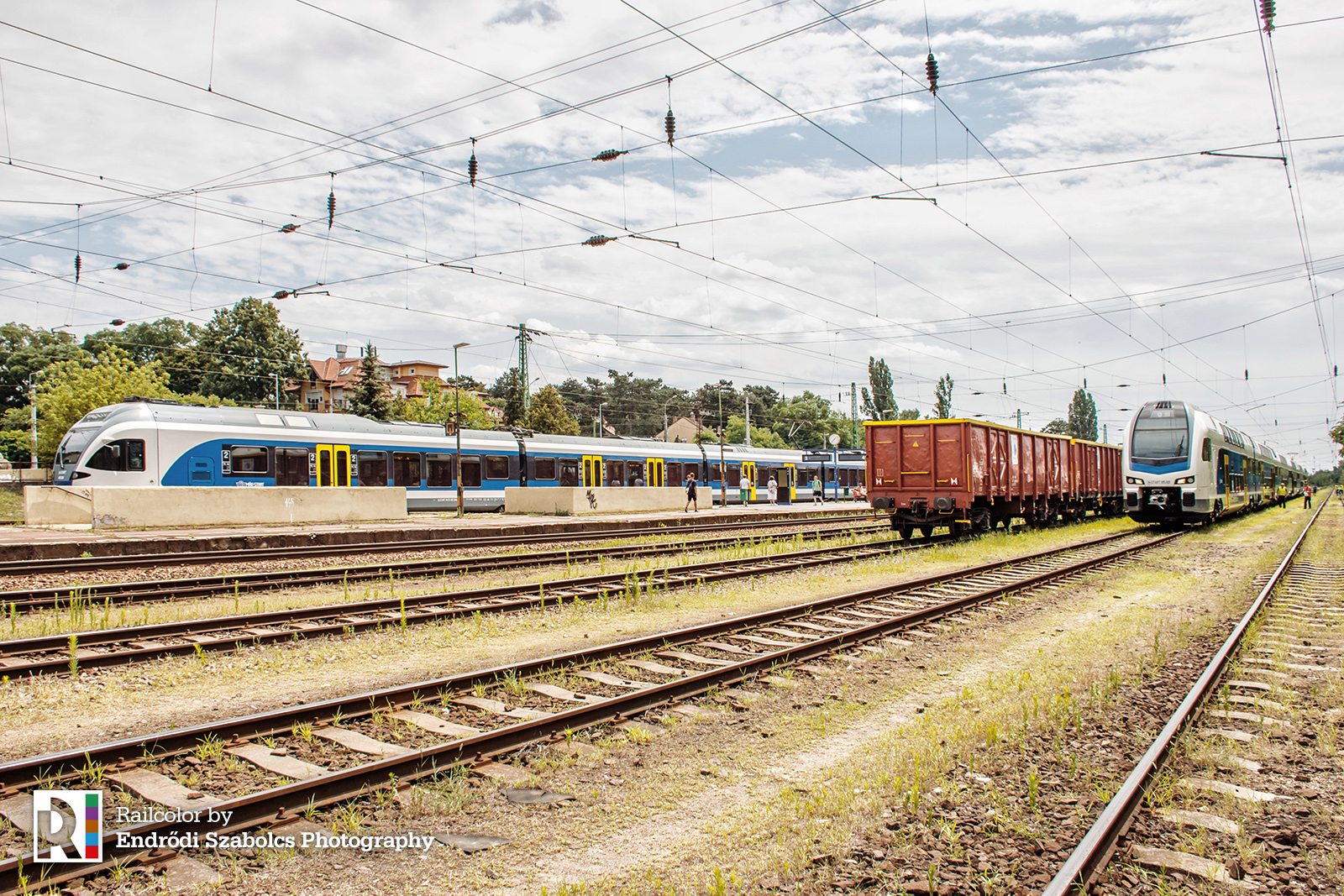 The long-term goal of MÁV-Start is to add all fourty high-capacity electric trains to its fleet so it can replace all rolling stock currently in use on the suburban lines of Budapest, eventually offering a uniform, modern fleet to its passengers.
Technical specifications MÁV-Start series 815
Max. speed: 160 km/h;
Length: 155.88 m;
Width: 2.8 m;
Height: 4.6 m;
Capacity: 600 seated passengers;
Safety systems: EVM, ETCS 2.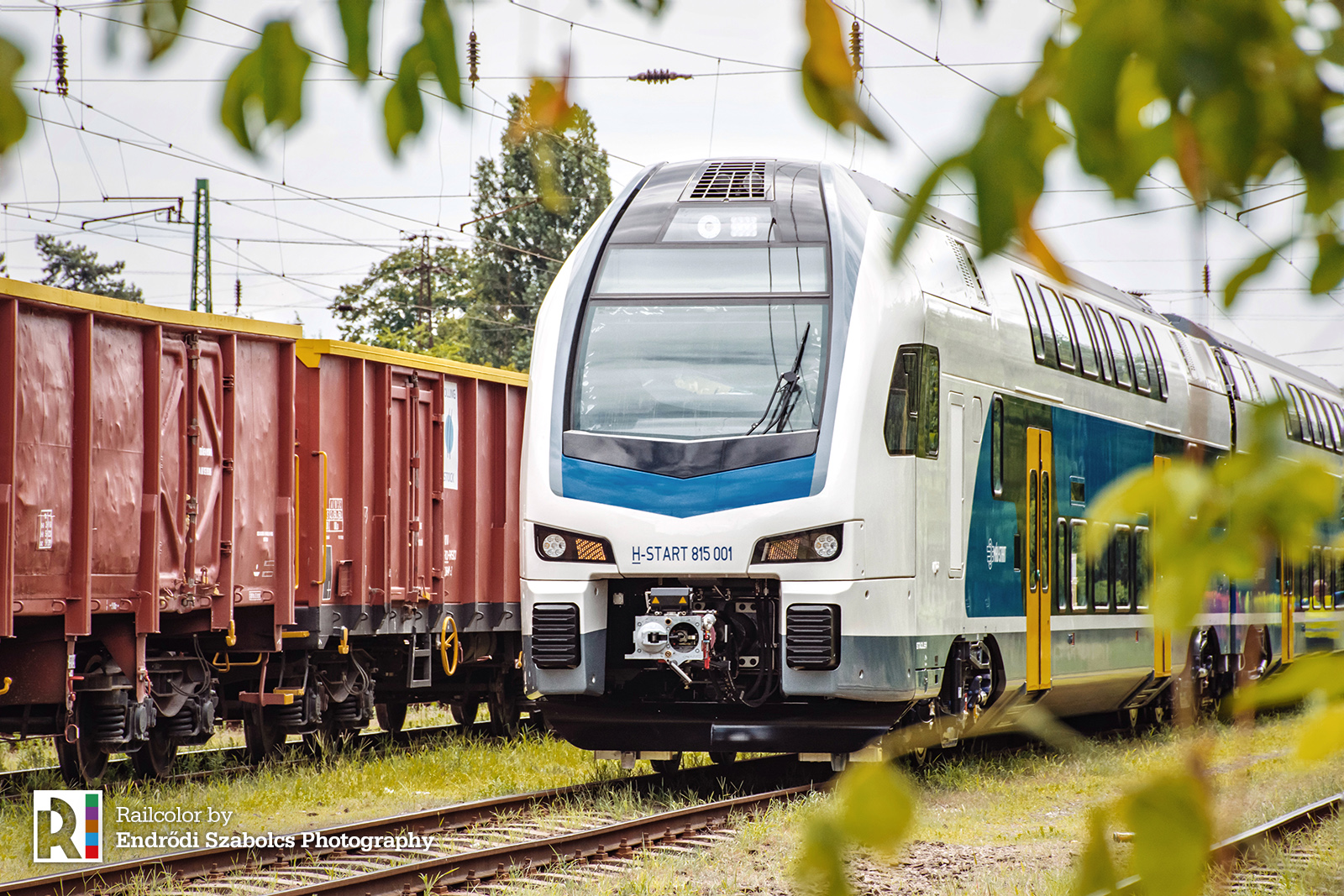 The high capacity trains feature a spacious, bright interior, as well as multifunctional areas, providing space for up to four wheelchairs, twelve bicycles or five strollers. Each set has four toilets, one of which is PRM friendly. Other standard amenities are a passenger information system, air conditioning, Wi-Fi, power sockets, as well as a video monitoring system.
Social media