After 45 years, regular passenger services are reinstated on the 28-km line connecting Bad Bentheim with Nordhorn and Neuhaus in the County of Bentheim in Germany. Earlier this year we already wrote about this 'Regiopa' project of the Bentheimer Eisenbahn (BE) and the local authorities.
We thank Reinhard Abt for sharing his pictures with us.
The ceremonial opening of the line for passenger trains took place on 06.07.2019. Until then it was the exclusive domain of freight trains. Everybody was invited for a day of unlimited travel. Festivities were held at the stations along the line, attracting both residents and train spotters, from both Germany and the Netherlands.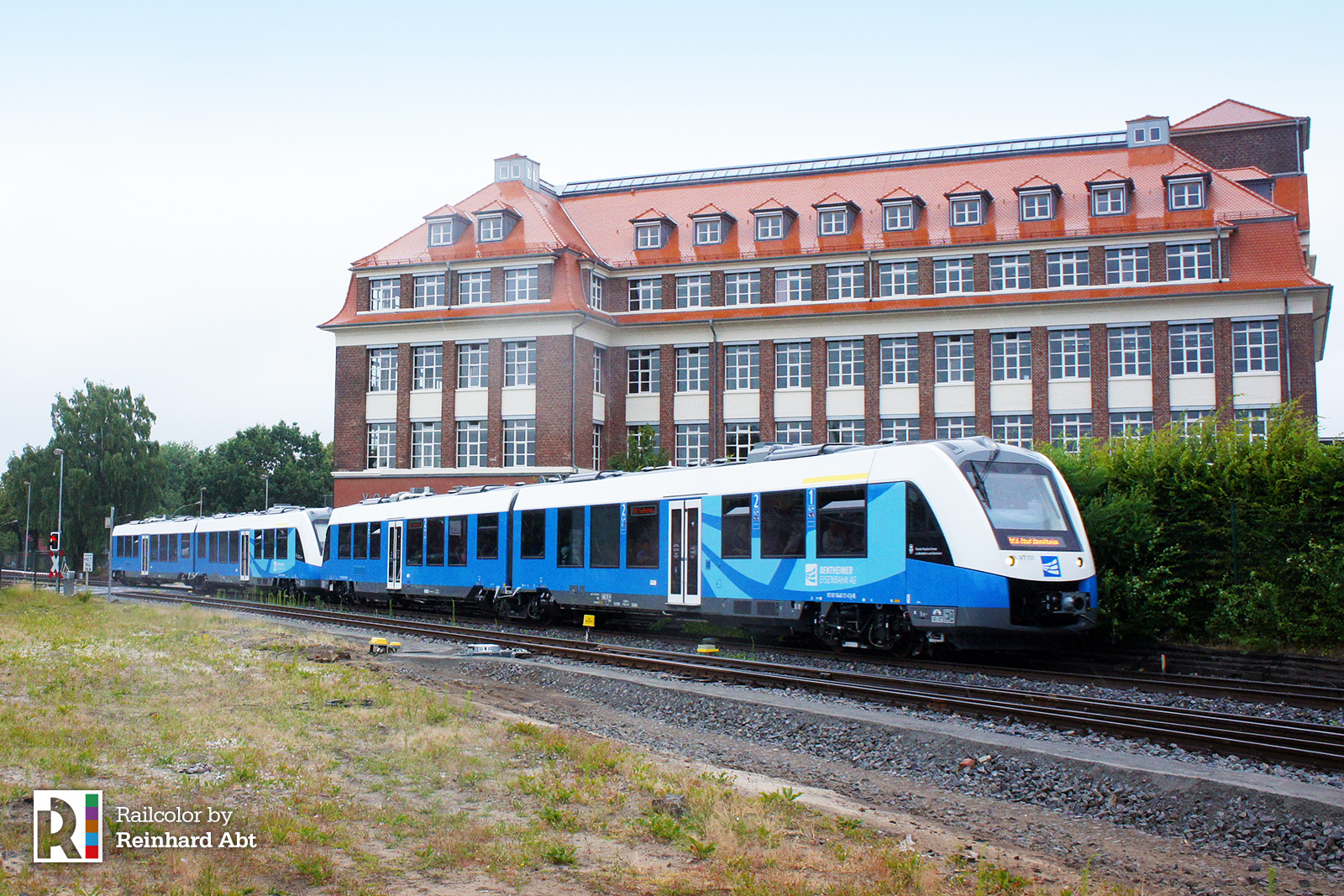 Many infrastructure improvements, including the renovation of stations, platforms, and level crossings, to name a few, had to be carried out prior the launch this weekend. A fleet of five 2-car new Coradia Lint 41 DMUs (VT 111-115) will be serving passengers on the line, running on an hourly basis as 'RB56'.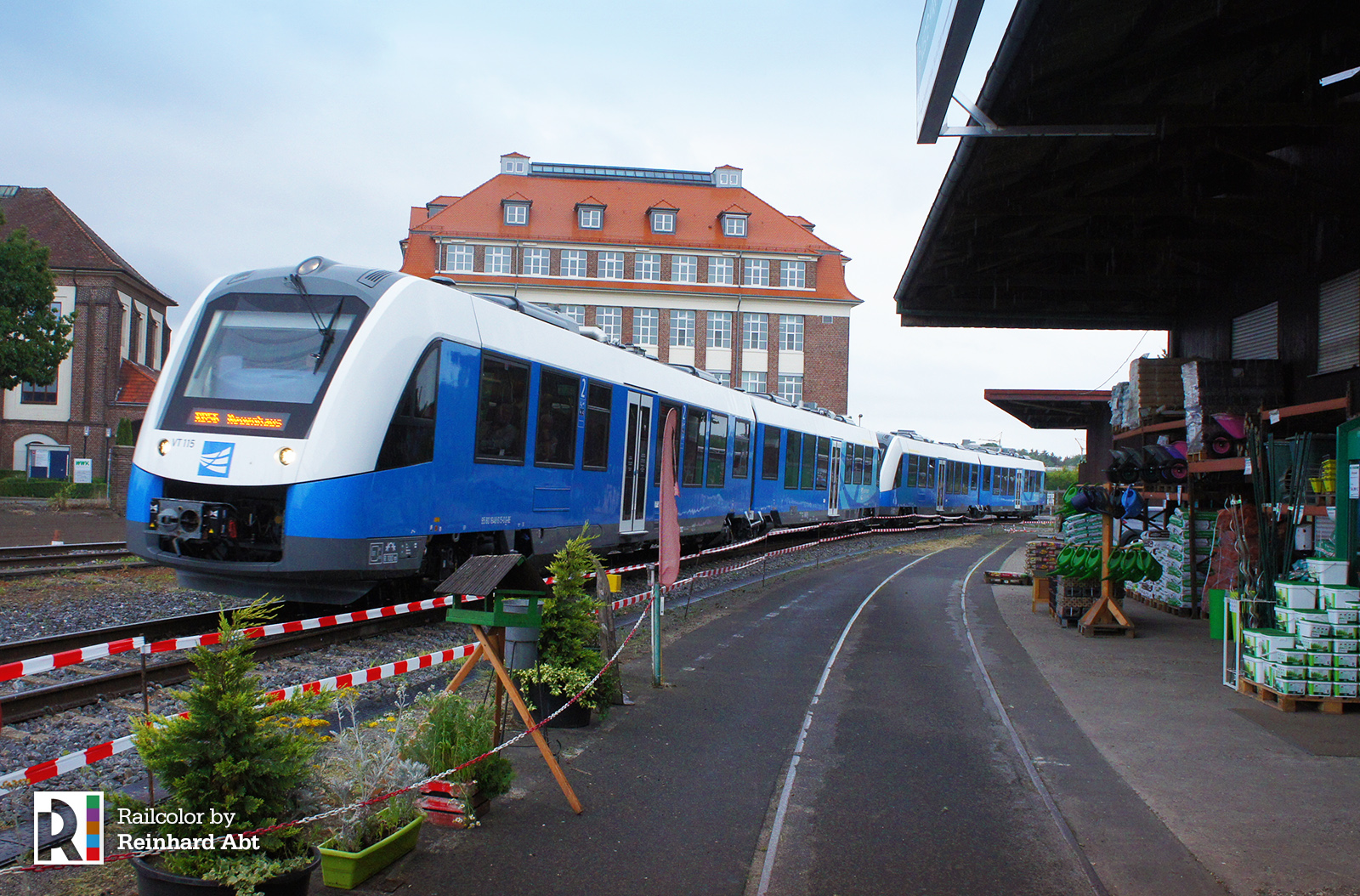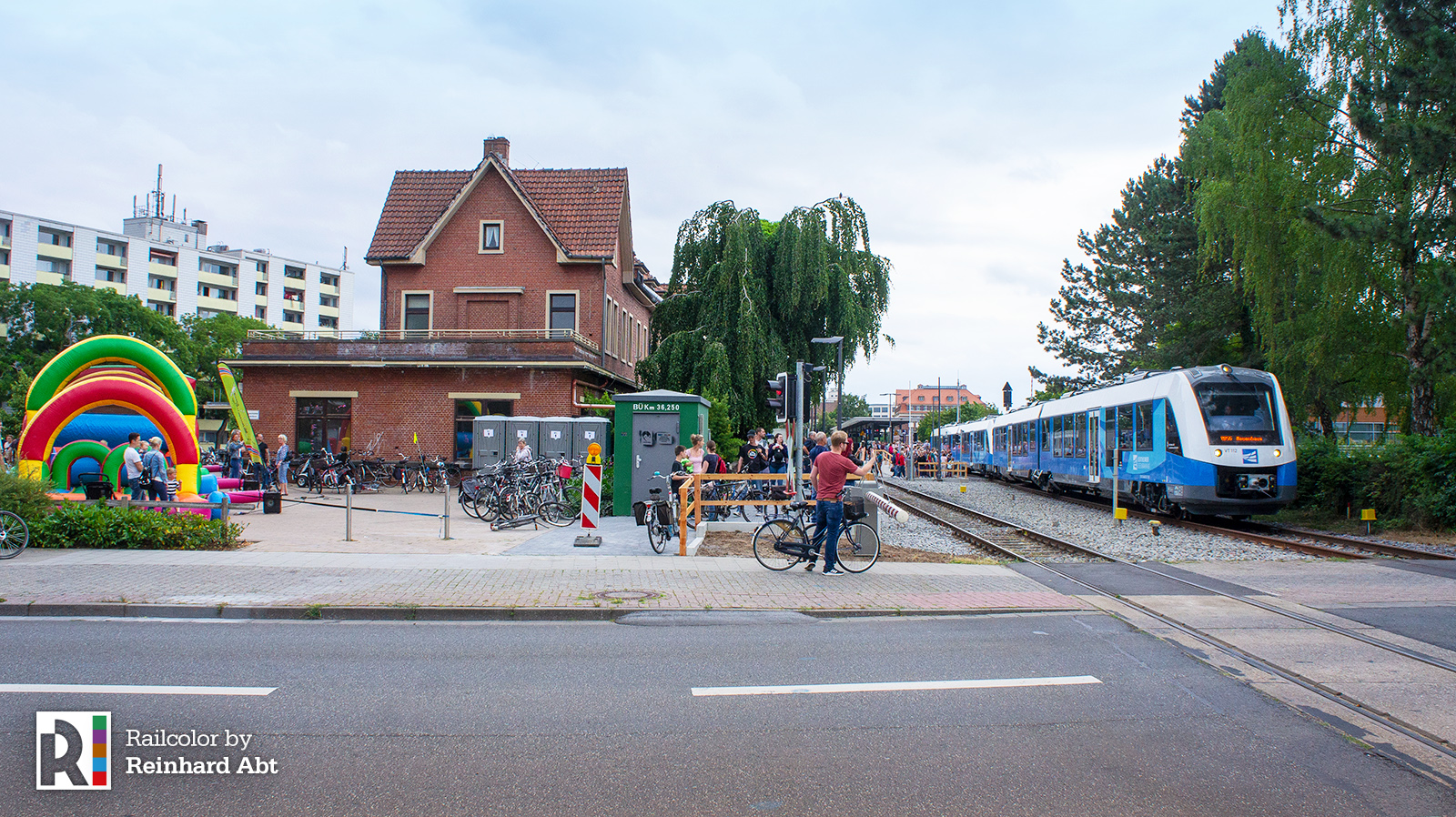 Now that the line is officially re-opened, it is likely that RegionalBahn 56 will focus on its long-term plan: extending the passenger services to Coevorden in the Netherlands.
Social media