This post was made with your help. You have news for us, nice images or corrections? Contact us here.
We thank Razvan Popa, Badics Ádám, Károly Ákos and Bíró Bence for their contribution. The article was originally published on 17.04.2019 and updated on 26.04.2019 and 03.05.2019.
A transformation for ELL lease locomotive 193 741 – It is now orange, blue and sports the logos of Train Europe. This operator is part of the Grampet Group from Romania.
The design may look familiar – Train Hungary for example, part of the same group, uses an identical livery, orange and blue.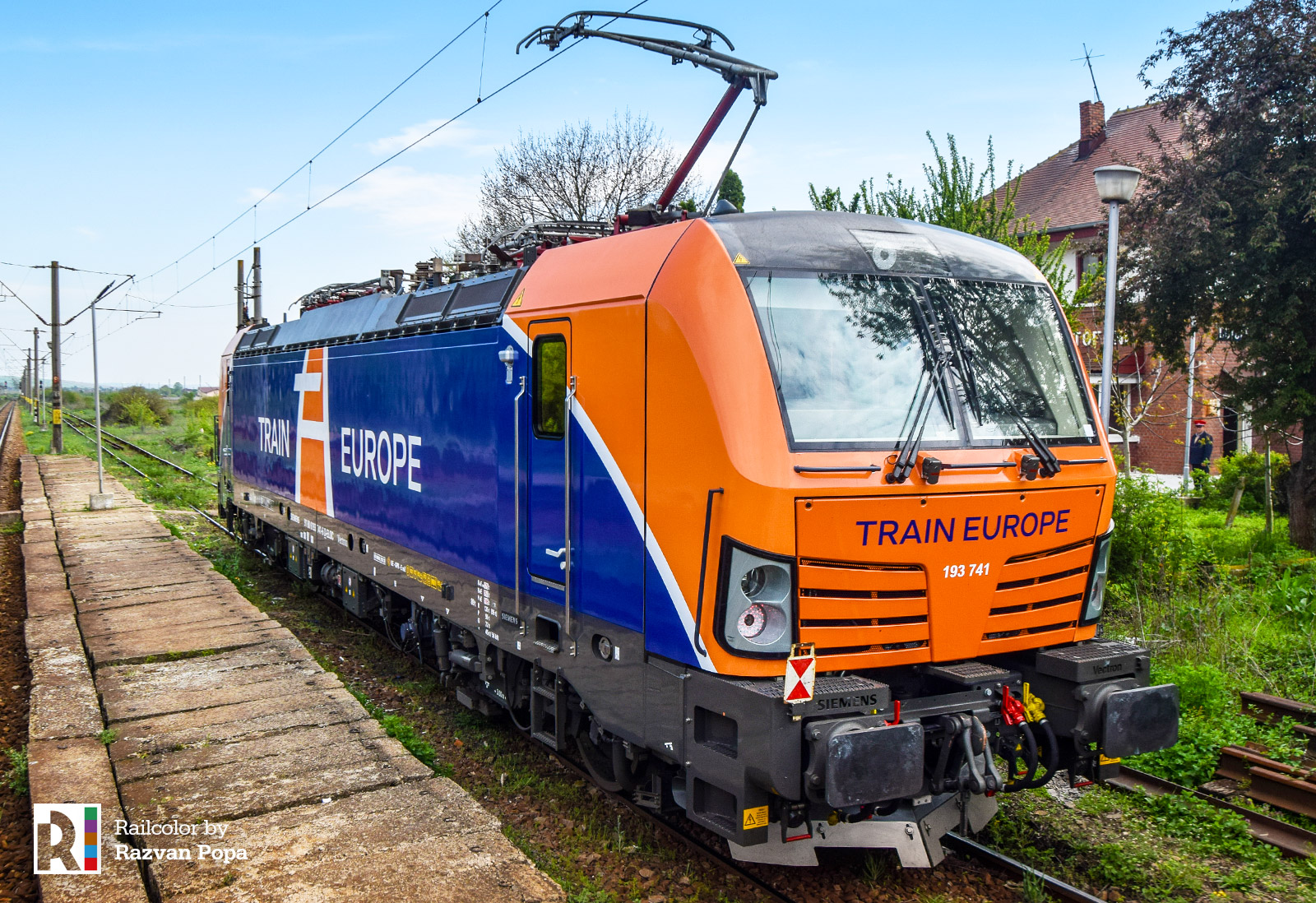 Upadate #1: RO>HU
The locomotive has already made a first crossborder transit. On 24.04.2019 (exactly a week, after it made its first appearance) the orange-blue Vectron was seen stabled at Budapest, Ferencváros station. Now we are eagerly waiting to see it pulling trains. Aren't you?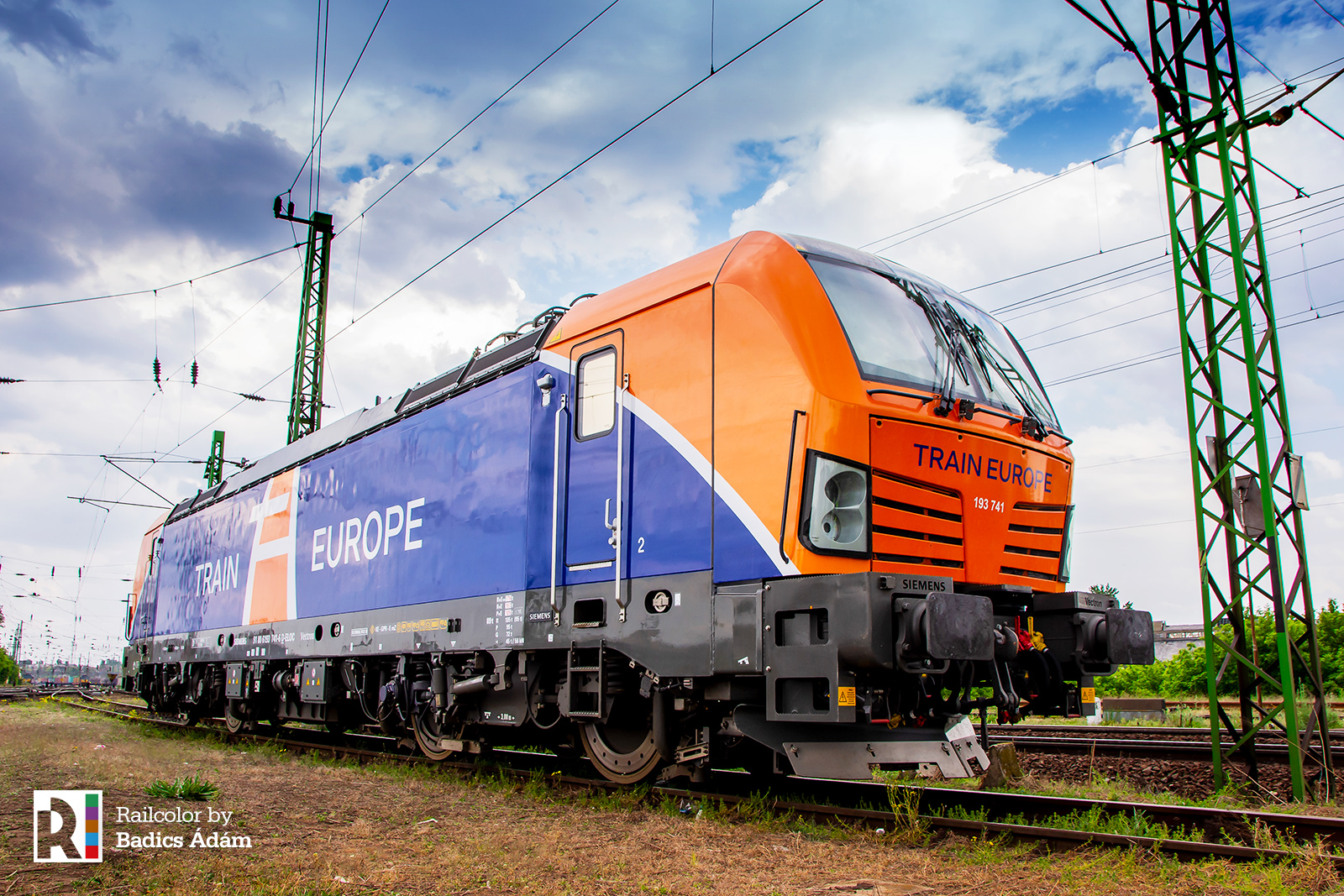 Update #2: Pulling trains
On 2nd of May the magic happened: 193 741 was seen driving a fuel train. The pictures below show its run through Albertirsa and Mezőkövesd in Hungary: