At the end of 2018, ZSSK Cargo applied its corporate livery on a Vectron MS locomotive for the first time. The state freight operator is hiring 10 such locomotives from S Rail Lease. One by one, 383 201-210 got this design during the past months (only 383 210 still needs to be confirmed). Let's pay them a visit to see how these are doing in Slovakia.
A picture report by Steffen Troendle and Martin Drube.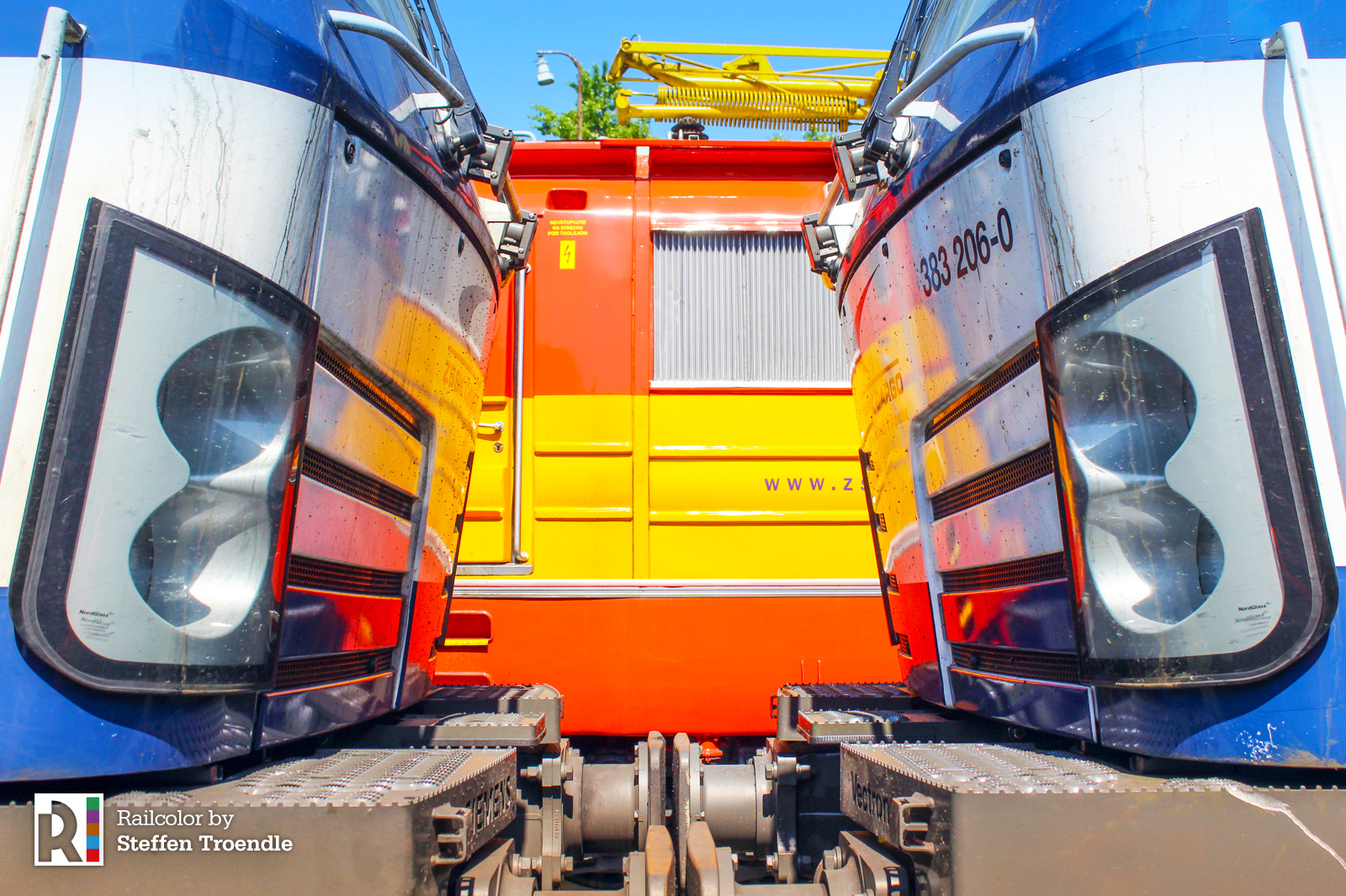 Steffen managed to capture a total of 4 different locomotives of ZSSK Cargo; 383 203, 204, 205 and 206. The slideshow below shows them driving trains in Slovakia:
See them in action:
Locomotive 383 205 has small markings/stickers about S Rail Lease – you'll find them just above the NVR number: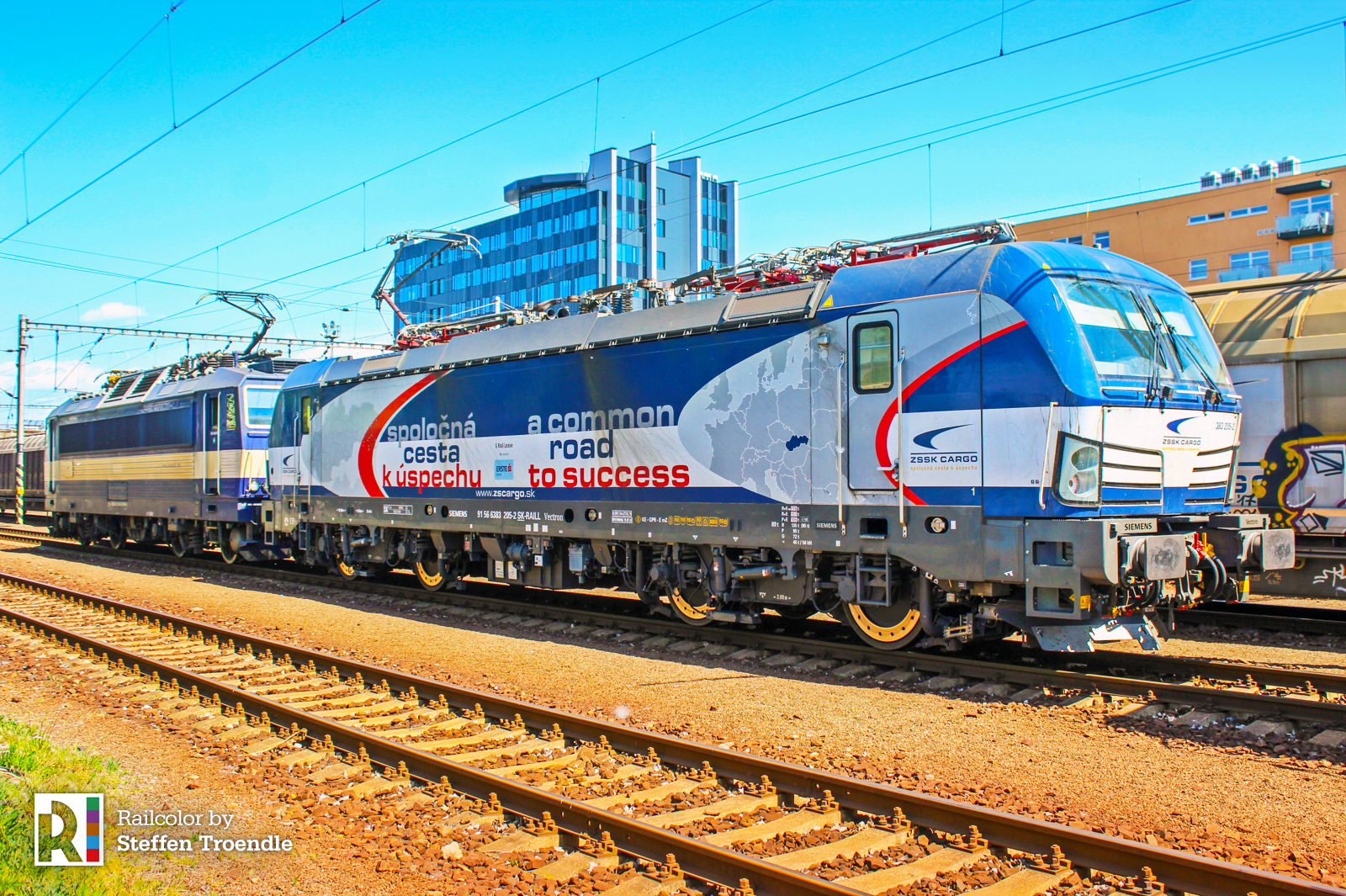 Bonus: Portrait of 383 203
To add more details to the overview, we are also publishing several portraits of locomotive 383 203. This was the first locomotive we recorded of which the bottom part of the snow plough is painted yellow. We have seen this on 383 207 too.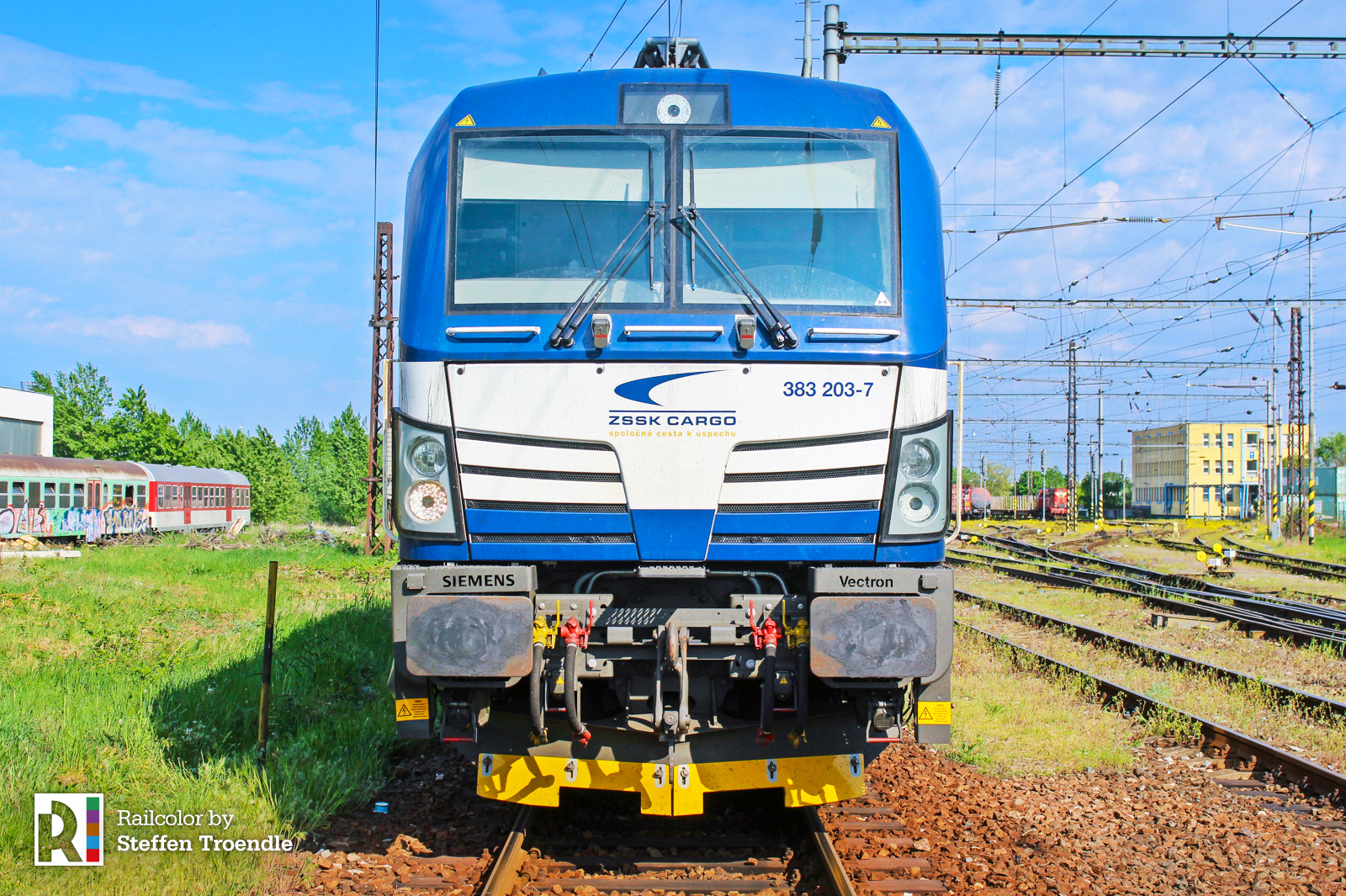 The full fleet of S Rail Lease > ZSSK Cargo comprises numbers 383 201-210. These have the A17 package, which enables them to work in the following countries: DE-AT-PL-CZ-SK-HU-RO-HR-SI. S Rail Lease owns 10 more Vectrons; To find more information about them, check out our Expert article, which features their full numbers.