Today Rheincargo has announced the official acquisition of three TRAXX AC2 electrics from DB Cargo Deutschland. One of them is 185 350, already with new Rheincargo logos. 
After investing in ten new TRAXX AC3 electrics, around two years ago, the German rail freight operator has now acquired three second hand TRAXX locomotives; Rheincargo has bought three TRAXX AC2s from DB Cargo Deutschland.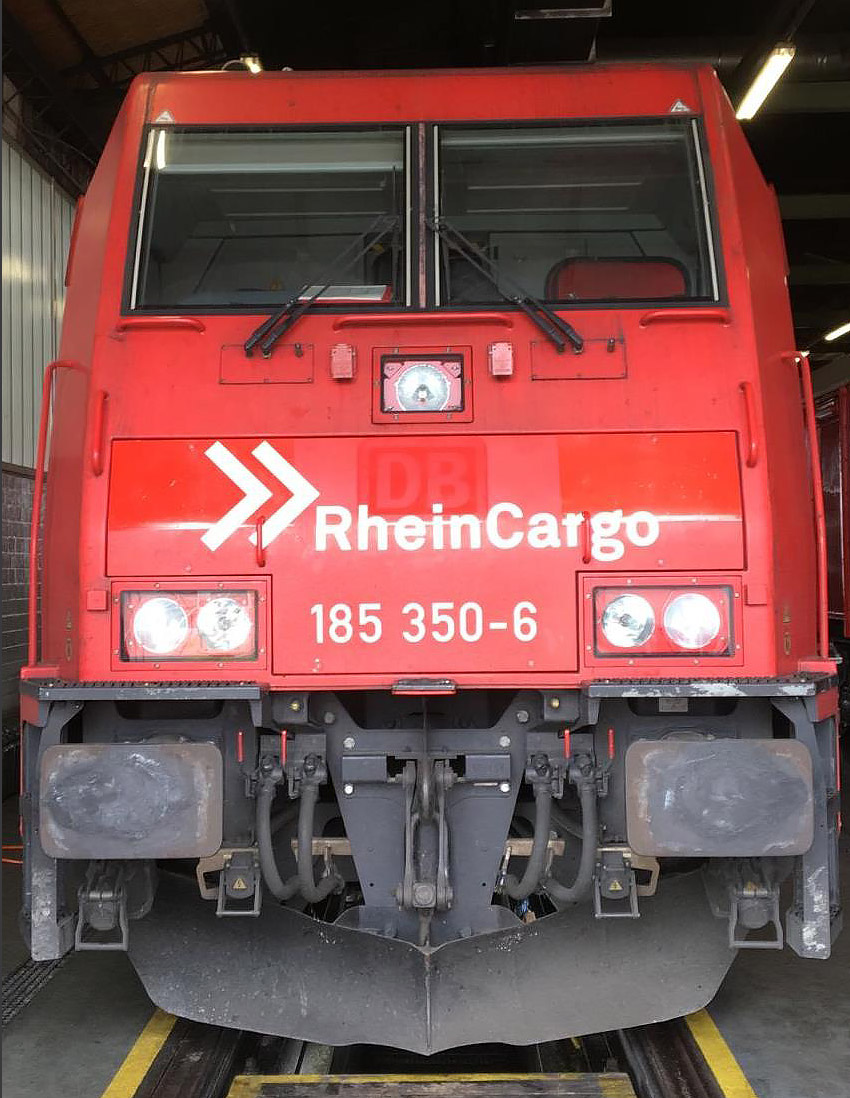 The 5.6 MW machines, in red DB livery, are currently getting new Rheincargo logos. Starting next May, the locomotives will be used for new container services between Köln and Hamburg.
Railcolor commens:
During the past days, 185 340, 349 and 350 where seen with D-RHC VKM
Series 185 an 187 electrics of DB Cargo Deutschland are for sale
185 340/349/350 are authorized for Germany and Austria
Update 06.05.2019 – 185 350 in service