On 25.11.2016, RheinCargo published an official statement about its newest locomotives: 
RheinCargo, Germany's largest private railfreight operator, strengthens its locomotive fleet with the acquisition of ten new locomotives. With these Bombardier TRAXX AC3 type electrics, the company modernizes its fleet and creates the basis for more environmentally friendly railtransport.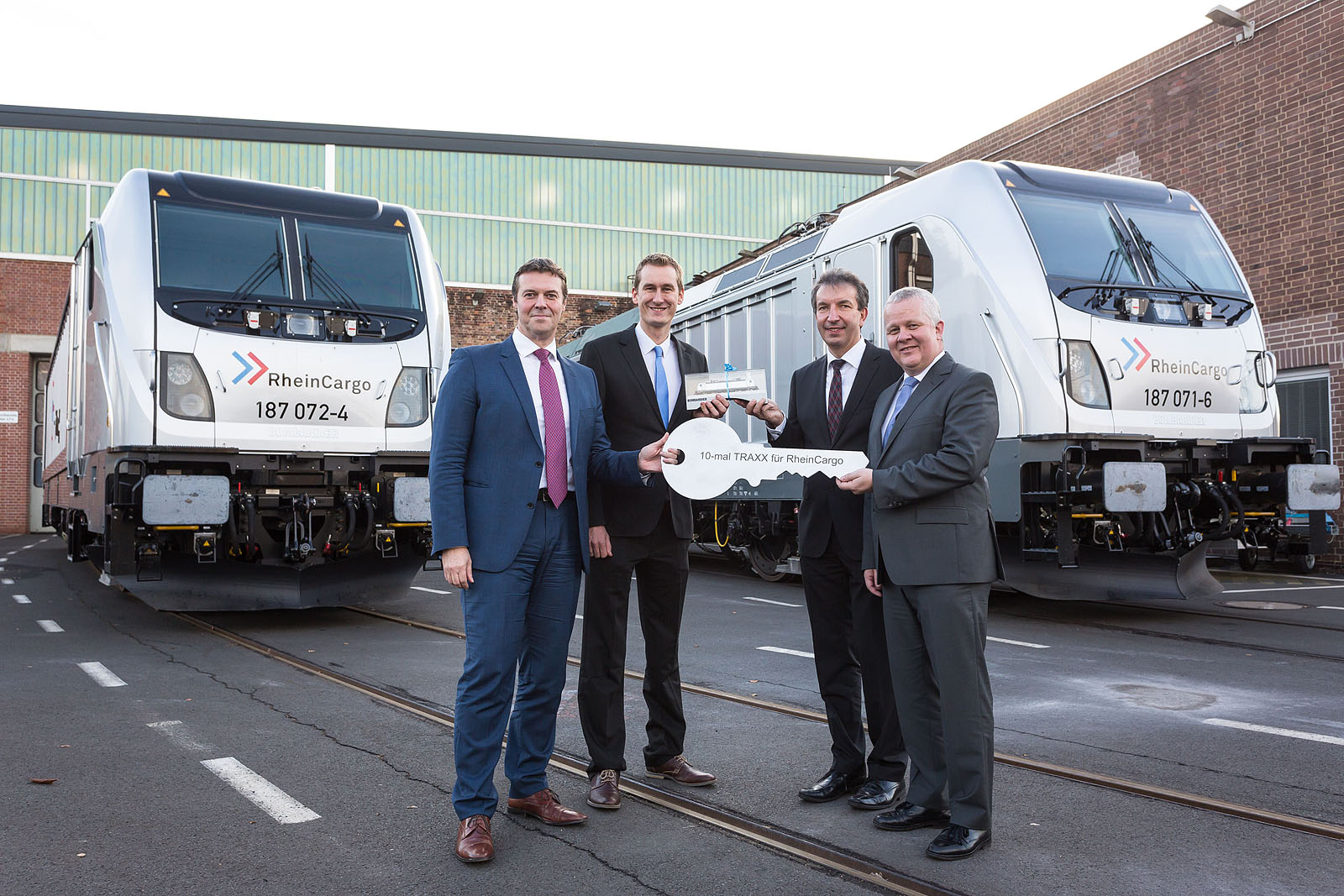 "RheinCargo stands for reliable, efficient and sustainable logistic solutions. We are delighted that we will be able to further improve our offer to our customers. With the new locomotives, we are investing in our production quality and strengthening our nationwide presence" says Daniel Jacobs, Head of Vehicle Management at RheinCargo.
On 25.11.2016, the first three of a total of ten electric locomotives (series 187) were handed over offcially to RheinCargo at Bombardier's assembly factory in Kassel. The remaining seven machines will be put into service before the end of this year. RheinCargo will use the 140 kph fast locomotives for long-distance services in Germany, thereby transporting, among other things, mineral oil, building material and container trains.
RheinCargo TRAXX AC3 locomotives, main parameters:
catenary systems: 15 kV AC 16 2/3 Hz + 25 kV 50 Hz AC
duration power: 5.6 MW
vmax: 140 kph
no Last Mile diesel / shunting module
homologated for Germany
designation: RheinCargo 187 070-079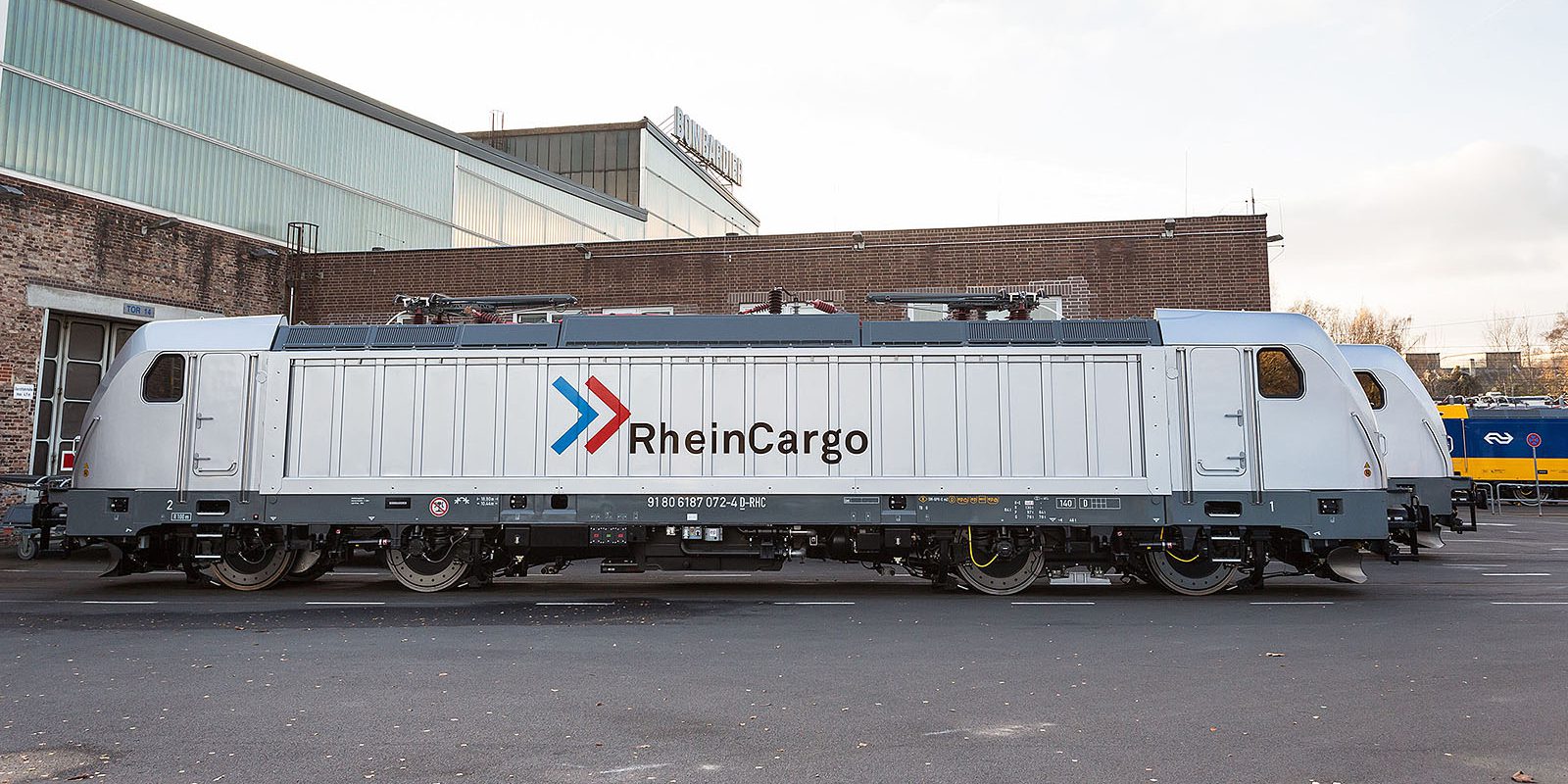 For RheinCargo, founded in 2012, the acquisition is the most significant investment in its fleet up until now. At the end of 2013 the company invested in the modernization of its diesel locomotive fleet (Railcolor: RheinCargo bought five TRAXX DE locomotives) and it is now taking the next step.
"RheinCargo operates one of the most modern fleets in railfreight traffic in Germany. The new locomotives are a very good addition to our existing pool. We are thus reducing the average age of our locomotives to around eight years. In this way, we can offer environmentally-friendly and reliable transport to our customers," explains Daniel Jacobs.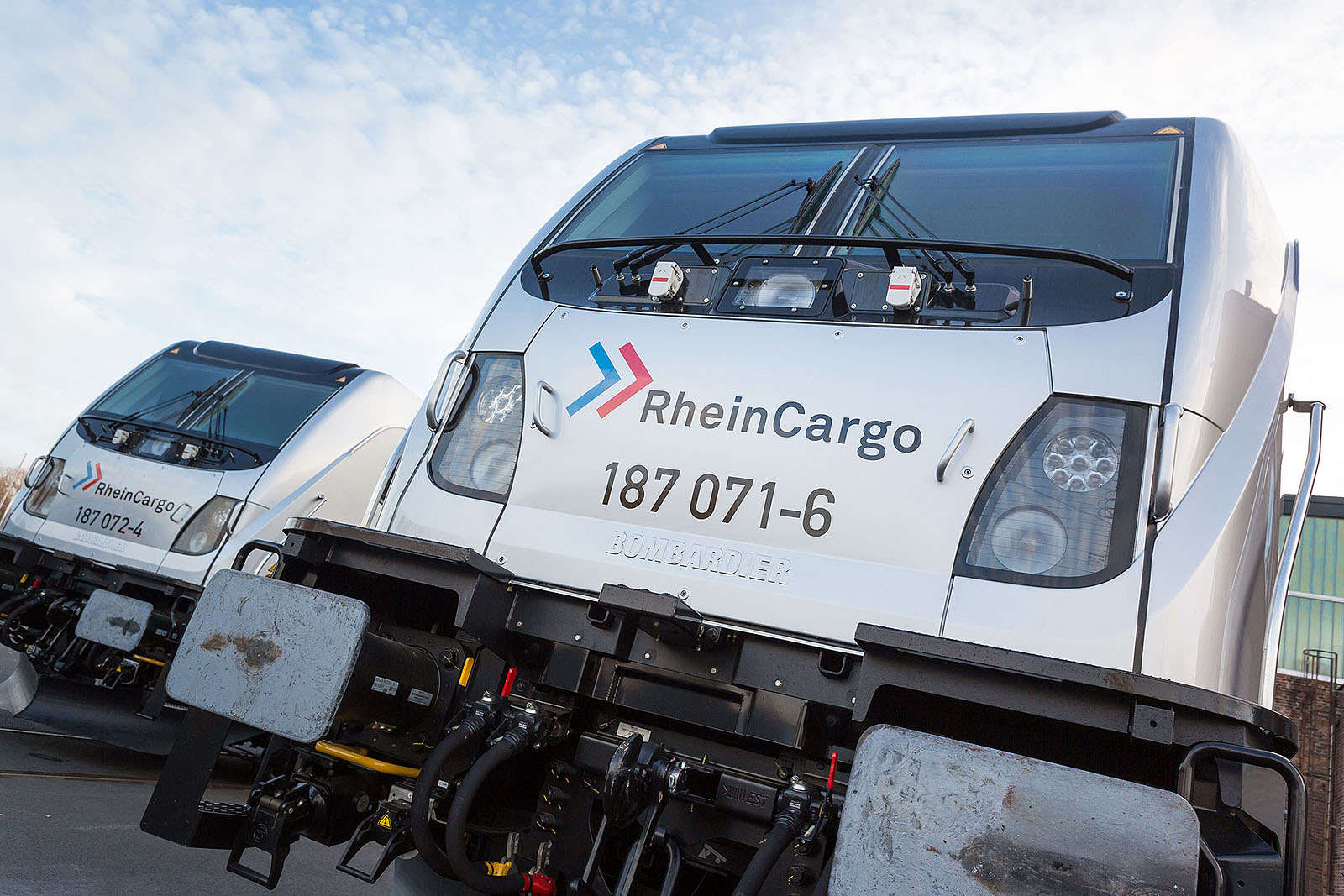 Read more about these locomotive in our Railcolor.net database.