It is a chain reaction? Below and above you see the newest locomotive for Hamburger Rail Service (HRS) from Ahrensburg. We knew a G6 in HRS colours (650 082), recently the first TRAXX was released in orange (482 049), and now Vossloh has handed over a DE18.
We thank Eisenbahn-Nord for the picture.
'Starke Partner mit Zugkraft' is written down on the cab – Update: the loco also sports the logos of Vopak – a metal chain is used as symbol to visualise the cooperation between HRS and Vopak. We don't see a visible number on the '4185 026', but it does have a name: Elif.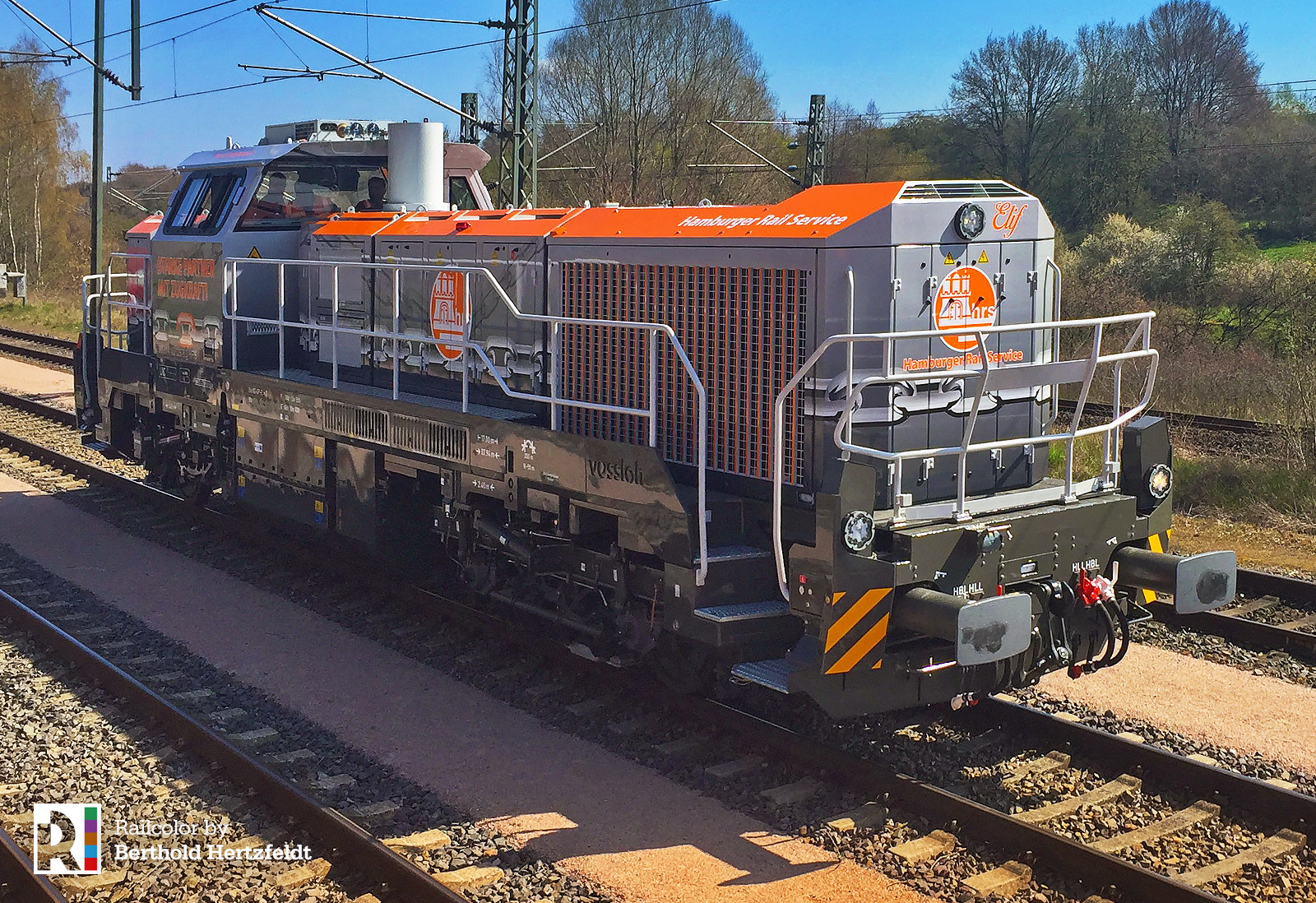 In social media: