Lately, Railcolor News has been on a streak reporting on Vossloh's latest DE 12 releases. The production of this type of locomotive is in a renaissance. This time we take a step back to introduce you to an older member of the series. One that has been missing in our records.

Railcolor News thanks Axel Schaer for sharing his interesting picture.
With Vossloh's ongoing production of DE 12's advancing, it's time to rewind with an older locomotive: 92 80 4125 005-3 D-VL.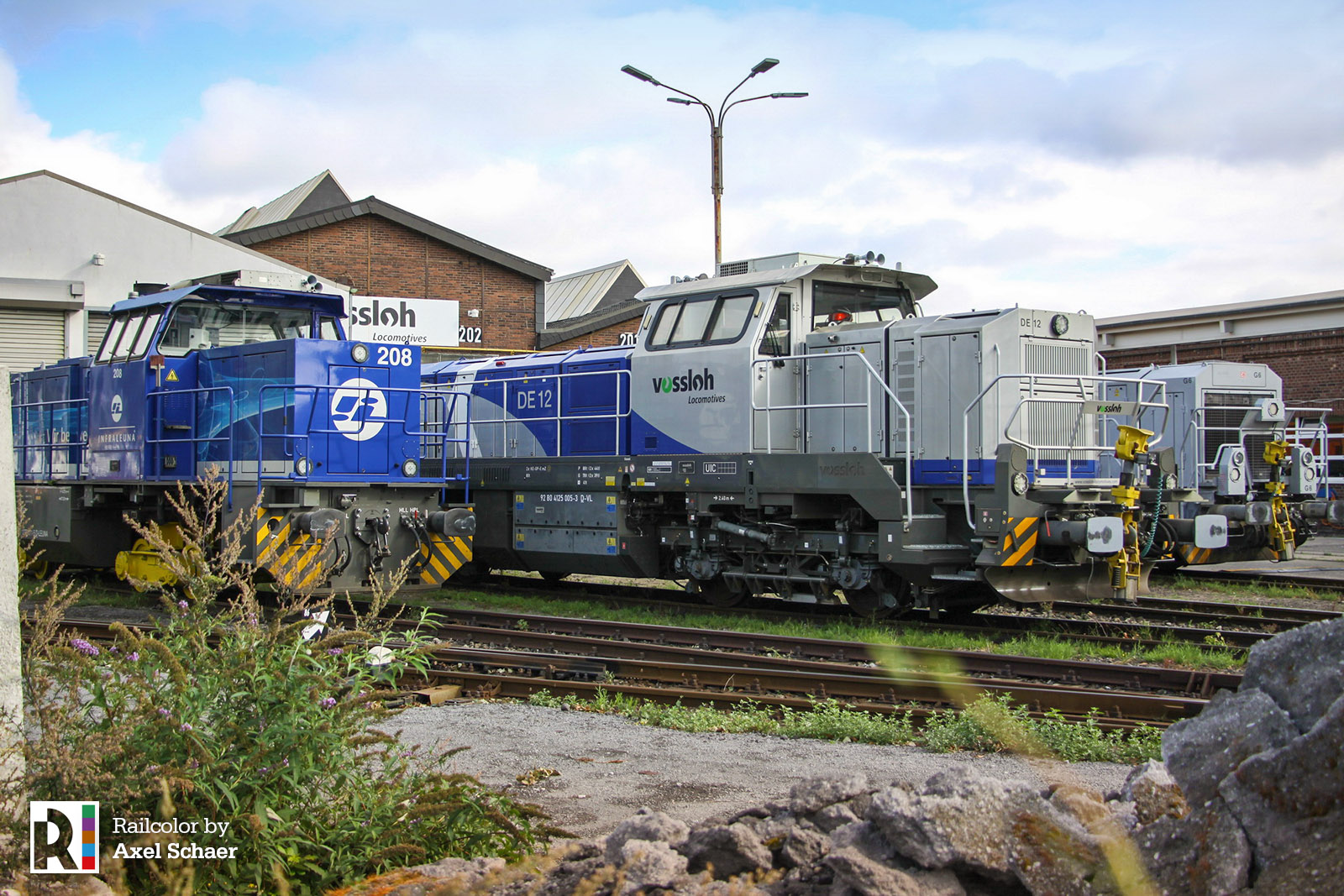 Captured on 29.08.2020, the image above depicts a locomotive that managed to stay off the radar. 4125 005 fits in between the four BASF locomotives from years ago and the recently restarted DE 12-production, of which 4125 006 for Infraserv Logistics was the first.
Remarkable: 005's livery is identical to a DE 12 locomotive that debuted during InnoTrans 2012 – however, would not get confirmation that it is actually the same machine.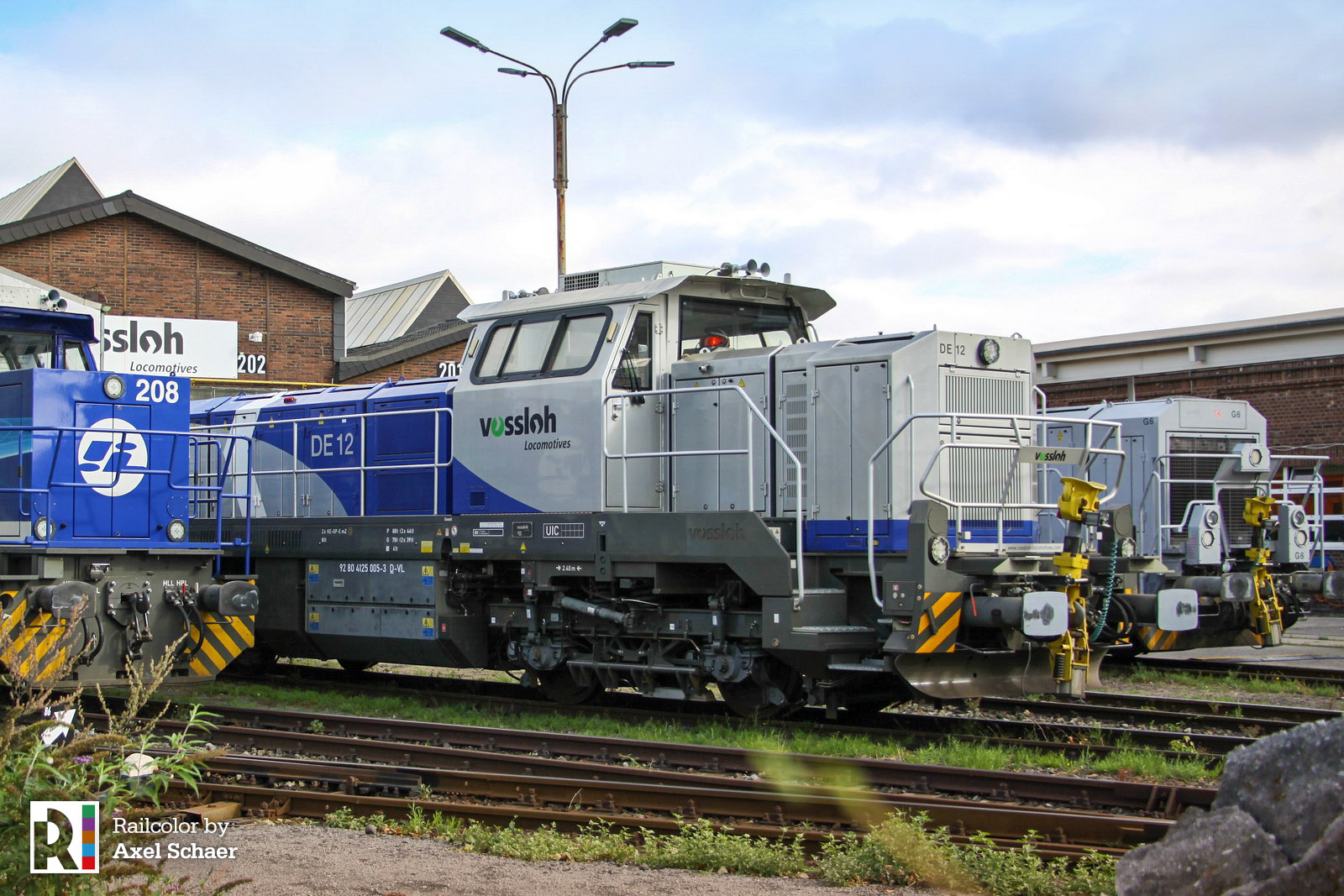 Remarkable 2: The locomotive has no date of authorization (Abnahme) nor any country in its UIC raster.
Anyway, we will be keeping an eye on this one; in the meantime, you can pay our DE 12 [Data] page a visit for an up-to-date overview of all the old and new DE 12s: