Our expert readers got the news first: the TRAXX 186 295 made its comeback last week with new colourful stickers produced by Loc&More. In its new outfit, the locomotive was working special charter trains of BahnTouristikExpress (BTE) last week.
We thank Daniel Kneer, Loc&More and Jeroen de Vries for sharing their pictures with us.
Back in 2017, 186 295 of BTE suffered a considerable damage in Deurne (NL), after hitting an excavator on a level crossing. Now, the locomotive has been repaired and ready to pull trains.
Finishing touches
The picture below shows the final steps of the sticker application process, which took place in Nürnberg on February the 21st: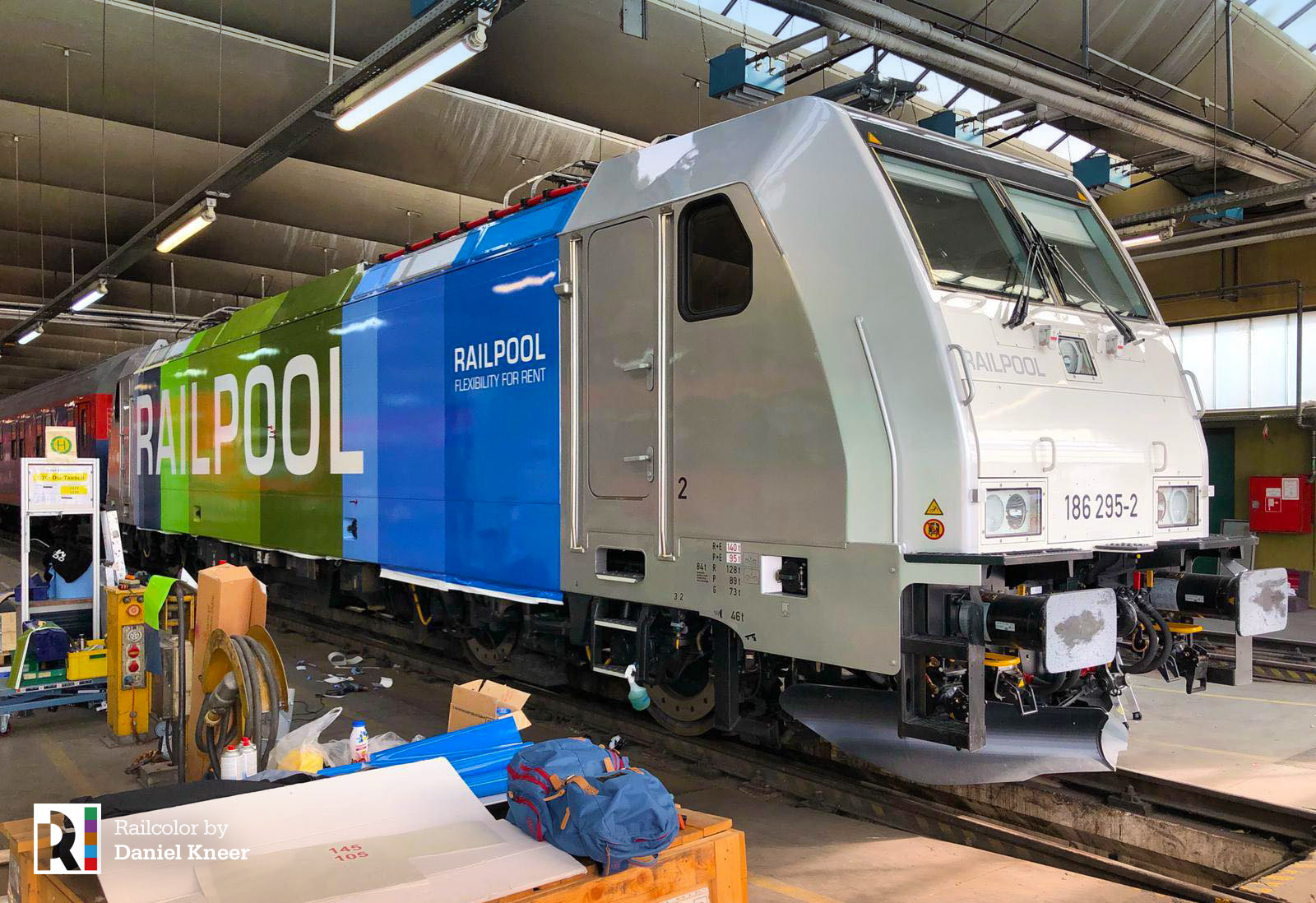 Out and about
Once wrapping was complete, the final result could be revealed under daylight: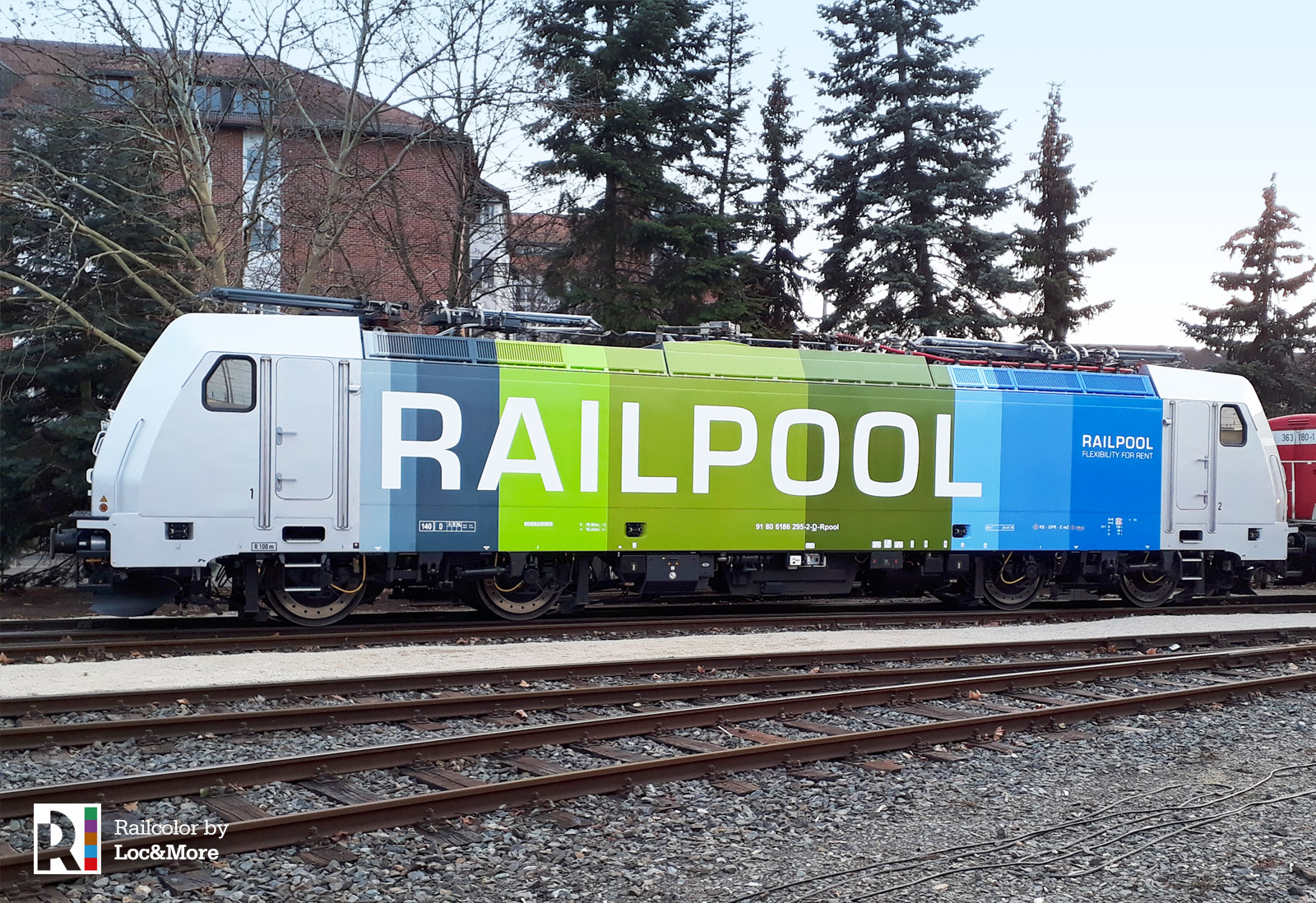 Pulling the BTE train
It's time to add the red/blue passenger cars of BTE. On the next day (or rather night), the TRAXX MS2e was seen in Kaldenkirchen (DE) with the sports train between Den Haag (NL) and Schladming (AT):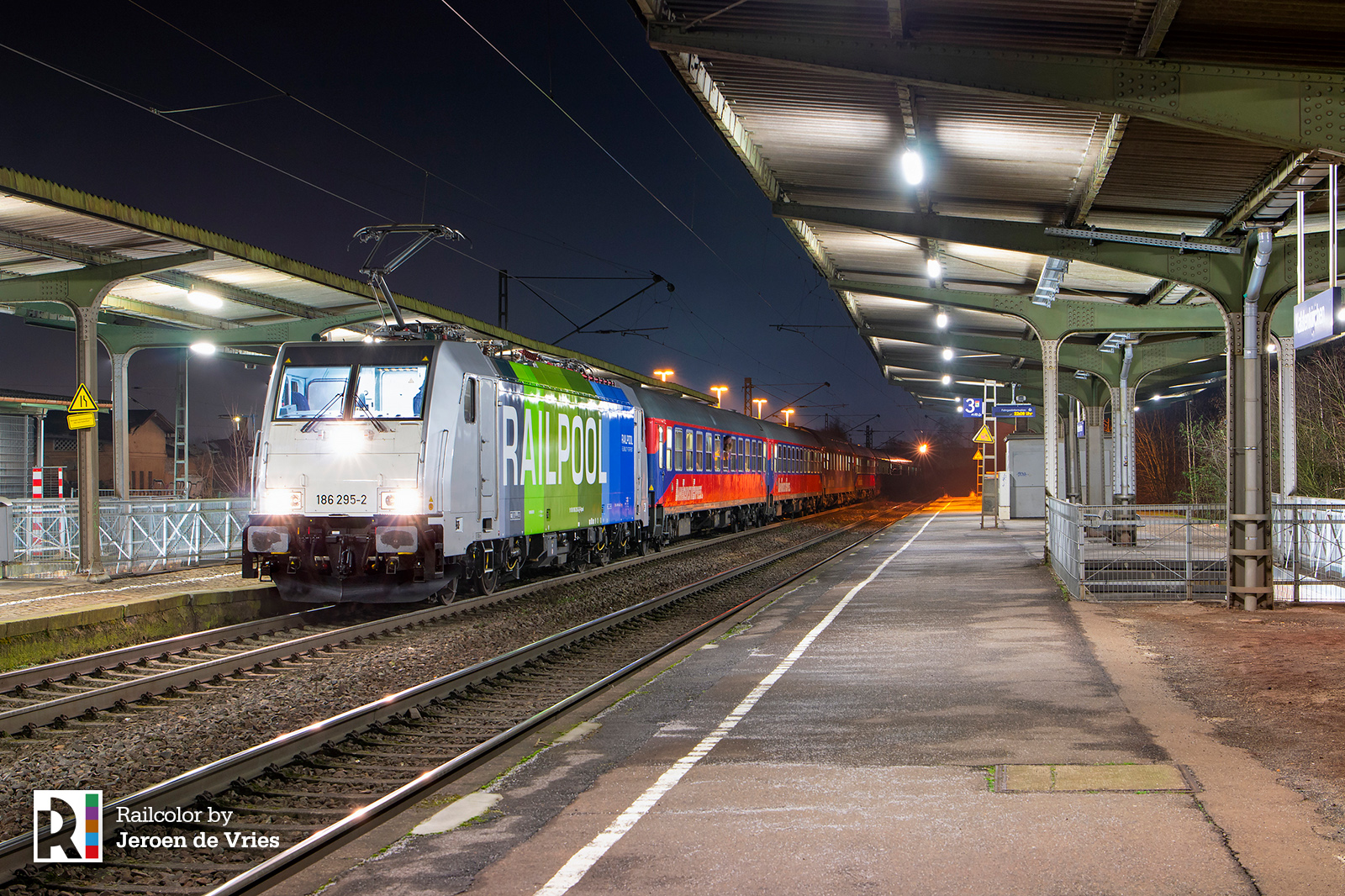 New: Submit your best pictures or news tips to Railcolornews
Want to share your pictures of this (or perhaps another) locomotive with us and see them published on Railcolornews? Make sure to check out our brand new submission form for further details!