Laude Smart Intermodal SA from Poland announced it's tendering for four 6-axle electric locomotives – at least two locomotives should feature a (last mile) diesel module.
Laude Smart Intermodal SA (LSI), a transportation and logistics services provider from Poland, started the procurement process for four 6-axle electric locomotives for the further development of their intermodal transports. LSI runs intermodal trains between Poland and Ukraine, Russia and Moldova. A minimum of two of these electrics should feature a (last mile) diesel module. The contract value is PLN 75 million (€ 14,2 million).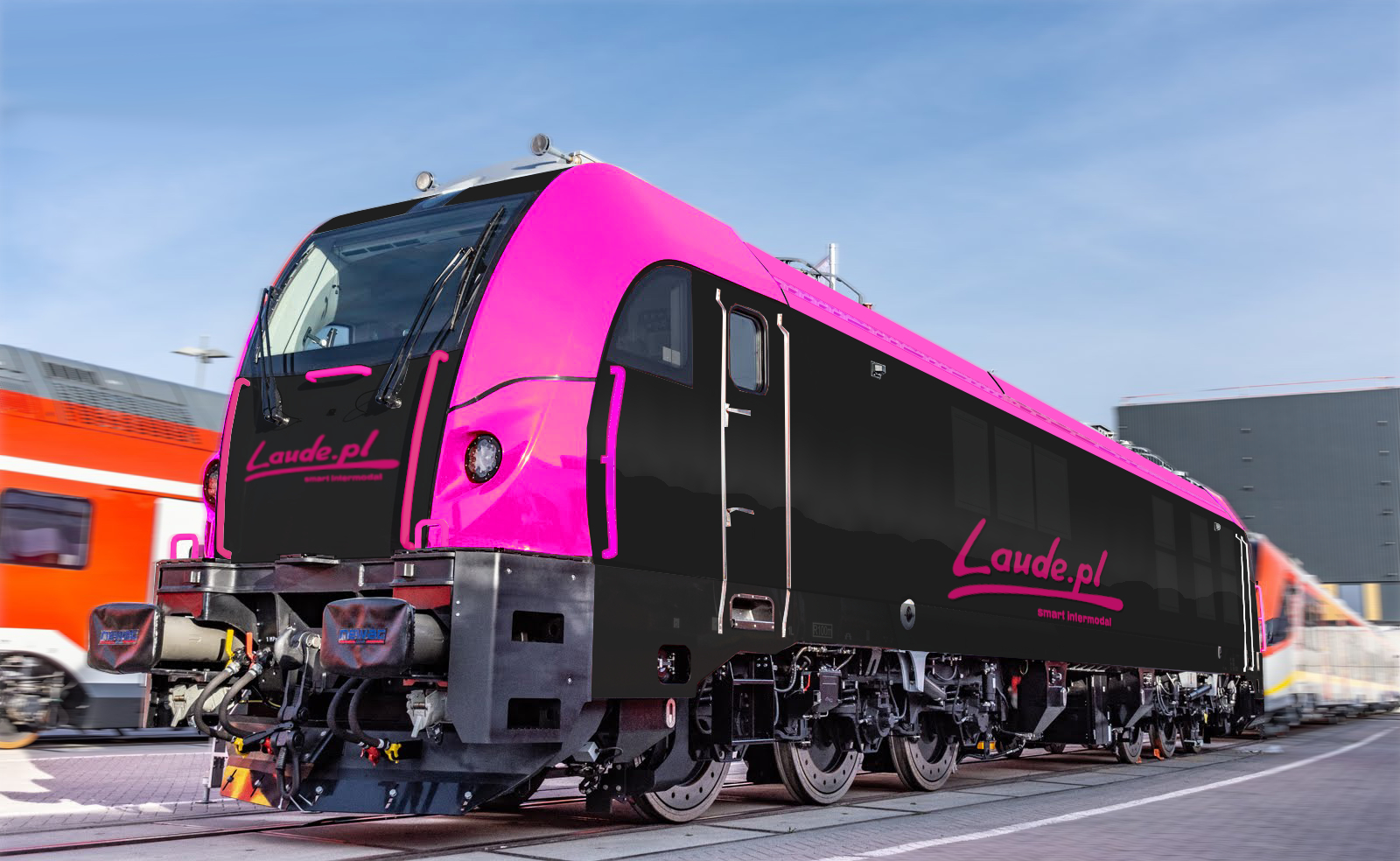 The following requirements apply:
compatible with Polish railway infrastructure in power system and gauge;
meet the UIC requirements in safety and dynamic properties;
minimum power of 5 MW, traction force of 410 kN, able to run 4.000 ton trains;
The axle load  at 20 tons, resulting in a maximum weight of 120 tons;
maximum length (over buffers)  20,33 meter, maximum width 3,1 meter.
Railcolor: The Newag built 6-axle Dragon locomotive seems a very likely candidate for LSI. So we made an impression of a Newag Dragon 2 in Laude guise. There is no relation to Newag nor Laude.