Here it is, and it is pinker than we expected: This is E6ACTab-031, number one, out of four, Dragon 2 locomotive for the Polish operator Laude Smart Intermodal:
Pink is an unusual choice for rail operators, but the color pops up every now and then. We have Oceanogate in Italy for example, the SagaRail trains in Sweden, when T-Mobile sponsors your train they turn magenta, and one EuroStar power car looks rather pinkish. Picking this color does make you stand out in the crowd though – and on rails. Laude Smart Intermodal – a Polish freight operator mostly dedicated to connecting Poland with Ukraine, Russia, and Moldova, decided to order four Newag Dragon 2 locomotives, exactly one year ago. On 06.05.2020, the first locomotive was officially presented: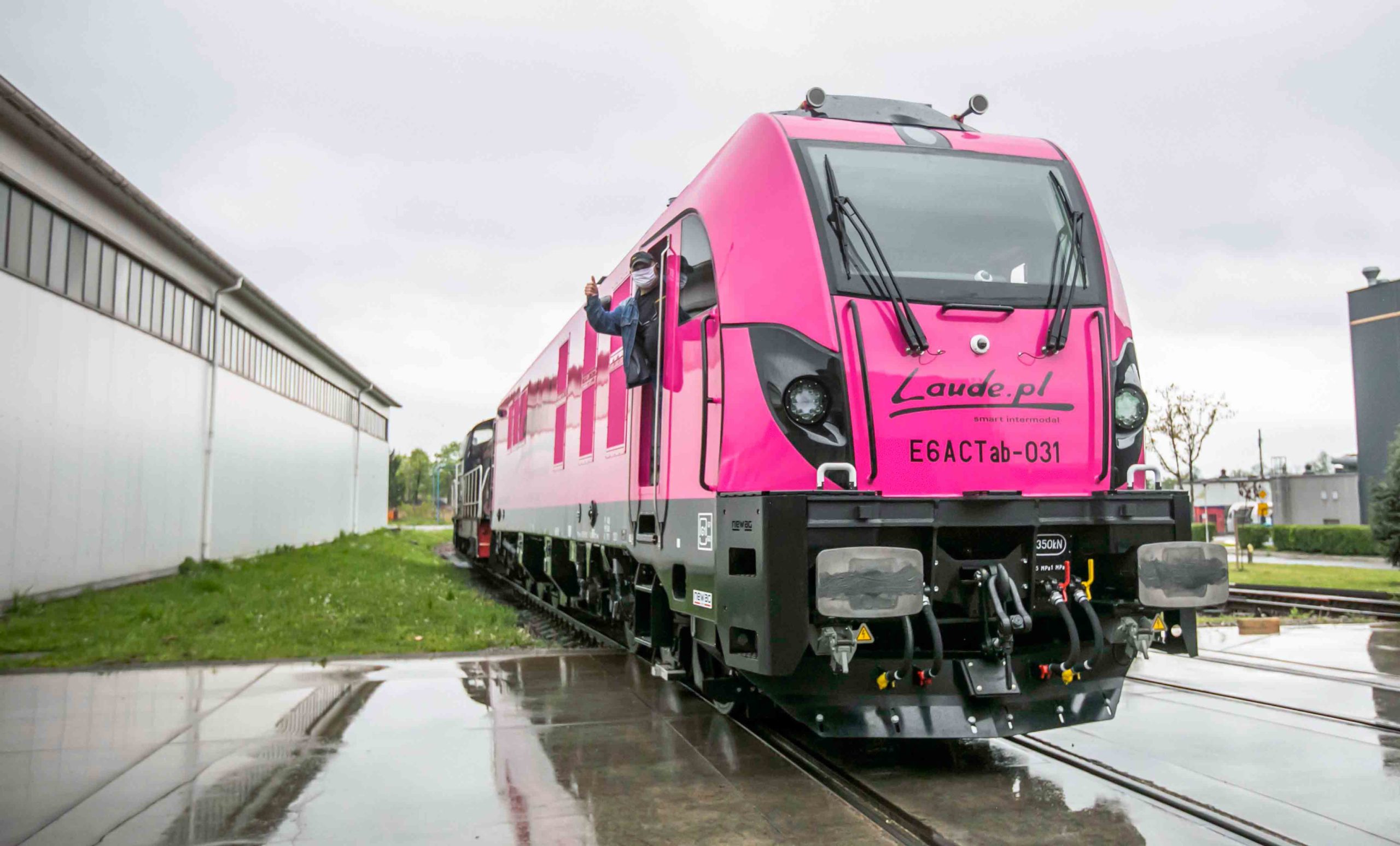 Locomotive E6ACTab-031, or '91 51 3160 459-6 PL-LAUDE', has a pink body and roof section, a grey colored frame, finished off with stylish black "makeup". This DC locomotive is equipped with ETCS Level 2 Baseline 3.4.0, similar to the six on order by another Polish operator, Lotos Kolej. This machine has no shunting diesel module, but two out of four machines will get it.
The pink Dragon is the first own locomotive in the fleet of Laude Smart Intermodal. Apart from the locomotive and fleet of trucks, the company also owns special bulk cargo and coil containers and transshipment terminals, making the gauge change on main routes easier. Apart from four Newag Dragon locomotives (all to be delivered by the third quarter of 2020), the operator is expecting a Siemens Vectron MS locomotive for international operation, coming later this year. We can not wait!
Want to read more: