In February rail freight operator Laude Smart Intermodal SA from Poland announced a tender for four 6-axle electric locomotives. Now, three months later, a contract is signed with manufacturer Newag.
We thank rynek-kolejowy.pl for their support.
Newag was the only company that placed a bid. It will deliver four Dragon locomotives in 2020, two of which will feature a diesel shunting module. The contract has a value of PLN 60.4 million (€ 14,1 million.)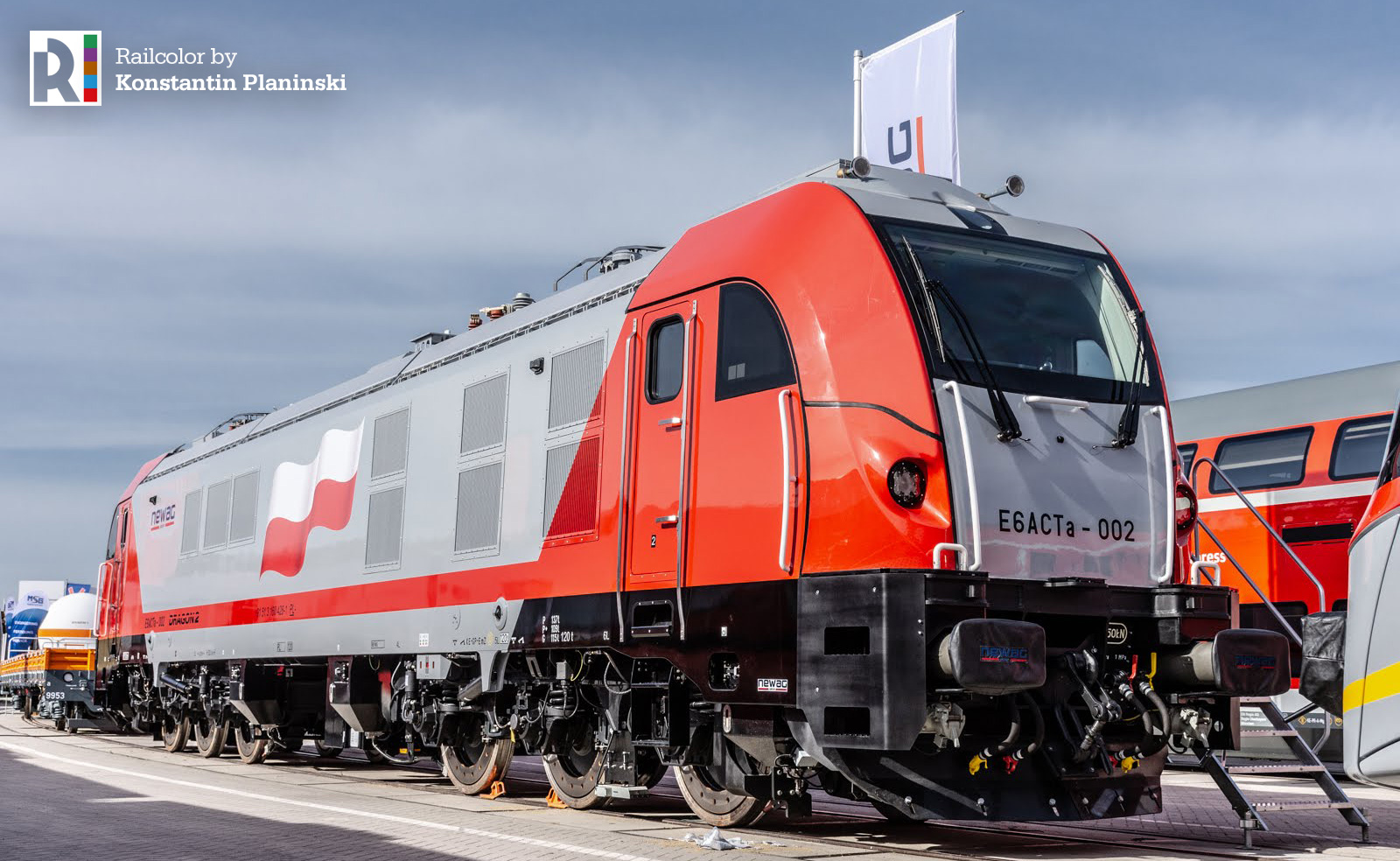 Back in February we released the artist impression also shown in this article. It proved to be visionary, indeed Laude will get Dragon electrics. Most important tech specs:
voltage system: 3kV DC
Axle configuration: Co'Co'
Power rating: 5 MW
Starting traction effort: 410 kN
Net. weight: 120t = 20t / axle
Railcolor: Newag's current 6-axle locomotive model is the 'Dragon2' of which at least 11 machines has been built so far (full list here). E6ACTa-011 is the newest one we have seen. If the Laude Dragon locomotives with diesel module will be of this model, it is the first time Newag receives an order for Dragon2 with diesel equipment.