On 14.12.2018 a mobile art installation on rails left Katowice in Poland, starting a tour across Europe. This is 'Noah's train': Ten green containers serve as canvas for different graffiti artists from five countries: Poland, Austria, Germany, France and Belgium. 5 stops, and every time two more containers get a colourful new design – portraying animals. 
Update (05.02.2019): We follow along the train's journey across Europe. Current status: on 02.02.2019 it reached Paris (FR); scroll down to see all its stops in chronological order.
Noah's train is organised by Rail Freight Forward, a common initiative by PKP Cargo, DB Cargo, SNCF, Lineas and the Rail Cargo Group. The World Climate Conference in Katowice in December 2018 was chosen as the starting point of a campaign that combines the idealistic 'save the climate' theme with an economical one: The rail operators want to boost the share of rail in overall freight transport from 18% to 30% by 2030.
The designs have a clear reference to the biblical story about Noah's ark. Will we save the world this time?
We thank Adam Kupniewski, Alexander Eristoff and Julien Michel for sharing their photographs.
Station 1: Katowice in Poland on 14.12.2018
Locomotive: PKP Cargo ET25-003 – animals depicted: zebra, shark, lion and wale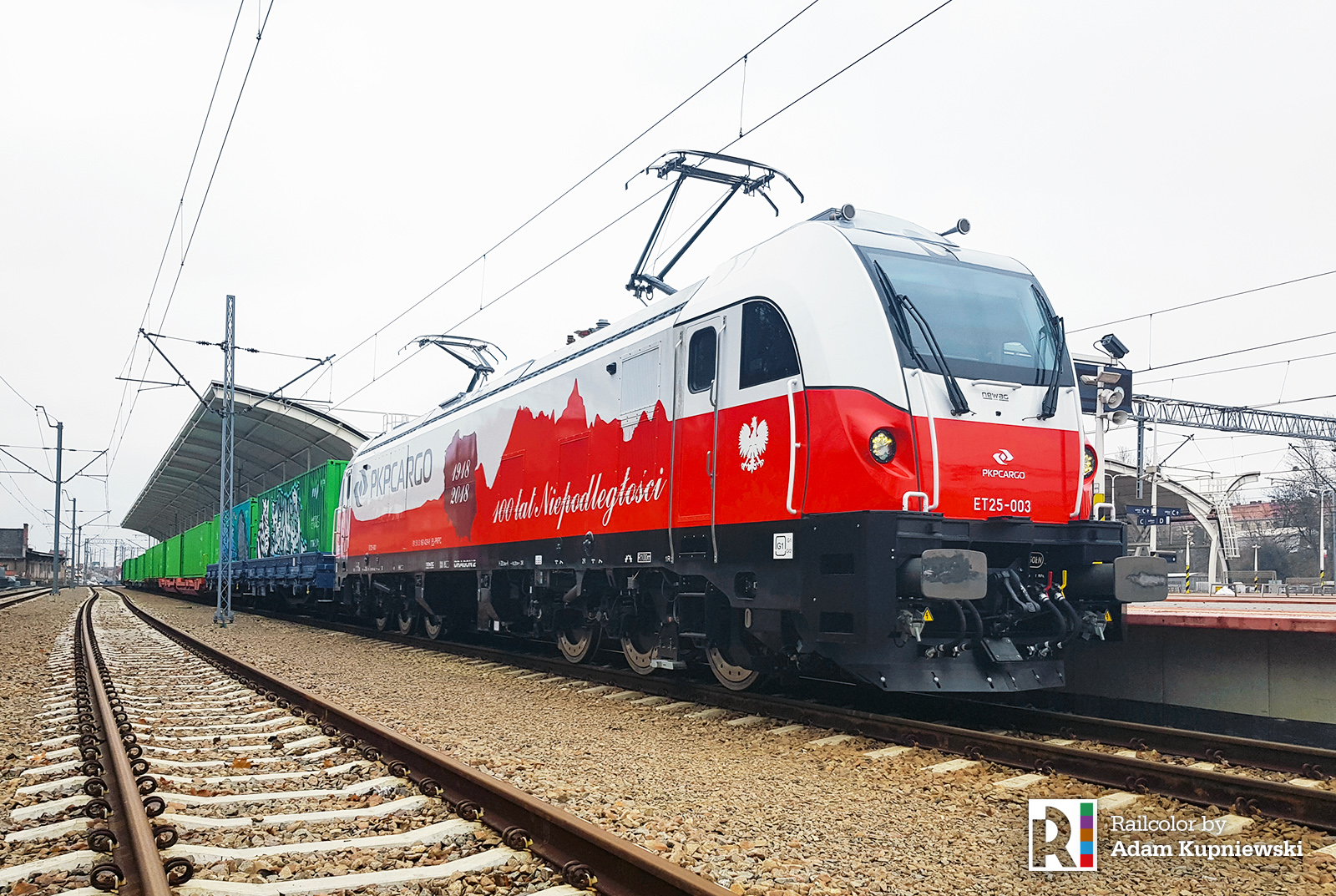 Station 2: Vienna Austria on 14.01.2019
Locomotive: ÖBB 1016 023 – animals depicted: flamingo, kingfisher, chameleon, killer whale: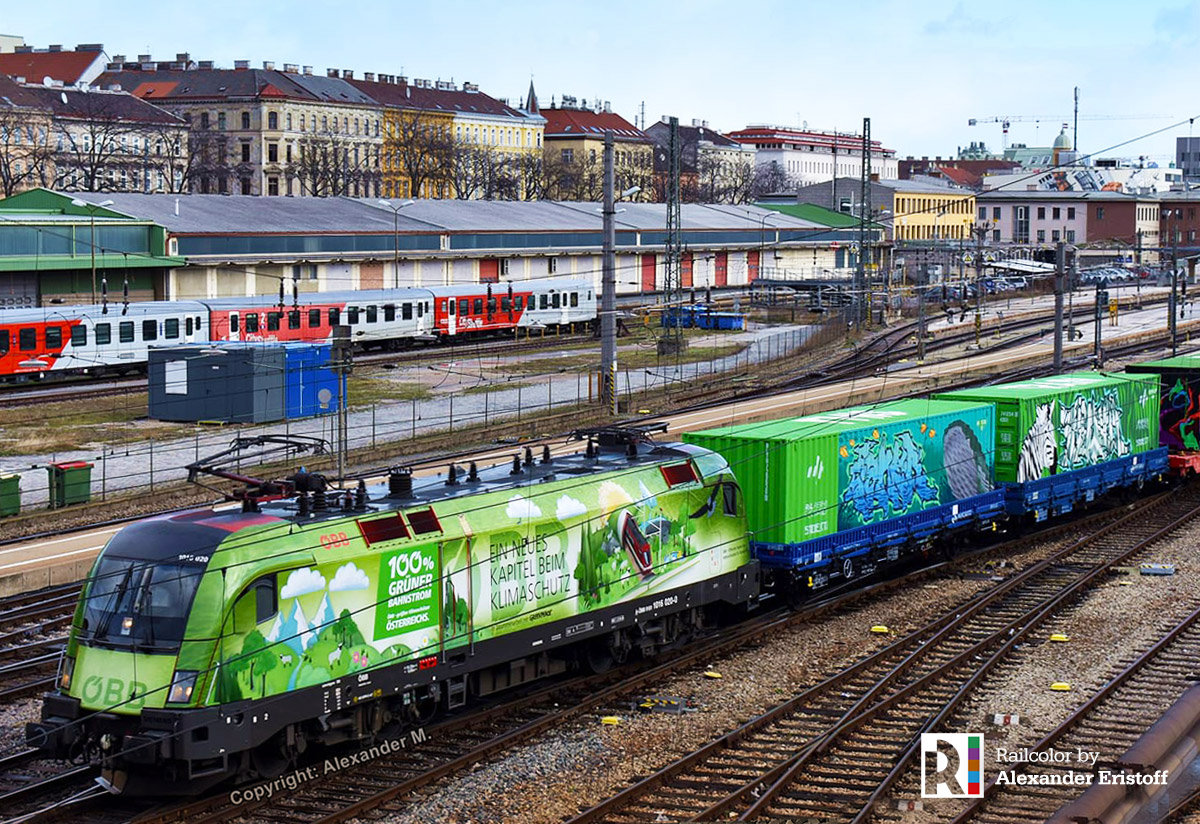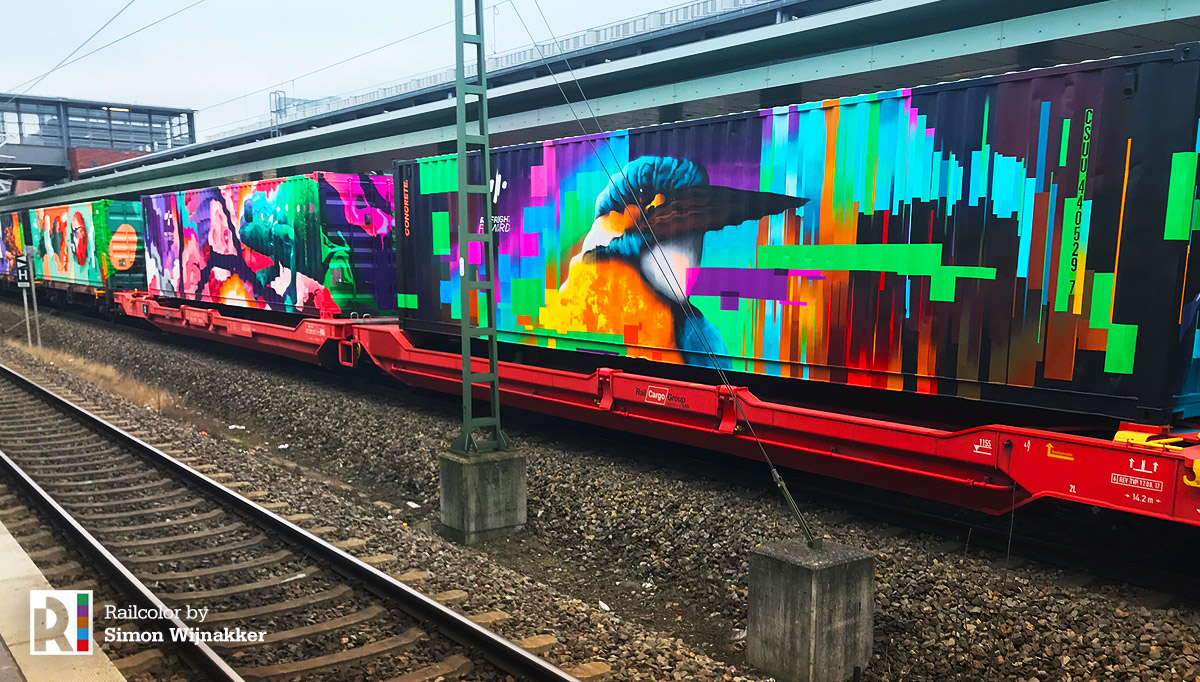 Station 3: Berlin Germany on 24.01.2019
Locomotive: DB Cargo 193 310 – animals depicted: bear (of course), frog, crab and ladybug – the train was welcomed at Berlin's Gesundbrunnen station by Svenja Schulze, the Federal Minister for the Environment, Alexander Doll from the DB Management Board, Dr Roland Bosch, head of DB Cargo, and Vice President of VDV (Association of German Transport Companies) Joachim Berends.
Station 4: Paris France on 02.02.2019
Locomotive Fret SNCF Prima 427068 – animals depicted: elephant (below), toucan (below), horse and a tropical fish: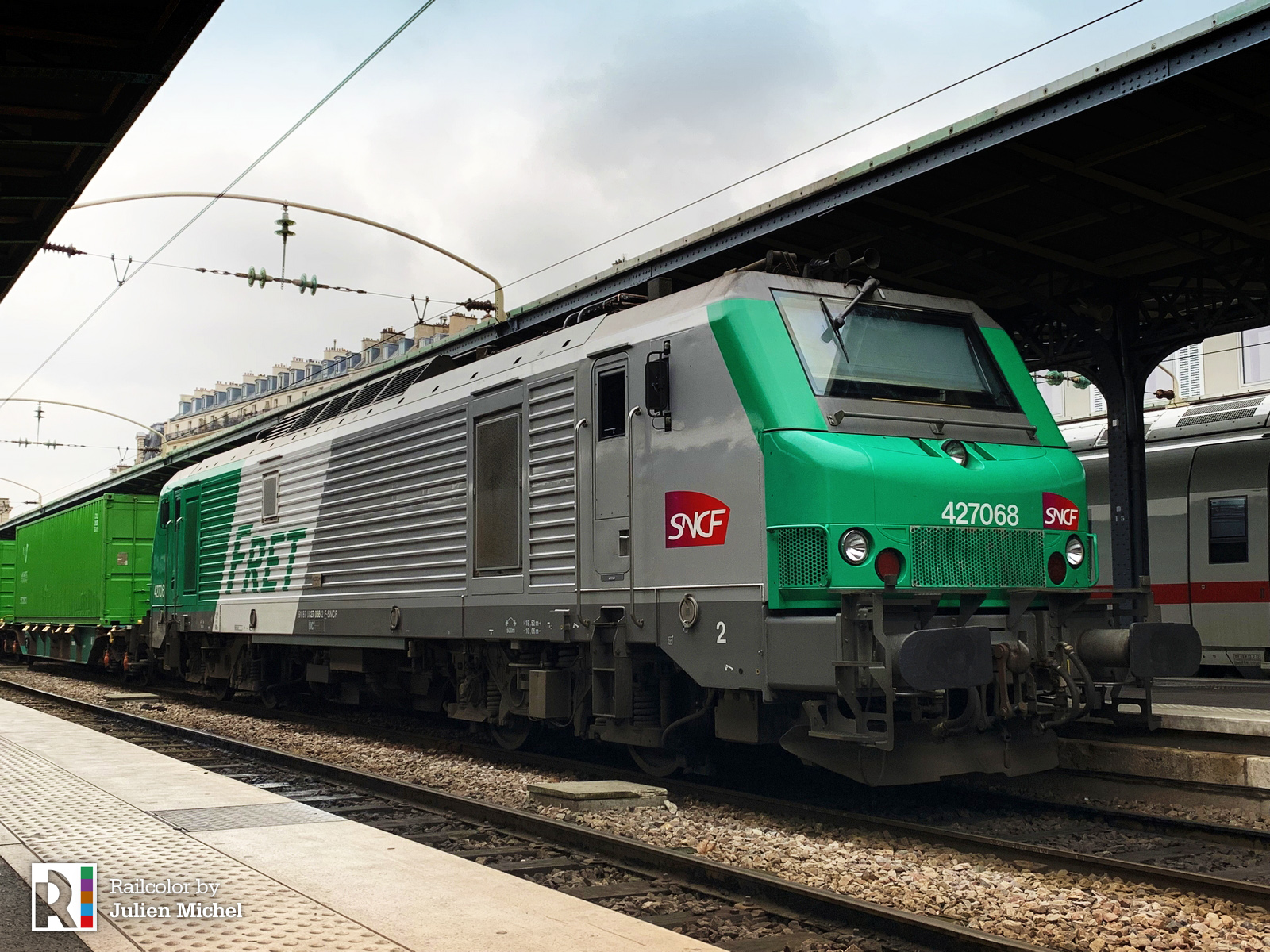 Belgium and Beyond
After the train left Paris, the containers were taken to Antwerpen and offloaded. Meanwhile, the Swiss railways (SBB Cargo) announced that it will exhibit a similar container, with artwork, during the Transport&Logistik exhibition in Munich, in June 2019.
The #noahstrain containers will be shipped out to Chili, where the next important climate conference will take place.