A new contract between Schweizerische Südostbahn (SOB) and Stadler Rail was signed today. This time it is for the delivery for 12 additional FLIRT trainsets. A part of them will be deployed on the Chur – Zurich – Berne line in Switzerland starting in 2021.
A contract signed today covers the delivery of 7 eight-car "Traverso" trainsets in copper livery and 5 four-car units in silver.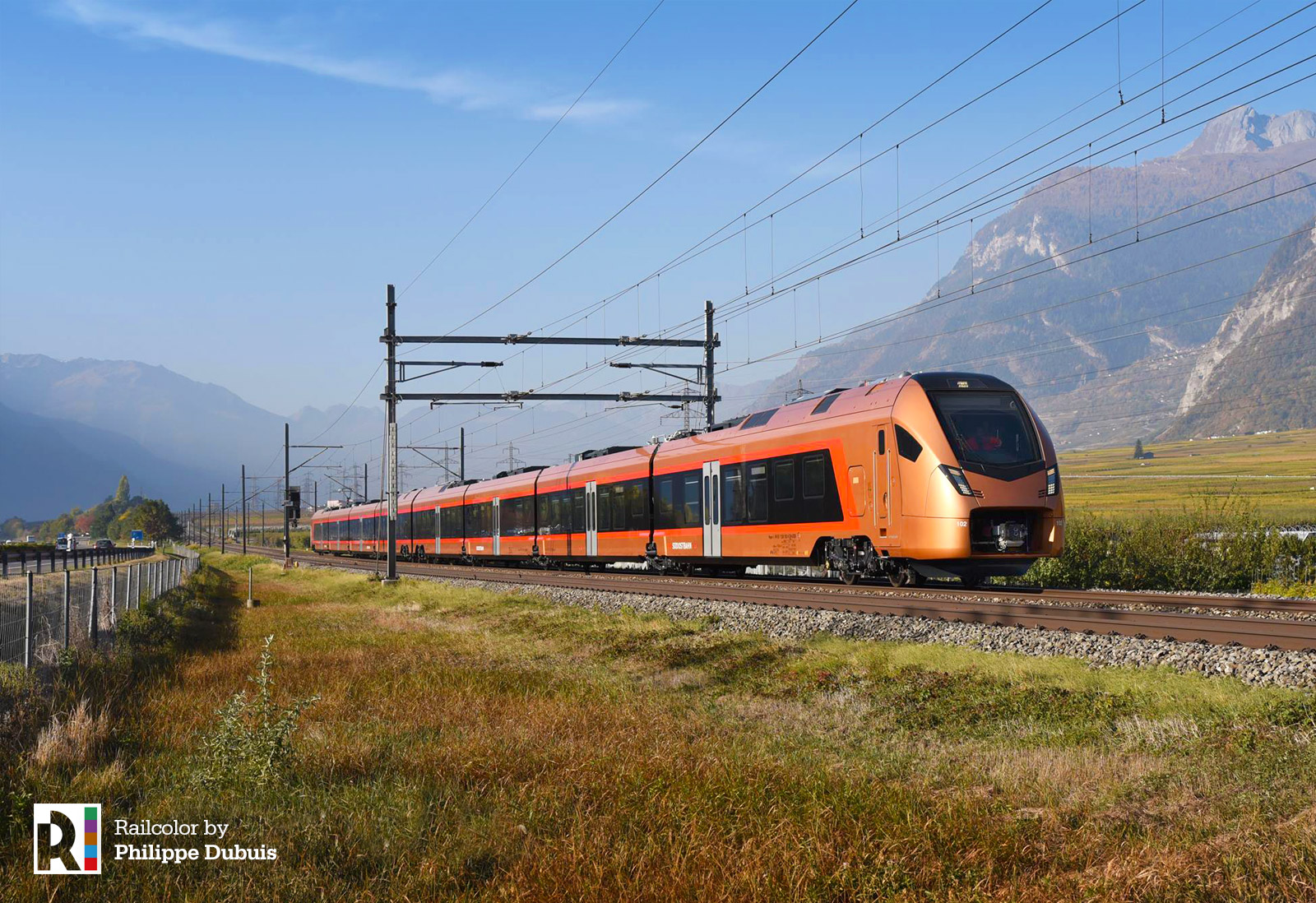 Starting in December 2021, the 7 "Traverso" trains from today's order will be operated along the long-distance line between the Swiss cities of Chur, Zurich and Berne under SBB's license, one train per direction per hour. The remaining five units will be used to reinforce SOB's existing FLIRT fleet for regional operation.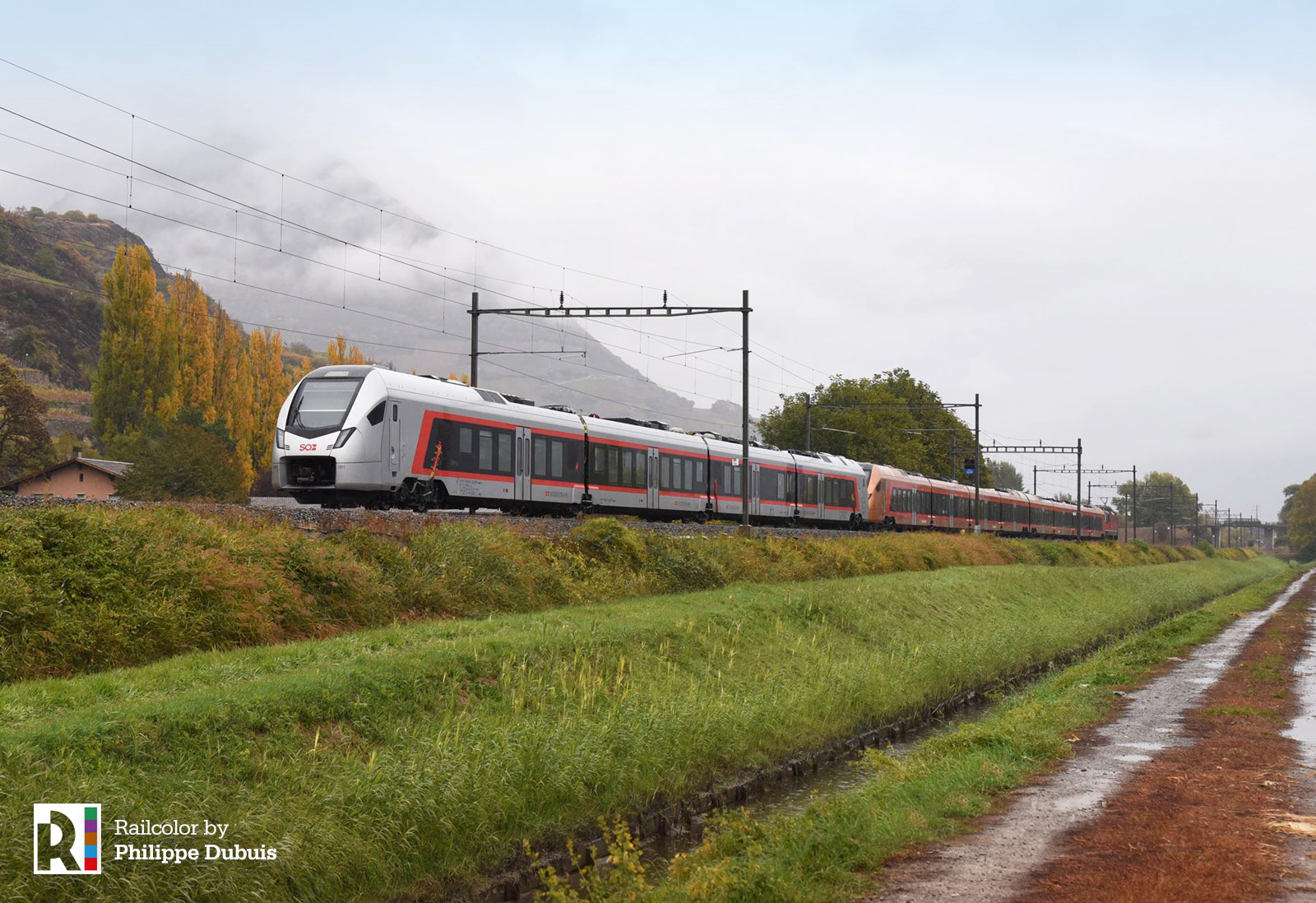 The future new generation FLIRT EMUs of SOB – order breakdown:
Ordered in June 2016: 11 EMUs – delivery ongoing
6x eight-car "Traversos" (Voralpen-Express)
5x four-car FLIRTs (regional transport)
Ordered in December 2017: 11 EMUs
11x eight-car "Traversos" (Basel / Zurich to Locarno via the Gotthard Panorama-line)
Ordered in December 2018: 12 EMUs
7x eight-car "Traversos" (Chur-Zurich-Bern)
5x four-car FLIRTs (regional transport)
In total, the orders above sum up to a total of 24 long distance "Traverso" EMUs, with their distinctive copper livery, and 10 regional FLIRTs in silver livery.
FLIRT SOB on Railcolornews
Railcolornews had the chance to personally experience the eye catching exteriors and luxury interiors of the SOB "Traverso" during the InnoTrans trade fair this year. For further technical details and a clear overview of all information regarding those trains, make sure to check out our FLIRT SOB Dossier.