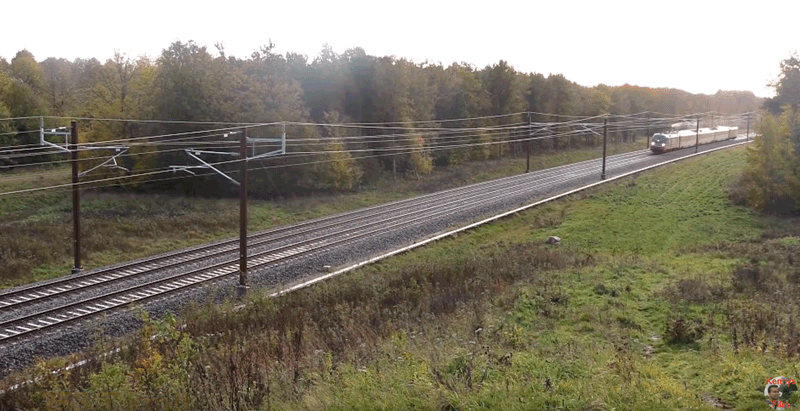 Update 06.11.2018: 253,7 255,2 km/h
The last record was broken this Monday: the new one is 255,2 km/h!
Update 03.11.2018: A new high speed record for Denmark!
On the 2nd of November 2018, a new speed record for Denmark was set by the Ringstedbane test train with Hector Rail 242 502 and DB Systemtechnik 182 506. The highest speed reached during the tests is an impressive 253,7 km/h. But, the tests are not over yet, let's see if this record will be broken.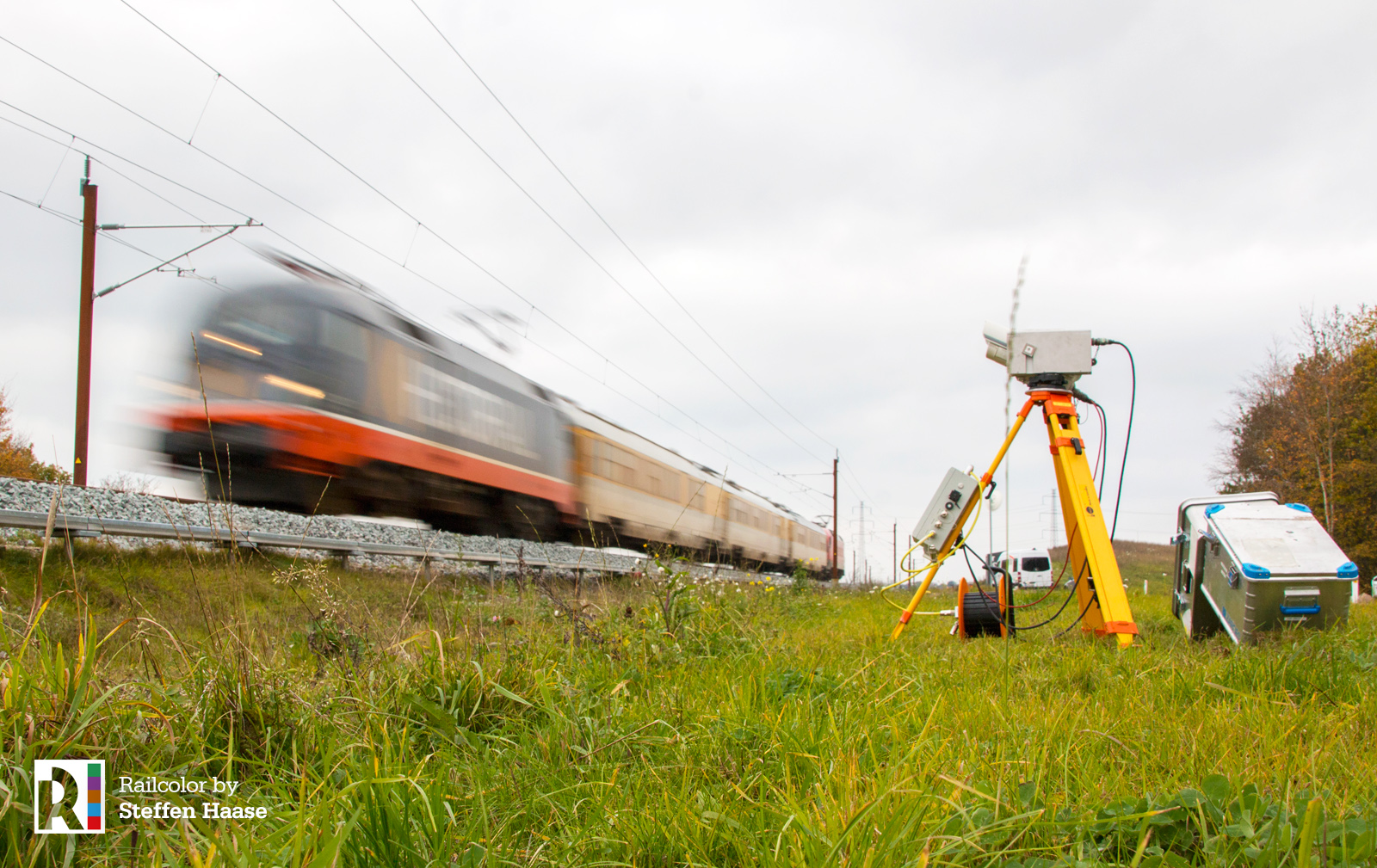 We can also see the record-setting on the video below:
Original article:
The Ringstedbane is a new 60 km-long, double track line between the city of Ringsted and Ny Ellebjerg near Copenhagen. It has been under construction since 2016. Currently the new infra is being tested with Hector Rail 242 502 and DB Systemtechnik 182 506.
We thank Allan Støvring-Nielsen & Steffen Haase for the amazing photographs and Kennys train movies for documenting the train action on video.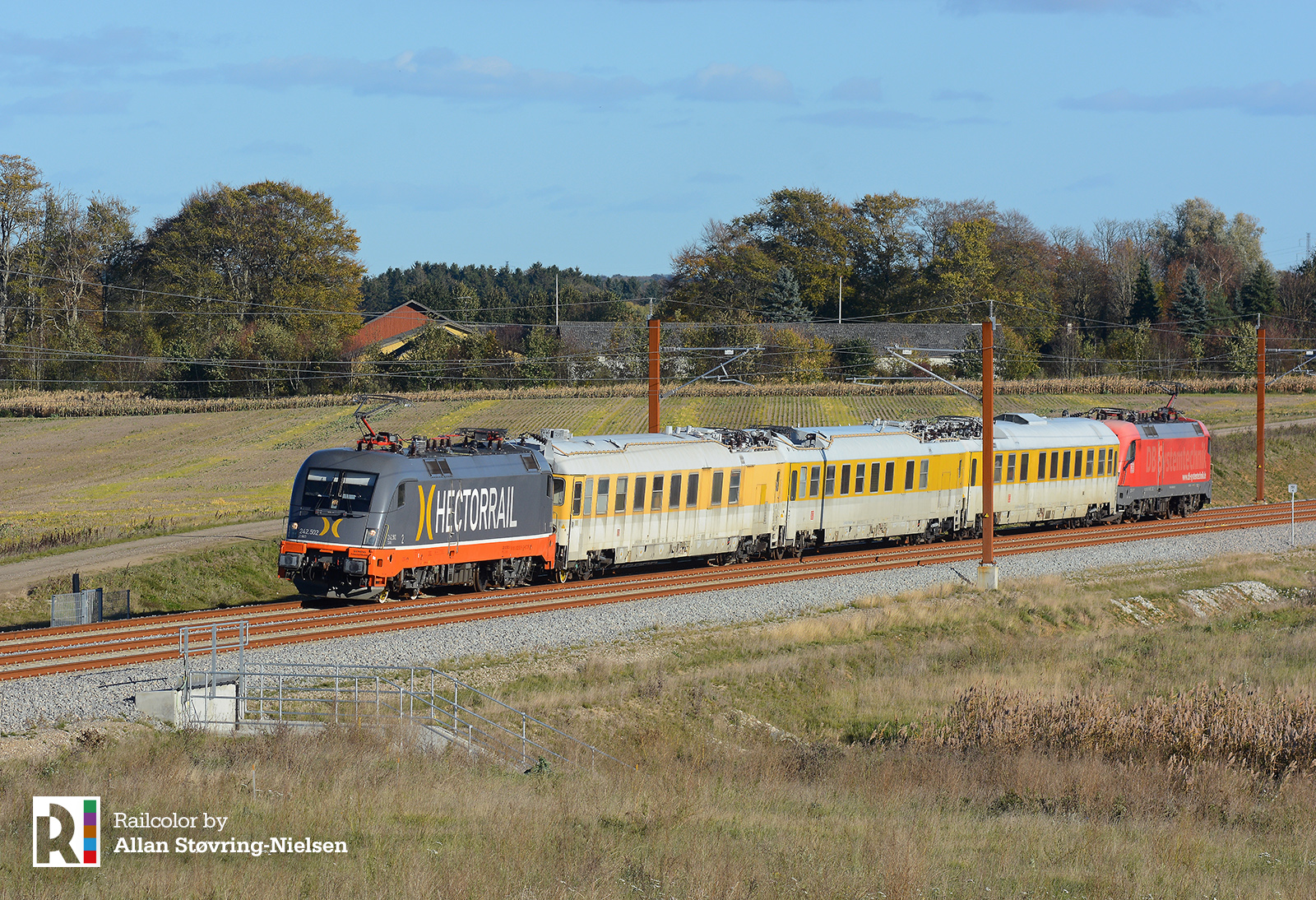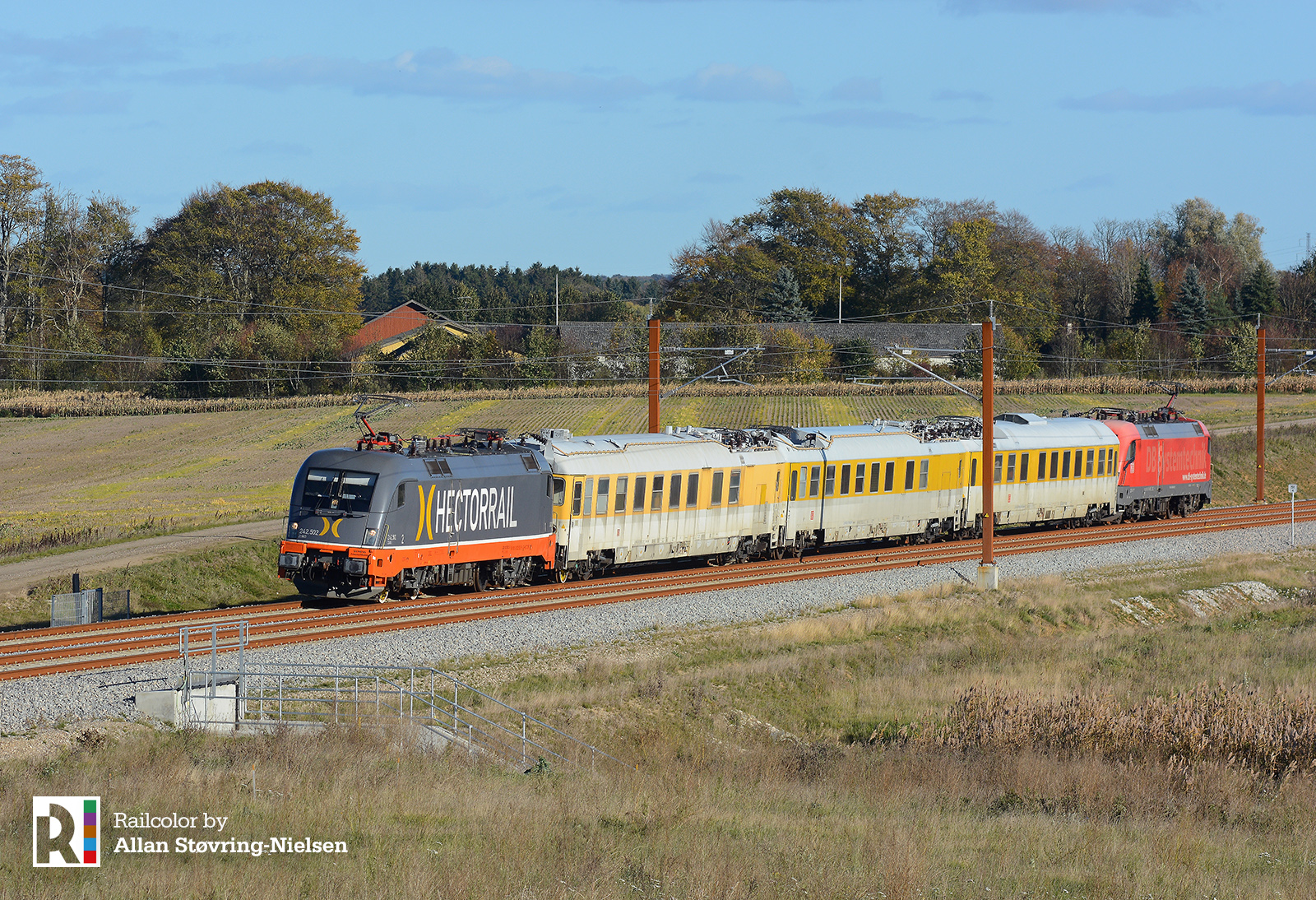 Banedanmark,  the national Danish Infrastructure Manager, is currently building a new double track railway between Copenhagen and Ringsted via Køge.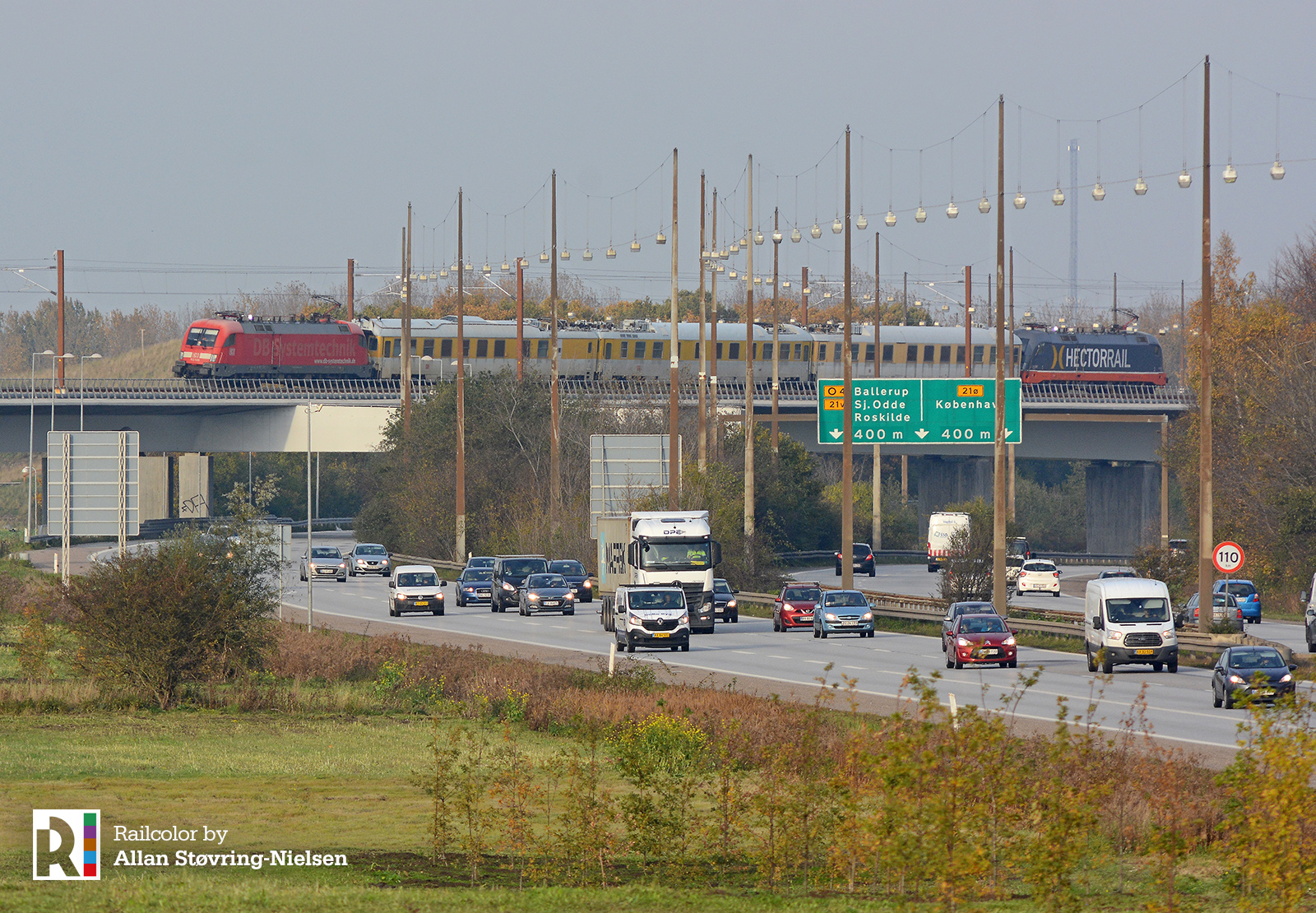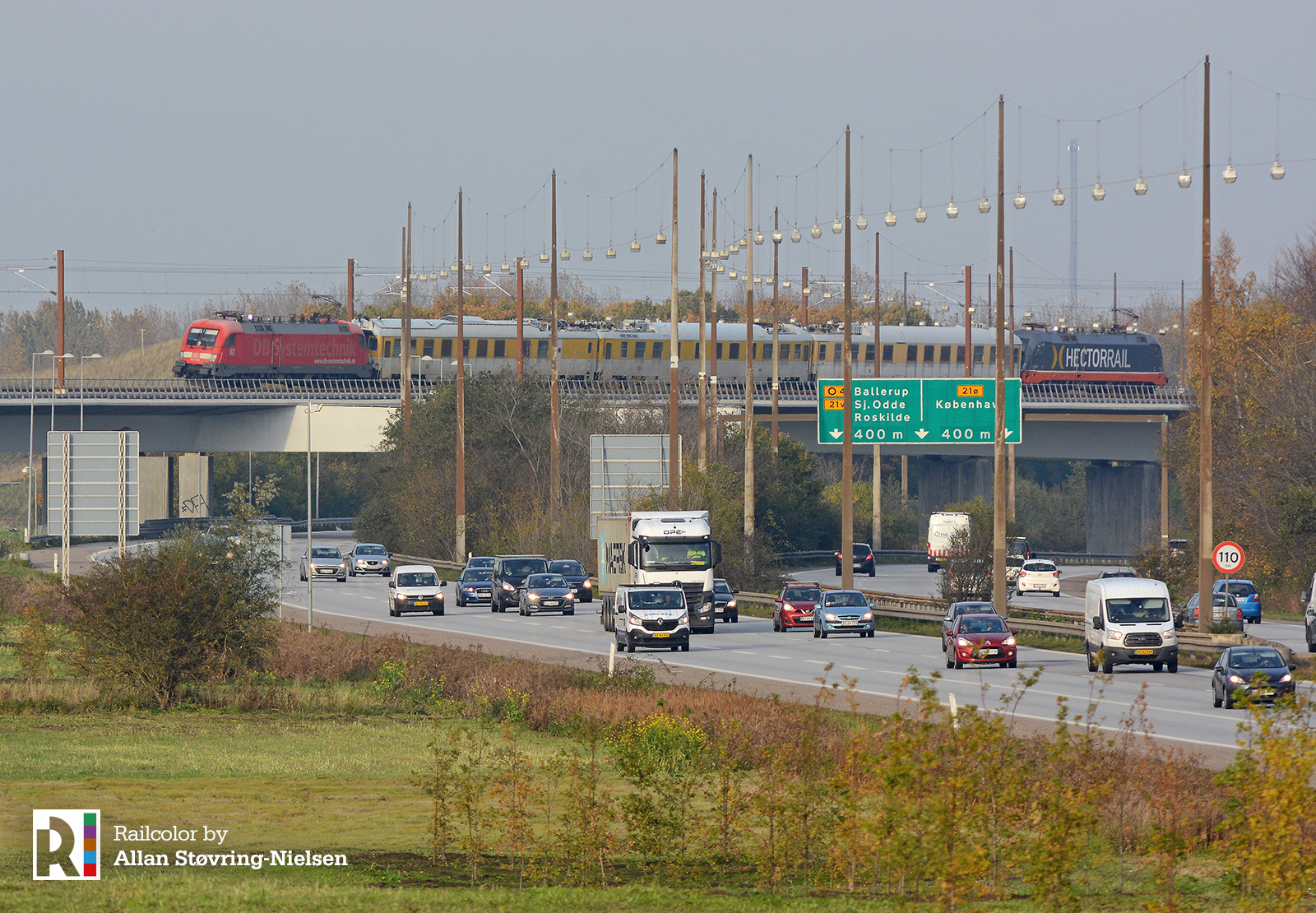 It is expected that the project will improve railway traffic and shorten travel times. With a budget of DKK 10.4 billion, the line should be opened for commercial traffic next year.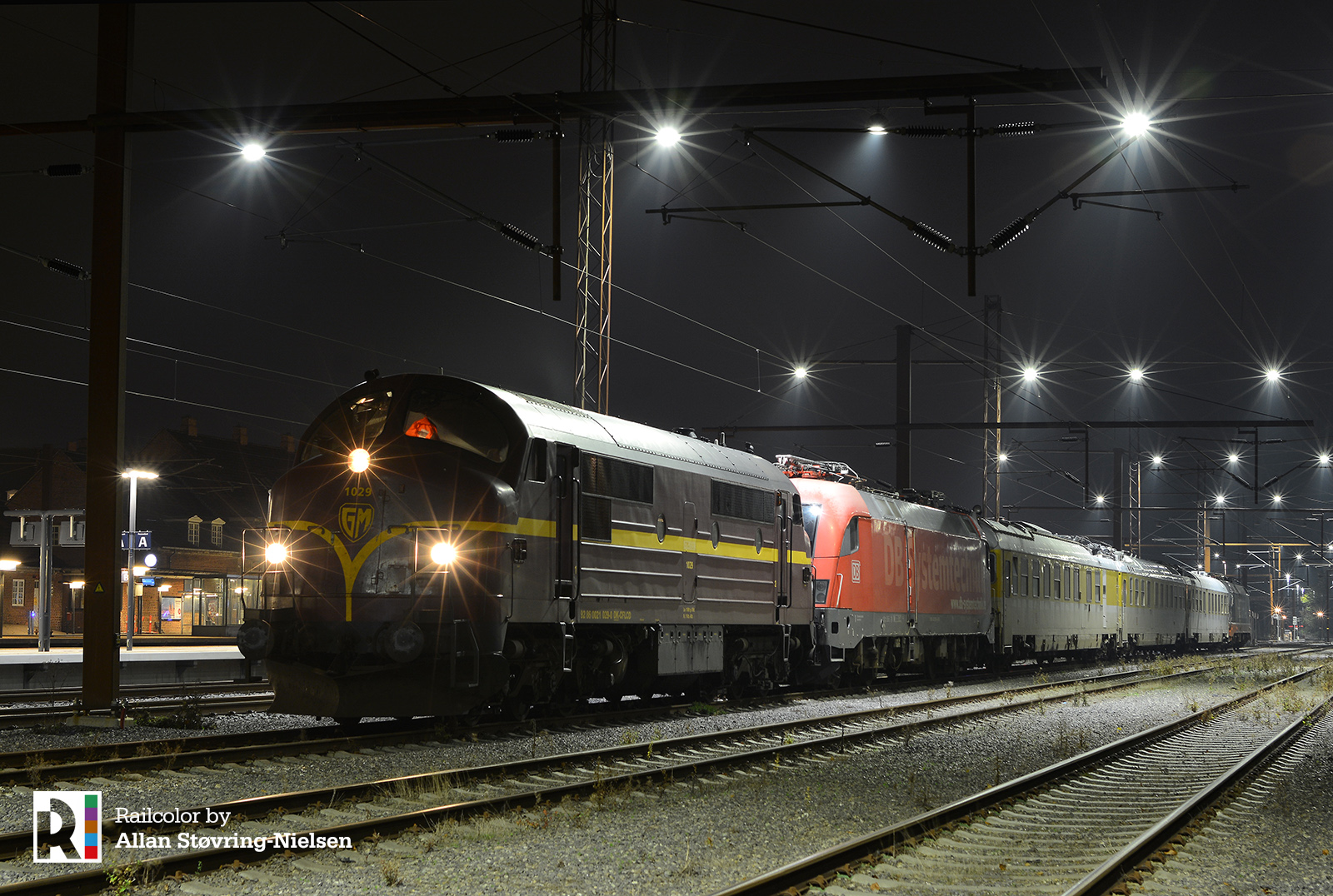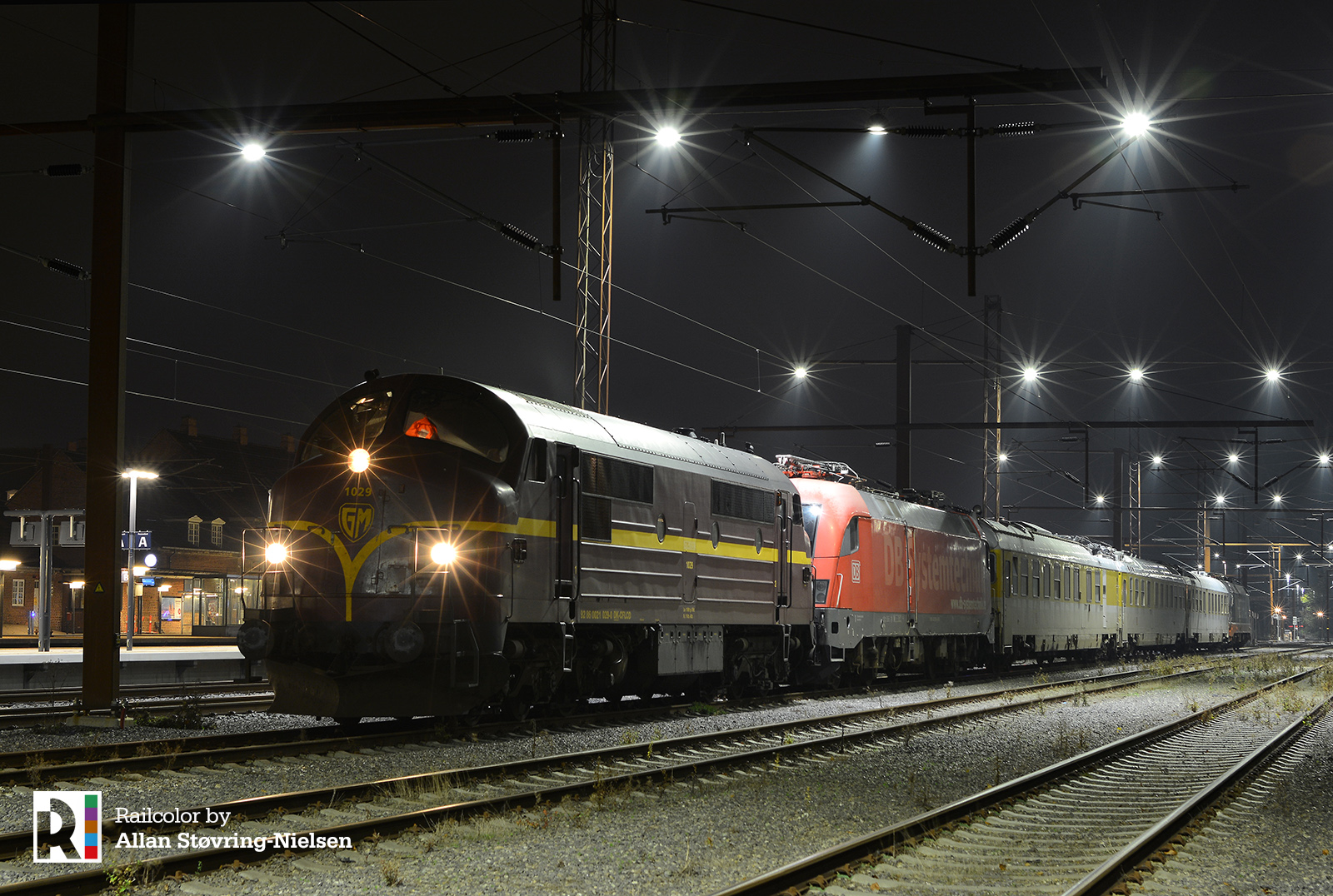 The test train
The line is the first one in Denmark built for speeds up 250 km/h.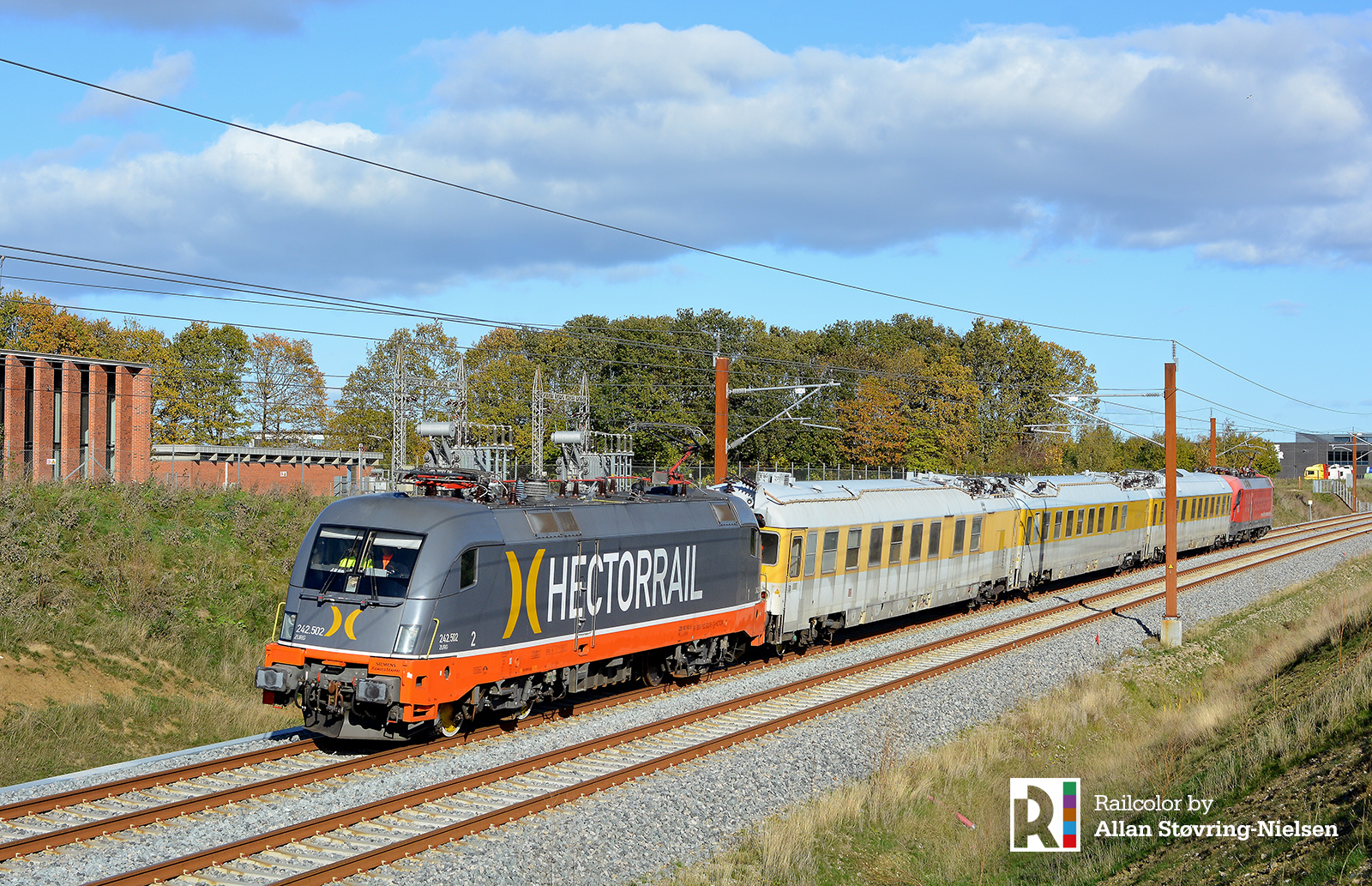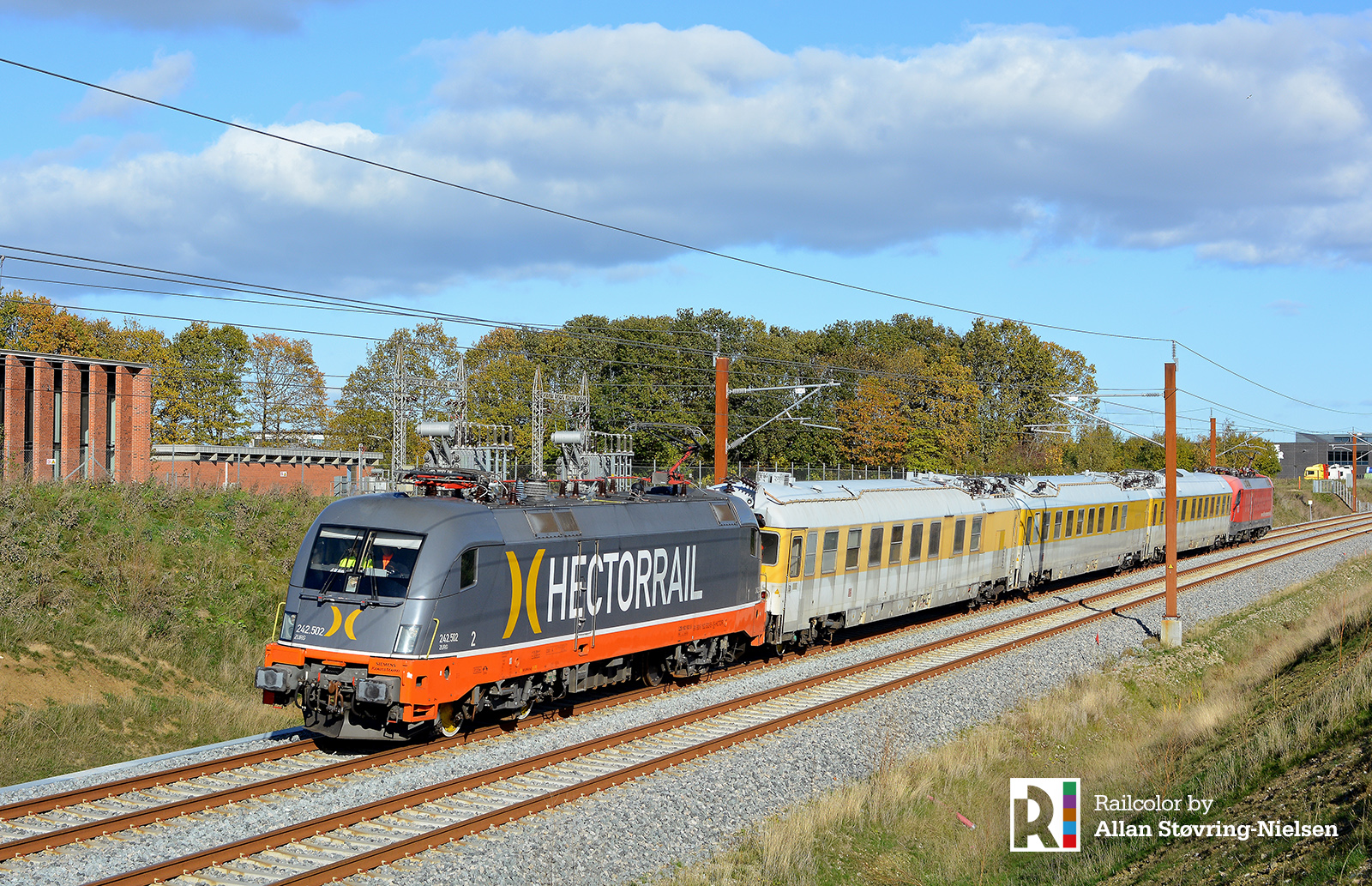 To get the tracks certified for commercial operation with such high speeds, and to test the ETCS Denmark will be installing in the future, a measurement train is being used:
DB Systemtechnik's red 182 506
three German Systemtechnik coaches
Hector Rail 242 502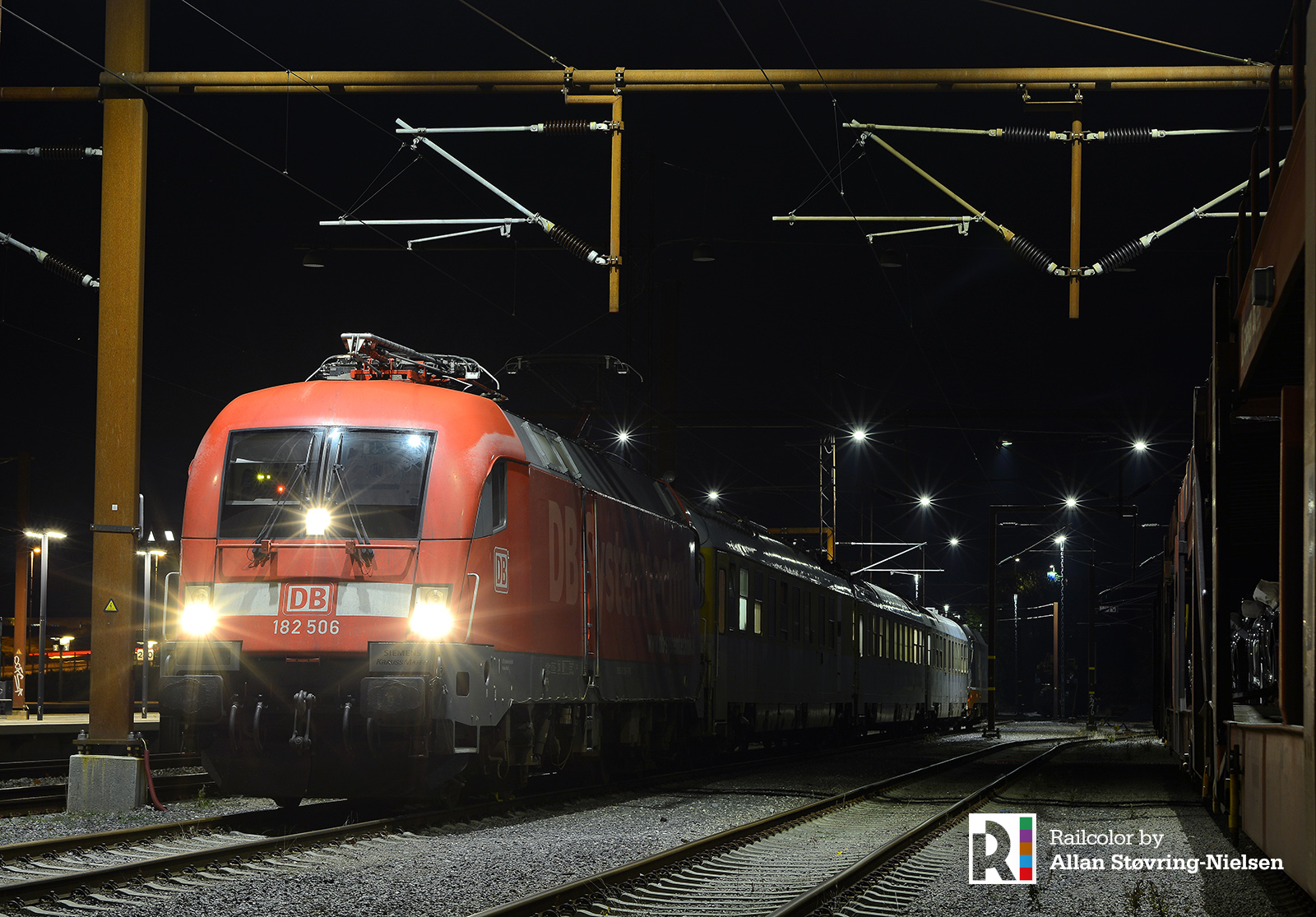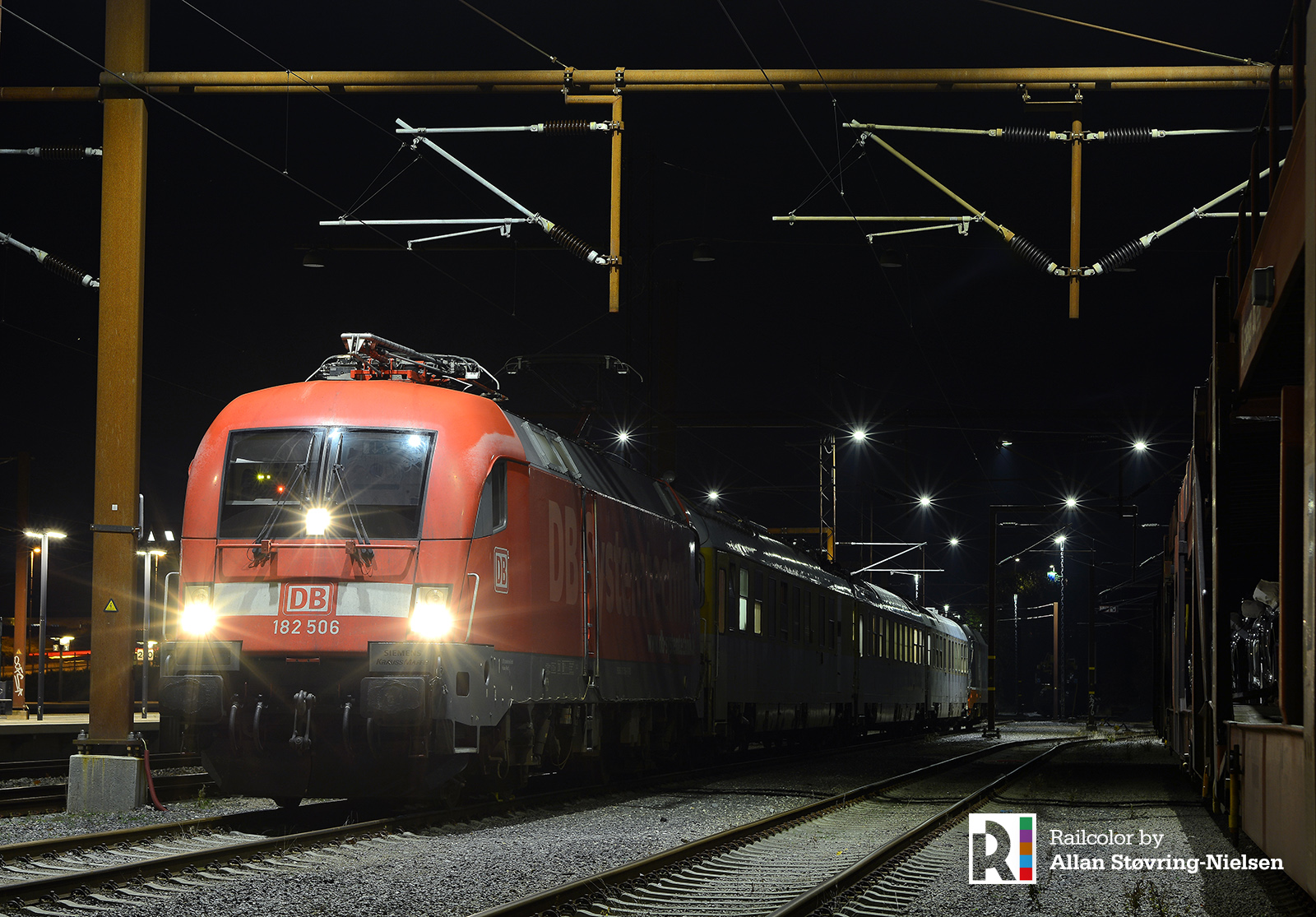 The 502, with two yellow 'test wheels', is equipped with the Swedish and the Danish ATC, plus ETCS.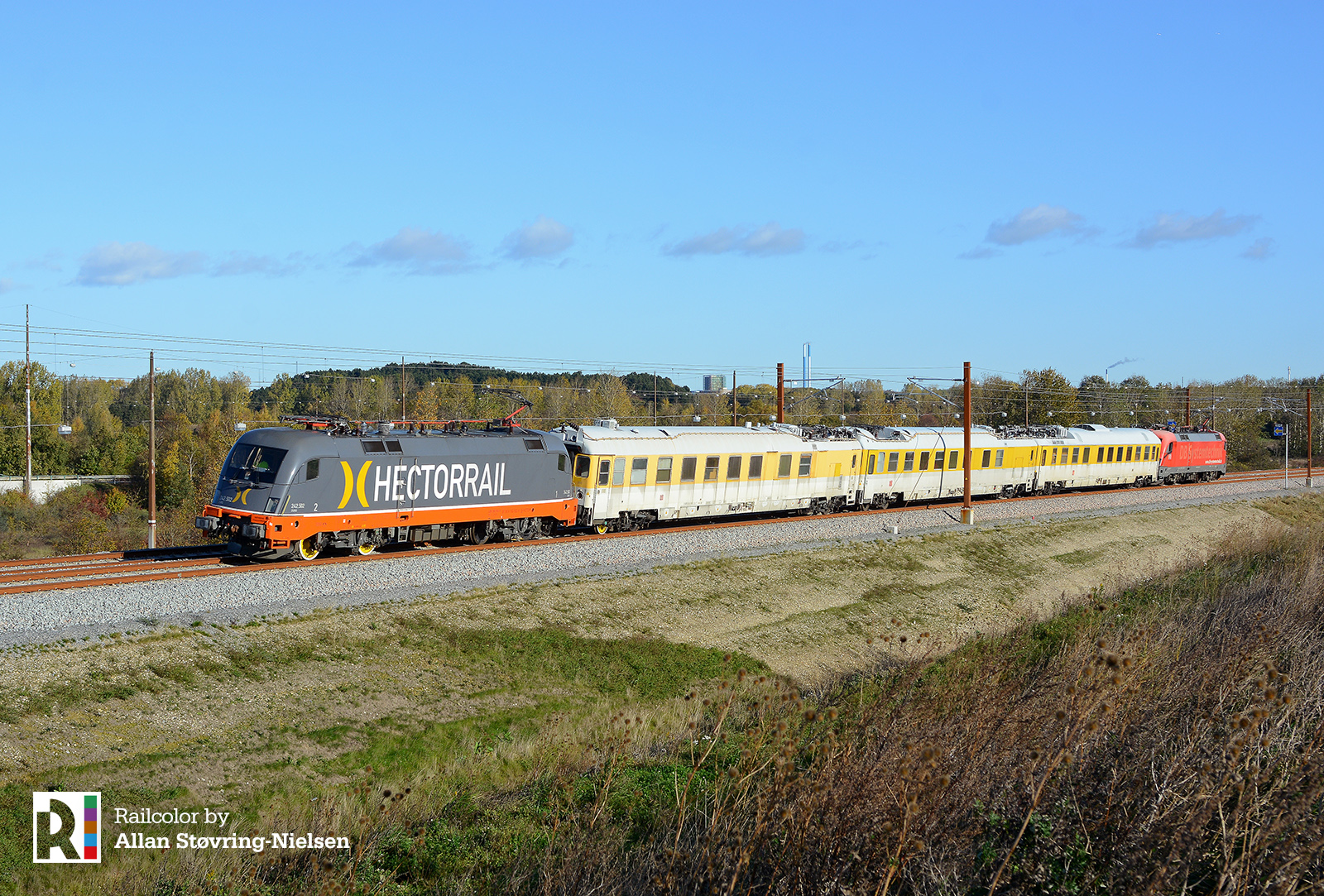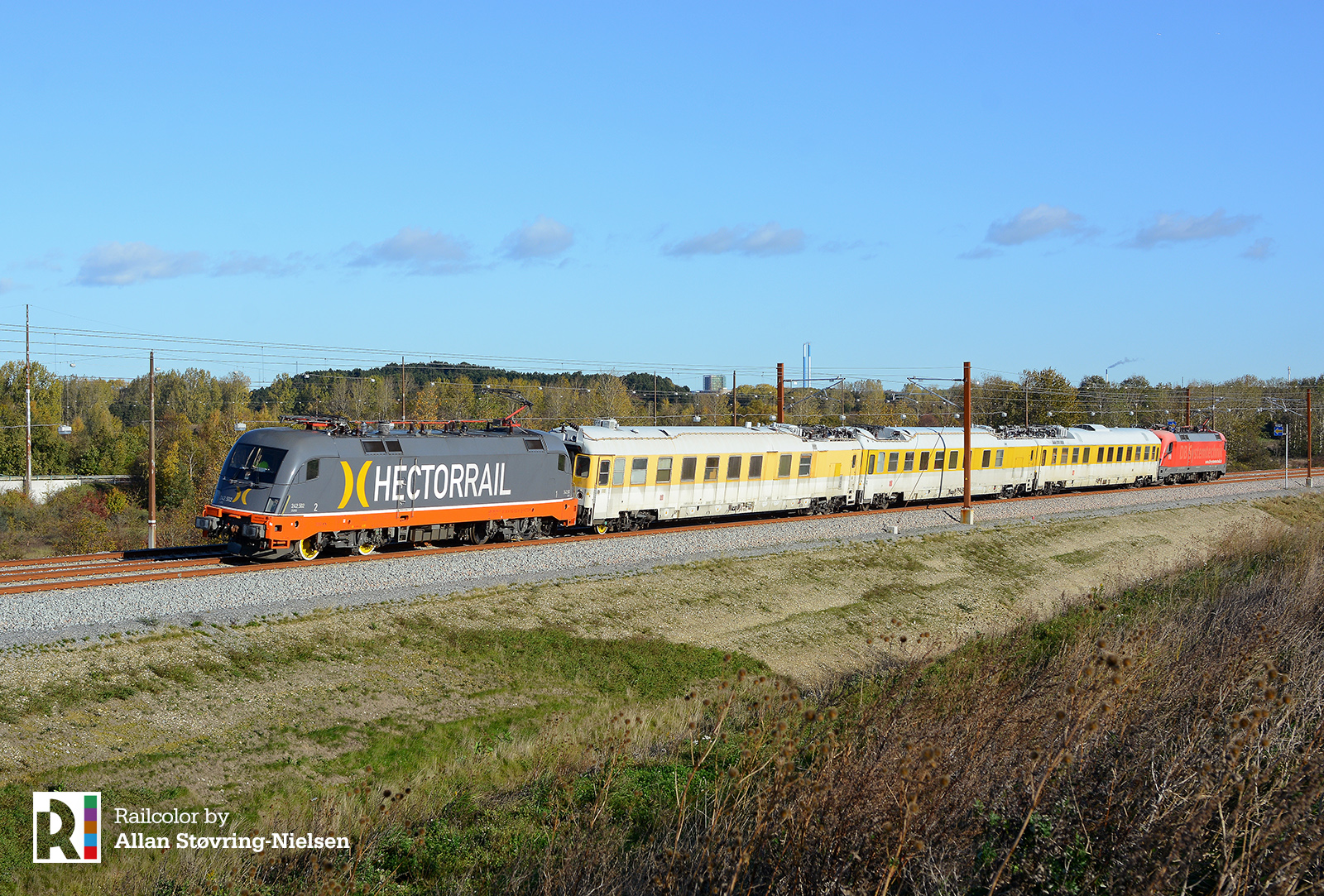 The new line
The new line represents the largest railway infrastructure project in Denmark of the past years. According to Banedenmark, these are its main features:
60 km-long double track railway
Electrification of the new line
Platforms at Ny Ellebjerg station
An additional track at Køge station
Track renovation at Ringsted station
A new station: Køge Nord
A connection to Lille Syd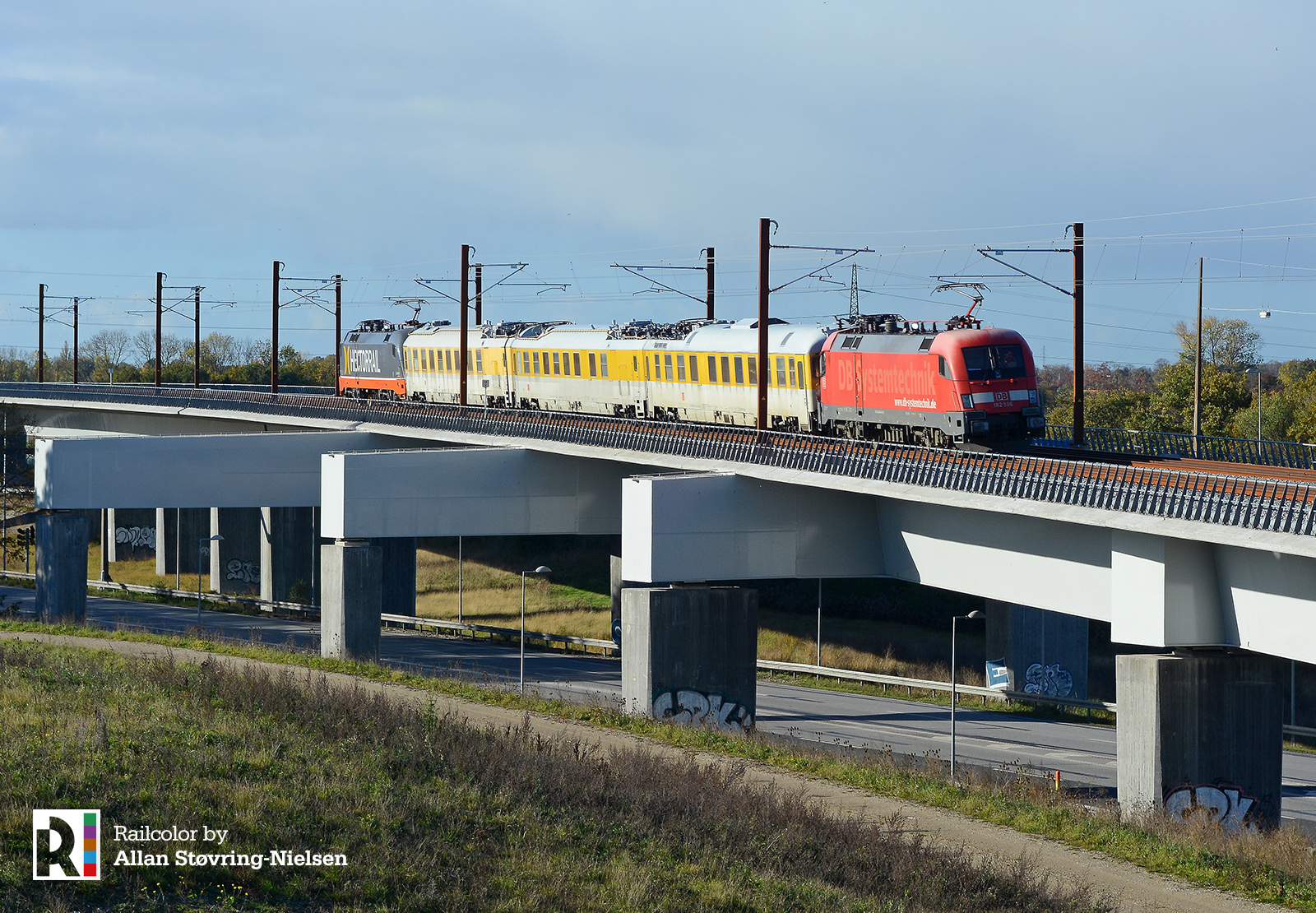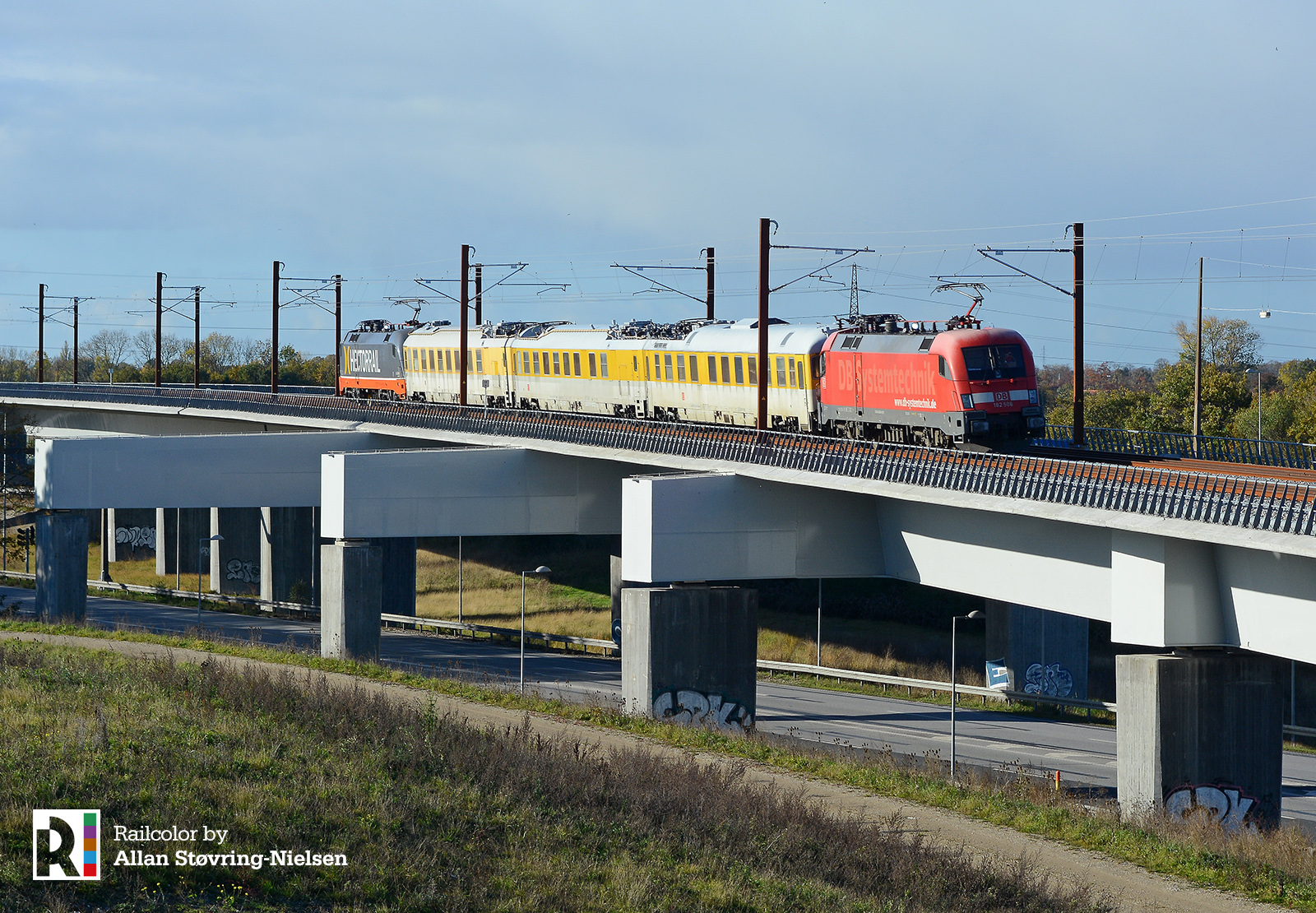 ETCS
It is remarkable that the ETCS on the line will be decommissioned when these tests are completed.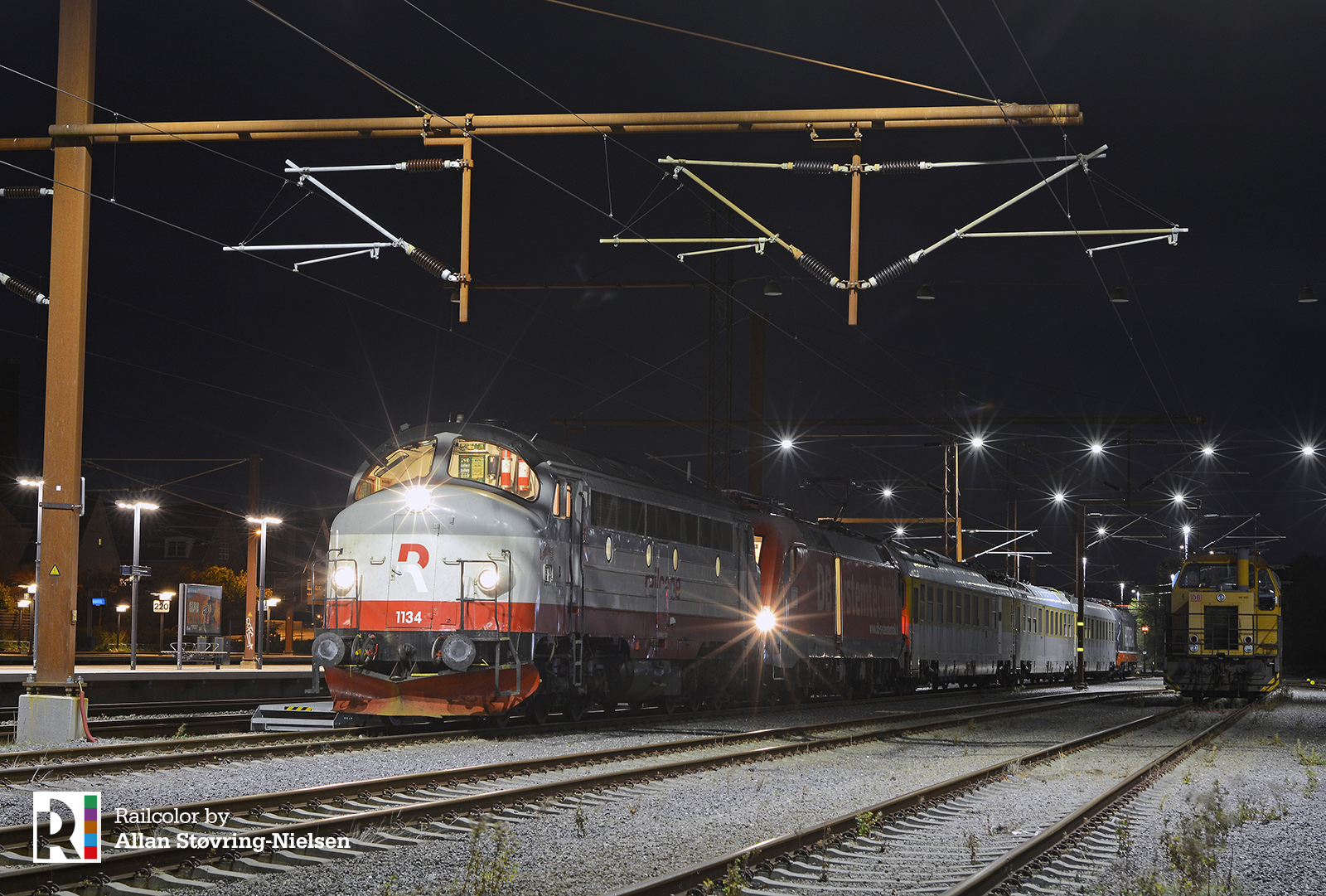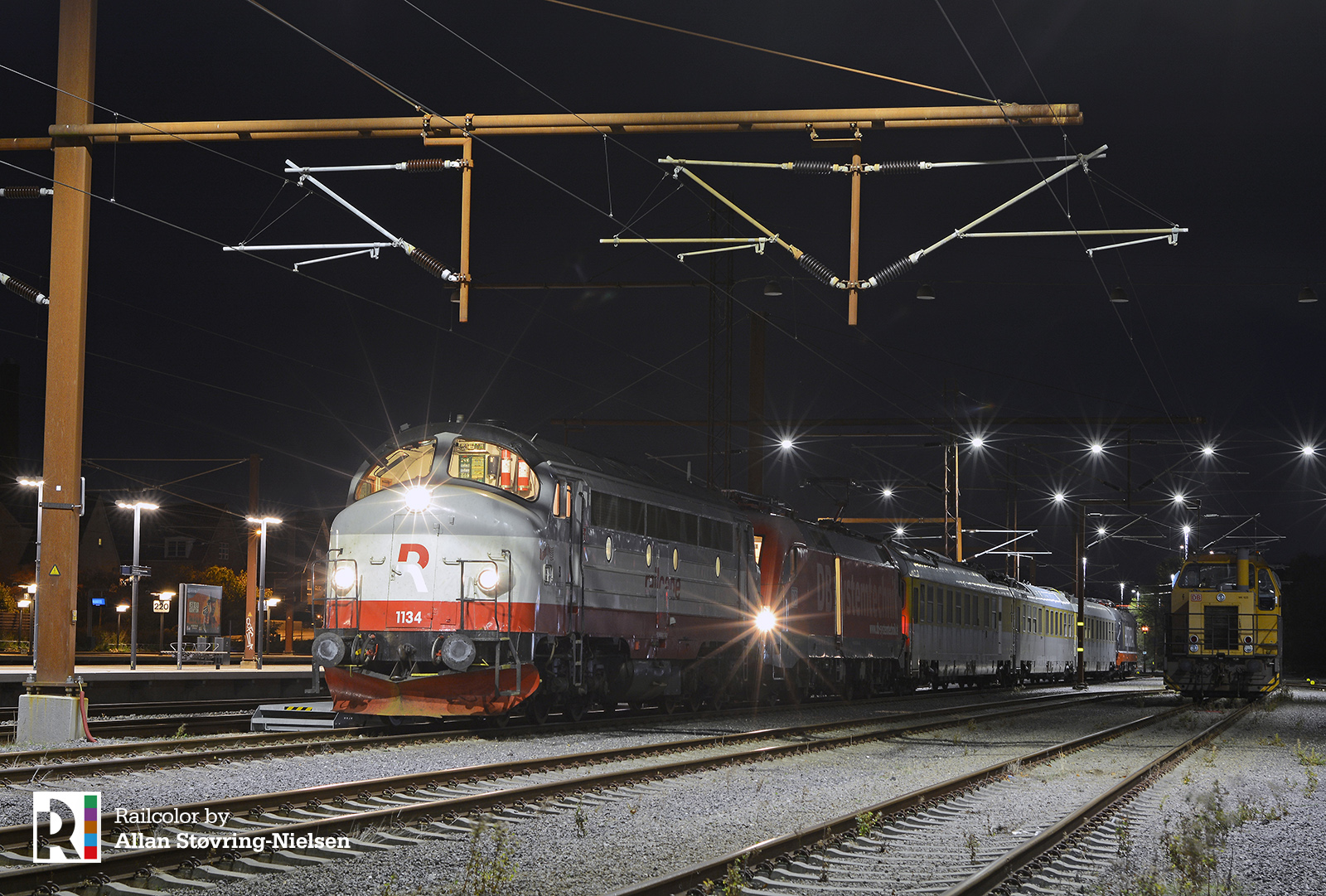 Originally, the line was planned a ETCS-only. But as there is no rolling stock yet with this system installed (new electric trains are planned but the project is still in the bidding phase) the Danish ATC system will be installed instead so the infrastructure can be used in the first few years. Under Danish ATC, the maximum speed of the Ringstedbane will be reduced.
Videos