Remember it's 2021, the #EUYearofRail? As Hector Rail GmbH's Managing Director, Stig Kyster-Hansen, emphasizes:  "No transportation mode comes anywhere near rail when it comes to low emissions". And indeed, the German branch of Hector Rail has decided to put that into evidence.
The latest European green initiative on rails comes from Hector Rail. It's EuroSprinter, 242 517, a.k.a. Fitzgerald, is now wearing special green logo markings, accompanied by the motto "wir sind grün" (we are green):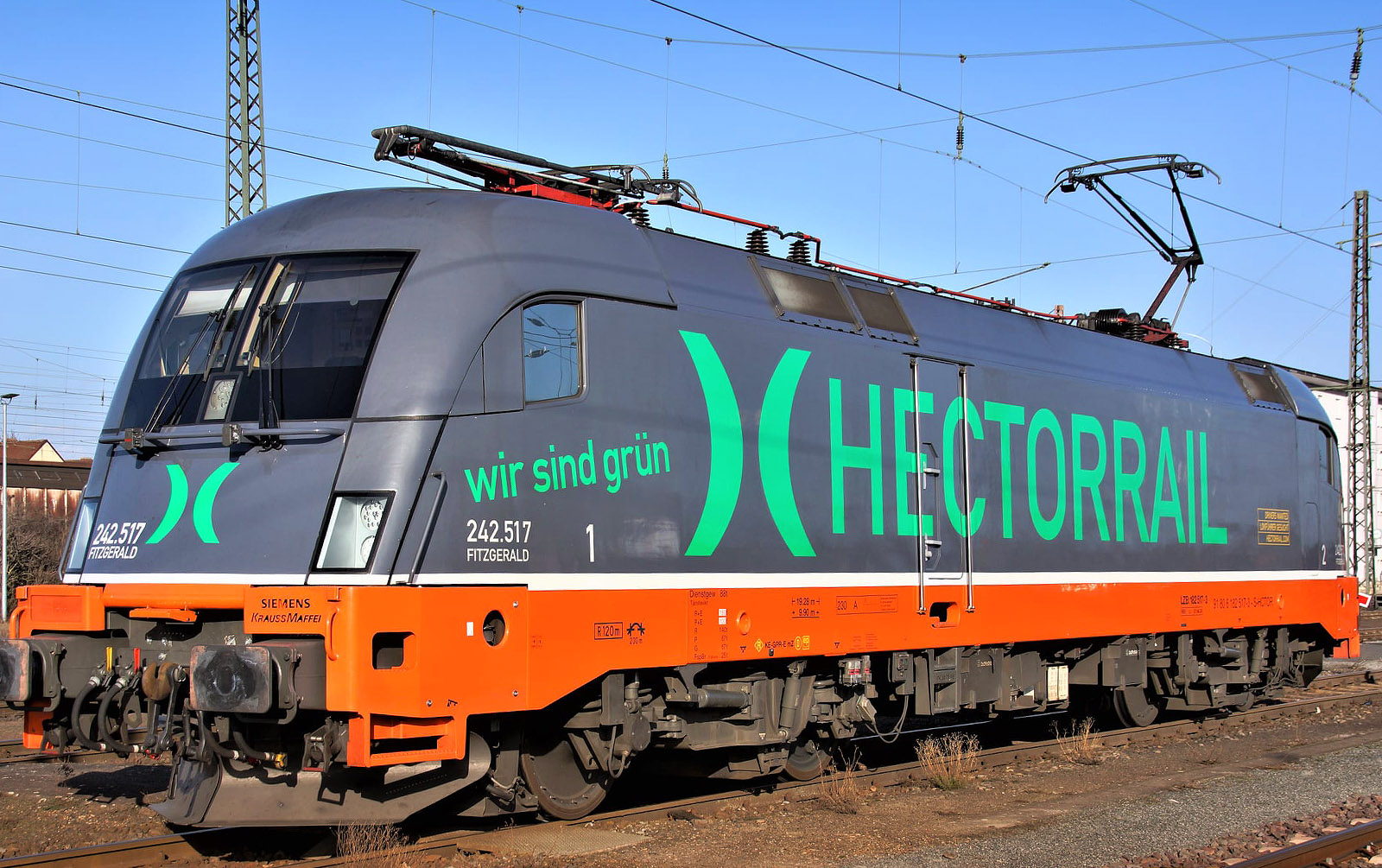 Powered by water
The operator has made an important step in taking action on its being environmentally friendly operation. The company has signed an agreement to use only eco power for its fleet of electric locomotives. More specifically, hydro energy will be exclusively used to power its electrics.
"The railway is already the most environmentally friendly mode of transportation – and with this initiative, Hector Rail has taken the environment aspect to a new level." – Stig Kyster-Hansen, Managing Director of Hector Rail GmbH
What's more, Mr. Kyster-Hansen also states that many customers are already monitoring their own environmental impact closely when they choose the railway as their preferred mode of transportation.
Energy-efficient driving
Other than using clean energy, Hector Rail has also decided to improve energy-saving while operating its trains. To do that, a special program has been established, supporting its locomotive drivers in being more energy-efficient.
About 242 517 of Hector Rail