You know about that copper coloured train, right? We are talking about the 8-car FLIRT, named 'Traverso', that Stadler is currently building for Swiss operator Schweizerische Südostbahn (SOB). But, only the six 8-car units get this signature color – the five 4-car sets get a silver livery, standard for SOB rolling stock.
We thank Philippe Dubuis for his support – take a look at his website: www.passiontrain.ch
6 x 8-car EMU = RABe 526 101/201-106/206 = 359 seats (68 first class)
5 x 4-car EMU = RABe 526 001-005 = 197 seats (22 first class)
These images show both versions together on transport from Bex to Brig behind locomotive Re 420 172. The color is different because the purpose of both types is different. The 8-car trains will be used between St. Gallen and Lucerne (the 'Voralpen-Express' or VAE). The Silver units will be used on S-Bahn services of the SOB.
Later, Stadler Rail will deliver another 11 trains of a similar design – to be used for the Gotthard panoramic route, operated in cooperation with SBB.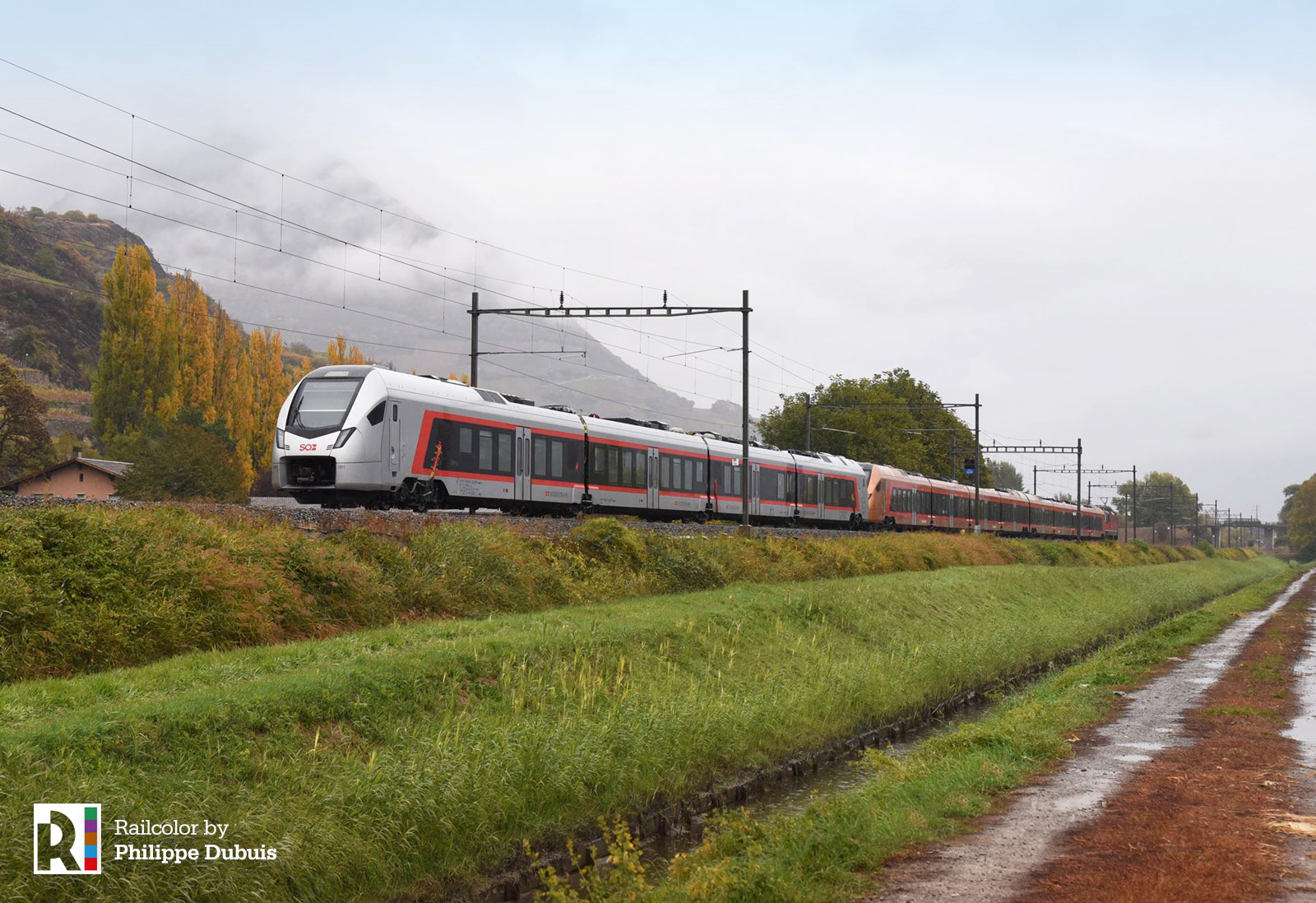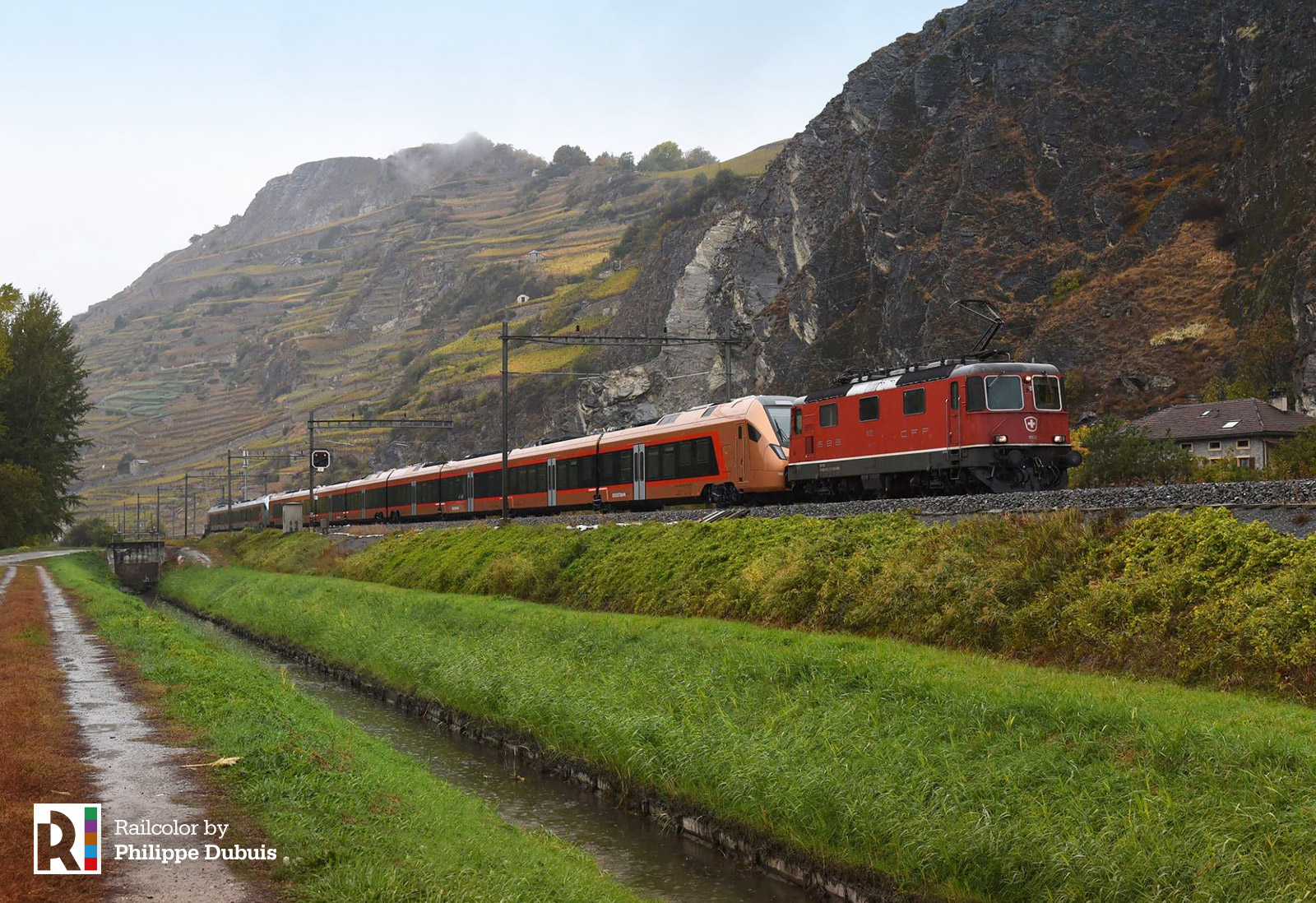 Extra: RABe 526 102/202 between Martigny and Ardon on test, here just before Ardon: